Lloyd Knight perform ing in Martha Graham's Night Journey (photo by Brigid Pierce, courtesy Knight)
Principal Lloyd Knight has become a true standout in the Martha Graham Dance Company thanks to his compelling presence and dynamic technique. Knight, who performs leading roles in iconic pieces like Appalachian Spring and Embattled Garden, was born in England and raised in Miami, where he trained at the Miami Conservatory and later graduated from New World School of the Arts. He received scholarships to The Ailey School and The Dance Theatre of Harlem School in NYC and joined MGDC in 2005. Catch him onstage with MGDC during its New York City Center season this month. —Courtney Bowers
Keep reading...
Show less
Martha Graham Dance Company member, Marzia Memoli (photo by Sean Martin, courtesy Martin)
Marzia Memoli may be the Martha Graham Dance Company's newest dancer, but her classical lines and easy grace are already turning heads. Originally from Palermo, Italy, Memoli started studying at age 16 at the Academy of Teatro Carcano in Milan. Later, she attended the Rudra Béjart School in Lausanne, Switzerland, before heading to NYC in 2016 to join MGDC. This month, she'll perform The Rite of Spring in the Martha Graham Studio Series in NYC, and tour with the company in Florida. Read on for the dirt.
Keep reading...
Show less
Mar. 23, 2017 01:16PM EST
With every signature Graham contraction, Martha Graham Dance Company principal PeiJu Chien-Pott's power emanates from her core and ripples through her body, to the point that you start to feel your own breath stop and start with hers. Add her picture-perfect lines and classical technique, honed at the Taipei National University of the Arts, and it's no wonder she also thrives in the company's contemporary repertory. Originally from Taiwan, Chien-Pott joined MGDC in 2011 and has also performed with Taipei Royal Ballet, Morphoses and the New Jersey–based Nimbus Dance Works, directed by her husband, Samuel Pott. Together they have a daughter, Sofia. —Jenny Ouellette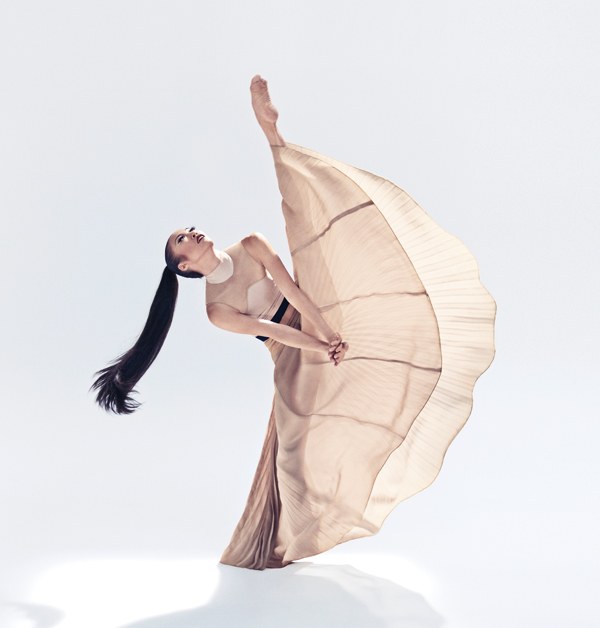 In costume for Echo, by Adonis Foniadakis (photo by Hibbard Nash, courtesy Martha Graham Dance Company)
Dear PeiJu,
You're about to start on a path of finding yourself and loving your life—a path you'll never regret. Along the way, remember to believe in yourself. You're a talented dancer and, if you keep working hard, you'll become a great artist. But don't be easily satisfied.
Great dancers challenge themselves and always push for more. Challenge is what makes you grow and become stronger.Competition, stress and injury are the three most difficult struggles you'll face. Keep your spirits up! You'll gradually learn how to adjust. You're unique—just be yourself.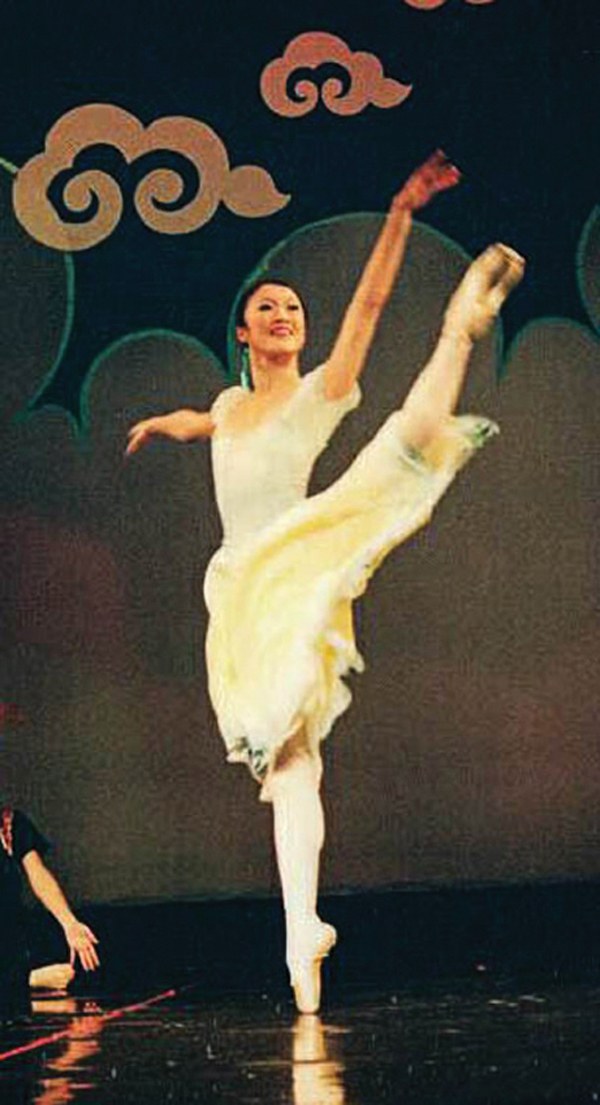 At age 17 (photo courtesy Peiju Chien-Pott)
I know that preparing for performances is stressful for you. Try to find simple ways to help yourself feel better. Little treats may do the trick. Keep some dark chocolate in your dance bag, and when you're stressed, have a bite—you'll instantly feel like you're in heaven.
Dealing with injuries will also be frustrating. Think about it like this: Musicians take care of their instruments and painters keep their brushes in good shape. All artists have to keep their tools in good condition to produce fine work—and that includes dancers. Your tool is your body, and respecting your body is the first step in minimizing injury. It requires discipline. Eat a healthy diet and always warm up before class and rehearsal.
But most importantly, enjoy dancing and stay positive.
Much love,
Pei
How To
Nov. 16, 2016 11:06AM EST
Brigid Pierce (courtesy Martha Graham Dance Company)
The signature cupped hands of the celebrants in Primitive Mysteries; the clawed hands of Medea in Cave of the Heart—"Graham hands" are unmistakable and create next-level drama. Each thrust or flick enhances Graham's larger-than-life characters. "Martha marveled over the possibilities of the hands," says Terese Capucilli, a former Martha Graham Dance Company principal dancer who trained with Graham, and was co-artistic director of the company from 2002–05. "She used hands as an extension of the expression that inhabits the body. It's a magnification of the energy that's projected from the center."
Keep reading...
Show less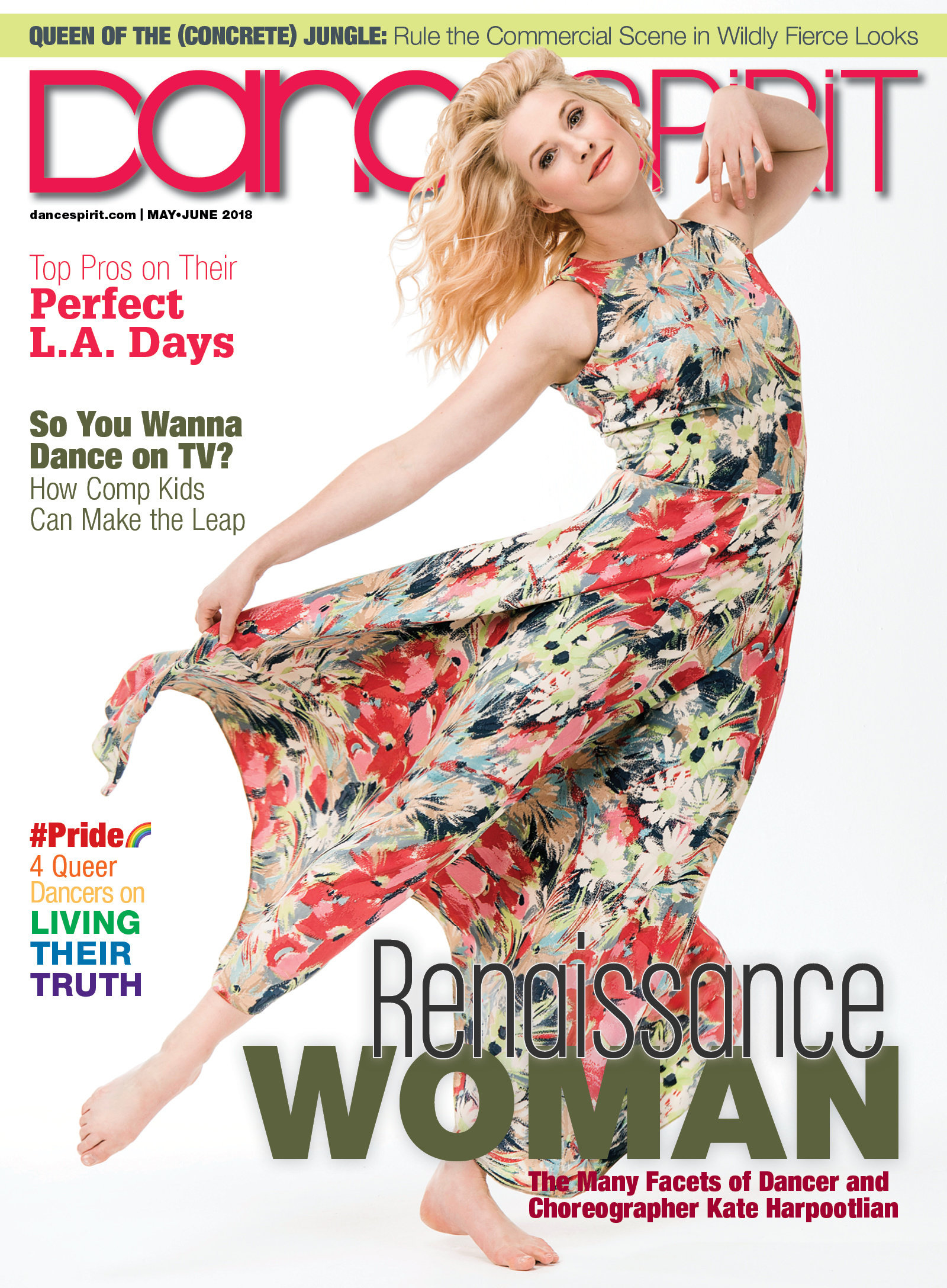 Get Dance Spirit in your inbox