Before each Pacific Northwest Ballet show at Seattle's McCaw Hall, the green room is full of stretching dancers—and massage therapists. "If a dancer is about to go out onstage but their calf is hurting, we get them on the table, loosen up the calf and send them out," says Christopher Kagen, LMP, who coordinates massage therapy services for the company. A preshow massage increases blood flow to the injured tissue and, Kagen explains, more blood means more oxygen and more energy. The presence of a backstage therapist highlights the importance of massage for dancers. "Massage helps to decrease tension in the muscles and increases the body's healing response," says Johann Howard, DPT, of the NYU Langone Harkness Center for Dance Injuries. Dance Spirit turned to the experts to demystify five different types of massage and what they can do for dancers.
Keep reading...
Show less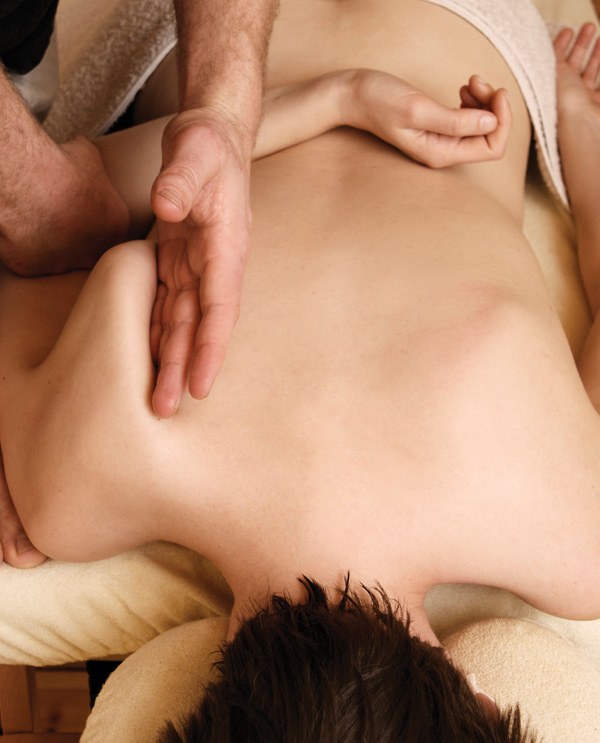 (iStock)
When most people think of massage, they imagine a luxurious, white-robed spa experience. But you don't have to spend big bucks to get a good, beneficial massage. Basic massage therapy for dancers does more than relax and de-stress your body—it helps muscles recover faster by reducing inflammation and releasing tight spots. Getting massages on a regular basis will help keep your most important instrument well tuned—and all you have to do is lie there!
The different types of massage
Since dancers have unique demands placed on their bodies, they can benefit from several different types of massage. Pre-event massage, which is typically gentle and quick, is done 15 minutes to 3 hours before a rehearsal or performance, to increase circulation and warm up your muscles. Post-event massage, which may dig deeper into your sore, achy muscles, is done several hours after you dance, or even the next day. "When you do too much or overextend your muscles, having a massage can maximize how quickly you recover," says Heather Southwick, director of physical therapy at Boston Ballet. "It also delays the onset of muscle soreness."
Swedish massage is what you might find at a spa. It's a relaxing style that involves a variety of light to medium touches: long strokes, kneading and tapping. "Swedish massage has a calming effect," Southwick says. "Anything that helps your body relax is good for you. It gets you ready to meet your challenges."
Deep-tissue massage is aimed at deeper muscles, tendons, ligaments and connective tissues. Its intense and focused pressure helps release chronic tension and promotes blood circulation. Deep-tissue massages may hurt a bit, but it should be a good pain.
Sports massage, designed specifically for dancers and athletes, uses a blend of techniques that cater to each individual. If you have a tight calf before a show, for example, a sports massage therapist will know how to target the area and get the necessary release without sacrificing your ability to perform.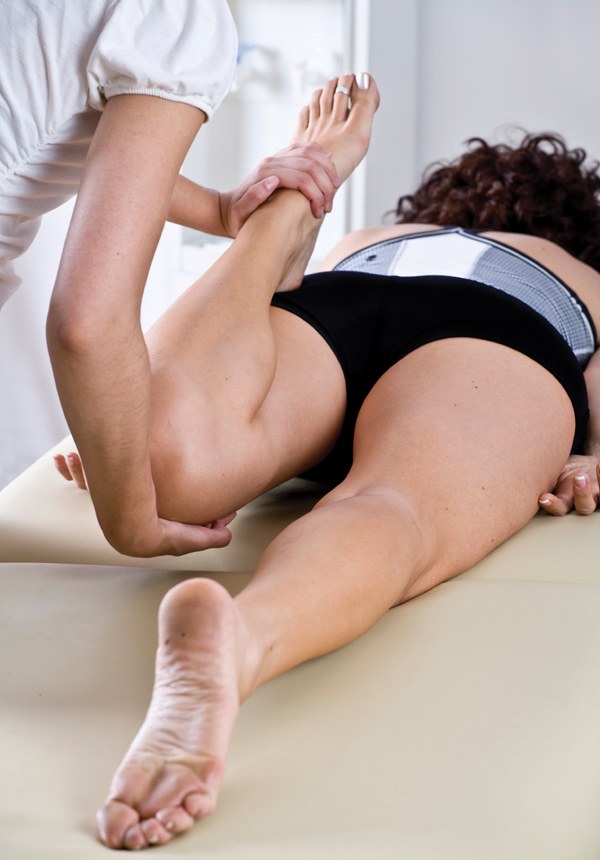 (iStock)
The benefits and potential risks
"Active dancers experience a lot of wear and tear, inflammation and tightness due to all that hard work," says David Brown, a licensed massage therapist who works with dancers from San Francisco Ballet and Alonzo King LINES Ballet. "Massages help maintain your body by lengthening and loosening your muscles."
If you have an injury, massage is important for rehabilitation. But even healthy dancers need to maintain balance in their bodies so small aches and pains don't become bigger problems. "No matter how flexible your muscles are, you still have muscle imbalances," explains Southwick. "Preventing injury is all about keeping balance within your body."
Yet there are times when dancers should avoid massage therapy. Getting deep-tissue work on the day of a show, for example, can tire your muscles and affect your performance. Dancers with torn muscles can actually worsen their injuries by applying too much pressure to and manipulating the painful area. Sometimes it's hard to tell when a muscle is just tight or if it has some micro-tears. "If you get a massage and it still hurts afterward, follow up with a medical practitioner and do some icing and stretching," says Emery Hill, athletic trainer for Houston Ballet. "Don't keep rubbing it over and over again. The muscle is telling you it's injured."
The cost
The best way to find a reputable, licensed massage therapist near you is to consult websites like Yelp and check out reviews and ratings from fellow massage-seekers. For an hour-long massage, expect to pay around $60 depending on your location (big-city therapists may charge more, and massages at upscale spas can run up to a few hundred dollars).
MIRACLE MASSAGE TOOLS
After a long day in the studio, your body is probably begging for a little TLC. While a fancy spa massage isn't always an option, these (much cheaper!) DIY massage tools can help soothe sore muscles and work out your peskiest kinks so you'll wake up tomorrow ready to do it all again.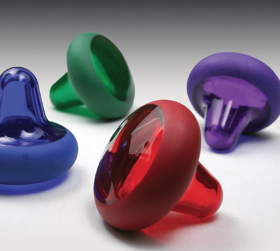 The Knobble II (courtesy Pressure Positive)
The Knobble II
This hand-held massage tool helps you apply the intense pressure you need to break up your toughest knots—without making your hands tired and cramped. For more, check out pressurepositive.com.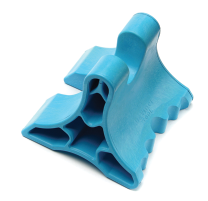 The Davinci Tool (courtesy Body Back)
The DaVinci Tool
The perfect neck massager (you can just lie on it!), the DaVinci Tool is available in firm and soft strengths and has three different edges to help you relieve aches and pains from head to toe. Get yours at bodyback.com.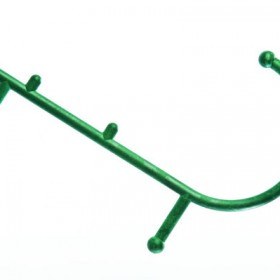 The Thera Cane (Courtesy Thera Cane)
The Thera Cane
The length and shape of the Thera Cane help you massage even your most difficult-to-reach spots—like that knot right between your shoulder blades! Find it at theracane.com.
DID YOU KNOW? Highlighting your brow bone can make your eyes seem bigger and brighter. If you wake up feeling like you were up all night doing homework (oh, wait, you were), then reach for a matte, light pink shadow. Apply the pink along your brown bone (right under your eyebrow) and softly blend it into your skin with your finger. It's like a mini eyelift!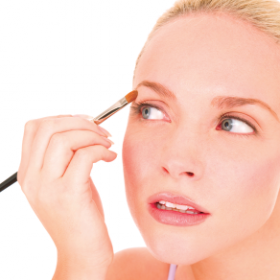 (iStock)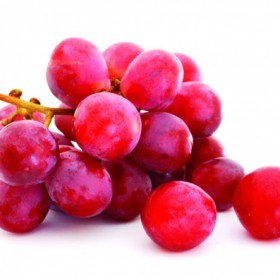 (iStock)
SNACK TIME!
Looking for a healthy after-school snack? Reach for grapes! New research from the University of Michigan found that this tasty fruit can reduce inflammation (see ya, swelling!).
Freeze 'em!
Add a tasty twist to your grapes by popping them in the freezer. It'll make them extra-refreshing after a killer jazz class.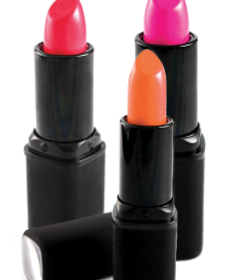 (iStock)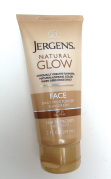 (by Josephine Daño)
Want to hold on to your last-days-of-summer look? Meet two of our favorite products: Jergens Natural Glow Daily Moisturizer and bright-colored lipsticks, like hot pink, coral or red. They'll keep you looking like a beach babe (without the harmful effects of tanning beds!) well into the school year.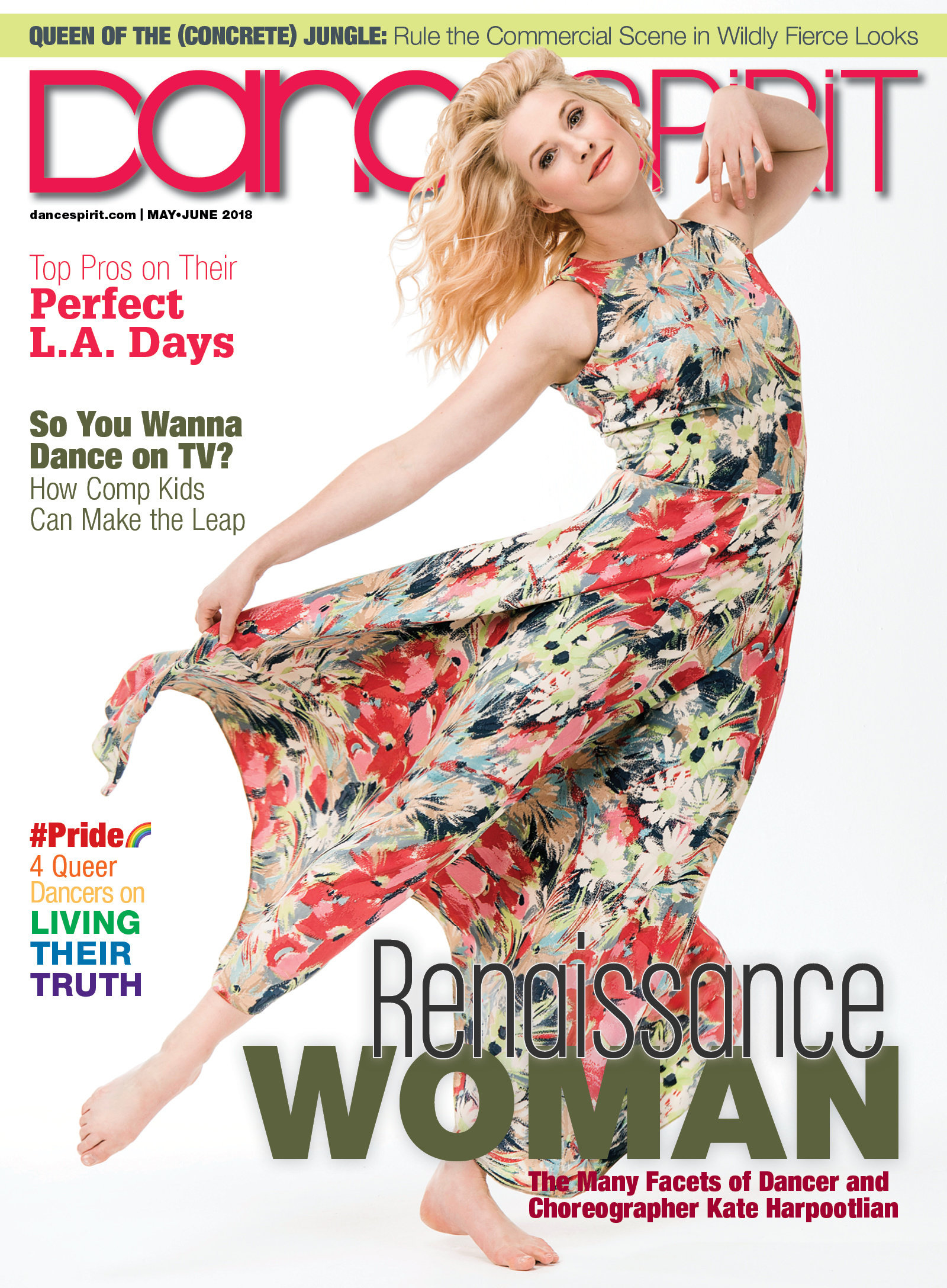 Get Dance Spirit in your inbox