Via @maudiepooh on Instagram
Maud Arnold is one of the busiest tap dancers on the planet. As a member of the Syncopated Ladies, Maud—along with her big sis and fellow tapper Chloé Arnold—is on constantly the road for performances, workshops, and master classes. For the average person, that kind of schedule could lead to a serious derailment of healthy habits. But Maud's far from average. Here's how the fit, fierce, flawless tap star stays stage-ready—no matter what time zone she finds herself in.
Keep reading...
Show less
It's #BeyDay (Beyoncé, y'all!) and we're celebrating here at Dance Spirit.
First, this.
Then, this:
You know Chloé Arnold, Her Holiness of tap, has worked with Beyoncé before, right? Maybe it's because they both have the "é" in their names. (BRB, renaming myself Alisoné, and perhaps I can get the hookup, too.)
The video—which has everyone here at the DS office dying to put on our tap shoes right this very second—also features former Dance Spirit cover girls Melinda Sullivan and Maud Arnold as part of the Syncopated Ladies. This isn't the first time this girl group has taken on a pop hit and made it sound even better.
I think we can officially state this for whatever record someone is keeping: Tap has never been hotter.
P.S. Who run the world? Girls. But, duh.
Any time Chloe and Maud Arnold—aka our favorite tapping sister duo—gift us with another Syncopated Ladies video, we get excited. Really excited. But today, they've given us something even better: stellar tapping, plus a discussion of the history of tap and why the art form still resonates. Their new video is part of TheRoot.com's Dances of the Diaspora series, which explores dances that originated in or were influenced by African culture.
We know, we know—any time you hear the word "history," you're inclined to roll your eyes and zone out. But the Arnolds' video is worth watching. You'll learn that tap is a purely American genre. You'll learn about its roots in slavery. You'll learn that it was passed down improvisationally, from foot to foot. "Nothing was written...unlike ballet, there is no syllabus," Maud says.
Check out the full interview below to learn more surprising facts, and for some fab footage of Chloe and Maud tapping a cappella—which we could watch them do for days on end.
Pretty much anything Chloé Arnold and her Syncopated Ladies get their hands/taps on is bound to be fantastic. But the crew seems to have a special affinity for Beyoncé—as confirmed back in the day by Queen B herself (remember the Share Heard 'Round the World?), and as confirmed once again yesterday by the group's latest video, "Formation."
The Ladies' take on Beyoncé's internet-melting hit doesn't involve much in the way of fancy production values. That's not the point. Instead, we get two delicious minutes of unflinchingly bold, ingeniously musical tap choreography that just dares us to look away. It's the perfect showcase for the unique voices of the dancers—Chloé and Maud Arnold, Anissa Lee, Assata Madison, Orialis Ashley, Melinda Sullivan and Melissa Tannus—who are, as ever, brilliant.
The best part? At the end of the video, we see clips of women from studios around the world performing the same routine. It's the Syncopated Ladies' way of wishing us all a happy Women's History Month, and it's exactly what we all need for #MotivationMonday.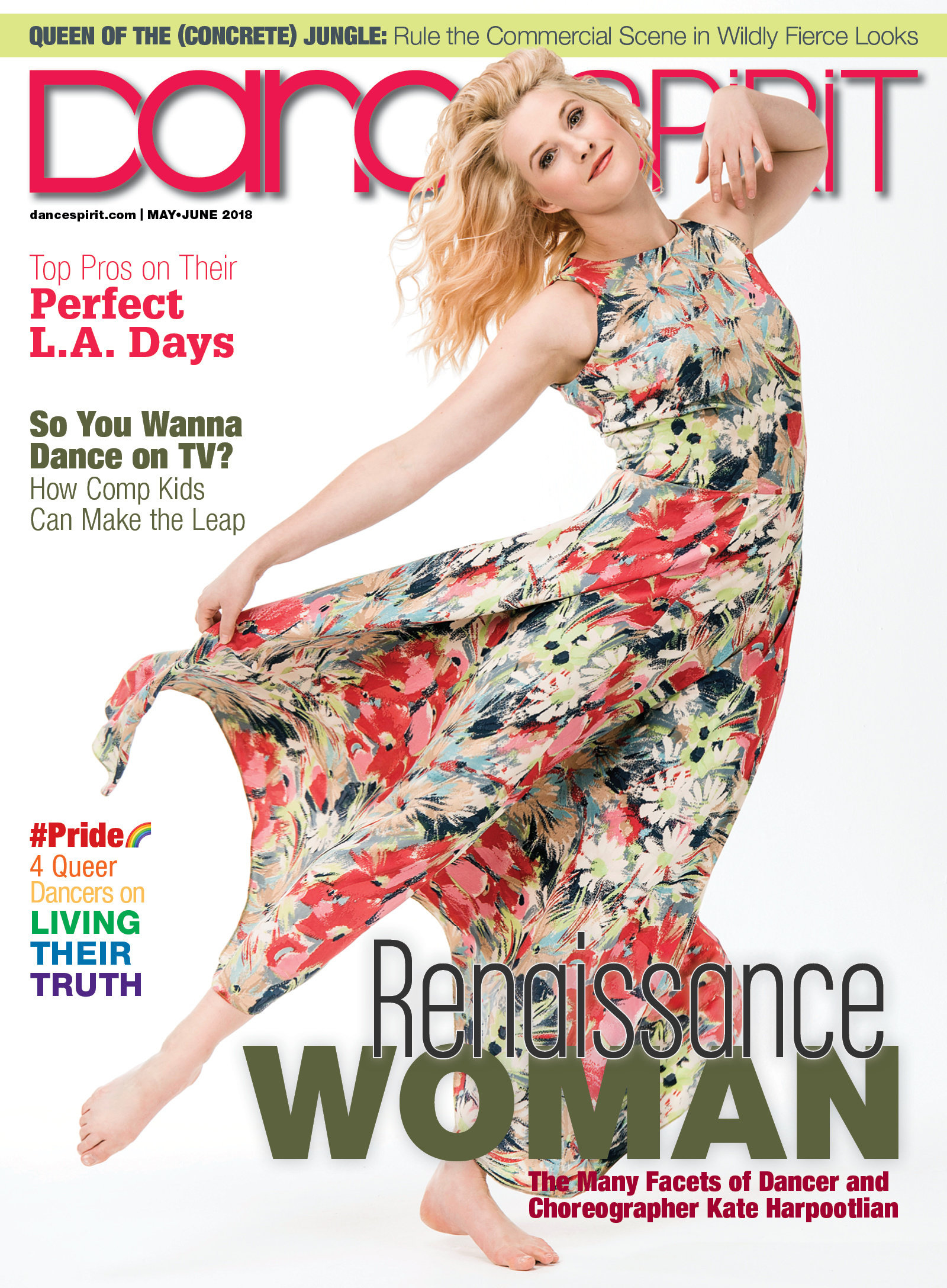 Get Dance Spirit in your inbox