It's no secret that DS editors are a little (okay, a lot) obsessed with any sort of behind-the-scenes action, especially when they feature our favorite ballerinas. And if you feel the same way, then you're in for a treat—New York City Ballet soloist Megan LeCrone was just profiled on Y'all Collective, a blog dedicated to sharing the stories of creatives from the South whose careers, in one way or another, brought them to NYC.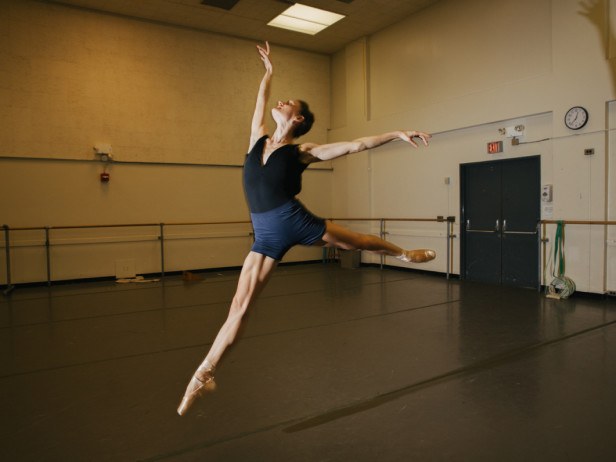 LeCrone in the studio (photo by Michael George, via Y'all Collective)
New York-based photographer Michael George was lucky enough to spend the day with LeCrone, capturing everything from her morning routine, to her pre-class warmups, to her makeup process before the evening's performance.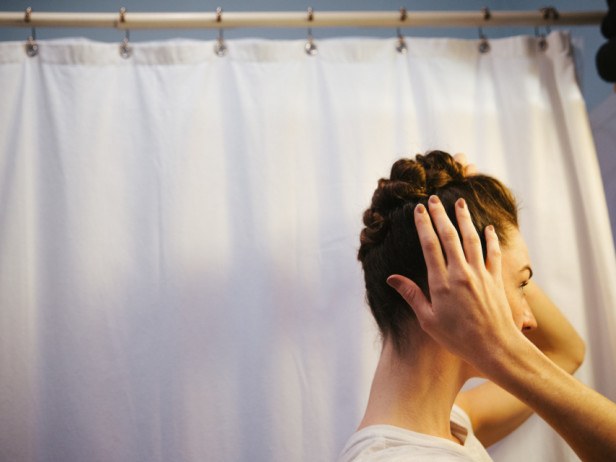 LeCrone preps her hair for class (photo by Michael George, via Y'all Collective)
There's always something special about witnessing a dancer's particular rituals, and this series is no exception. LeCrone's carefully tailored schedule came from years of learning how to adapt to the demands of dancing professionally in a company. As dancers, we can all learn a little bit from these moments. That, and the pictures are stunning to look at! Check out the entire feature here.
Mar. 23, 2017 06:24AM EST
Congratulations to the gaggle of New York City Ballet dancers who were just promoted! No fewer than 11 of the company's finest are feeling pretty great today. Here's the rundown:
Adrian Danchig-Waring, Chase Finlay and Ask la Cour are now principals.
Lauren King, Ashley Laracey, Megan Lecrone, Lauren Lovette, Justin Peck, Brittany Pollack, Georgina Pazcoguin and Taylor Stanley are now soloists.
We're just about bursting with happiness for all of these lovelies—I mean, the list is basically a rundown of our NYCB faves. But we're especially glad for Miss Lauren Lovette and Mr. Taylor Stanley, our September 2010 cover stars, who we've been rooting for from the very beginning.
Just look how young and adorable they were at their cover shoot! And now they're all growed up. We feel like proud parents. *sniff*
(All photos by Erin Baiano)
[portfolio_slideshow nowrap=0 thumbs=true timeout=4000 showtitles=true showcaps=true showdesc=true]
Courtesy AQUA Studio NY
As a dancer, cross-training is a non-negotiable aspect of staying healthy. But sometimes the prospect of another dreary gym session is…less than inspiring. Banish boredom and take a cue from these three pros—a ballet dancer, a modern dancer and a Broadway performer—who shake up their cross-training with unusual activities. We asked Kendall Alway, DPT, a physical therapist who runs SF Performing Arts Physical Therapy and is the associate director of the ODC Healthy Dancers' Clinic in San Francisco, CA, to weigh in on the effectiveness of each method. Look no further for exciting cross-training regimens that can keep your dancer body challenged, balanced and injury-free.
Keep reading...
Show less
Dance is best seen live. Whether it's in an intimate black box or on a huge proscenium, you can't go wrong. But there's something extra-special about seeing a performance in a space you wouldn't normally associate with dance. It's what makes site-specific work or dance made for the camera so cool. Sometimes, though, you don't know what you're in for, and well, who doesn't love an awesome surprise?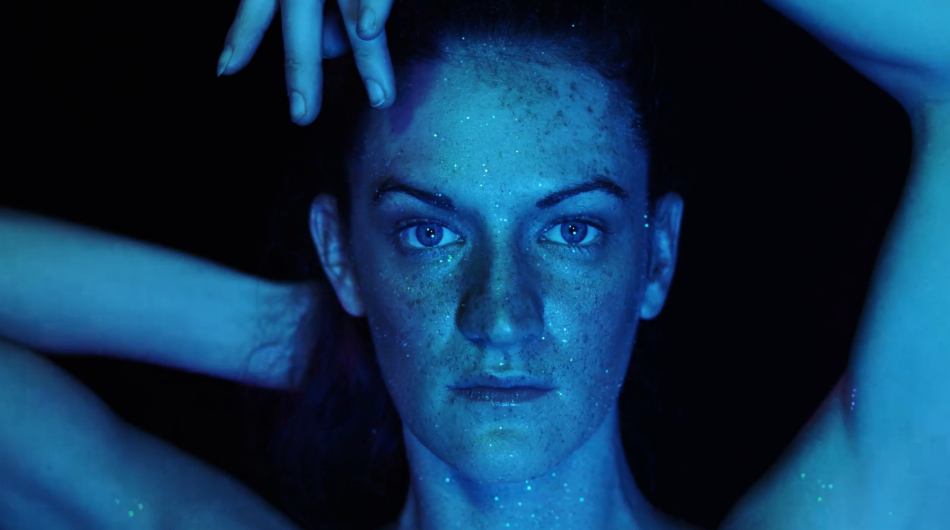 (A still shot of Megan LeCrone in happyokay by Last Hour, directed by Elena Parasco)
A couple weekends ago, I went, on a whim, to see a performance event called "happyokay," held at Livestream Public—a repurposed warehouse in Brooklyn. The place is known for film showings, art happenings and literary discussions—not so much for presenting dance—so I  wasn't really sure what to expect. And when I walked in, I wasn't getting many clues: Three projection screens hung from the ceiling and audience members were invited to stand around a panel of marley flooring.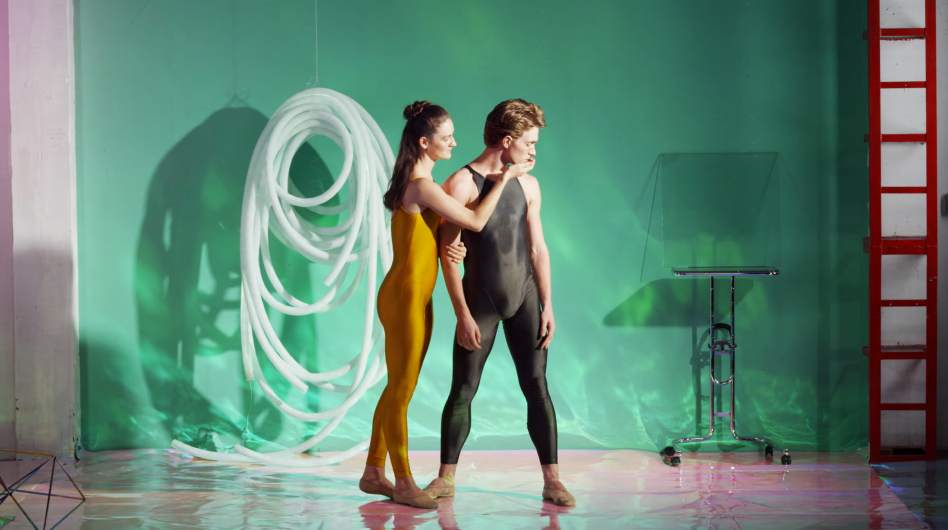 (Megan LeCrone and Harrison Ball in a still from happyokay)
It turned out that the show was an epic collaboration between video collective Last Hour, an Amsterdam-based artists collective called House of Makers and...members of New York City Ballet! That's right guys, I was practically face-to-face with dancers Harrison Ball, Joseph Gordon and Megan LeCrone. Sure, I've seen them perform onstage at Lincoln Center's David H. Koch Theater, but it was really special to see their artistry and musculature so up-close and personal. Just goes to show that sometimes, you gotta take a leap into the unknown when you're going to see dance. You never know what surprises await.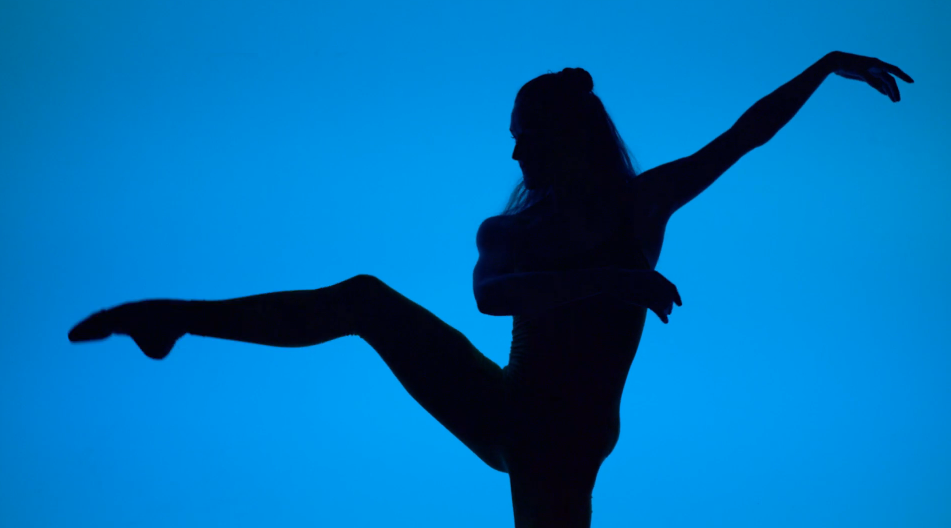 (Still from happyokay)
Wish you could have been there? Luckily for you, the event was filmed so you can watch the whole thing here!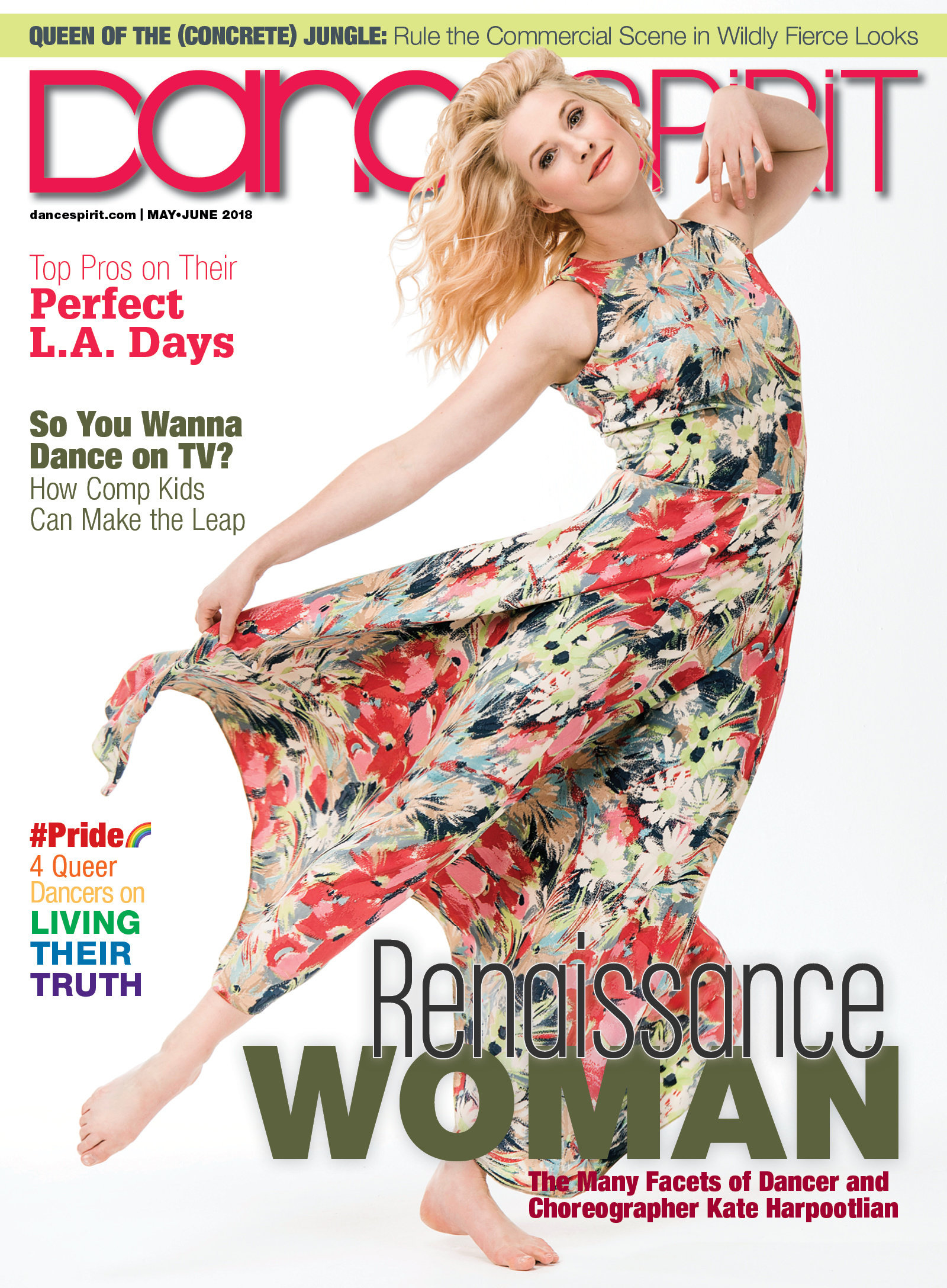 Get Dance Spirit in your inbox