If you've ever wondered what it's like to work at Dance Spirit, the new Microsoft Surface Pro commercial gives you a bit of an inside glimpse.
OK, no. It doesn't. That's not us in the commercial.
But the spot—which was directed by hot shot Jon M. Chu, choreographed by Jamal Sims and Christopher Scott and aired for the first time during the Grammys—does feature plenty of our favorite people, including Daniel "Cloud" Campos (the man of my dreams)...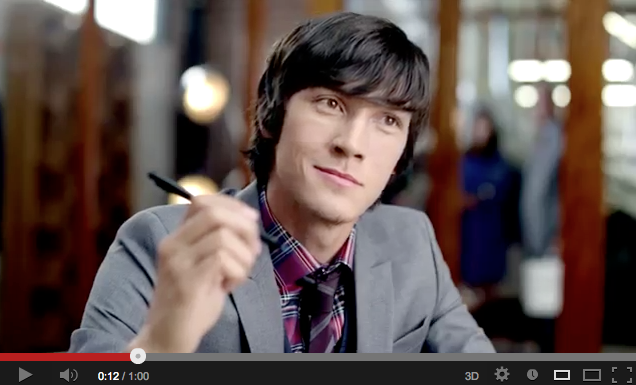 ...and the newly-engaged tWitch and Allison Holker. In fact, see that table everyone's dancing on throughout the "executive meeting?" Well, rumor has it that when filming wrapped, tWitch got up on that table to bust a freestyle move, and then grabbed Allison to join him.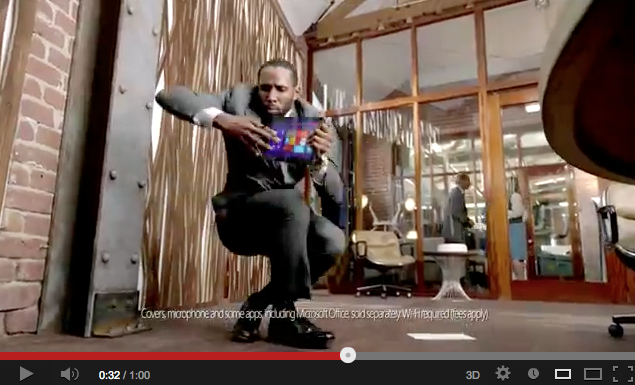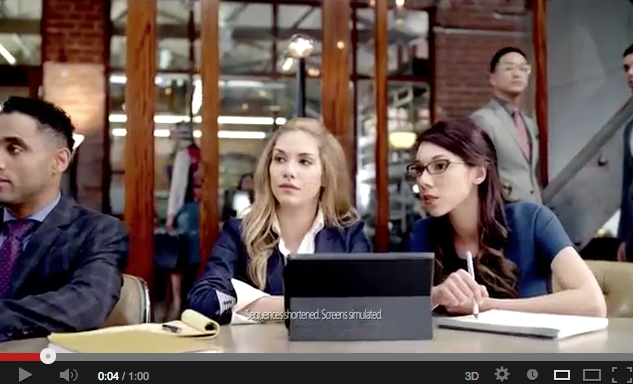 And then—boom!—tWitch dropped to one knee, said a bunch of romantical things, gave Allison a diamond and asked her to marry him. Oh, and her family was there to surprise her, including her so cute daughter, Weslie.
But yeah, other than all those details, this commercial is basically just a day in the life at DS...Enjoy!
Want more? Here's a behind-the-scenes look at the making of the commercial:
If you're like me, you use commercial breaks during your favorite TV shows to run to the kitchen to refill your bowl of ice cream.
Or, you know, do some sit-ups.
Whichever you prefer...
It takes a lot for a commercial to get me to stay put on the couch—so I'm giving a huge thumbs up and a giant, standing-up-from-my-couch-cushions high five to Jon M. Chu, who directed the killer new Microsoft commercial.
You'll see plenty of familiar faces in the commercial, including Alex Wong and Kayla Radomski.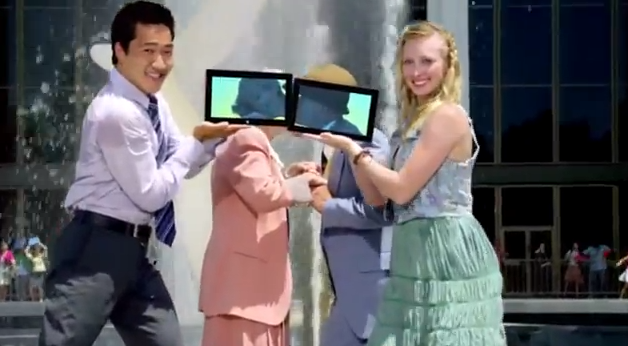 Plus, the star of this minute-long spot is Daniel "Cloud" Campos, one of my favorite dancers!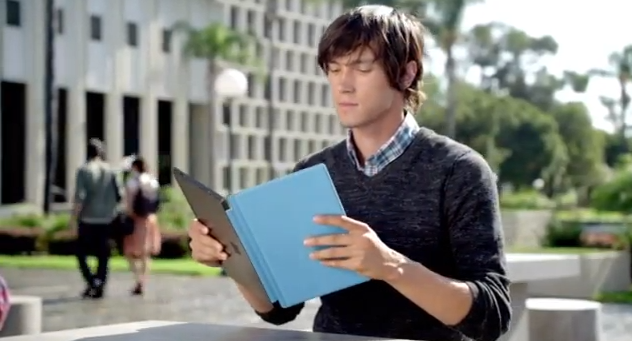 As is to be expected from director extraordinaire Chu, the Microsoft ad is very movement-heavy. The dancers are seen twirling, spinning, swapping and playing with their Microsoft Surface computers.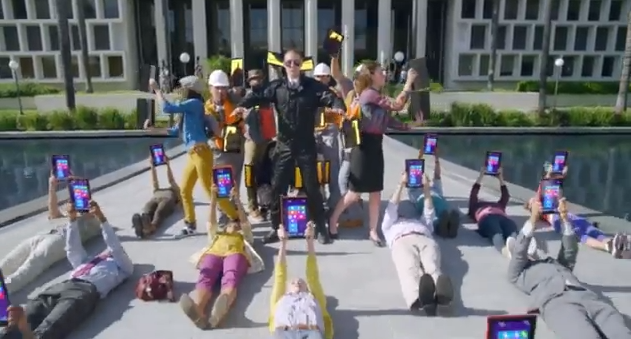 I want to watch this commercial over and over again.
And then, sure, maybe I'll check out the Microsoft Surface.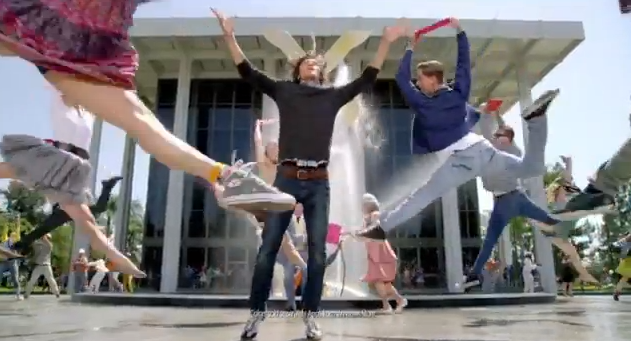 Good dancing = I'm sold!
Watch the commercial here: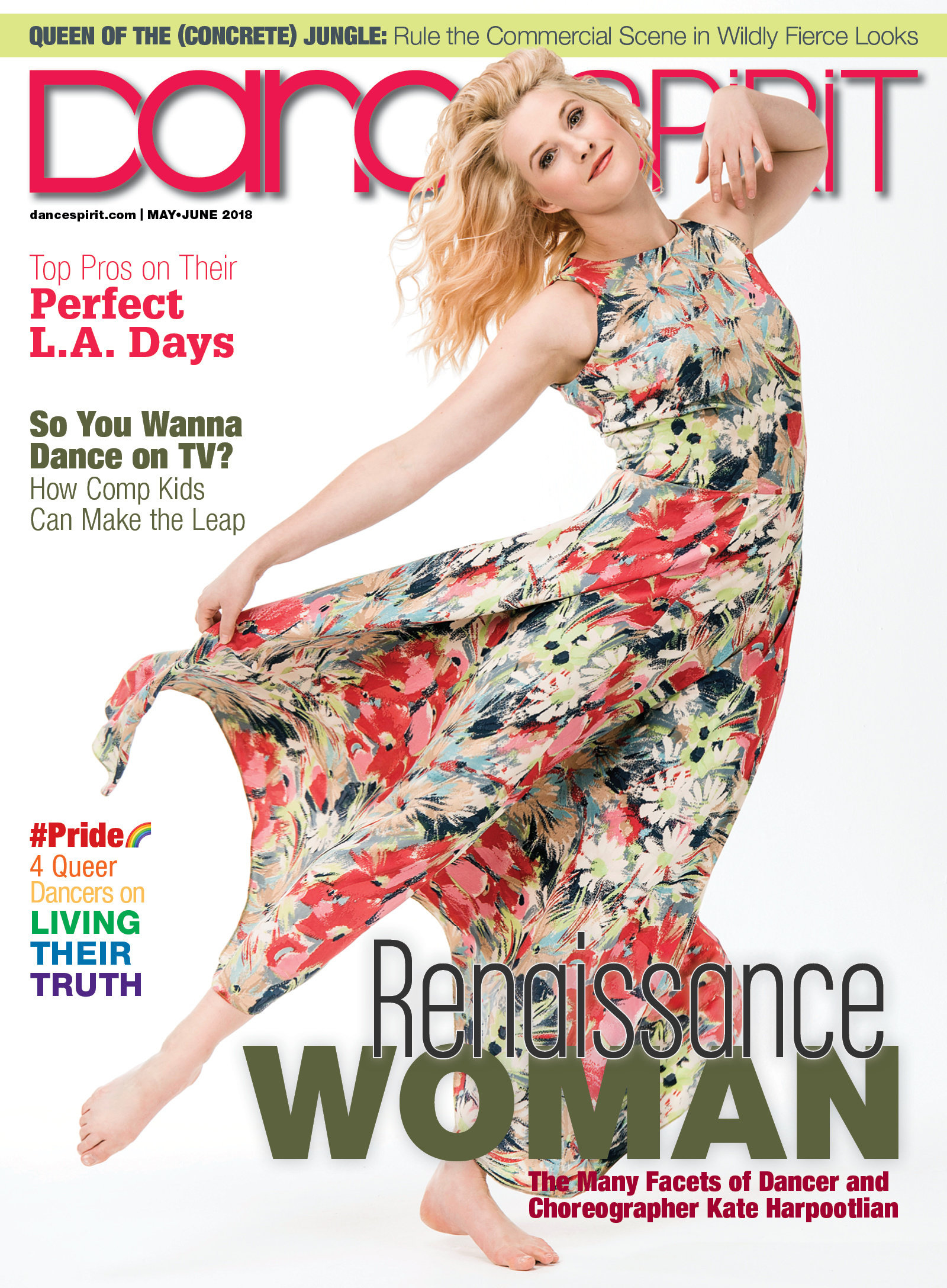 Get Dance Spirit in your inbox