How do you sum up an evening that includes performances of stage-shaking passion; heartfelt speeches that make you laugh and then make you ugly cry; and an inescapable sense of beautiful, joyful, warm-and-fuzzy #dancerlove?
You can do it the way legendary Merce Cunnigham dancer Valda Setterfield did it last night: By declaring that there's nothing better than being in a room full of dancers, whom she called the world's bravest, most generous souls. (Not too shabby.) Or you can do it in six words: Welcome to the Dance Magazine Awards.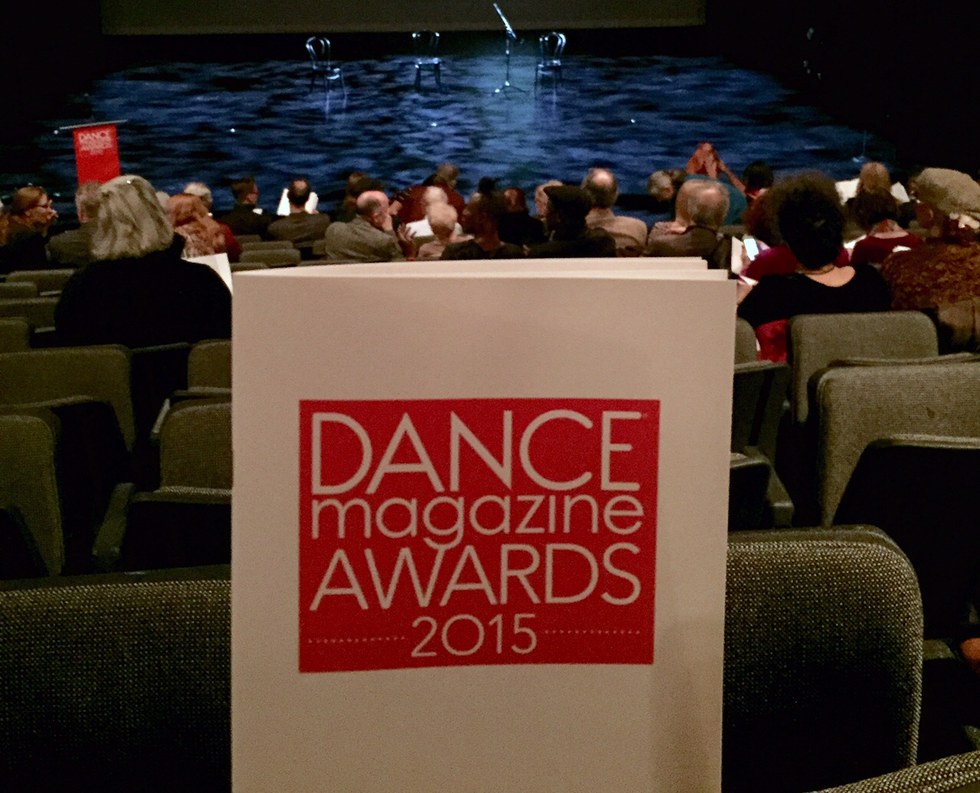 Yay!
Last night's ceremony marked the DM Awards' 61st anniversary, and this year's crop of honorees included luminaries from all corners of the dance world. None other than Mikhail Baryshnikov graced the stage to present the evening's first award to Karen Kain, one of the National Ballet of Canada's loveliest ballerinas and now its artistic director. Kain was one of the first people Baryshnikov met after he defected from Russia, and the two have kept up a beautiful friendship for decades—though Baryshnikov lamented in his speech that he was too short to ever dance with her. (That honor went, instead, to slouches like Rudolf Nureyev.)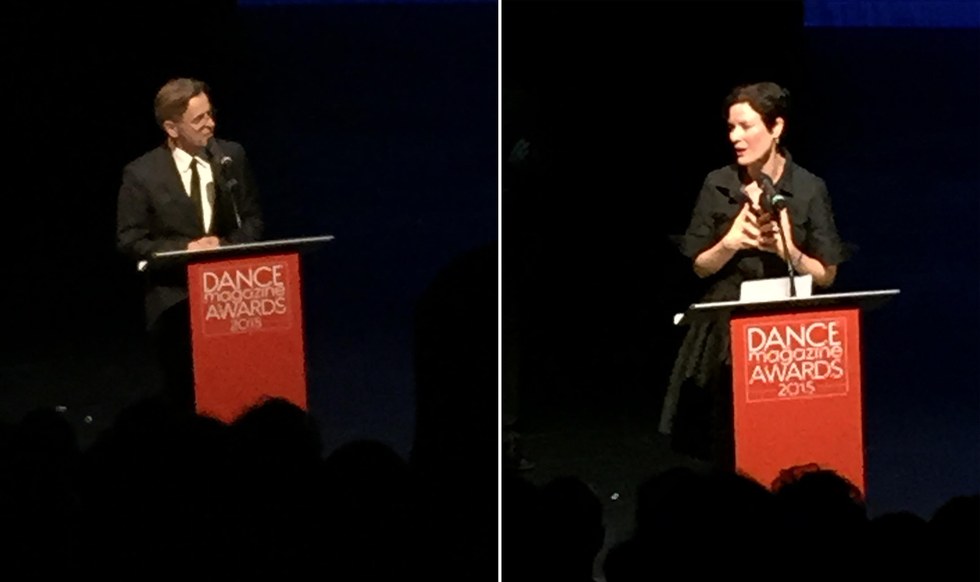 Baryshnikov and Kain: BFFLs.
Also representing #teamballet was honoree Marcelo Gomes, the gorgeous American Ballet Theatre principal and choreographer who charms the heck out of both audiences and his adoring ballerinas. We were treated to a pas de deux from Gomes' recent premiere for ABT, AfterEffect—lushly danced by Cassandra Trenary and Thomas Forster—that put Gomes' deep understanding of the intricacies of partnering on display. And recently retired ABT star Julie Kent made a sweetly teary speech in which she noted that even babies "immediately feel safe in Marcelo's arms, just as I do." D'awwwwww.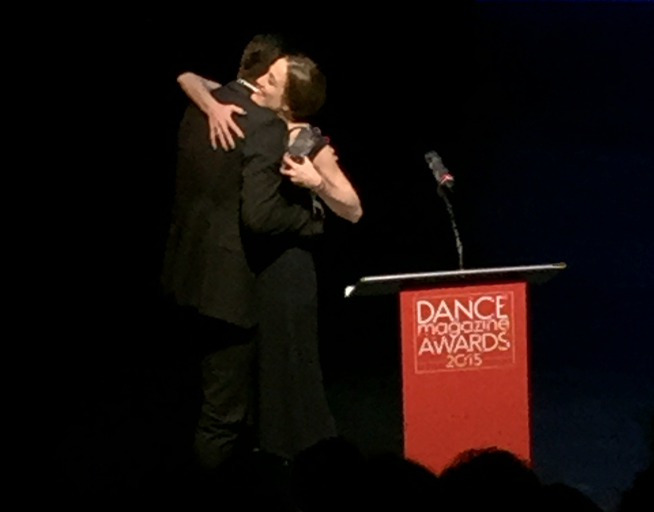 Kent in her safe place
Setterfield (wearing the world's most amazing plaid pantsuit ensemble) paid tribute to David Vaughan, a dancer who basically invented the job of "dance archivist" and has served in that role for Merce Cunningham's company since 1976. Now 91, Vaughan shows zero signs of slowing down: In his lovely acceptance speech, he talked about the fact that his old friend, dance artist Pepper Fajans, had convinced him to return to the stage next month. May we all be that awesome in our tenth decade.
We saw a vividly drawn excerpt from honoree Jawole Willa Jo Zollar's Walking with 'Trane—a  musing on John Coltrane's legacy—performed by Zollar's company, Urban Bush Women, which is celebrating its 30th anniversary this year. Zollar spoke movingly about the fact that reaching a "point of stability" in one's career was actually a bad sign: On a heart monitor, ups and downs indicate a pulse, while death is a stable flatline. She urged everyone to embrace life's natural rises and falls—though now, she added, whenever she's feeling low, she can look at her Dance Magazine Award and say, "Jawole Willa Jo Zollar, you are a bada**." FACT.
The highlight of highlights for me, though, was watching flamenco virtuosa Soledad Barrio blaze through Solea, accompanied by three masterful musicians (and the "Olés!" of the appreciative crowd). Tattooing the stage with her heels, slicing the air with her arms, searing our souls with the depth of her passion, Barrio illustrated exactly what the DM Awards are all about (Charlie Brown): honoring the most extraordinary of extraordinary dance artists, the people whose brilliance is life-enhancing and life-affirming and, sometimes, life-changing.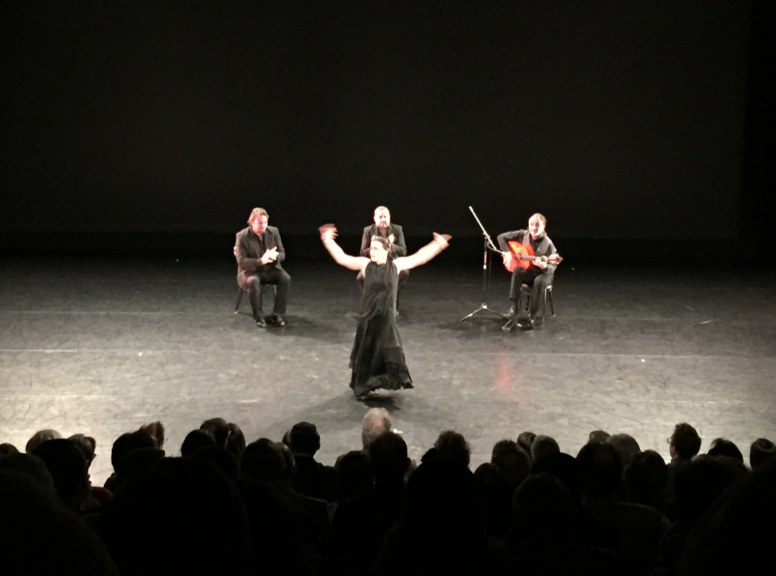 Olé, Sole!
Check out video highlights from the awards here:
I don't know about you guys, but I've needed a moment to process the passing of iconic actor Gene Wilder. This incredible video clip from 1982, in which he tries to dance next to none other than Mikhail Baryshnikov, made me smile. Even though Wilder was (quite obviously) not a dancer, he was a born entertainer and in this clip he's willing to try anything once, just like any performer should. It's also pretty incredible to watch Baryshnikov's slightly confused, slightly horrified reactions to Wilder's attempts at dancing. Hopefully it brightens your weekend!
Want more Dance Spirit?
Jookin sensation (and now ballet crossover) Lil Buck manages to look effortlessly at home wherever he's dancing. Ballet legend Mikhail Baryshnikov has managed to be the coolest person in the dance world for the past, oh, four decades.
What happens when you dress these these two forces of awesome in fashion-y ensembles and put them on a soundstage together?
SO. MUCH. AMAZING.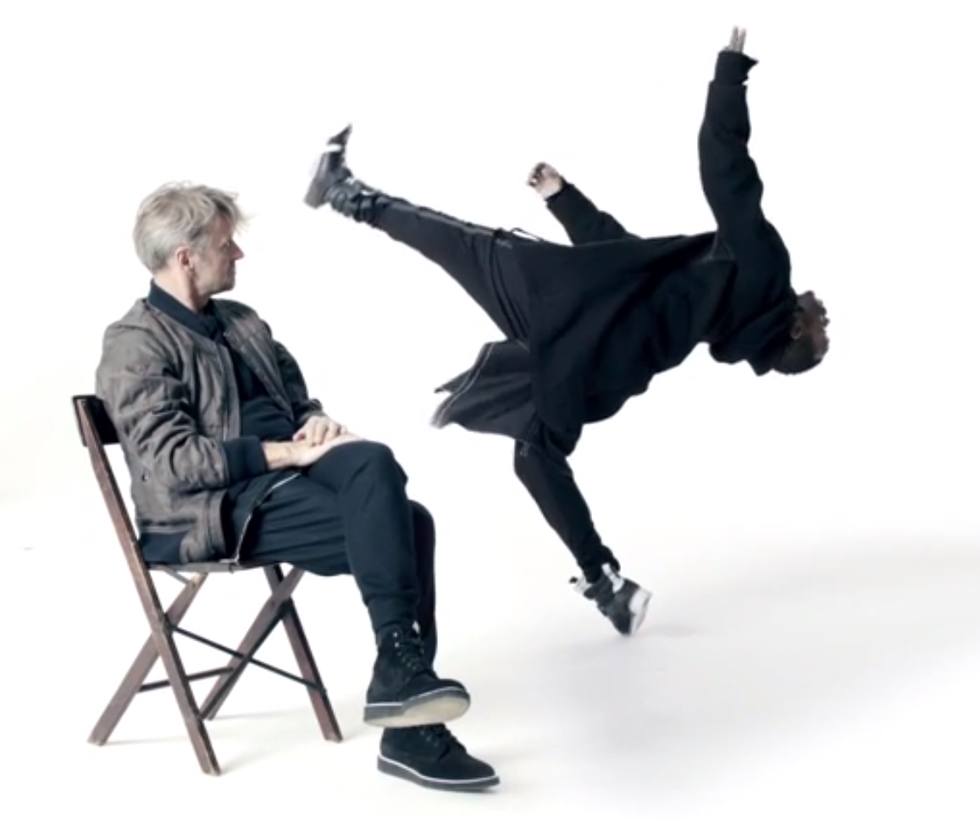 Misha and Lil Buck, gettin' it.
Kudos to Rag & Bone for dreaming up the Baryshnikov/Buck collaboration. It's showcased in a "study of movement" short film that's a ridiculously effective way to display the fashion house's beautiful clothes. For us dance people, though, it's not, of course, about the clothes.
It's about Lil Buck's body control being so insane that he can even choreograph the movements of his hat (2:45). It's about Baryshnikov's uncanny ability to move in a completely distinct way while still channeling Buck's crazy footwork. It's about the delicious pseudo-dance fight that breaks out two minutes in. It's about the fact that these extraordinary dancers are better model-y models than any of the runway models featured (SO MUCH FACE at 1:05). It's about Baryshnikov and Lil Buck being not only masters of their craft but also, quite possibly, masters of the universe.
Soak it in, everyone.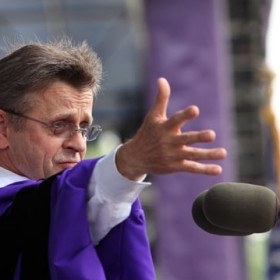 This was the most movement Baryshnikov did onstage, but I was pretty much in awe. (Courtesy Northwestern University)
Over the weekend, I traveled to Chicago to see my sister graduate from Northwestern University (Congratulations, Danielle!). And, while I was very proud to see her walk across the stage to claim her diploma, I have to admit, I was most excited by the commencement speaker—the one-and-only Mikhail Baryshnikov.
While he referred to himself as "that old guy from 'Sex and the City,'" we all know he is much, much more than that. A former dancer with the Kirov Ballet, New York City Ballet and American Ballet Theatre (where he became artistic director), Misha, as he's affectionately nicknamed, is recognized as one of the greatest ballet dancers in history. Naturally, I was hanging on his every (heavily accented) word. Here are a few takeaways from his speech:
"A few weeks ago, in the NYC subway, a poster said, 'Are you a better person today than you were yesterday?' The only wisdom I can offer is related to the arts, because the arts have made me, in my opinion, a better person.
"Figure out what pushes you. If it isn't the arts, what is it? The key is that it excites you, and challenges you. What issues make you willing to go beyond yourself?
"Once you figure out what you will do with your life, and eventually you will, work hard at it. But remember, you don't have to be brilliant 24/7. Leave yourself time to pause and think, Am I doing something today that will make me better tomorrow? Working to be better is not the same as being the best. Best is something someone else decides. Better is more personal. It's a process. And in my opinion, better is better than best."
Here's to being better tomorrow than we were today. Thanks, Misha!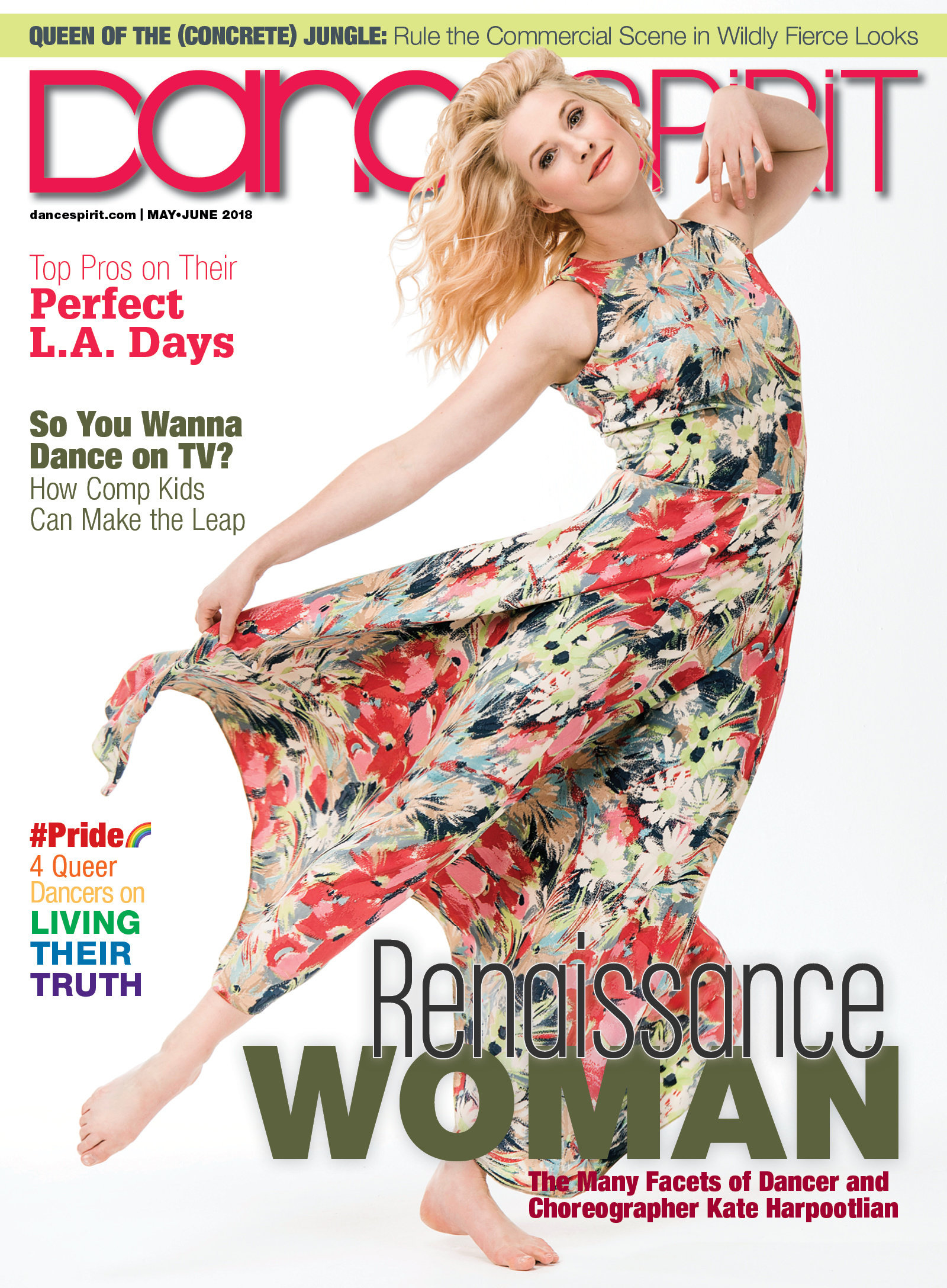 Get Dance Spirit in your inbox