If you're like us, we're guessing you're counting the days until Step Up: All In—the fifth installment in the still-chugging Step Up series—hits theaters. (For the record: 59 days to go! It opens August 8.) Crazy dance sequences featuring alllll the stars of the past movies, including Alyson Stoner, Briana Evigan, Ryan Guzman, Adam Sevani, Misha Gabriel, tWitch and the Lombard Twins? Yes. Yes PLEASE.
Well, good news for the impatient: There's a brand-new trailer for this extravaganza, and it's a solid two-and-a-half minutes of dance-y goodness. Cheesy goodness, too—Step Up films are never hesitant about layering on the cheese—but honestly, we wouldn't have it any other way. (Would we even recognize a Step Up movie if it didn't include lines like, "There's a magic that happens when you dance...for one perfect moment, you feel totally alive"?)
Enjoy!
Here at DS, we live for the Step Up movies. Whether Channing Tatum is romancing Jenna Dewan with his slick dance moves, or Alyson Stoner and Adam Sevani are sweetly tap dancing through the NYC streets, every Step Up movie is just the best.
OK, so maybe the plot lines leave a bit to be desired, but who cares? The dancing is so good.
This summer, the mega-hit dance franchise gets back to the big screen with Step Up: All In, and we couldn't be more psyched. This time around, all of our past favorites are back: Alyson Stoner (as Camille), Ryan Guzman (as Sean), Adam Sevani (as Moose), Misha Gabriel (as Eddy), plus the Lombard Twins, tWitch, Christopher Scott (who also choreographed) and so many more.
The official trailer for the film was released last week and we can't. stop. watching.
Here ya go:
Step Up: All In hits theaters this summer. We'll race you to the theater!
Right about now, you're probably feeling the late-summer blues. Your studio may be closed for a few weeks (how dare your dance teachers take a vacation!), or you may be feeling pretty nostalgic for those intense master classes at Nationals. But all is not lost.
Enter CLI Studios, a membership-based organization that offers online dance classes. New videos are uploaded to the site every week, and members can access them for as long as they like. CLI (short for create, lead, inspire) classes are all intermediate, and they include warm-up and across the floor phrases, conditioning exercises and full-out combinations in a variety of styles, from contemporary to jazz to hip-hop to modern. And get this: The classes are taught by choreographers like Allison Holker, Misha Gabriel, Shaun Evaristo and Brian Friedman, so even if you didn't get to attend a big convention this year, you can still learn from some of your favorite pros.
Of course, there are pros and cons to this service. Learning a new combo from celebrity teachers is awesome, but there is more to taking class than cool choreo. When you're in class with other students, you learn how to dance in a group, and you can really work on developing your musicality and artistry. Being in a studio with others forces you to stay present, and just watching how other people approach certain movements can be really beneficial—not to mention all you gain from real-life interactions with teachers.
CLI Studios also comes with a price: After a free 14-day trial, membership costs kick in at $19.99 per month. Still, it may be worth it while your studio's on summer break. Check out a sneak peek of one of Misha Gabriel's hip-hop classes:
Sometimes we get a little sad when professional dancers decide to pursue singing careers. It feels like they're abandoning us.
But it doesn't look like "Dancing with the Stars" favorite Mark Ballas, who recently released his first single, "Get My Name," is forgetting about dance anytime soon. The video for the song, which came out yesterday, is jam-packed with steamy choreography by Misha Gabriel, Nick Bass, and Ballas himself. It's also directed by Ballas' "DWTS" buddy Derek Hough. And it features an A-team group of dancers (we see you, Taja Riley!) that includes a bunch of amazing "DWTS" pros—with the standout being gorgeous girl-of-the-moment Witney Carson. (In fact, if you saw Ballas' performance of "Get My Name" on "DWTS" last week, a lot of the choreo will look familiar.) It's like a little dance-world family party, and Ballas just happens to be the musical entertainment.
At this point it's not like you need more reasons to watch, but did we mention that the song itself is darn catchy? And that Ballas seems to be emulating JT's suave retro look, which is always, always a good idea?
Happy Friday, guys!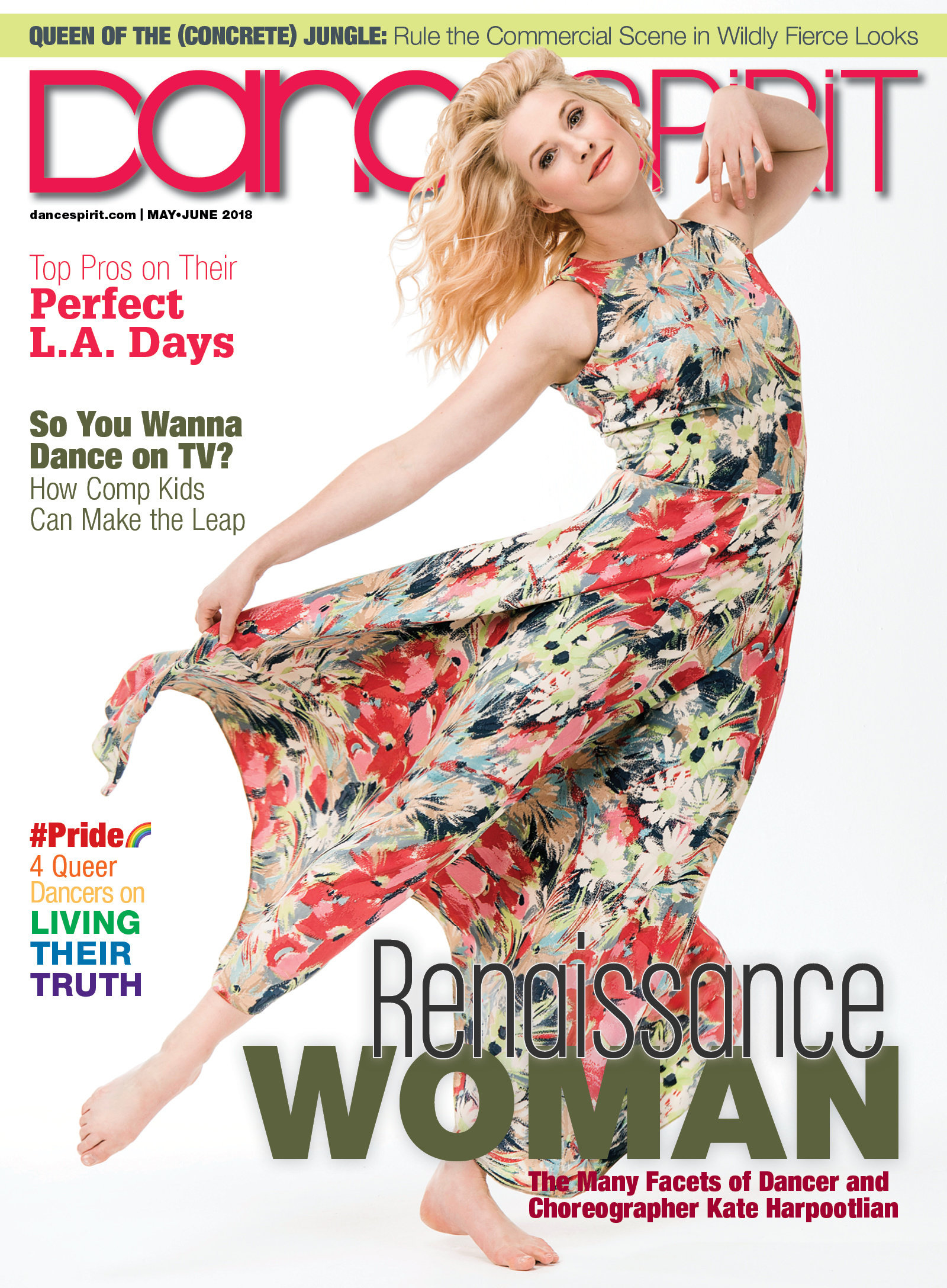 Get Dance Spirit in your inbox