"So You Think You Can Dance" has undergone a number of format changes over its ten seasons—some good, some bad: Adding the All-Stars? Awesome. Male and female winners? Great. No separate results show? Meh. Elimination at the beginning of the show? Awful. Elimination no longer at the beginning of the show? Phew.
You've gotta admit, they sure keep it interesting.
But one change we're still not quite sure about is the addition of celebrity guest judges. It's really a mixed bag. You get those celebrities with real experience in the dance world: Kenny Ortega, Megan Mullally, Rob Marshall, Neil Patrick Harris, Christina Applegate and Paula Abdul, to name a few. But you also get those completely clueless celebs, who resort to common catchwords—like Great!, Inspirational!, Pretty! or Wow!—or to describing how much they like the contestants' "outfits." (Not mentioning any names here...ahem...Carly Rae Jepsen.)
But some dance-newb celebrity judges we can forgive for their lack of expertise, especially if they're cute, funny, humble and passionate about dance.
Oh, and if they happen to have red hair, three names and fashionable bow ties, we're totally sold...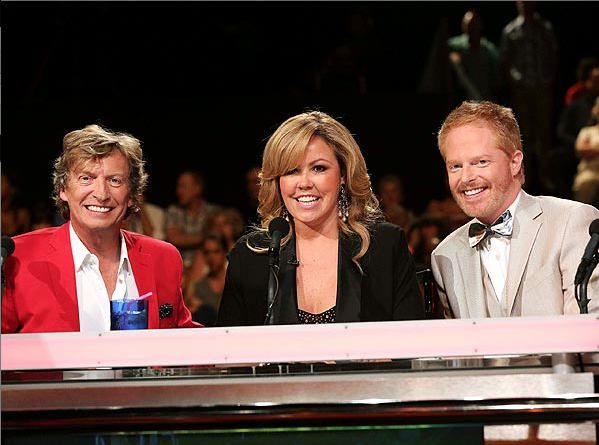 Jesse Tyler Ferguson claims his rightful spot at the "SYTYCD" judges' table. (Mike Yarish/FOX)
Yep, that's right. We're talking about "Modern Family" star Jessie Tyler Ferguson. As an avid fan, JTF really takes "So You Think You Can Dance" seriously. He believes in the show's mission—finding undiscovered talent from across the U.S.—and his critiques are just downright entertaining.
Well, last week he gave "SYTYCD" fans another reason to love him. While kickin' it in Australia filming "Modern Family," he decided to take a trip to see his good friend Paula Abdul.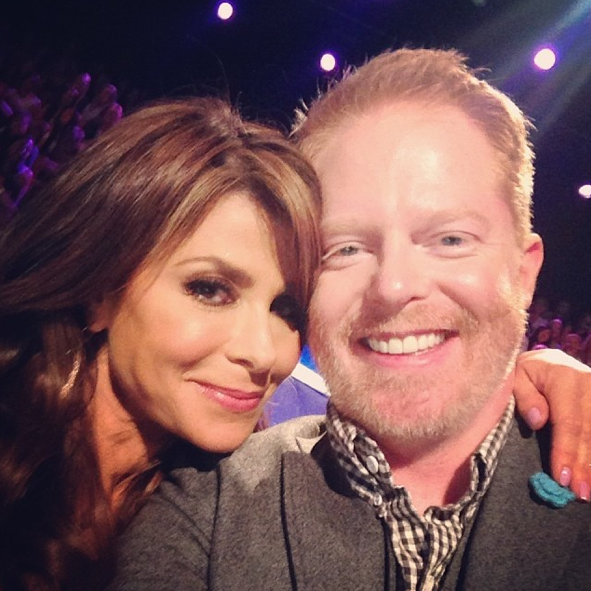 Selfie! (via JTF's Instagram)
But wait, it gets better. He didn't just visit Paula. He surprised her, showing up at the "So You Think You Can Dance Australia" auditions (where Paula was serving as a judge) for a cameo performance:
That pirouette at the end demonstrated so much commitment.
So what do you think? Could Jesse Tyler Ferguson become Down Under's next favorite dancer?
You know the dancer choreographers are dying to set work on because they know it'll look good—whether it's a soft contemporary piece or a jazzy 8-count for a commercial? That's 14-year-old Logan Hassel. She's danced on "The X Factor," the Nickelodeon Kids' Choice Awards and "The Ellen DeGeneres Show," performed with Gwen Stefani's Harajuku Girls in a Macy's Passport show and toured the country as Clara in the Radio City Christmas Spectacular. Last year she even had a speaking role on "Modern Family." Not bad for a small-town triple threat (yup, she sings, too)!
"There's a lot of competition in L.A. Sometimes you just need to breathe, and say to yourself, 'I got this.'"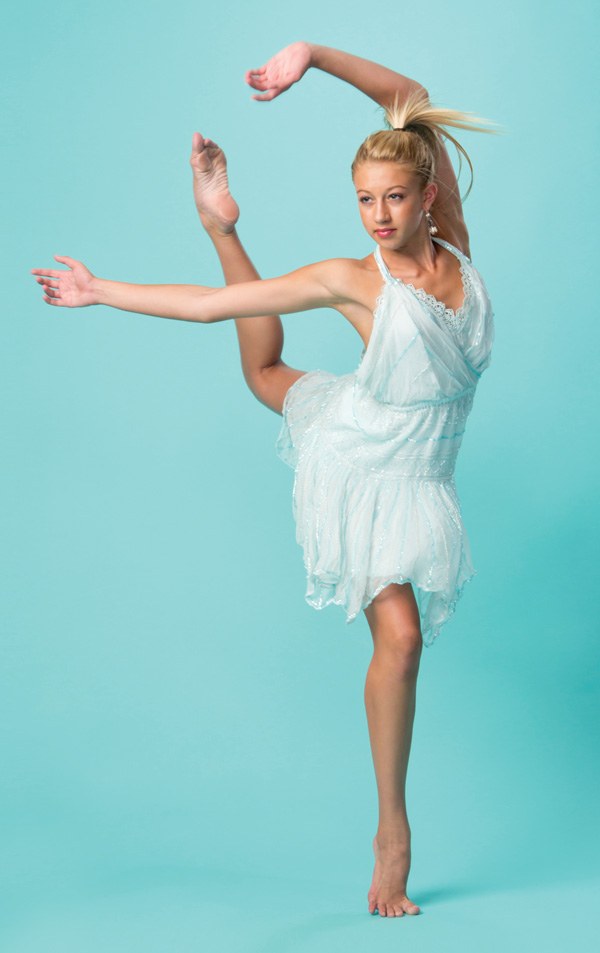 (photo by Michael Higgins)
FAST FACTS:
Birthday: June 6, 1999
Hometown: Johnston, IA
Most-played music: "I'm a Midwest girl, so you know I love my country music—my favorite is Carrie Underwood. I also like Kelly Clarkson, and Katy Perry's song 'Roar.' "
Favorite food: Sushi
Non-dance hobby: Golfing
If she were a superhero, her power would be: Reading minds
Favorite dance movie: Step Up Revolution. "I love that they added contemporary to all the hip hop, so dancers of all styles can enjoy it."
Must-see TV show: "Happy Endings"—"but it got canceled!"


Get Dance Spirit in your inbox