Forget fall galas, forget back-to-school, forget television season premieres: The highlight—no!—the most important event of this fall will be Wendy Whelan's farewell performance with New York City Ballet. The longtime principal will bid adieu October 18, program TBA.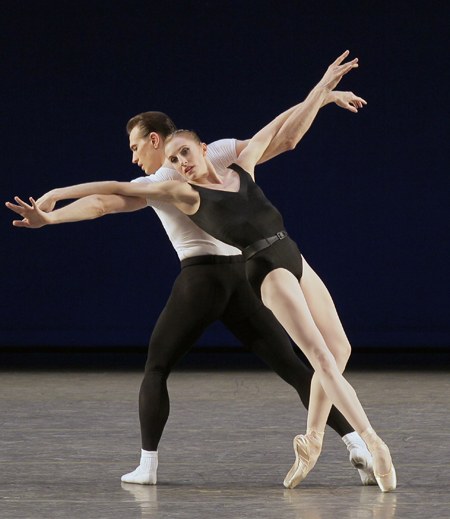 Whelan with former NYCB principal Sébastien Marcovici in George Balanchine's Agon. Photo by Paul Kolnik
Before you reach for your tissues, listen up: This may be a farewell, but it's certainly not a goodbye. She's not hanging up her slippers just yet. In fact, Whelan will tour her work, Restless Creature, to 12 U.S. cities January 2015 through May 2015. Then, she's headed to London to work with Royal Ballet principal Edward Watson (swoon) to create a series of new works which will premiere Spring 2016. So on behalf of dancers and Wendy-Whelan-diehards everywhere, I invite you to breathe a sigh of relief.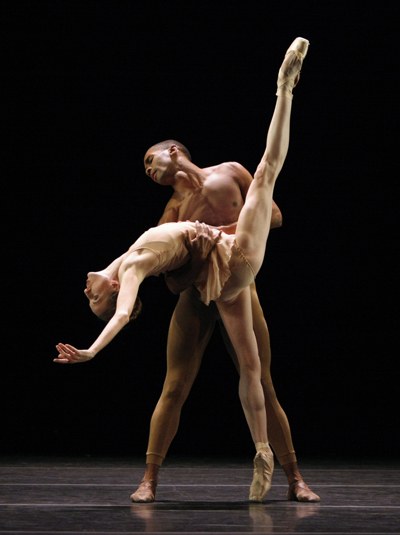 Whelan with Craig Hall in Christopher Wheeldon's Fools' Paradise.
Photo by Erin Baiano
Naturally, this calls for a video celebration. First, let's watch Whelan with Craig Hall in a short excerpt from Christopher Wheeldon's After the Rain. (OK, grab those tissues now.)
Next, let's watch another Wheeldon creation. This time it's Whelan with Tyler Angle in rehearsal for This Bitter Earth at Vail International Dance Festival. (You'll need another tissue.)
Interested in seeing Whelan's Restless Creature on tour? Get a preview in this video of a Guggenheim Museum "Works & Process" event, where Whelan spoke about the piece with its four choreographers Kyle Abraham, Joshua Beamish, Brian Brooks, and Alejandro Cerrudo. If you're short on time, skip to minute markers 18:12 and then 56:30 for excerpts of the actual work.
Last year, Whelan wrote a Letter to My Teenage Self for Dance Spirit's January issue. Around the same time, a local Kentucky television channel aired a half-hour special, Wendy Whelan: Moments of Grace, which is available online. (Whelan grew up in Louisville before heading to SAB as a young teen.) In addition to amazing dance footage, you'll hear family members, friends and colleagues pay tribute to the one and only, gorgeous, generous Wendy Whelan.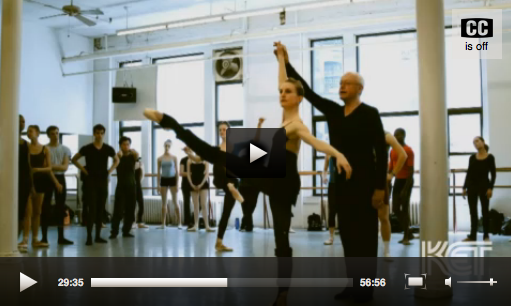 Jan. 15, 2012 04:30PM EST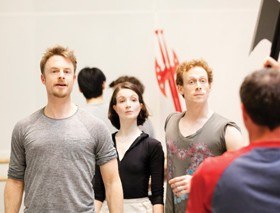 Wheeldon works with Royal Ballet dancers on Alice's Adventures in Wonderland.
Thanks to his innovative pas de deux, skillful use of space and lush musicality, Christopher Wheeldon has become one of the ballet world's most in-demand choreographers. Born in Somerset, England, Wheeldon trained at The Royal Ballet School before joining The Royal Ballet in 1991. He soon moved to NYC to dance with New York City Ballet, but eventually realized that choreography was his passion, and became NYCB's first resident choreographer in 2000. Seven years and 16 ballets later, Wheeldon founded his own company, Morphoses, for which he choreographed six more ballets. He left Morphoses in 2010, and his already busy freelance career picked up even more speed. Last spring, he choreographed the hugely popular Alice's Adventures in Wonderland for The Royal Ballet and The National Ballet of Canada. Today, you can see Wheeldon's dances performed by nearly every major ballet company in the U.S.  —Amy Smith
Dear Younger Self,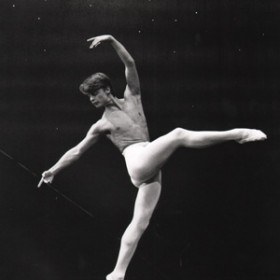 Just a few words of wisdom, now that I have grown up a bit and have some ballets under my belt. First of all, if a great choreographer like Sir Kenneth MacMillan gives you advice, listen. Remember when Sir Kenneth said to practice your craft and take every opportunity you can get? Do it! Oh, and he said not to worry if the ballets aren't all good. He was right—they won't be—but that's OK, because every new ballet, good or bad, holds the key to the next idea, the next good one. It may take three, four or five trips down
the road, but don't give up. You'll find it!
Watch other choreographers—how they work, how they translate music into dance—and, as you're a dancer yourself, see the ballets you dance from the inside out. Feel the music. This will be the key to your choreography as
you develop.
Finally, be good to your dancers. Allow them the freedom to create with you. Sometimes they're wrong, but when they're right it can be magical. Choreography is about collaboration, and dancers are much more than bodies there to be created on. Draw out their personalities in the movement.
Older But Only Marginally Wiser,
Christopher Wheeldon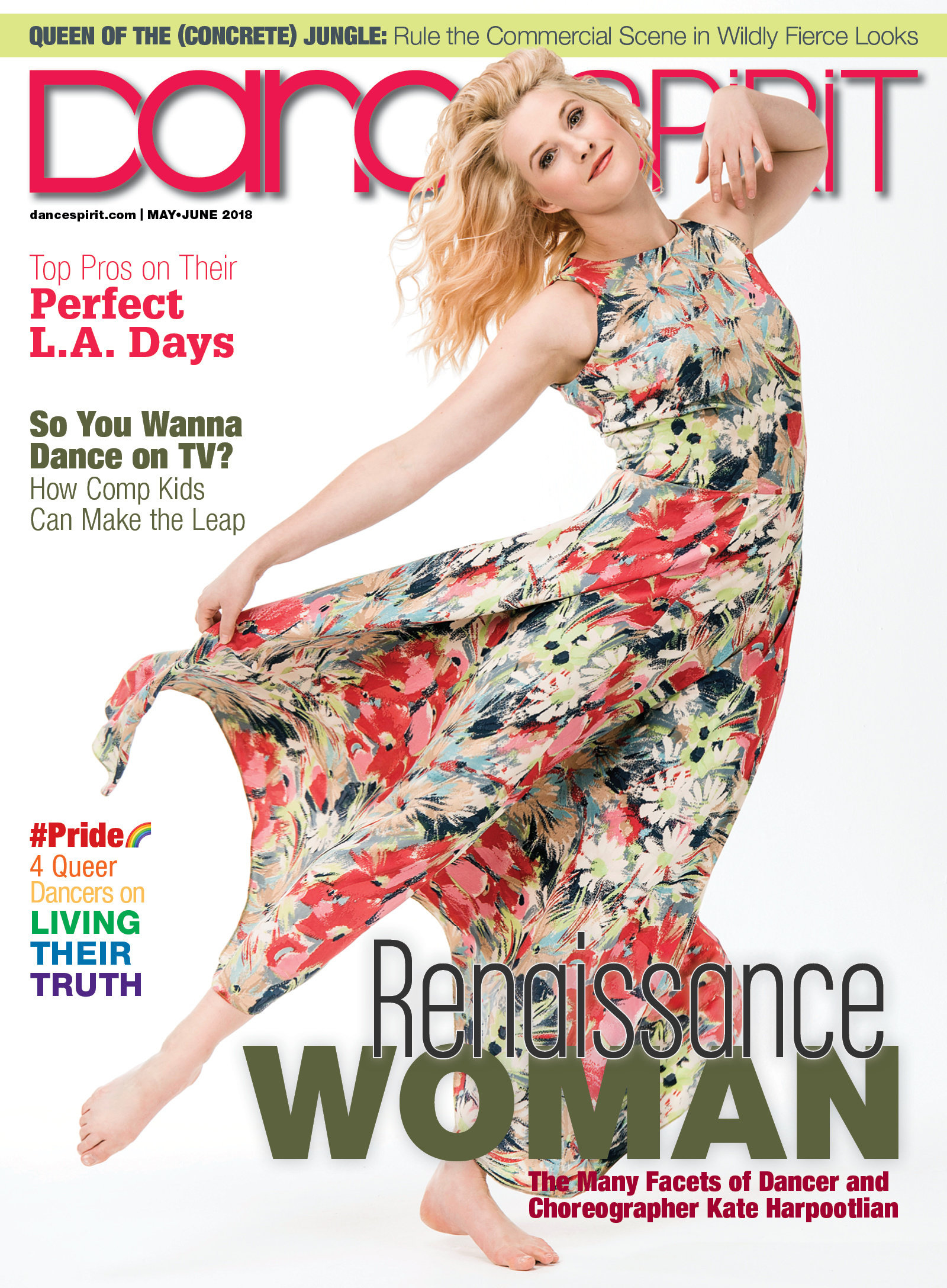 Get Dance Spirit in your inbox