For all those that celebrate, we hope you had a fabulous holiday! Today, some of you may already be headed straight back to Nutcracker madness (we got you), but others might actually have a few days off (woo!). Now that the festivities are over and the excitement is dying down, there's a seemingly-endless (and dance class-less) winter break stretched out ahead of you. Cue, the inevitable #breakboredom.
(We feel you, Emma. SAME.)
But, don't worry! Dance Spirit is here to keep you occupied (and productive) with our list of dancer-approved activities. From endless inspiration from your fave dance celebs to the best ways to reset your body, you'll head back to the studio in 2017 feeling refreshed and motivated.
1. Let yourself relax!
Seriously, dancers work SUPER hard all year—you deserve to lounge around. It's perfectly acceptable to binge-watch dance video after dance video like this. This. And THIS. Make sure to let any nagging sore muscles or injuries get fully rested so they can heal. Try out these restorative yoga and meditation exercises to reset your body or pamper your tired, overworked feet with this simple soak.
2. Do some winter cleaning.
Break is the perfect time to finally clean out, organize and restock your dance bag with all the essentials. Not only does it get a little (A LOT) smelly, but you're probably also lugging around tons of stuff you don't even need. And don't forget your make-up bag! Did you know mascara expires after only 6 weeks? Once you rid yourself of all your old products, check out the ones these pros swear by for their stage-perfect looks.
3. Try out new recipes.
Get a jump on your New Year nutrition plan by discovering a few new, delicious recipes. Experiment with these yummy smoothie combos to find your fave go-to or learn how to bake these healthy homemade energy bars. By the time 2017 rolls around you'll be a pro at making healthy, on-the-go treats to eat before class or rehearsal.
4. Get inspired.
It's super important to let your body rest over break, but it's also important to let your mind rest, too. Let go of any criticism you took too personally last year and relinquish yourself from the pressure to be perfect—we can't grow as artists if our minds are crowded with negativity. Then, take a scroll through our Letter to My Teenage Self archives. It's a magical place where all of our favorite dance celebs (Teddy Forance! Stella Abrera! Michelle Dorrance!) open up and share their best advice, insight and wisdom. You'll hit the studio fully motivated to become the best that you can be.
5. Learn something new.
Did you know that flamenco dancers are known for having insane musicality? Or that belly dance can inspire self confidence and celebrates femininity? Take a trip around the dance world and read our fascinating stories about everything from Irish to West African dance. Or learn about what contemporary dance looks like in other countries (hint: it looks pretty dang awesome).
6. Refine your 2017 #goals.
Feeling newly rested and motivated? Then it's a great time to reevaluate where you're at—and where you want to be next year. Picture what your perfect 2017 dance year looks like, and write down specific ways you can accomplish it. Think about the things you want to improve on, or the gigs you want to book. Planning on making the move to NYC? Read about what these NYC newbies wished someone had told them first. Wanting to take class in LA? Learn all the cool dancer hot spots in our L.A. guide. Or maybe you're just hoping to make the jump from convention attendee to assistant. Whatever your 2017 goals are, we've been there—and have all the tips and tricks that'll help you succeed.
Happy break dancers!
You guys, dancing is hard. Why am I stating the obvious? Every once in a while, it's important to give yourself a good ol' pat on the back. You're overcoming the hard parts—the sacrifices, the discipline, the pressure—and working towards your dreams.
Whether you feel like you've been in a bit of a motivation slump lately, or you just need an extra boost to get over hump day, we've got just the thing. Two talented teens from Vocational Ballet College, NSW, in Wales just released an introductory video for their blog, M&M: Minnie and Maddie. In the video, Minnie and Maddie discuss the sacrifices they've made to accomplish their dance dreams. More importantly, they talk about what dancing gives back to them. It's pretty inspiring to hear them describe the communicative power of dance—the idea that dancing can serve as a kind of therapy as you go through the inevitable challenges of growing up. (P.S. These BFFLs remind us of another adorable dancing duo, Broadway besties Beth Johnson Nicely and Amanda Kloots-Larsen.)
And the fact that their discussion serves as a voice-over to delightfully artsy dance shots—pointe shoes abound!—certainly ups the video's motivation factor. Check it out!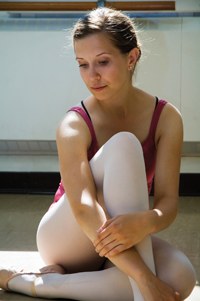 Usually, you can't wait to get to the dance studio. Classes and rehearsals are the highlight of each week. But today, you just don't feel like dancing. You'd rather go to the beach. Or be with your boyfriend. Or watch TV. Or take a nap. Is something wrong with you? Should you feel guilty about your lack of dance devotion?
Of course not! It's completely normal to have days when you feel unmotivated, even toward activities you normally love. But should you push through the "blah" and go to class, or should you give yourself a day off? DS chatted with a handful of experts to get the lowdown.
Find the "Why"
Are you overwhelmed with homework? Are you bummed because your competition team didn't place last weekend? Are your non-dance friends hanging out without you? There are dozens of reasons you might not feel like going to dance class. Try to figure out what's bothering you. Once you know the root issue, you can take steps to fix the problem—for instance, planning friend time that doesn't conflict with dance.
Be honest with yourself about both the situation and how deep your reluctance runs. "Sometimes dance is a good distraction when something's going on. Other times, you need to do other things to take care of yourself," says Dr. Nadine Kaslow, a psychologist who works with dancers. "If the feeling of not wanting to go is mild, it's probably worth pushing through and dancing. But if the feeling is significant, it's OK to say you need a day off."
Pace Yourself
If you're struggling with motivation, think about how today's class or rehearsal fits into your long-term plans. "Ask yourself, 'Do I want to be in the next show? Do I want to be a dancer?,' " Kaslow says. If the answer is "yes," go to the studio. Not every dance day will be super-inspired—but by simply getting to the barre, you're progressing.
And don't just think long-term about your goals for next month or next year—think short-term about how you'll feel by the end of class. Dancing can help dispel a rotten mood or calm a frazzled mind. "Walking into the classroom can be so refreshing," says dance instructor Denise Wall of Denise Wall's Dance Energy. "Whatever's got you down, you can leave it in the hallway. The dance studio cleans your soul."
If you're someone who gets overwhelmed by everything you have to do, use dance as a way to focus. "Once you hear the music and start dancing, try to be in the 'now,' " advises New York City Ballet soloist Rebecca Krohn. "Think about what you have to do in that second, and then move on. Take it hour by hour. Don't get ahead of yourself."
Plan a Reward
Sometimes giving yourself a "mental health day" isn't an option—you may have a mandatory rehearsal or have used up your allowed absences. That's where a personal reward system can come in. "It really helps to say, 'I've got to do this, but here's what I can do for myself later,' " Kaslow says. "That could be time with a friend, a favorite thing to eat or shopping after dance class."
You can also think of performing as your reward for all the hard work you've done in the studio. "Performing is the reason most of us dance," Krohn says. "That's the ultimate moment, when you're out there doing what you love, and it's a great reward for working so hard."
Be Kind to Yourself
Don't beat yourself up for wanting the occasional free day. Dance training is tough, especially if you're also juggling school, family, friends and other activities. If you're not feeling motivated to dance, turn to your peers for support. Your friends can remind you why you love dance and help you get through a low time. Kaslow notes that sometimes just telling a friend "I'm not in the mood to be here today" can help you feel better.
If you're unmotivated more often than not, especially if you don't want to perform or compete, tell your teacher. "If you feel sidetracked or discouraged, or if you've lost your passion for dance, your teacher can help you evaluate what's going on," Wall says. "Maybe you're under a lot of pressure from your parents. Maybe you're worried about making mistakes. Maybe you've got too much on your plate." Your teacher can advise you on a course of action—and if your love of dance is fading, that course of action might involve taking some time off to regroup.
But if you're just suffering from the occasional "I don't want to dance" day, congratulations: You're human. "The best dancers in the world have days when they aren't feeling great," Krohn says. "Cut yourself some slack and know that tomorrow—or even the end of today—will be better. Don't let it get you down for too long."
Signs You Need a Break
There's a big difference between an off day and actual burnout. According to psychologist Dr. Nadine Kaslow, you may need to consider a break from dance training if:
•You feel depressed or anxious every time you go to the dance studio.
•While dancing, you wish you were somewhere else.
•Dancing leaves you overly exhausted.
•You're getting injured frequently.
•You're struggling with eating disorder issues.
•You feel like you're not dancing for you, but for somebody else.
•You're questioning your love of dance.
If you're experiencing any of these issues, talk to your teacher or a trusted adult about taking a break. Stepping back for a week, a month or even a year to gain perspective doesn't mean you're a failure. "A lot of people take breaks from dance and come back," Kaslow says. "A break does not mean you're done with dance forever."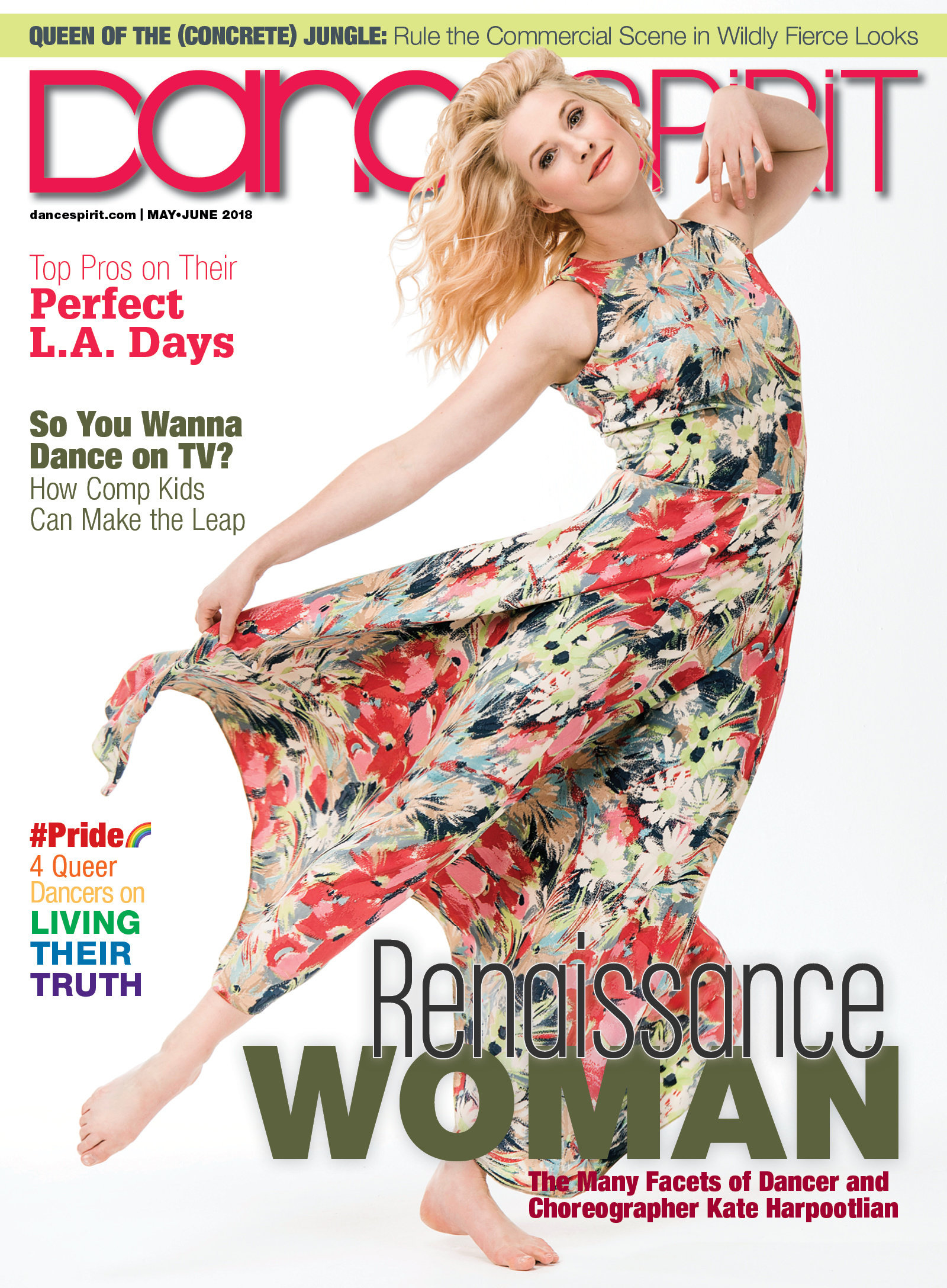 Get Dance Spirit in your inbox