You guys. A lot happened at the VMAs last night. A LOT.
We still can't feel our faces after all that a-lot-ness. So rather than trying to wax eloquent about the proceedings, we're going to run down the highlights in photo and/or GIF form. Which is really more in keeping with the MTV spirit of things anyway, amirite?
Miley Cyrus wore no fewer than 10 very Miley outfits.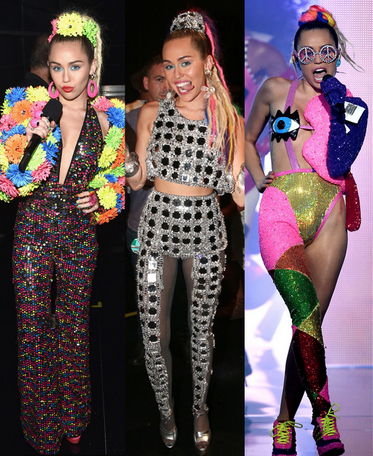 These being the three most tame. (Kevin Winter/Getty Images)
She also danced with a fabulous collection of drag queens, burlesque performers and trans activists.
Nicki Minaj brought us crazy Carnival chic...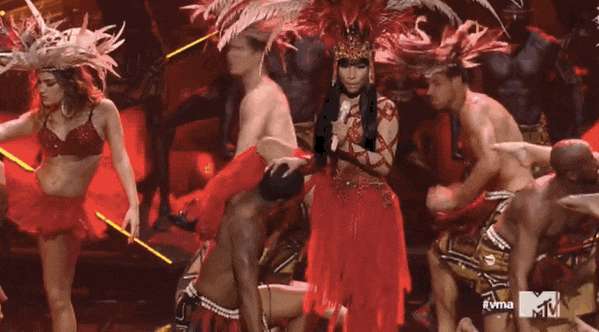 ...made up with Taylor Swift...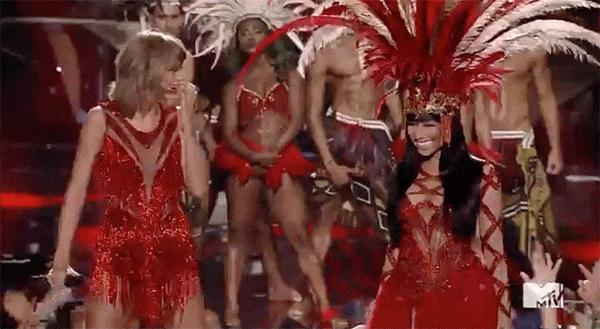 ...and beefed with Miley.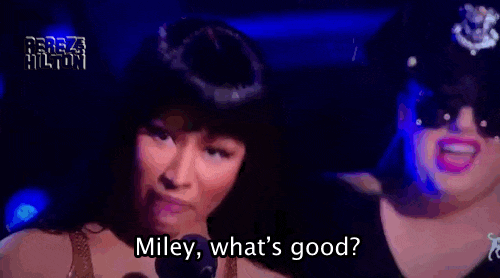 Justin Bieber showed us he's still got it...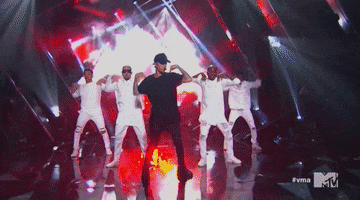 ...went flying...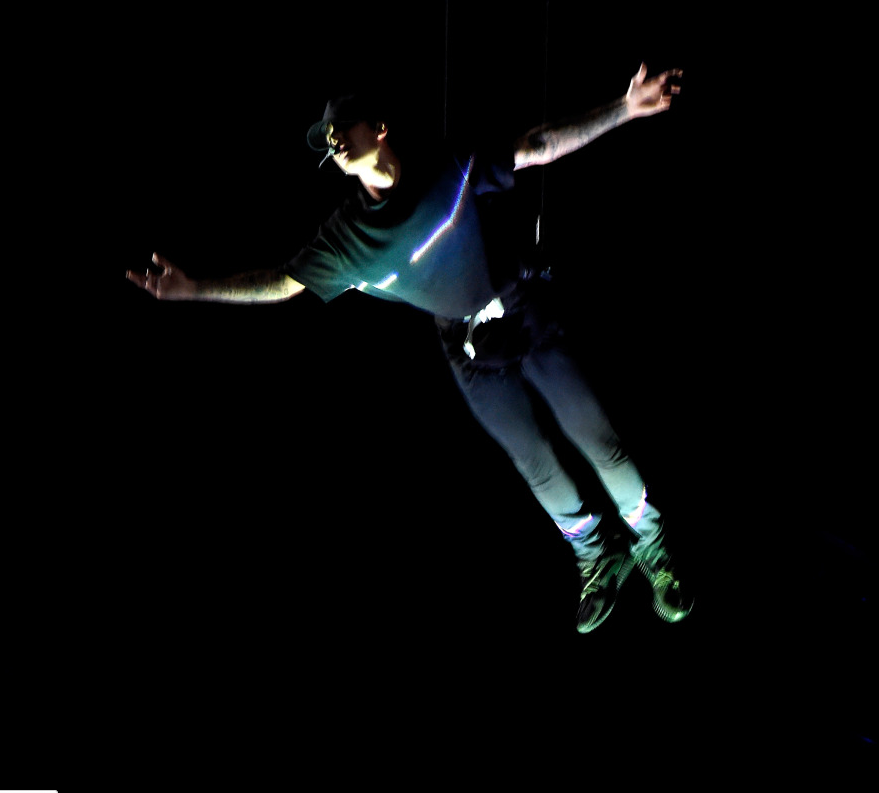 (Kevin Mazur/WireImage)
...and started crying.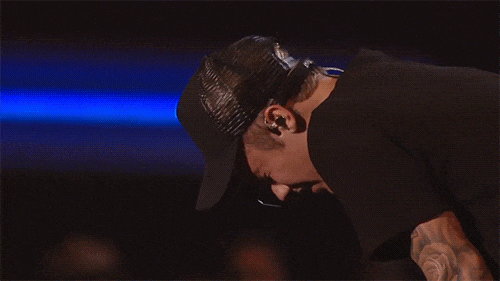 Nick Jonas partied with some Moonman-lookalike backup dancers.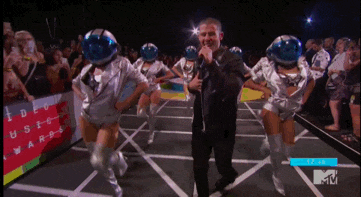 The Weeknd basically burned the place down.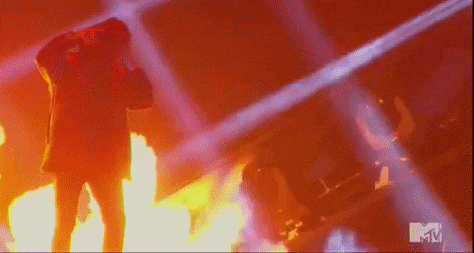 Taylor and her posse loved it.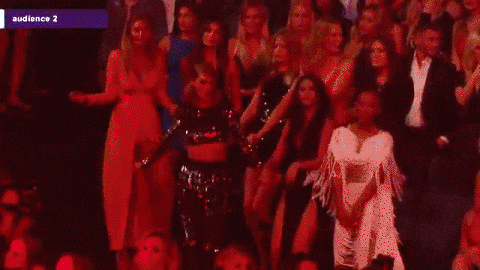 But NOBODY loved it as much as Kanye.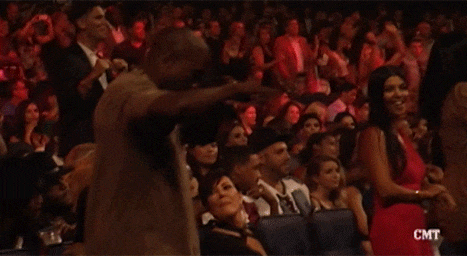 While accepting his Video Vanguard Award, Kanye also made a big announcement.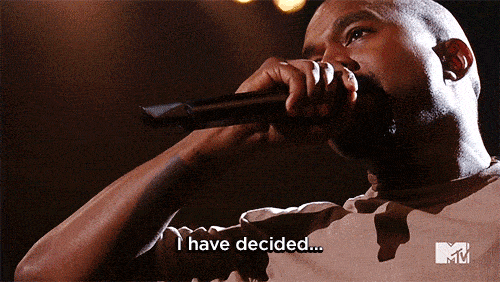 NappyTabs didn't win for Best Choreography, but they did look absolutely fabulous...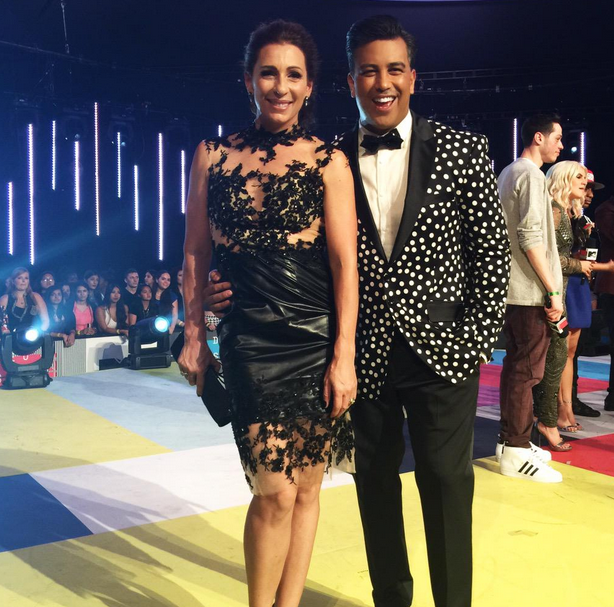 (via @Nappytabs)
...and they brought along little London, which automatically wins them everything.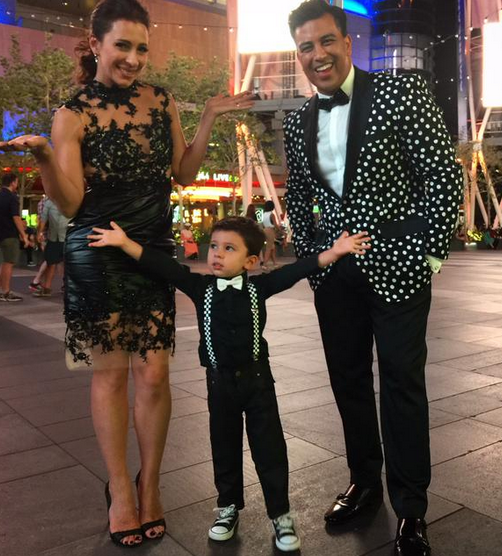 (via @Nappytabs)
Happy VMAs, friends. We're gonna go take a nap now.
Here's an exciting opportunity for dancers 18 and up!
Zodiak USA and MTV have a new competition show in the works called "Beyond Dance." They haven't released too many details yet, but they promise to be the "most intense, creative dance competition to date." Suppose we'll just have to wait and see.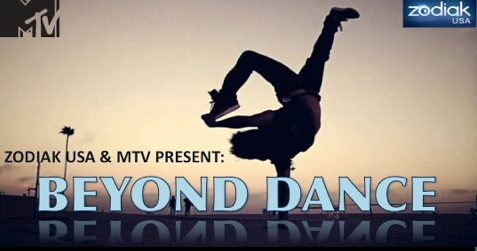 Right now, they're looking for solo dancers who are extreme, cutting edge and versatile. Any style is welcome, but it seems like they're really looking for that "wow factor."
And here's the real kicker: Dancers who make it onto the show get to be mentored by world renowned choreographers/directors/producers Rich and Tone Talauega. Their stacked resume includes Step Up 3D, Battle of the Year: The Dream Team, Bring It On Yet Again, Save the Last Dance...Michael Jackson, Chris Brown, Madonna, Miley Cyrus, Backstreet Boys, Jennifer Lopez, Pink...Emmy nominations, MTV award nominations, commercials...
Just watch this video reel and you'll get the idea. I promise.
To apply, send a short video clip(s) of your best moves to beyonddancecasting@gmail.com, along with your name, age, city, email and phone number. Or you can apply by filling out the form at beyonddancecasting.com.
Best of luck to all who apply!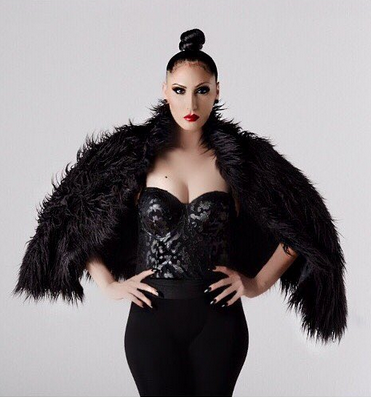 Via @1triciamiranda
We don't usually turn to ESPN.com for dance coverage, but we have to give them snaps for their fantastic new profile of the untouchable Tricia Miranda. You're obsessed with her, we're obsessed with her, and now a bunch of sports fans who might otherwise never have known her name are obsessed with her. Basically, she's one step closer to world domination. (It's only a matter of time.)
You already know some of the story told in the ESPN profile—Miranda's career as a dancer, her work with industry heavy-hitters, the viral success of her can't-look-away class videos—but the piece also includes many other choice nuggets. Did you know that Miranda decided to transition from dancing to choreographing full-time after an especially trying experience filming Britney Spears' "Circus" video? "My knees were bleeding from doing ground work in the gravel, and I was just starting to feel over it," Miranda told ESPN. "It's not fair to take a spot from a hungry dancer who deserves to be there just to get a check. I'm not that person, that's not for me." We also learn that Missy Elliot actually got on the phone herself to ask Miranda to choreograph that epic Super Bowl performance: "Missy called me personally and was like, 'Listen ... I need four kids in my show and I don't trust nobody else to work with children but you'," Miranda said. NBD.
Most intriguing of all is the info we get about Miranda's upcoming MTV series, "Going Off," which is set to premiere in January. Apparently each episode will feature Miranda leading a class full of dance-world A-listers—and booking one of them for a job at the end of the session. "A bootcamp for industry dancers is kind of what it looks like," she told ESPN. Color us verrrrrry intrigued.
Read the whole profile here—and then take a little #TBT walk down memory lane with these classic Tricia Miranda vids. (Heads-up: Some of them include dirty lyrics. Proceed with school/studio-appropriate caution.)
Season 8 of MTV's "America's Best Dance Crew" is finally (almost) here, premiering on Wednesday, July 29 at 11:00 PM. We hyped it up earlier this year, and now we've got the deets: the season will feature six "Video Music Award"-themed episodes. This new twist on our old favorite means that each week the all-star crews will focus on choreographing routines inspired by MTV's "VMAs"--think award-show dance routines, super catchy songs and lots and lots of wow-factor.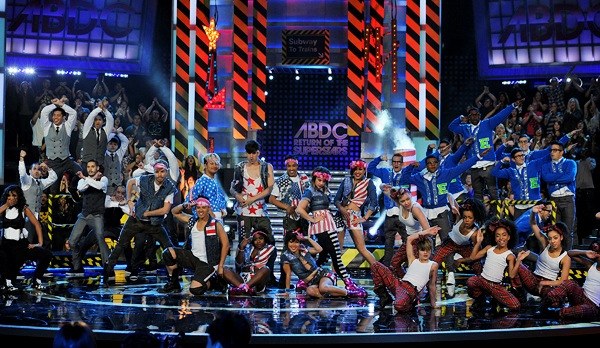 #throwback to the Season 7 finale (photo via MTV)
Five previous champions are returning: Super Cr3W (Season 2), Quest Crew (Season 3), We Are Heroes (Season 4), I.aM.mE (Season 6) and Elektrolytes (Season 7). And more exciting is that the new crew, Kinjaz, is made up of members from sSeason 1 champs Jabbawockeez and Season 1 fan-faves Kaba Modern). And more awesome is the list of judges: hip-hop superstar T-Pain, recording artist Teyana Taylor and TV/Broadway star Frankie Grande.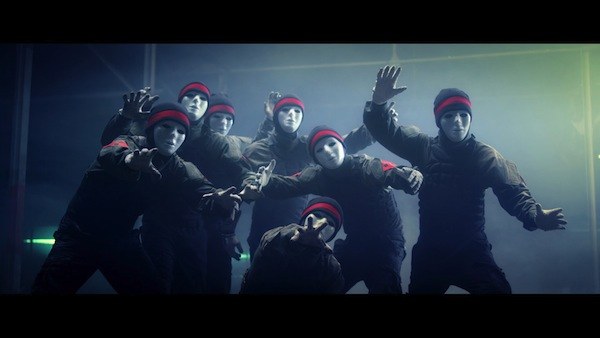 Members of the Jabbawockeez reminding us why we fell in love with ABDC from day one (photo via Jabbawockeez YouTube)
Clearly it's going to be an insane season with some mind-blowing dancing, and the whole "Road to the VMAs" theme will definitely add some drama to the mix. Which crew are you calling an early favorite? Tell us in the comments section below!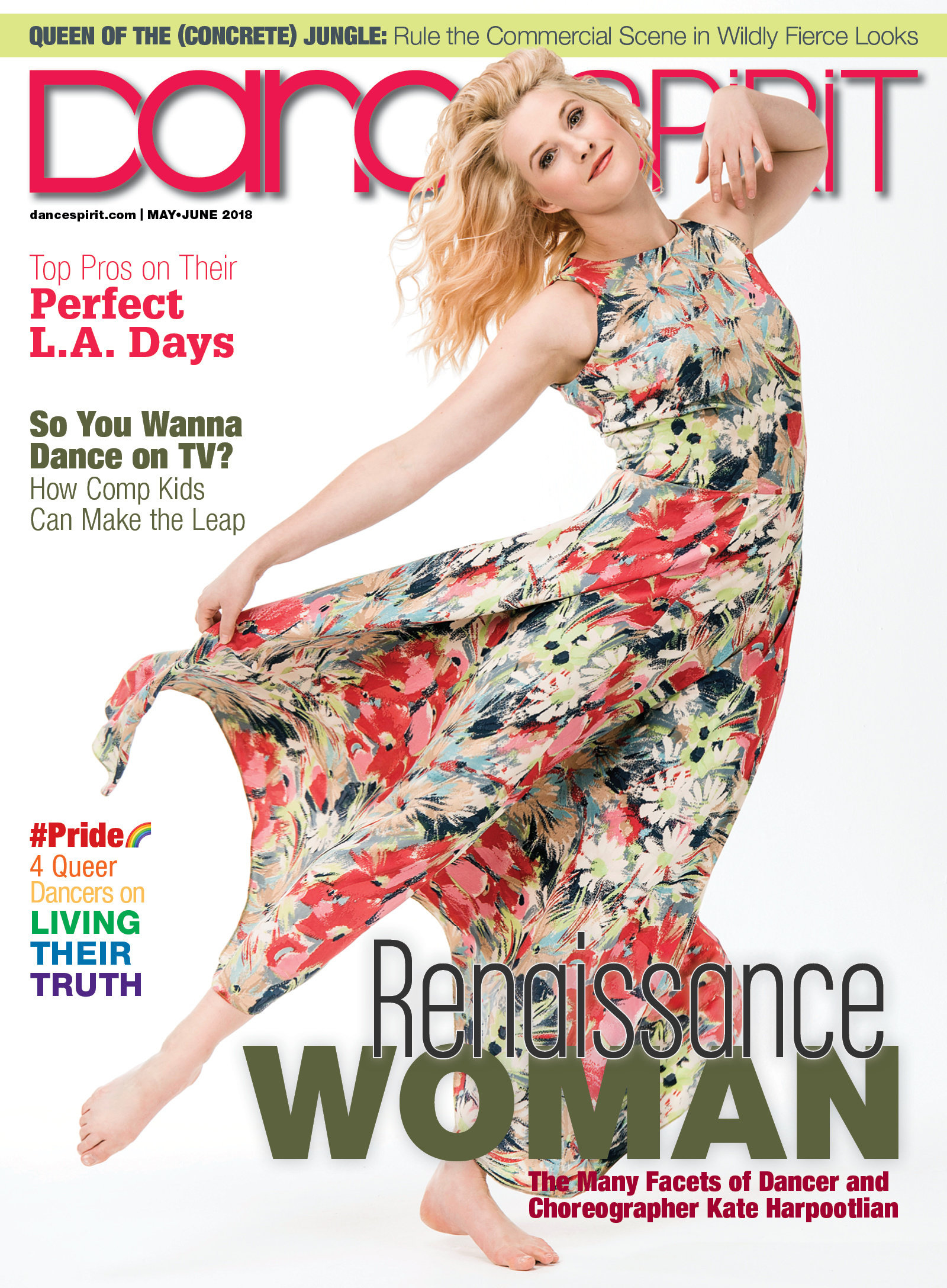 Get Dance Spirit in your inbox