Why, Ciara, why? That's the question we've been asking ever since we saw the R&B star's latest video, "I Bet," in which she straps on a pair of pointe shoes.
You may be thinking, "OK, it can't be that bad...right?" Well, let's just say #SickleCity Ballet Company has found its newest principal: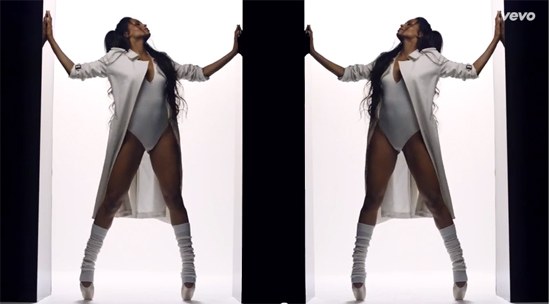 She's lucky her ankles survived the making of this video.
Look, we're huge fans of ballet—and dance in general—in mainstream music videos. We seriously flipped when Shaping Sound backed up Carrie Underwood, and when Florence + The Machine's "Spectrum" featured dancers from California's Southland Ballet Academy/Festival Ballet Theatre; we were all about TSwift's witty Swan Lake parody and Kanye West's "Runaway" video. But Ciara's attempt at pointework is another story.
Now, Ciara does deserve a lot of credit. She looks pretty fantastic (barefoot) in that white leo and matching legwarmers—amazing enough to rival Queen Bey herself. Example A: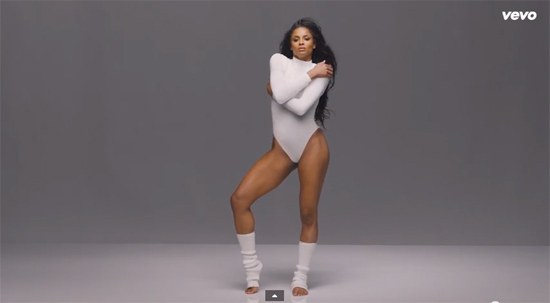 Everyone needs a white turtleneck bodysuit #fierce.
And the video's moments of pure hairography genius are stunning. Example B: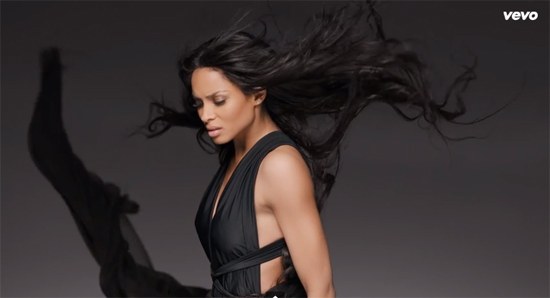 #windpower
But then an image like Example C flashes across the screen, and all that was right in the world is forgotten: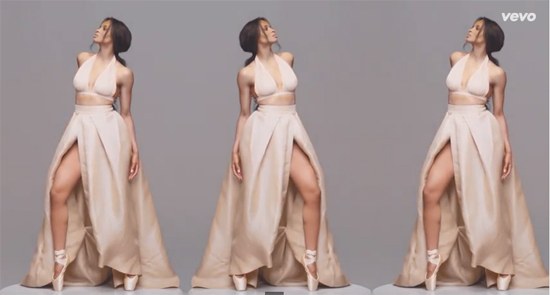 Wait for it...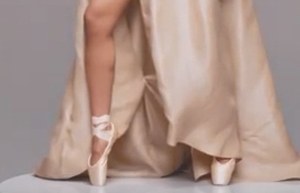 ...some things you can't unsee.
Unless you're a trained ballet dancer, and you know for a fact you won't injure yourself (or your viewers' eyes), just leave the pointe shoes out of it. That's our PSA and we're sticking to it.
What do you think about Ciara's video? Are you having Free People flashbacks? Or do you think we're overreacting? Take a look at "I Bet" below, and let us know your thoughts in the comments.
Have you seen Jess Godwin's "Fool Me Once" video starring "Dance Moms" cutie Chloe Lukasiak? It's been making waves on the interwebs since it dropped last week. Godwin's soulful piano ballad pairs perfectly with Chloe's lyrical movement—which was smartly choreographed by Dance Spirit fave Kyle Hanagami. It's the perfect video for a quiet Saturday afternoon:
"Dance Moms" super-fans may remember Goodwin's song from the show: Maddie and Kendall both performed a solo to "Fool Me Once" on Season 4, but Chloe wasn't given the chance (#dramz). Now it's Chloe's time to shine—and shine she does!
You've got to admit it though: While the finished product is stunning, there's something even more fulfilling about watching Chloe's rehearsals with Hanagami. Get all the behind-the-scenes action in Chloe's video below. You won't regret it!
Ever since Carrie Underwood played Maria Von Trapp in NBC's "The Sound of Music Live!," the country singer has had a special place in our hearts. But last night, when she revealed her new video for "Something in the Water" on Twitter, we fell even deeper in love. Why? Because it features none other than our favorite favorites: the gorgeous dancers of Shaping Sound.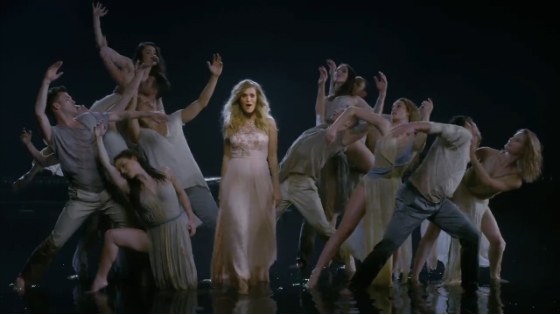 Is that my heart singing—or yours?
Just wait 'til you see these dancers ankle deep in water. Their splish-splashy moves were created by Travis Wall, and they pair perfectly with Carrie's soulful voice. And when you think it can't get any better, minute 2:50 hits: The backup choir starts in with undertones of "Amazing Grace" and Shaping Sound busts out a huge, sweeping finale in unison. Chills. Just chills.
Take a look below (and be sure to enlarge it—Twitter isn't big enough to capture all its gloriousness!):
Here is the new music video for #SomethingInTheWater! #CmaAwards! https://t.co/zzeIeAcX2Q

— Carrie Underwood (@carrieunderwood) November 6, 2014
Ballet has had its moments in rock and pop music videos, but it's not something that has been consistently successful—anyone remember Rihanna's ill-fated attempt to look good in pointe shoes? Let's face it: When music videos utilize ballet they're usually trying to appear more artsy, and in the process they can lose sight of their original point.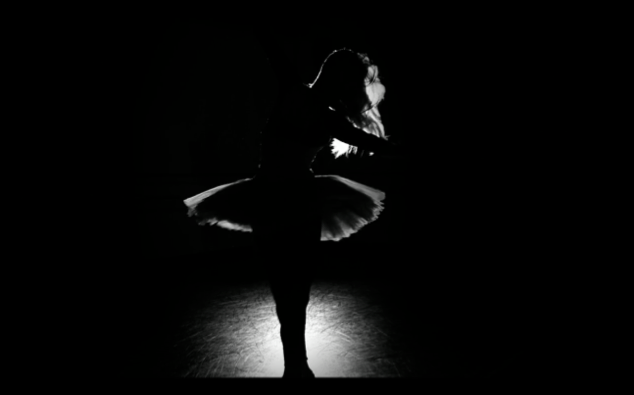 Still from "Time vs. Money"
Fortunately, Boston-based indie band The Bynars' new music video "Time vs. Money" proves that you can combine pop music and ballet without seeming contrived. In the video, Festival Ballet Providence dancers Kirsten Evans and Alex Lantz perform a whirling, quirky duet, choreographed by Viktor Plotnikov. The video was conceived and directed by Shaun Clarke, and is pitch-perfect: moody without being melodramatic and mysterious without obscuring the dancers' bodies. I especially love the sections where the dancers are completely silhouetted—their solid technique shines.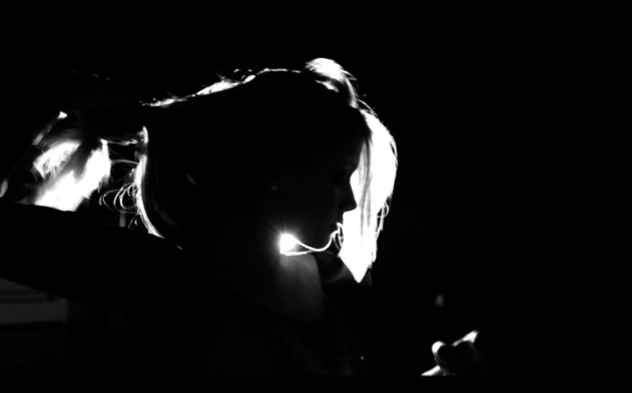 Still from "Time vs. Money"
The video reminds me of what might happen if you were magically transported to a dance party immediately after performing on stage—your adrenaline is still really high, you're exhausted, but you just can't stop, won't stop. Check it out below!
Last night, the ghost, err, hologram of Michael Jackson appeared in Las Vegas, in a very dancey performance at the Billboard Music Awards. The computer-generated King of Pop sang "Slave to the Rhythm," from XSCAPE, and while he did moonwalk during the dance break, I think it may be safe to say that holograms don't have anything on real life movers. Yet.
While I'm all for this video with MJ throwbacks galore (in fact, I can't stop watching), it's going to take some more convincing—and more real life dancers—for me to get into something like this. (Although, I have to admit, the potential is pretty awesome.) Take a look below, and let me know what you think:
Jun. 01, 2012 12:41PM EST
Dance and music videos—they've always gone together, from the zombie routine in Michael Jackson's "Thriller" to the Fosse-inflected choreo for Beyoncé's "Single Ladies (Put A Ring On It)." And of course they have. Who wouldn't want to complement a great, catchy song with equally memorable dancing?
A couple of recent music videos have put dance front and center. First, there's Florence + The Machine's video for "Spectrum," which channels Kanye West's "Runaway" video with its cast of tutu-clad ballet dancers. (They're all from California's Southland Ballet Academy/Festival Ballet Theatre.)
It's crazy and kooky and completely over the top, as Florence + The Machine tends to be. (I'm guessing Ms. Welch has watched Black Swan more than a few times.) But I do kind of love the way the dancers are incorporated into the story.
My favorite, though, is this video for Edward Sharpe and the Magnetic Zeros' "Man on Fire." "Come dance with me," ask the lyrics—and the video is all about dancers and athletes, from the National Double Dutch League to, at the end, the New York City Ballet. It's simple, low-tech, a little quirky, and a lot beautiful.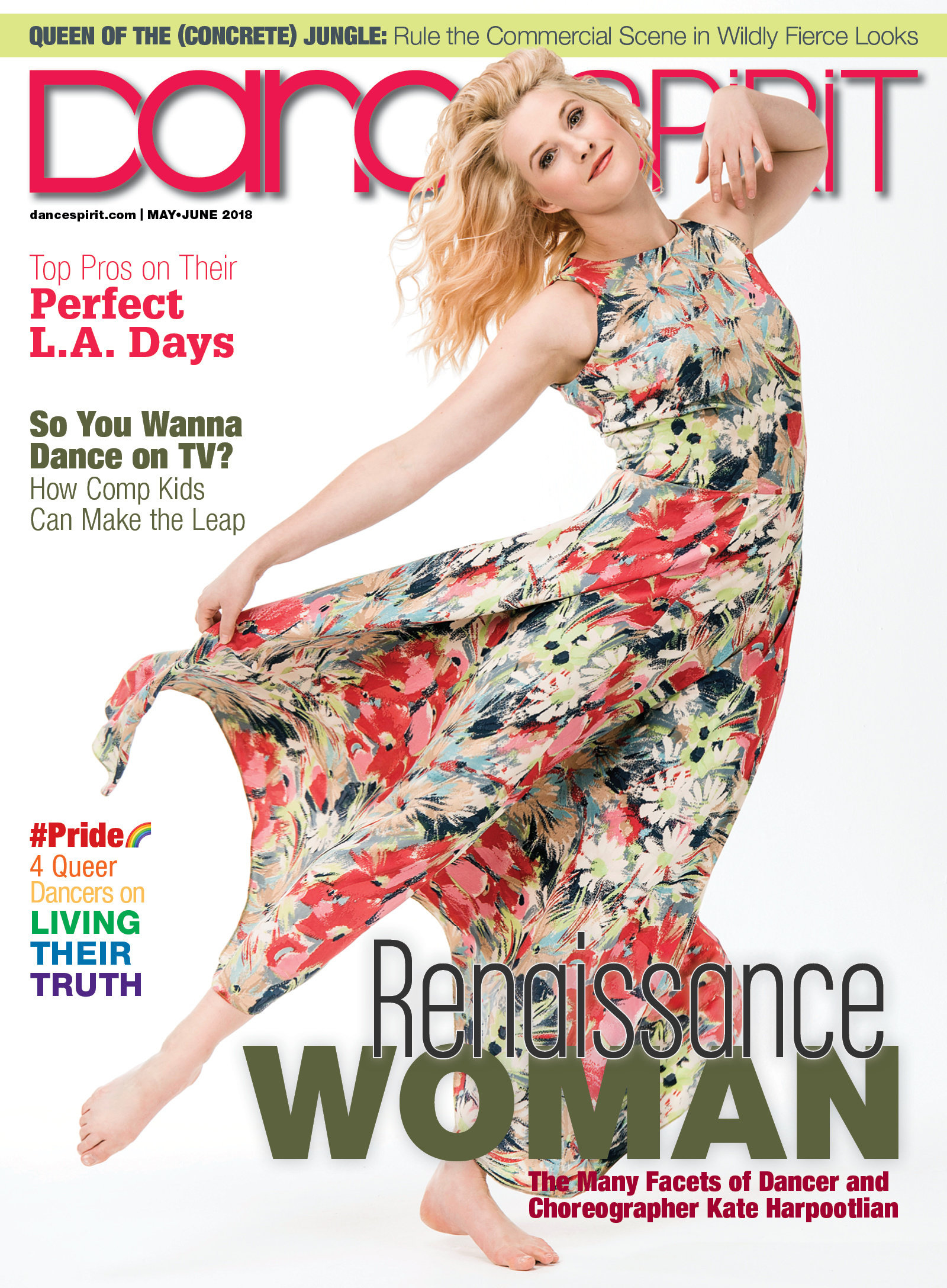 Get Dance Spirit in your inbox