Jul. 02, 2013 10:54AM EST
Who's excited for "So You Think You Can Dance" tonight?? The lovely and hilarious Christina Applegate is returning to guest judge, plus we'll find out which two dancers will be first to leave the competition. It promises, in other words, to be quite a show.
To get you even more pumped up, here's FOX's nifty time-lapse video from last week's episode. It shows the Top 20 preparing for that stellar Nappytabs opening number—getting made up, rehearsing, goofing around—and then speeds through the whole routine from a few different camera angles, so you can see some of the behind-the-scenes action. Take a look!
Hip Hop
Jan. 10, 2013 11:24AM EST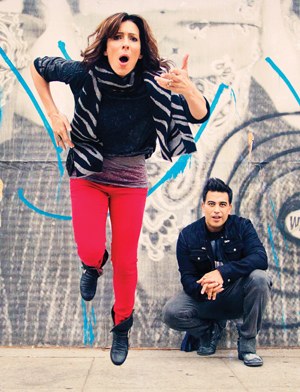 Tabitha and Napoleon D'umo may pull a goofy face from time to time—but only when appropriate! (by Jennifer Johnson)
You may have fierce hip-hop moves—but do you have the face to go with them? When it comes to hip hop, the right attitude can make or break your performance. Skilled dancers use their facial expressions to bring choreography to life, but sometimes figuring out exactly what to do with your face can be tricky. Should you glue on a goofy grin or go for a smug smirk? Can you pull off a classic "stank face"? Should you? We asked some of hip hop's hottest dancers, teachers and choreographers for their tips on how to make powerful, effective expressions part of your dancing.
"Smiling is OK! Hip hop doesn't have to be hard all the time. But whatever face you use, it needs to be confident. Weak doesn't work in hip hop." —Leslie Scott, hip-hop teacher at EDGE Performing Arts Center and Millennium Dance Complex in L.A.
"A 'stank face' is great if you're in a crew—but it often doesn't work in the commercial dance world. It can come across as mean or ugly if it's not natural. Work on achieving that kind of intensity without sticking on a stank face." —Tabitha D'umo, choreo-grapher on "So You Think You Can Dance"
"Don't think about it too much. That can make your expressions seem contrived and stiff." —Napoleon D'umo, choreographer on "SYTYCD"
"Don't look like a deer in the headlights. Another look to avoid? The one that says, "I don't want to be here!" That's one of the worst things you can do." —Bryan Tanaka, commercial dancer
"Have an intention when you dance. I'm usually really animated, but I don't think specifically about my face as much as I think about the lyrics of the song I'm dancing to." —LS
"There's a fine line between feeling it and faking it. Hip hop is about letting go and connecting your whole body to the music, face included." —TD
"Steer clear of overly sexy faces. That's not what hip hop is about. I'd rather see a teen dancer smiling because she's genuinely enjoying her performance than one who's trying to look provocative." —LS
"Remember that dance is an unspoken language. You need to tell a story with your face as well as your body. Pay attention to how other dancers use their expressions; then find what works for you." —BT
"Be authentic. I have my students stare at their faces in the mirror while I ask questions that trigger memories, like, 'How do you look when you're heartbroken?' or 'How do you look on prom night?' That way, they learn to connect their facial muscles to real emotion instead of just mimicking facial choreography." —LS
"Film yourself during rehearsal. That's the best way to really see what your face looks like while you dance. Cameras don't lie." —ND
"Your face can make or break your dancing. It's what sets the professionals apart from the rookies. I've worked with some artists who may not be the best dancers but their performance faces are amazing and fun to watch." —BT  
What's a "stank face"? Leslie Scott says: "The 'stank face' is an exaggerated frown, with the mouth turned down. So many people do nothing but that. It's not always the best way to engage an audience."
Sep. 12, 2012 12:10PM EST
I don't really know how to explain this video to you. It's one of those pieces of genius that sounds so wrong in theory, yet is so right in practice.
Here's the best I can do: It's a Harry Potter spoof that re-imagines Harry and Voldemort's big climactic battle as that awesome Alex Wong/tWitch hip hop piece from "So You Think You Can Dance" Season 7. And Cat Deeley is played by Ron Weasley. And the dancing is actually totally sick. And Nappytabs have already Tweeted about it. And it is my new favorite thing, ever.
Confused? Get out of your mind (nyuk nyuk) and just watch. You're welcome.
(And when you're done, click here to check out more videos by The Hillywood Show, the masterminds behind this amazingness!)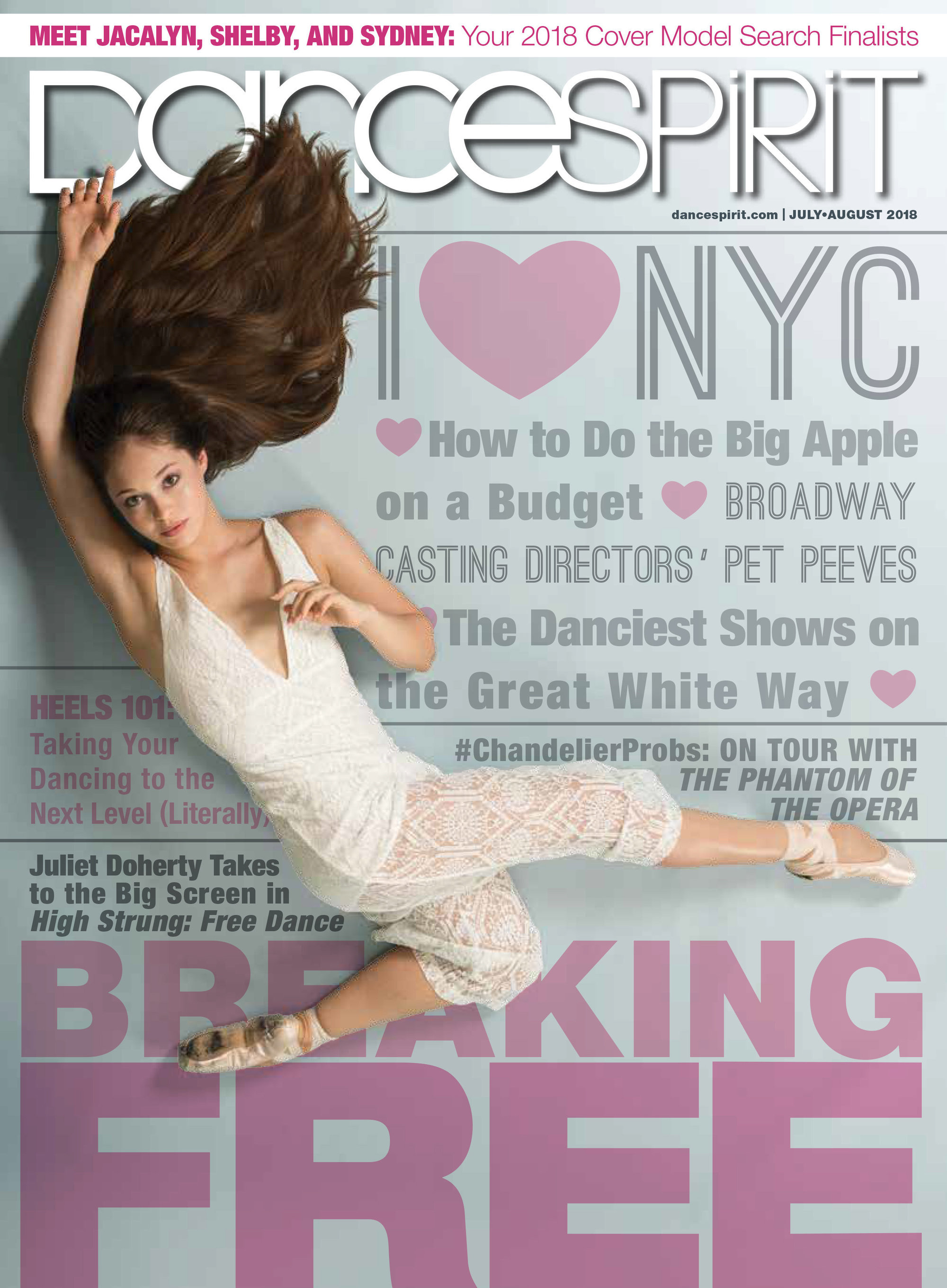 Get Dance Spirit in your inbox