There are few things ballet nerds love more than discovering that two of their favorite dancers are a real-life couple. (Gillian and Ethan! Tiler and Robbie! Johan and Alina!) Ballet relationships can seem like destiny. When acting out beautiful love stories together is part of the job description, it just feels right when that chemistry colors dancers' offstage lives, too.
Late last week, we got official confirmation of a romance rumor that's been making the rounds for a bit now: Natalia Osipova and Sergei Polunin, two of the world's most incredible ballet dancers, are an item. And they'll be dancing a fascinating contemporary program together at London's Sadler's Wells next year. Eee!!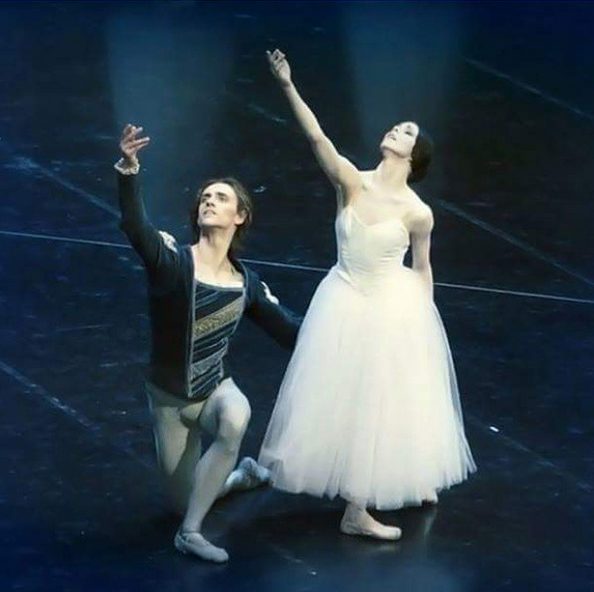 Osipova and Polunin in Giselle (via @sergeipolunin_)
Osipova (currently a principal with the Royal Ballet and a guest star with American Ballet Theatre) and Polunin (whom you know from that amazing Hozier video) are dance-world rebels. Osipova made waves when she left Russia's famous Bolshoi Ballet back in 2011; Polunin was dubbed the "bad boy of ballet" when he abruptly quit the Royal Ballet the following year. They're both sparkplugs—and sparks were flying between them when they danced Giselle in Milan earlier this year.
Never one to shy from controversy, Polunin has complained that it's been difficult for the two of them to perform classical works together since they became a couple, suggesting that ballet directors have been trying to keep them apart. But the Sadler's Wells program, while primarily a showcase for Osipova, will give the duo a chance to flex their contemporary muscles. It'll include a duet by Russell Maliphant, as well as a "dramatic theater" prequel to the famous Tennessee Williams play A Streetcar Named Desire, choreographed by Arthur Pita.
Ah, ballet romance! Here's to you, Natalia and Sergei: May your offstage chemistry lead to all kinds of onstage magic.
(By the way—Osipova's former fiancée, the equally amazing Russian star Ivan Vasiliev? Don't cry for him: He married Bolshoi ballerina Maria Vinogradova this summer.)
There are few better ways to celebrate Friday than with a gorgeous, phenomenally talented ballet dude. Which is why the new trailer for Dancer—the upcoming documentary about Sergei Polunin, "the James Dean of the ballet world"—is just what you need today.
You know Sergei Polunin. He's the one who had an insanely rapid rise to fame at The Royal Ballet, where he was named the company's youngest-ever principal in 2010. He's the one who then quit the company at 21, in a fit of what seemed like self-destruction, becoming one of ballet's bad-boy rebels. He's the one who starred in that hauntingly beautiful Hozier video that exploded the internet last year. And he's the one who is now, tentatively, returning to ballet—with the support of his new girlfriend, ballerina extraordinaire Natalia Osipova.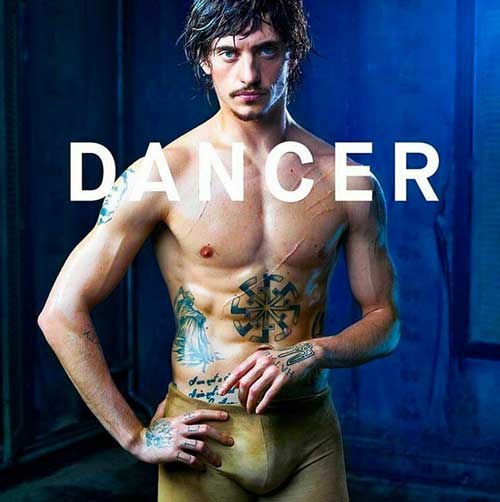 Did we mention that he's really pretty? (via @sergeipolunin_)
Polunin is a natural documentary subject; there's a already a heck of a lot of story in his life. That makes us especially eager to see Dancer, which is produced by West End Films and directed by Oscar-nominated Steven Cantor. The film is currently slated for release sometime this summer. In the meantime, please enjoy the trailer, which has sweet (and impressive) footage of Polunin as a very young dancer, as well as some fantastic footage of his more recent performances.
Happy Friday, friends:
Feb. 07, 2013 11:26AM EST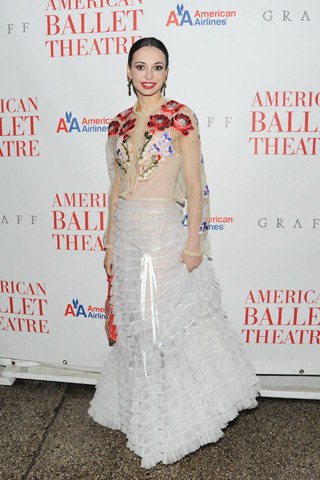 So, remember when New York City Ballet honored designer Valentino at a big gala that was attended by a gazillion movie stars, and it was awesome?
Well, American Ballet Theatre just announced the details of its Metropolitan Opera House gala this May, and it sounds like it's going to be equally glittery. Yay!
Providing the high-fashion connection is Christian Dior Couture, which is sponsoring ABT's gala. No word yet on whether or not that'll involve designing costumes for the ballets performed, but hey, at the least our favorite ballerinas will probably be decked out in some gorgeous Dior gowns at the dinner afterwards.
And what high-wattage stars will be attending? Honorary chairs Caroline Kennedy and Blaine Trump, for starters. But take a look at this honorary committee list: Kim Cattrall, Jennifer Love Hewitt, Stacy Keibler, Lea Michele, Kelly Rutherford, Zoë Saldaña, Ashlee Simpson, Aaron Sorkin, Stephanie Szostak and Uma Thurman. Straight A-list.
Finally, of course, there are the stars us nerds care about most: the company's principal dancers! And the gala cast list is enough to make your knees weak: Roberto Bolle, Herman Cornejo, Irina Dvorovenko, Marcelo Gomes, David Hallberg, Paloma Herrera, Julie Kent, Gillian Murphy, Natalia Osipova, Veronika Part, Xiomara Reyes, Polina Semionova, Hee Seo, Daniil Simkin, Cory Stearns, Ivan Vasiliev and Diana Vishneva. We haven't heard what they'll be dancing yet, but frankly even if they all just came out and stood next to each other onstage we'd be happy.
See you on the red carpet on May 13! Or, uh, no, we probably won't be walking the red carpet. But we'll definitely be stalking it. Close enough!
May. 14, 2012 12:17PM EST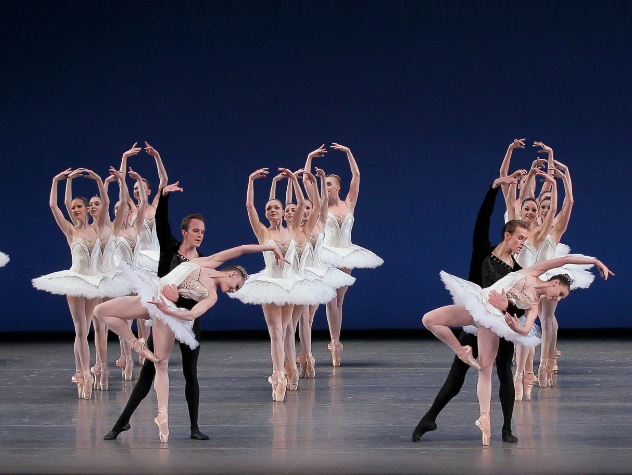 For most New Yorkers, the arrival of spring means long afternoons in Central Park, deciding to walk to the subway stop that's a few blocks farther away, eating brunch alfresco.
But for some lucky bunheads, spring means something else entirely: It's ballet gala season!
For a few glorious weeks in April and May, dance editors clutch their much-coveted single tickets and enter glamorous alternative universes: the Youth America Grand Prix gala, the New York City Ballet gala, the American Ballet Theatre gala. Yes, these glitzy events are opportunities to rub elbows with the sparkly people—ballet celebrities and celebrity celebrities both—and that's kind of fun. But they also feature a ridiculously high concentration of exciting ballet dancers onstage. How often do you get to see Ekaterina Kondaurova, Herman Cornejo, Misty Copeland, Tamara Rojo and Sergei Polunin on a single program (the YAGP gala)? How about an evening featuring nearly the entire NYCB roster, costumed by the likes of Rodarte and Gilles Mendel (last week's NYCB gala)?
Tonight is the ABT gala, and its lineup looks fantastic: nearly all the company's principals plus the likes of Polina Semionova, Diana Vishneva, Alina Cojocaru, Natalia Osipova and Ivan Vasiliev. I get a little shiver of happiness just listing all those names in the same sentence.
And though us editors don't even try to compete with the fancy people who'll make the best-dressed list, we still have a little fun with our outfits, too. After all, it's not every day that I have the opportunity to wear a floor-length pink silk skirt. Thank you, gala season!
Feb. 29, 2012 02:05PM EST
Are you guys familiar with Studio 5 at City Center? It's an excellent series of performances/talks held in one of New York City Center's rehearsal studios. Each event gives you an up-close-and-personal peek at a fantastic artist. And since the project is helmed by former NYCB principal Damian Woetzel, the dancers they bring in tend to be extra fantastic.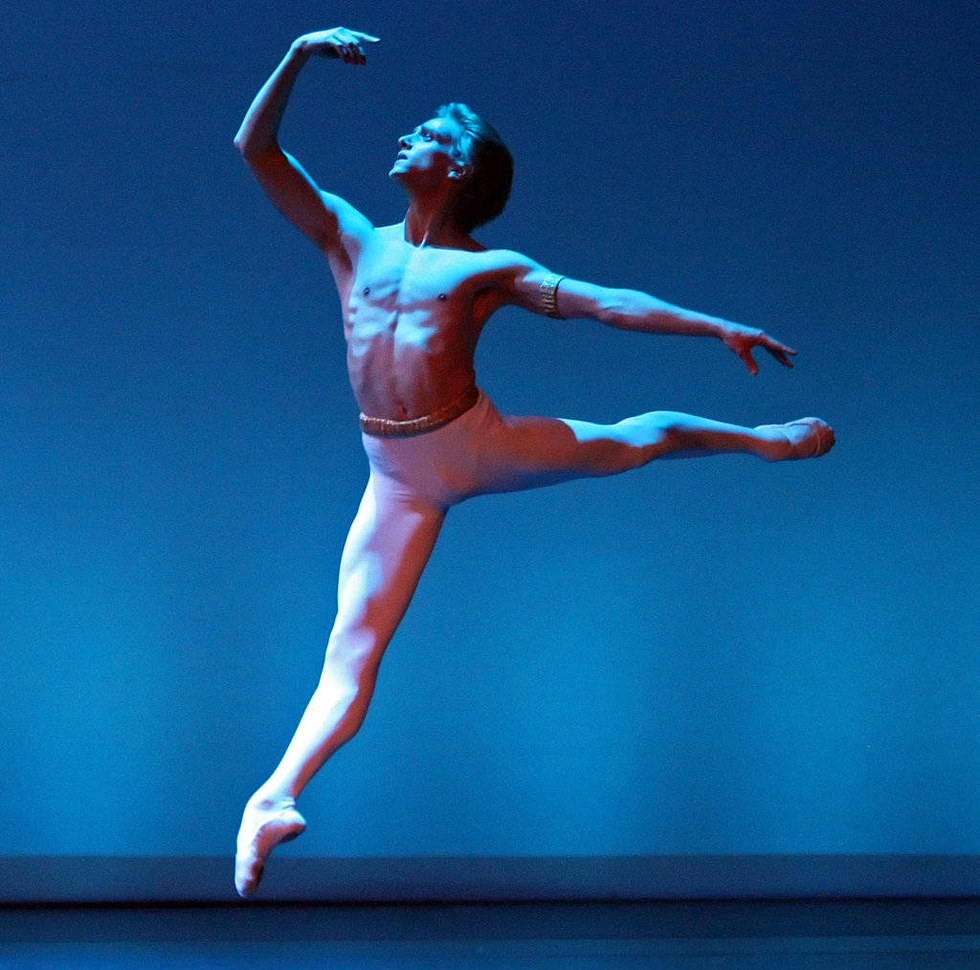 On Monday night, Woetzel's guest was ballet superstar David Hallberg. Hallberg performed excerpts from Swan Lake and works by George Balanchine—which, of course, was glorious. But he also discussed his unprecedented status as a principal at both American Ballet Theatre and Russia's Bolshoi Ballet. And boy, did he have some great stories about how that all happened. Here are five highlights.
1) Alexei Ratmansky told him to go to Russia. The day after Hallberg received the offer from the Bolshoi, he grabbed ABT resident choreographer—and former Bolshoi artistic director—Alexei Ratmansky for a coffee. Hallberg was feeling very conflicted about the whole thing, but Ratmansky wasn't. "This is historical," he told Hallberg. "You have to go. It's just too huge."
2) The other Bolshoi dancers are still feeling him out. Hallberg said that while most company members have been welcoming, there's still the occasional uncomfortable moment. "Sometimes I know that people are talking about me—they're pointing at me and gesticulating," he said. "In a sense it probably helps that I don't speak Russian..."
3) In Russia, the center barre is for principals only. During Hallberg's first company classes with the Bolshoi, he tried to stand at one of the barres that lined the walls of the room. "All the dancers around me looked incredibly uncomfortable," he said. "Eventually the teacher took me by the wrist and dragged me to the center barre, where all the other principals were standing. It's kind of crazy."
4) He's pretty bummed that Natalia Osipova left the Bolshoi. One of the things that drew Hallberg to Russia was the partnership he'd developed with then-Bolshoi principal Osipova during her guesting stints at ABT. But just weeks after he joined the Bolshoi, Osipova left it (and joined the Mikhailovsky Ballet). "I actually found that out in an interview, on-camera," he said. "This woman asked me how I felt about the fact that Osipova had left. She was Russian, so I guess I assumed something had been lost in translation." Hallberg will still be able to partner Osipova at ABT, and said that he understood that she "had to do what was right for her." But he was shell-shocked by the announcement.
5) Svetlana Zakharova is his new bestie. Hallberg partners frequently with the leggy prima, and said that she has been "incredibly sweet" to him. "She even sets up massages and chiropractor appointments for me!"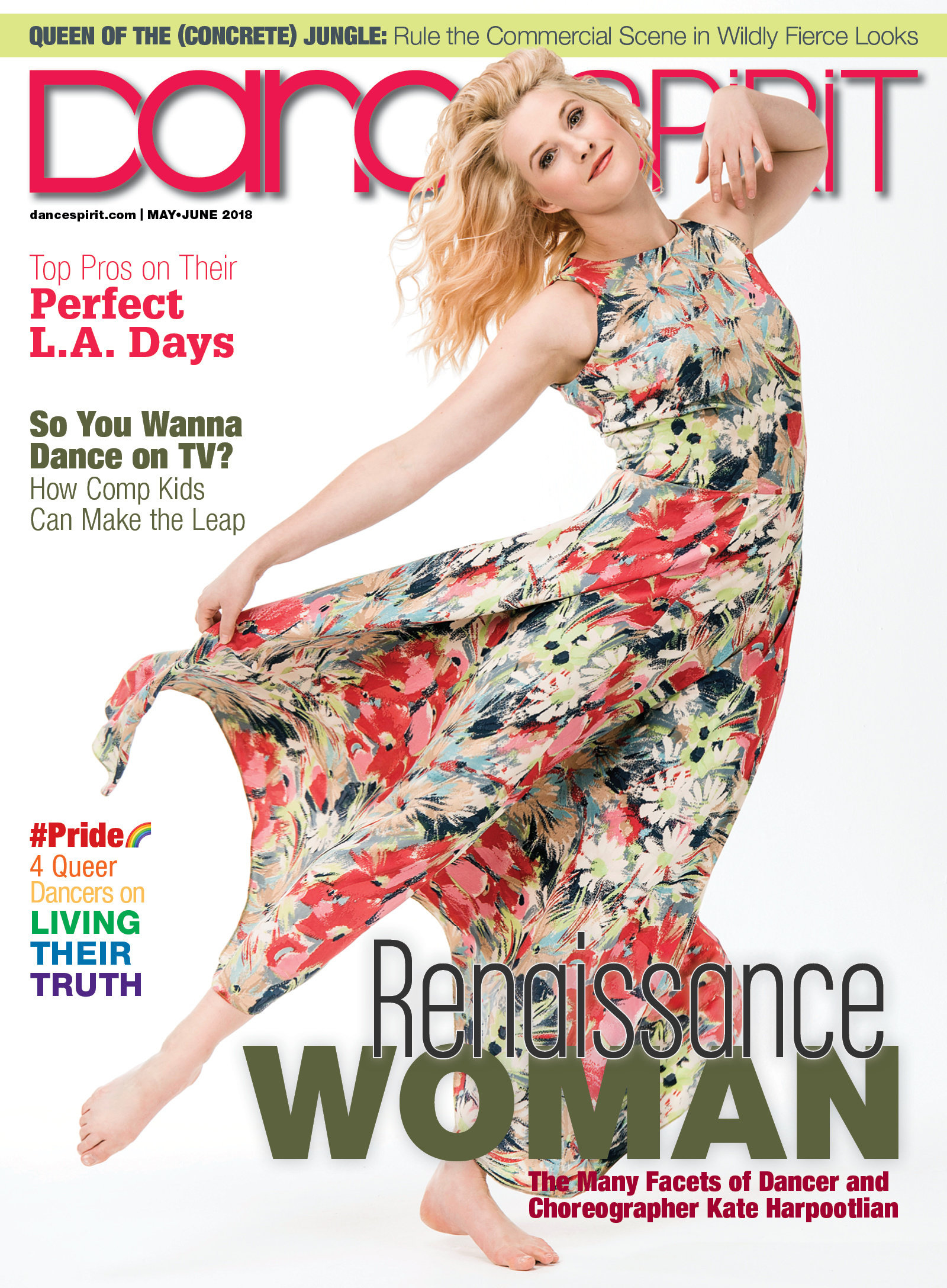 Get Dance Spirit in your inbox