America fell in love with Neil Haskell on "So You Think You Can Dance" Season 3—but the talented technician has much more than just spectacular dancing up his sleeve. "I've been acting and singing for almost as long as I've been dancing," Neil says. So it's no wonder this triple threat has gotten comfy on Broadway—in Twyla Tharp's The Times They Are A-Changin', 9 to 5, and most recently, Bring It On: The Musical. He's also been featured in several movies, returned as a "SYTYCD" All-Star for Seasons 7, 8 and 10, and danced at the 2013 Emmy Awards. Want more Neil? Read on for The Dirt. —RZ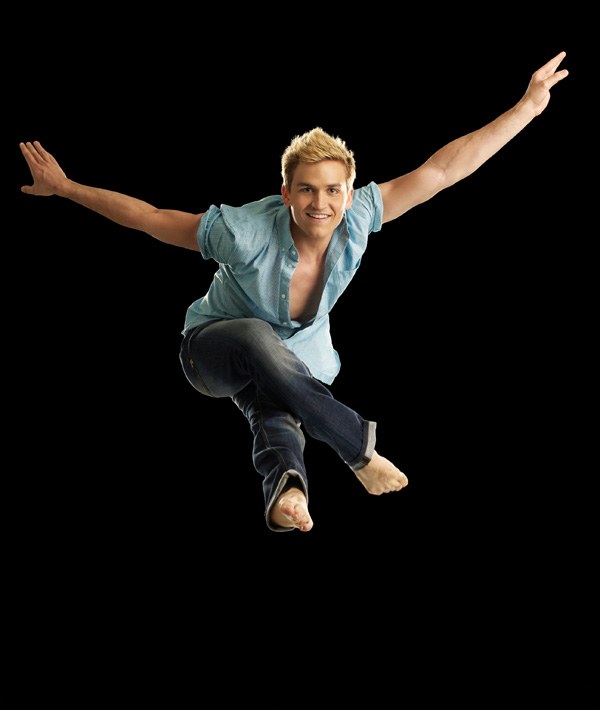 (Photo by Mathieu Young/FOX)
What did you want to be when you were a kid?
An actor, a lawyer or a professional baseball player. (I'm now an all-star shortstop in the Broadway softball league!)
What performer would you drop everything to go see?
Ben Vereen. I met him on the "SYTYCD" set this past season, and I definitely geeked out.
What's your must-see TV show?
It used to be "Breaking Bad," but now that the series has wrapped, my must-see show is "New Girl."
What's the strangest thing in your dance bag?
A headband with a mullet attached. You never know when you'll need a mullet.
What's one thing most people don't know about you?
I'm ridiculously competitive at iPhone games, and I won't stop until I have the high score. You name the game, I'll learn it and kick your butt by the end of the day. Don't even try me. Seriously.
Who is your dance crush?
I can't name just one. I've had crushes on many girls I've danced with.
What's your dream role?
Eddie in Movin' Out on Broadway.
What's been the proudest moment of your career so far?
Opening night of The Times They Are A-Changin', my first Broadway show. That was the moment I felt I'd "made it." At 19, I still had a lot of growing to do, but it was the start of a new chapter.
Oh, "So You Think You Can Dance," you always sneak up on me. How are we already down to the Top 6 dancers?! I'm not ready for it to end!
But, I am ready for tonight's show. Not only is my favorite Jesse Tyler Ferguson joining the judging panel tonight, but they've also got a stellar All-Star lineup. Check 'em out: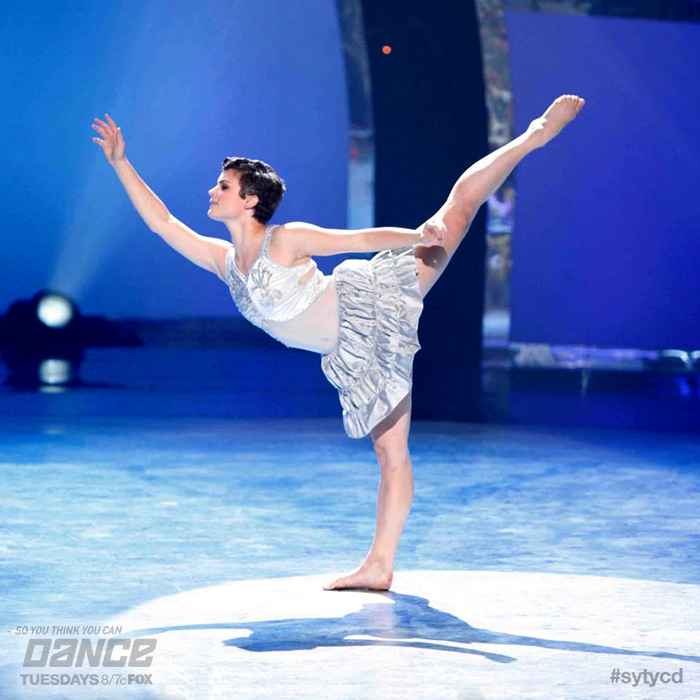 Melanie Moore, Season 8 winner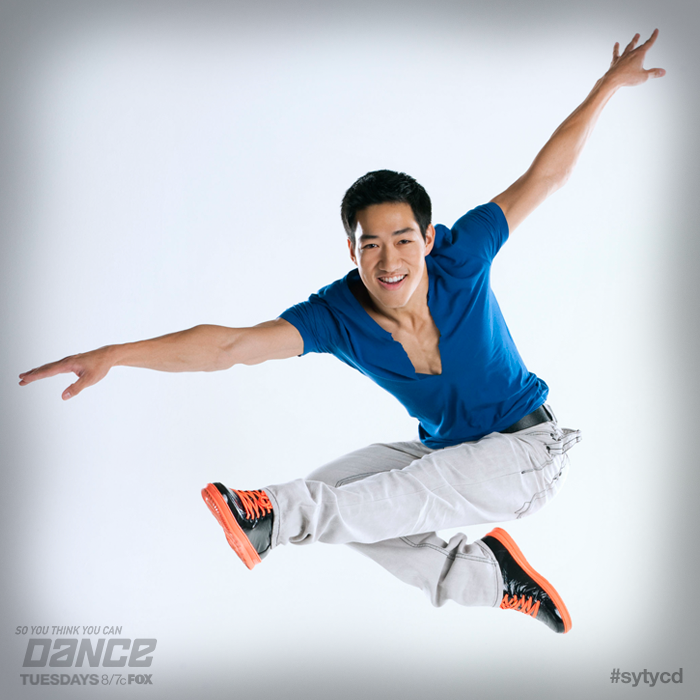 Alex Wong, Season 7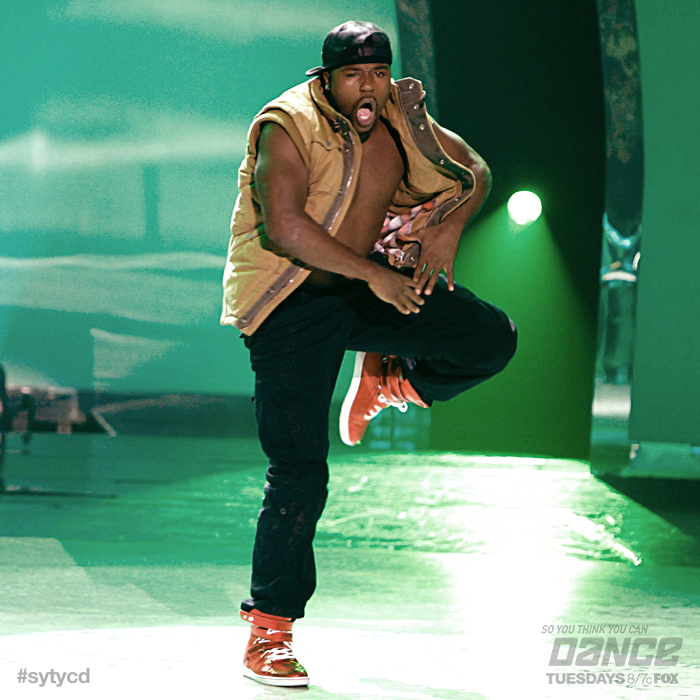 Joshua Allen, Season 4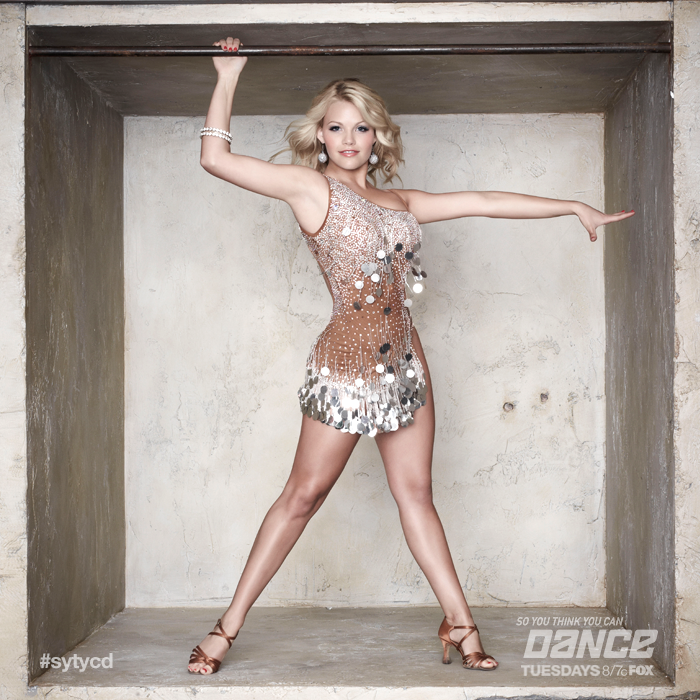 Witney Carson, Season 9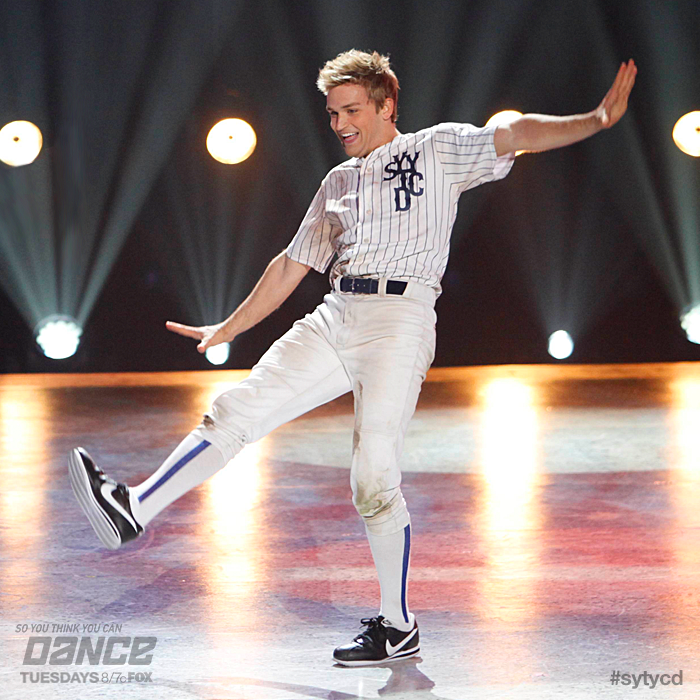 Neil Haskell, Season 3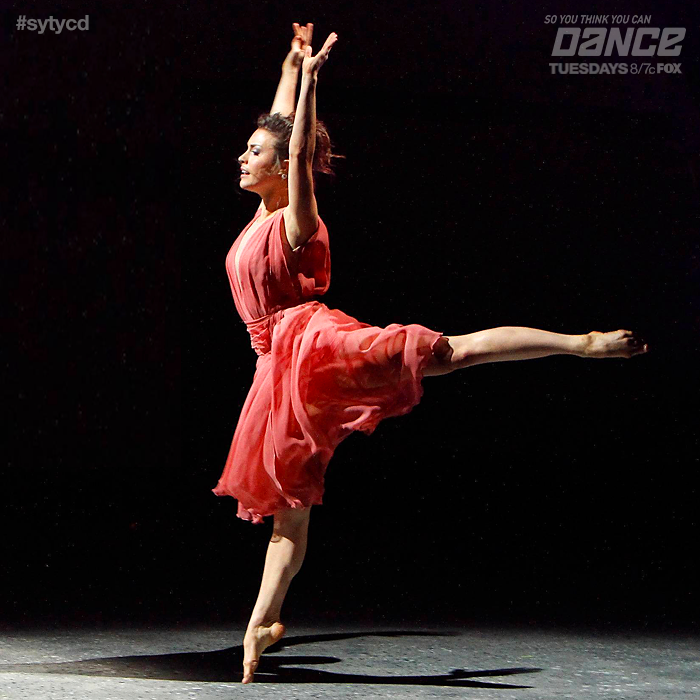 Kathryn McCormick, Season 6
Are you as excited for tonight's episode as I am? Who do you think will be paired up? Personally, I'd love to see Neil and Amy dance together—it would be contemporary magic! Let me know what you think in the comments below.
May. 16, 2012 11:29AM EST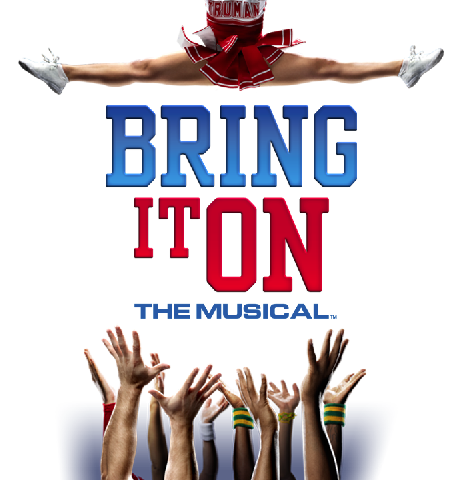 What happens when songster Lin-Manuel Miranda, choreographer Andy Blankenbuehler and a bunch of peppy cheerleaders get together? That'd be Bring It On: The Musical, a high-flying production based on the movie everyone secretly (or, in my case, not so secretly) loves.
We've all been drooling over this show since we first heard about it a little more than a year ago. It's been touring around the U.S. for a while, but now it's official: Bring It On will hit Broadway this summer, with previews beginning July 12 and the official opening on August 1.
The entire cast of the touring production is staying on for the Broadway run, and it includes familiar dance faces (Neil Haskell, for one!) as well as a slew of top-notch competitive cheerleaders.
Get your spirit fingers ready!
Apr. 13, 2012 02:22PM EST
I don't understand why, but there's something so satisfying about identifying really uncanny lookalikes. Right?
For your procrastination pleasure this Friday, here are a few of my favorite dancers with their celebrity doppelgängers. Enjoy—and let us know your dancer lookalike picks in the comments!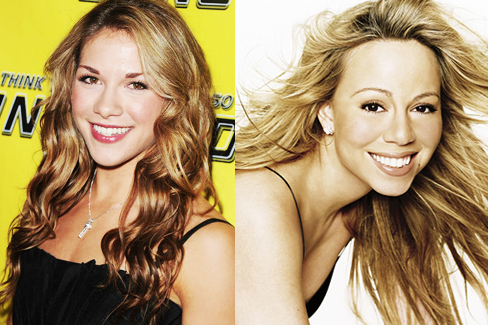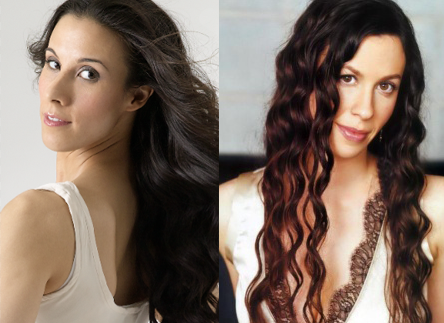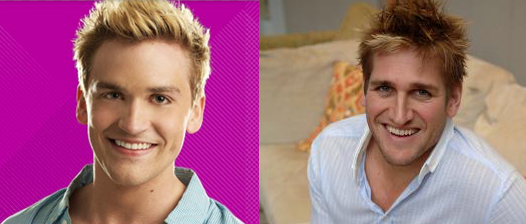 And finally, a triple-take:

It's official! Season 9 of "So You Think You Can Dance" will kick off with a 2-hour premiere on Thursday, May 24 at 8pm ET. We've been pumped about every season of "SYTYCD" since the very beginning, but we've got a feeling that Season 9 is going to be one of the best yet!
Since May 24 is still just over a month away, here is a random sampling of some of our favorite routines to hold you over. Which is your favorite?
Melanie Moore and Neil Haskell, Total Eclipse of the Heart
Chelsie Hightower & Mark Kanemura, Bleeding Love
Alex Wong and Stephen "tWitch" Boss, Outta Your Mind
Kent Boyd & Lauren Froderman, Collide
Katee Shean and William Wingfield, Imagine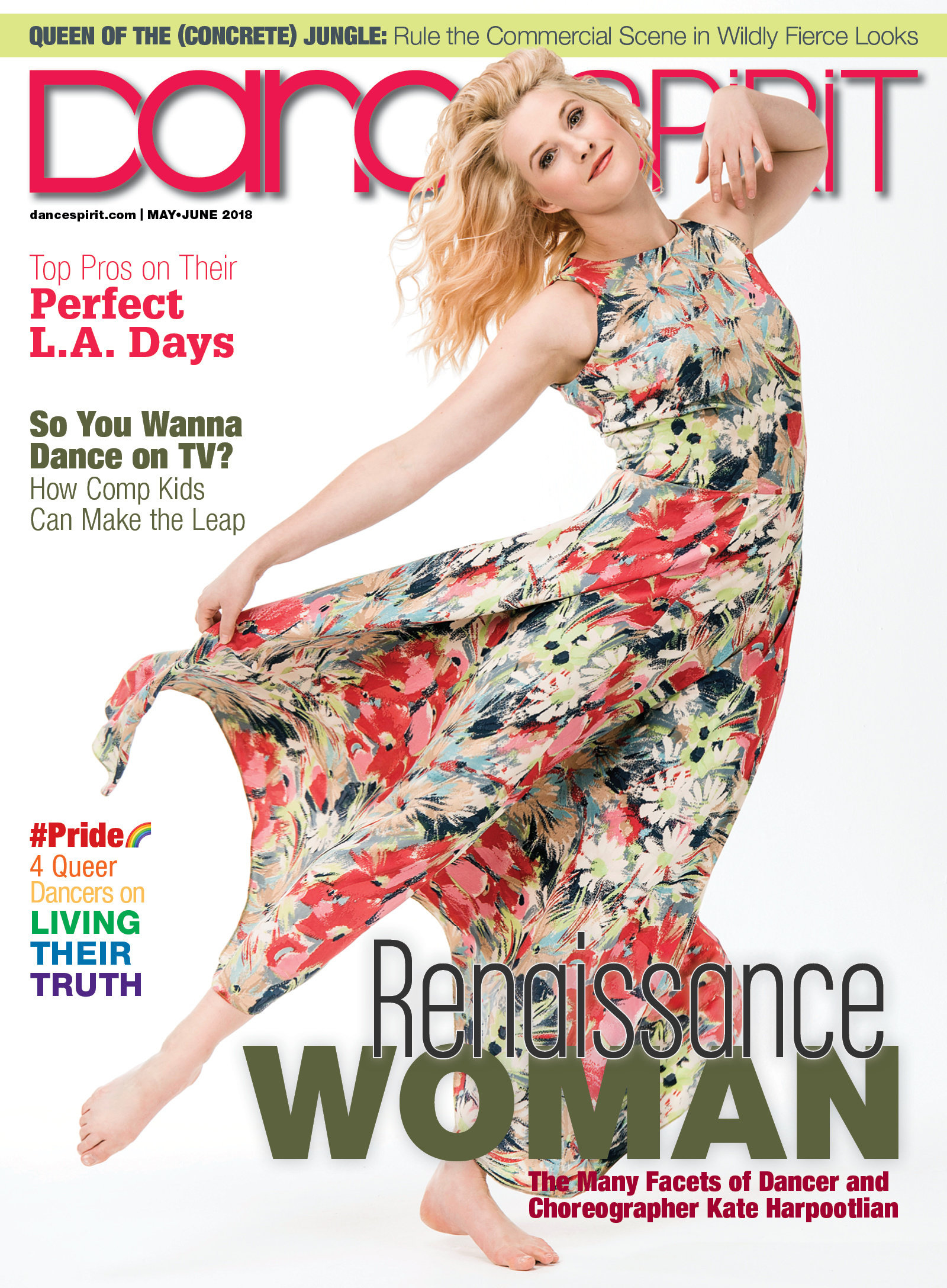 Get Dance Spirit in your inbox