On February 14, as part of New York Fashion Week, students from Parsons The New School for Design, The New School for Jazz and Contemporary Music and the Joffrey Ballet School's Jazz and Contemporary Program came together to create Reconstruction 3.0: Life is a Journey, a night of live performances featuring original music, dance and fashion—and we're still drooling over the fabulous dancing and the oh-so-fashionable costumes (two of our favorite things!).
But that's not all. This night was also a contest between five teams, each consisting of a Parsons fashion designer, New School composer and Joffrey Ballet School choreographer, who developed works with original music scores, choreography and costumes that were reconstructed from previous Louis Vuitton clothes and textiles.
The victorious piece, titled Chronogenesis, was choreographed by Angelica Stiskin; danced by Catie Leasca, Maria Rodriguez, Jaedon Thomson, Alex Hopp, Amy Patterson, Shay Saver, Carly Piotrowski, Kali Mikelson, Anna Simms and Michele Montana; composed by Arthur Hnatek; and costumed by Jack Burns, Kumie Asai and David Valencia. Congratulations!
What did they win? Oh, just a trip to Paris, including access to Louis Vuitton's workshop and the historic home of the Vuitton family. Oh là là!
Check out this awesome slideshow of the evening, complete with to-die-for costumes:
[slideshow_deploy id='20349']
YoungArts Names Silver Winners
What do Desmond Richardson, Matthew Rushing and Sarah Lamb have in common? The National Foundation for the Advancement of the Arts' YoungArts program recognized each for their dance talents early in their careers. This year, eight new dancers are being honored with the organization's Silver Award based on their performances during the annual YoungArts Week, held in January. The prize includes $5,000 and the chance to travel to NYC for an additional week of workshops this spring. —Colleen Bohen
The 2010 Silver Award-winning dancers are:
Kristina Bentz—Jupiter, FL
Kiera Daley—Miami Shores, FL
Austin Goodwin—Plano, TX
Jacquelin Harris—Charlotte, NC
Gianni Howell—Coral Springs, FL
Robert Moore—Porter, TX
Ida Saki—Plano, TX (DS October 2009)
Amanda Vercamen—Ocoee, FL
African Inspirations at Vassar College
This month, Vassar College's repertory company is teaming up with the Ad Deum Company of Texas and students from the Ailey School in NYC to perform The Griot Dance. The show will feature a collection of African-inspired works choreographed by the college's dance chair, Stephen Rooks.
Rooks tells DS that the program is his artistic response to his experiences visiting Africa. He describes the show as "autobiographical and personal rather than a historical presentation."
In addition to traditional African drumming and dance, the evening will include music ranging from contemporary African to neoclassical styles. Rooks says, "This is my response as a modern dancer, using modern and Western music."  —Ashley Rivers
Johns Hopkins Brings Ballet to Baltimore Boys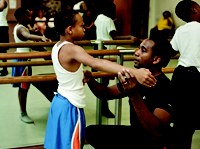 Watch out Billy Elliot: There are some new ballet boys hitting the scene. The Peabody Institute of the Johns Hopkins University in Baltimore, MD, is about to conclude the inaugural year of its Estelle Dennis/Peabody Dance Training Program for Boys. Aimed at Baltimore-area males ages 9-15, the program provides free weekly ballet classes to promising students who otherwise might not have had access to training. It also introduces the boys to dance forms such as contemporary and hip hop. Eventually, boys who demonstrate growth and commitment are invited to take additional dance classes with other Peabody Institute dancers.
According to Barbara Weisberger, artistic advisor of Peabody's dance program, nearly 70 boys showed up to audition for the program last spring, a number that far exceeded expectations.
Twenty-four students were admitted to the program last fall, and 19 were still enrolled as of January. Weisberger explains that strict policies regarding attendance, class conduct and technical progress account for the decrease in class size. However, she says she considers the program to be a success because of the significant growth she has witnessed in some of the most dedicated students. One dancer has already been invited to take four extra classes. "It's wonderfully gratifying," Weisberger says.
The program is set to expand in the 2010–11 school year, with this year's students continuing their training and a new group starting at the beginning. Auditions will be held next month. Visit www.peabody.jhu.edu for details.  —Colleen Bohen
New School Performs Sokolow Work
Jim May, artistic director of the Sokolow Theatre Dance Ensemble, and Lauren Naslund, an Ensemble dancer, are working with students at Eugene Lang College, The New School for Liberal Arts in NYC to reconstruct Lyric Suite, a work by legendary modern dance choreographer Anna Sokolow. The piece will be performed on April 30 and May 1 in commemoration of what would have been Sokolow's 100th birthday.
Emily Skillings, a senior dance major, says the piece is both physically and emotionally challenging, but she tells DS that she's excited to perform such a well-known work. She explains that the choreography contains a lot of familiar dance vocabulary, but that Sokolow always expected dancers to make each movement their own, even something as common as a battement. "It's hard to imbue traditional movement with our own feelings, to make it seem like more than just lifting your leg," Skillings says.
The performance marks the culmination of a year-long residency by May. According to the school, a different distinguished artist is invited to take up a similar residency each year. Previous artists have included Martha Graham and William Forsythe. —Colleen Bohen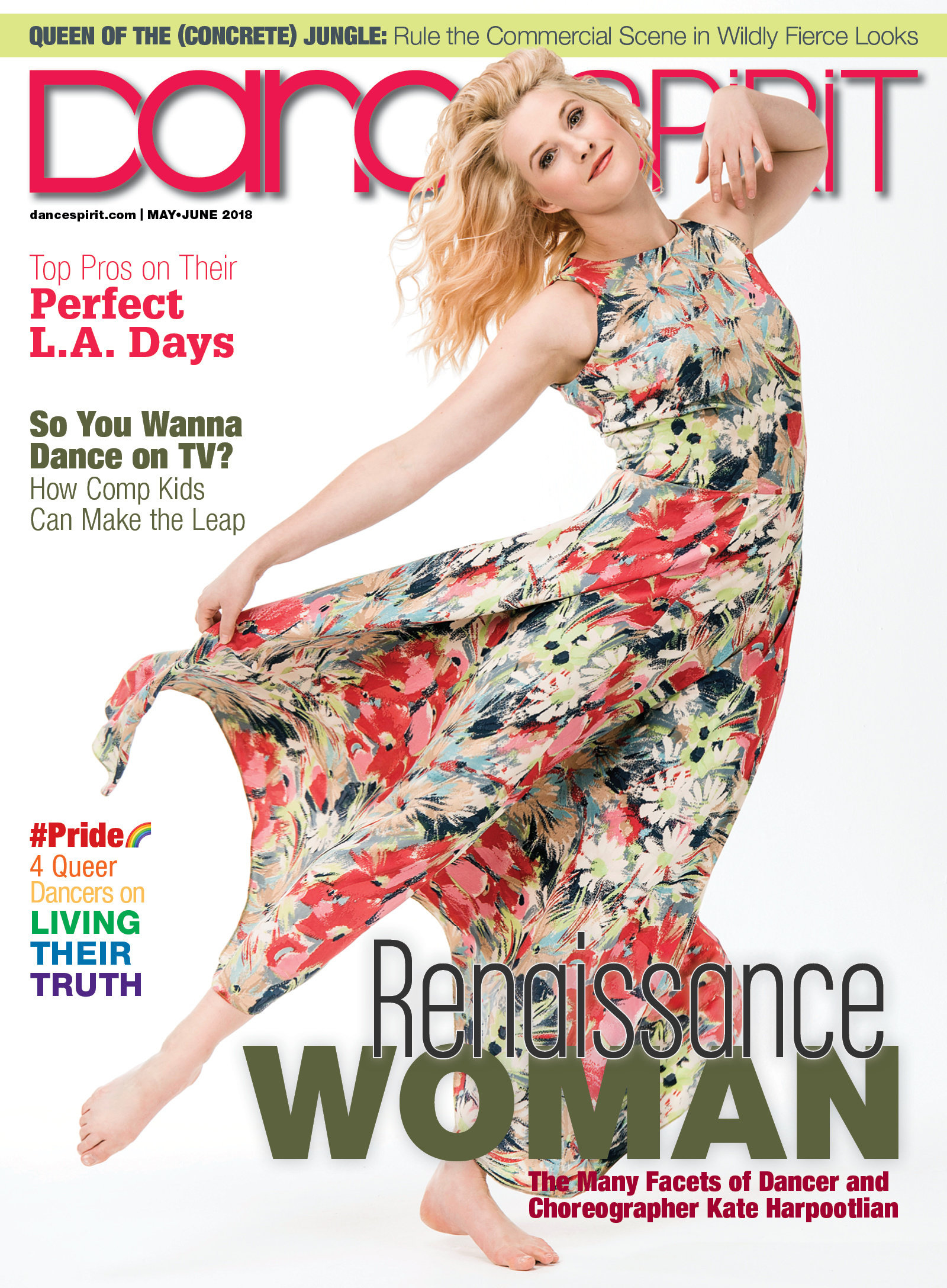 Get Dance Spirit in your inbox