NYCB dancers gracing the Adelphi Hotel in Saratoga Springs, NY (screenshot via YouTube)
Keep reading...
Show less
How To
Jun. 27, 2018 03:43PM EST
Photo by NYC & Company, courtesy Kate Glicksberg
There's a reason (or a million reasons) so many young dancers set their sights on the city that never sleeps: NYC is an artists' haven, with opportunities to create and grow everywhere you look. But pursuing a dance career in NYC can also be downright expensive, and a steady company paycheck is basically a unicorn. "I really wish I'd sat down and mapped out all the expenses before making the big move," says NYC freelancer Krissy Harris. "After about a year or so, I got in the swing of things. But it was a process!" Here's advice from Harris and four other New York dance pros on how to survive the grind.
Keep reading...
Show less
Spencer Liff (courtesy LSG Public Relations)
Last December, Broadway choreographer extraordinaire (and past Dance Spirit cover boy!) Spencer Liff told DS that "My next big project is my favorite thing I've ever done: a punk-rock musical called Head Over Heels, based on the Elizabethan novel Arcadia and set to music by the Go-Go's."
That next big project is finally here: Tomorrow, Head Over Heels lands on the Great White Way for a month of preview performances, ahead of opening night July 26. DS caught up with Liff in between tech rehearsals to talk about girl power, Gwyneth Paltrow (who's a lead producer for HOH, nbd), and why you—yes, you—should probably start preparing for your HOH audition now.
Keep reading...
Show less
Just for Fun
May. 22, 2018 03:42PM EST
Bucharest National Ballet's 2013 trailer for "La Sylphide,' via YouTube
Few things are more powerful for promoting ballet performances than captivating trailers—especially in today's visually-focused, digitally-connected world.
We've rounded up some eye-catching ads from seasons past and present that not only make us wish we could have seen the show, but also stand alone as short films.
Bucharest National Opera's La Sylphide
Magnifying the scarf which—spoiler alert—brings about the ballet's tragic conclusion, this 2013 Bucharest National Opera's trailer turns that fateful fabric into a beautiful, deadly web. Its windswept movements form a dance of its own.
Keep reading...
Show less
Photo by Lucas Chilczuk
With several Shaping Sound tours and TV credits like "So You Think You Can Dance," "Dancing with the Stars," and "Boardwalk Empire" to her name, you wouldn't expect Kate Harpootlian to be refreshingly down-to-earth. But that's exactly how she is: As soon as you start talking to the gifted dancer and choreographer, it becomes clear that she doesn't take herself too seriously. And she's happy to tell hilarious stories to prove it. (Ask her about the time she did a Mr. Peanut impression when Mia Michaels asked her to improvise, or the time she starred in a Japanese makeup commercial and had to do grand pliés wearing one pointe shoe and one flat shoe.)
That mixture of humor and grace is evident in Harpootlian's growing body of choreographic work. Her one-act show Better Late Than Never, for example, which premiered last summer, has a jazzy, West Side Story vibe, offsetting heavier moments with touches of whimsy. "There's always a balance in my work," Harpootlian says. "I want to use humor to balance out the darker aspects. It's like one of my friends once said: 'You make me laugh, and then you make me feel bad for laughing.' "
Keep reading...
Show less
Rachel Quiner performs Clara in the Christmas Spectacular (courtesy Rachel Quiner)
Think the Rockettes are the only stars of the Radio City Christmas Spectacular? Think again. Each year, a few lucky girls share the role of Clara, who appears during the Nutcracker portion of the show. Clara gets to do some real dancing, too, including solos and pas de deux. (Past Claras include Juliet Doherty and Tiler Peck!)
Dance Spirit sat down with this year's three Claras—Emerson Alexander, JoseBella Morton, and Rachel Quiner, all 12 years old—to find out what it takes to play Clara in the Spectacular, and the best parts of sharing the stage with the world's most iconic precision dance company.
Keep reading...
Show less
Courtesy MSG Entertainment
For some it's a holiday tradition, for others its an iconic spectacle, but no matter the reason, more than 1 million people will watch the Rockettes perform in the Radio City Christmas Spectacular each year. And though the production has been around since 1933, much of what goes on behind those velvety curtains and intricate sets remains a mystery. To curb our curiosity and find out what ensues when these leggy ladies aren't doling out their sky-high kicks, we got a backstage tour from the legends themselves.
From hair and makeup, to warm-up exercises, and costume quick changes (the fastest quick change in the show is a #mindblowing 75 seconds, by the way) we got a glimpse into the glamorous (and sometimes not so glamorous) world of the Rockettes.
Keep reading...
Show less
When a choreographer finds a composer whose music truly inspires her, it can feel like a match made in dance heaven. Some choreographers work with the same composers so frequently that they become known for their partnerships. New York City Ballet soloist and resident choreographer Justin Peck, for example, has tapped composer Sufjan Stevens numerous times (last spring, the two premiered The Decalogue at NYCB, to rave reviews); L.A. Dance Project's Benjamin Millepied's working relationship with composer Nico Muhly has spanned a decade and two continents; and when tap dancer Michelle Dorrance premiered the first-ever Works & Process Rotunda Project, a site-specific work for New York City's Guggenheim Museum, last year, percussionist Nicholas Van Young was by her side as an equal partner. Successful collaborations require compatibility between artists, direct and honest communication, and flexible, open minds. But when the stars align, working with a composer can be extremely rewarding.
Keep reading...
Show less
Popular
Oct. 10, 2017 12:42PM EST
K-pop boy band, Seventeen just released a jaw-dropping music video that we can't get enough of. Thanks to the intricacy and overall it-factor of the choreography, this boy band's taking things to a level that even professional dancers might have trouble keeping up with. In fact, these guys are so good that *NSYNC may have to say "Bye Bye Bye" to their unofficial title of Best Dancing Boy Band!
Keep reading...
Show less
Get Dance Spirit in your inbox
via YouTube
It's no secret that ballet in pop culture has sparked its fair share of controversy. Which is why this video from Refinery29, featuring ABT's Isabella Boylston, is not only a super-fun watch, but a breath of fresh air.
Keep reading...
Show less
Erin Carpenter as a Knicks City Dancer (David Saffran, courtesy Erin Carpenter)
The groundwork for Erin Carpenter's company, Nude Barre, began when she was a teenager. At 16, she earned a spot in the residency program at The Kennedy Center in partnership with Dance Theatre of Harlem. "We were required to wear nude—as in, our actual skin tone—tights and shoes," she remembers. Carpenter brought her "sun tan" tights and a pair of pink ballet shoes with her, because that was all she could find. But she wasn't allowed in class because her dancewear didn't match her skin. "I was so embarrassed," she says. "I looked unprepared. I just didn't have the right nudes." Her teacher explained that the dancers dyed their tights and pancaked their shoes.
Keep reading...
Show less
This Nationals season, Dance Spirit followed four talented dancers from The Dance Awards, NYCDA, Showstopper, and Starpower for an inside look at everything that goes into the biggest competitions of the year. First up: Isabella Torres from Mid-Atlantic Center for the Performing Arts in Baltimore, MD, who competed at New York City Dance Alliance Nationals for the first time this year. (All photos courtesy Shannon Torres.)
Keep reading...
Show less
Mar. 23, 2017 09:37AM EST
Headed to The Big Apple? The endless number of studios, shops, shows and restaurants can seem overwhelming. Let Dance Spirit and a few NYC dance insiders be your guides.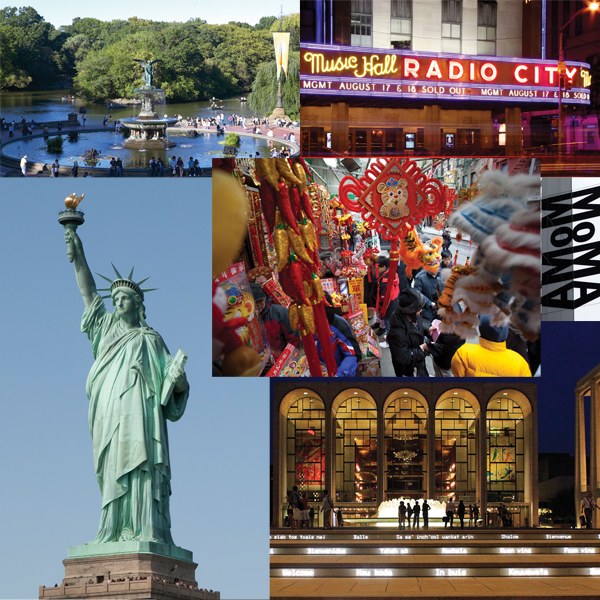 Clockwise from top left: Alex Lopez/NYC & Company, Clayton Cotterell/NYC & Company, Alex Lopez/NYC & Company, Joe Buglewicz/NYC & Company, Marley White/NYC & Company, Joe Buglewicz/NYC & Company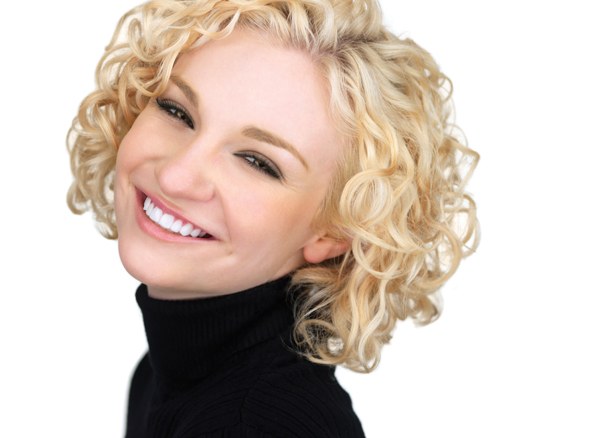 (Photo by Peter Hurley, courtesy Paloma Garcia-Lee)
Paloma Garcia-Lee: Broadway dancer Garcia-Lee has performed in Phantom of the Opera and Nice Work If You Can Get It. She says: "Follow your workouts with sweaty Yin yoga classes at Modo Yoga NYC. Some of the instructors are also dancers, so you might end up taking with someone you'll see onstage."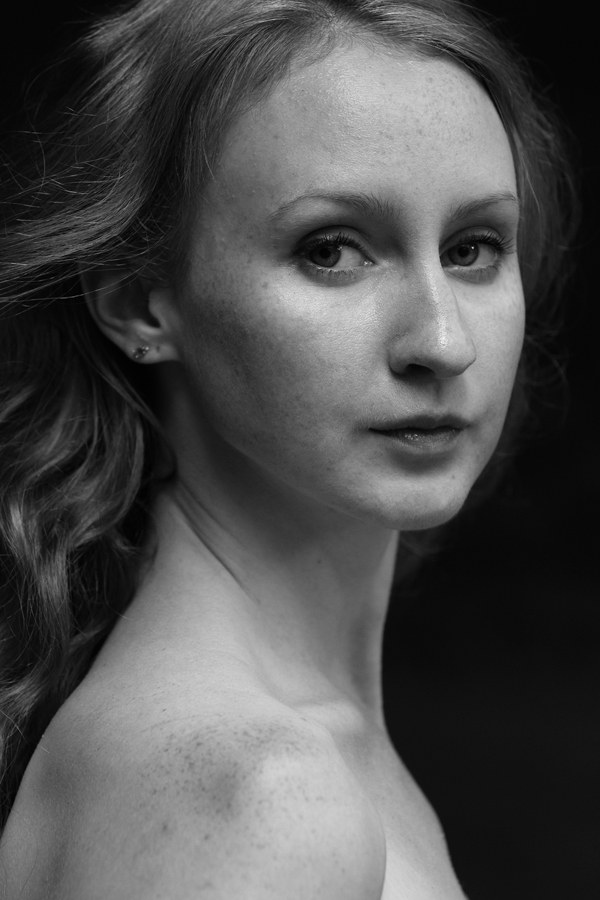 (Photo by Paul B Goode, courtesy Kaitlyn Gilliland)
Kaitlyn Gilliland: A former New York City Ballet corps member, Gilliland dances with Ballet Next. Her food picks: "Kefi is a great Greek restaurant on the Upper West Side, and Good Enough to Eat is a brunch favorite."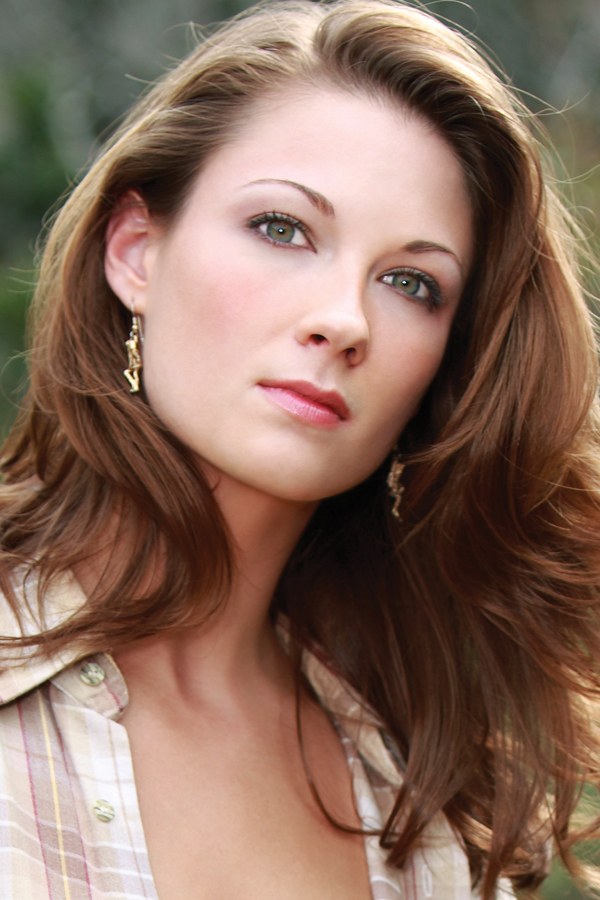 (Photo courtesy Paul Taylor Dance Company)
Laura Halzack: Halzack is a member of Paul Taylor DanceCompany. Her cure for a sweet tooth: "You have to go to Doughnut Plant near the Taylor Studios at least once. I could eat one of their doughnuts every day—they have unique flavors."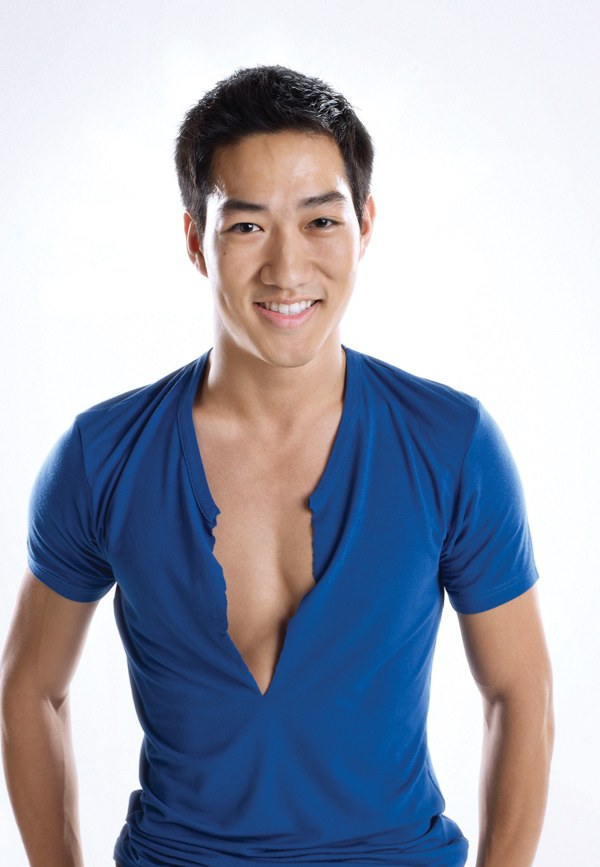 (Photo by Mathieu Young/FOX, courtesy Alex Wong)
Alex Wong: A "So You Think You Can Dance" All-Star, Wong is a former Newsies dancer. His training tip: "Broadway Dance Center has an ever-changing list of guest teachers. It's a great way to take class from working choreographers who aren't always in town.
Are you a ballet dancer? Start your uptown adventure here.
You wake up in the morning craving…
…something hearty. Head to one of NYC's top bagel joints, ABSOLUTE BAGELS (Broadway, btwn W 107th and W 108th Sts)…something light and nutritious. Grab a cold-pressed juice and a yogurt parfait from JUICE PRESS (W 82nd St, btwn Columbus Ave and Central Park West).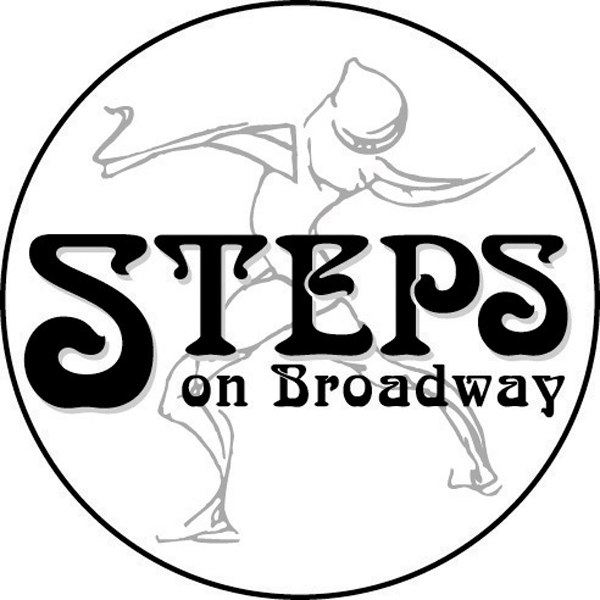 (Logo courtesy Steps on Broadway)
You're ready for your first class of the day. You head…
…right to the barre. "Take advanced ballet with Wilhelm Burmann or Nancy Bielski at STEPS ON BROADWAY," Gilliland says (W 74th St and Broadway)…to Pilates first. Take a mat class at UPTOWN PILATES (W 72nd St, btwn Amsterdam and Columbus Aves). Now I'm ready for ballet...Take Kathryn Sullivan's class at STEPS ON BROADWAY. She stresses proper placement and quick footwork.
How's the weather today?
The sun is shining. Catch some rays in RIVERSIDE PARK on Manhattan's West Side (Along Riverside Dr, from W 72nd to W 158th Sts). It's raining. Head to PINKY'S SALON, Gilliland's favorite spot for a manicure (Columbus Ave, btwn W 74th and W 75th Sts). Hot! But it's perfect in the shade. Walk to CENTRAL PARK. Stroll through John Lennon's memorial, Strawberry Fields, for a break from NYC's hustle and bustle (Near W 72nd St and Central Park West).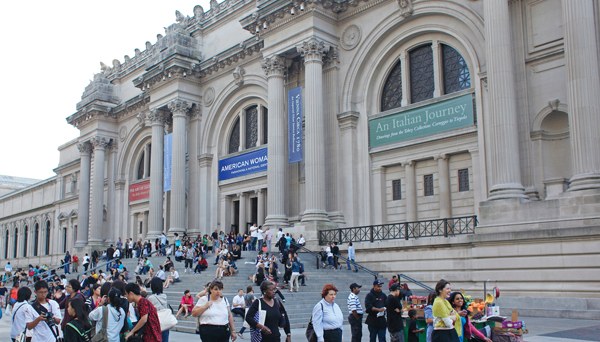 Metropolitan Museum of Art (photo by Joe Buglewicz/NYC & Company)
Is that your stomach grumbling?
Let's stay in the neighborhood. " 'WICHCRAFT, across from the David H. Koch Theater, serves indulgent sandwiches and tasty cookies," Gilliland says (W 62nd St and Broadway). I want to explore the East Side. Grab a falafel from a street vendor and have lunch on the stairs of THE METROPOLITAN MUSEUM OF ART—then head inside to see some of the exhibits (5th Ave and E 82nd St).
When it comes to afternoon adventures, you prefer to…
…stay outdoors. Walk to the BOAT BASIN CAFE and enjoy a lemonade while looking
out over the Hudson River (W 79th St, in Riverside Park)…find the nearest museum. Visit the Hayden Planetarium at the AMERICAN MUSEUM OF NATURAL HISTORY (Central Park West and W 79th St)…get sweaty! Sign up for a "Figure 4 Barre" conditioning class at PURE YOGA, where many of the instructors are former dancers (E 86th St, btwn 2nd and 3rd Aves).
Let's stop for an afternoon pick-me-up.
Indulge my sweet tooth! Stop by TREAT HOUSE and grab some gourmet crispy treats (Amsterdam Ave, btwn W 81st and W 82nd Sts). I'm thirsty. Sip an iced tea at CAFE LALO (W 83rd St, btwn Broadway and Amsterdam Aves).
Ready for an early dinner before a show?
I want lots of options. Head to ZABAR'S CAFE for some tasty deli specialties (Broadway and W 81st St). I'm on a tight budget. Grab a $1 hot dog (or two!) at GRAY'S PAPAYA (Broadway and W 72 St).
On clear summer nights, enjoy a free LINCOLN CENTER OUT OF DOORS show with music and dance from around the globe (Columbus Ave at W 63rd St).
Do you dream of Broadway? Start your midtown tour here.
What's your preferred morning meal?
I'm a full-breakfast kind of girl. Try a savory breakfast pie from PIE FACE (Broadway and W 53rd St). Something small and to-go. Order a croissant from GREGORYS COFFEE—one of Garcia-Lee's favorite spots for a morning fix (W 44th St and 6th Ave).
Whether I'll be tapping, strutting or popping…
…I need a soothing warm-up. Wake up your senses in a Gyrotonic session at CIRCULAR POWER INC (7th Ave, btwn W 54th and W 55th Sts)…my day starts with an intense workout. Sweat, tone and feel the burn in a dance-inspired PHYSIQUE 57 class (W 57th St, btwn 5th and 6th Aves)…nothing gets me centered like a ballet class. Take Deborah Wingert's class at MANHATTAN MOVEMENT & ARTS CENTER. "I always take ballet at MMAC," Wong says. "The studios are beautiful" (W 60th St, btwn Amsterdam and 11th Aves).
Now I'm warm!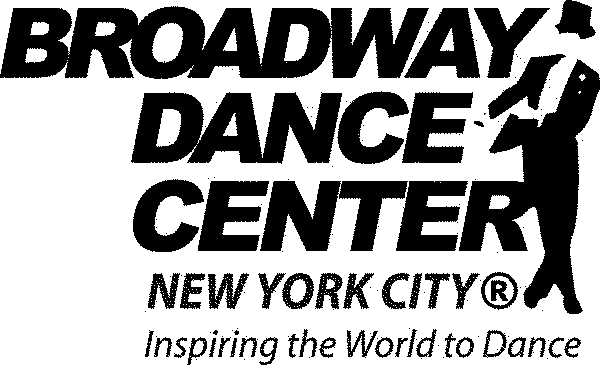 (Logo courtesy Broadway Dance Center)
I want to really let go. Learn a detailed contemporary jazz combo in Slam's mid-morning class at BROADWAY DANCE CENTER (W 45th St, btwn 8th and 9th Aves). I want a technical challenge. Take Sue Samuels' Broadway jazz class at BROADWAY DANCE CENTER.
Famished?
Yes! Let's get lunch. "GREEN SYMPHONY is my favorite quick stop," says Garcia-Lee. Try a veggie wrap or a kale salad (W 43rd St, btwn 7th and 8th Aves). I could go for a small snack. Head to the signature NYC grocery store DEAN & DELUCA (W 56th St, btwn 6th and 7th Aves).
Time for some sightseeing. 
Let's stay outside. Tour the CENTRAL PARK ZOO and visit the two super-cute snow leopard cubs (E 64th St and 5th Ave). Let's go to a museum. Soak in the bizarre and the beautiful at THE MUSEUM OF MODERN ART (W 53rd St, btwn 5th and 6th Aves).
What's on your afternoon agenda? 
I can't leave NYC without doing a little window shopping. Stroll down 5TH AVE for the best displays in town (5th Ave, btwn E 59th and E 42nd Sts). I'm ready for some fun cardio. While THE AILEY SCHOOL is known as a mecca for modern dance, its ZUMBA FITNESS classes are some of the most popular in NYC (W 55th St and 9th Ave). I want to get cheap Broadway tickets. Head to the TKTS BOOTH in Times Square. Garcia-Lee's advice: "Get in line early!" (Broadway and 47th St).
I'm starving! Before a night on the town, I want…
…a trendy dinner. "Get the Adobe Salad from EATERY," says Garcia-Lee. "It's my favorite salad in Hell's Kitchen" (W 53rd and 9th Ave)…a classic pastrami sandwich. Go to CARNEGIE DELI for sandwiches big enough to split with a friend (W 55th St and 7th Ave).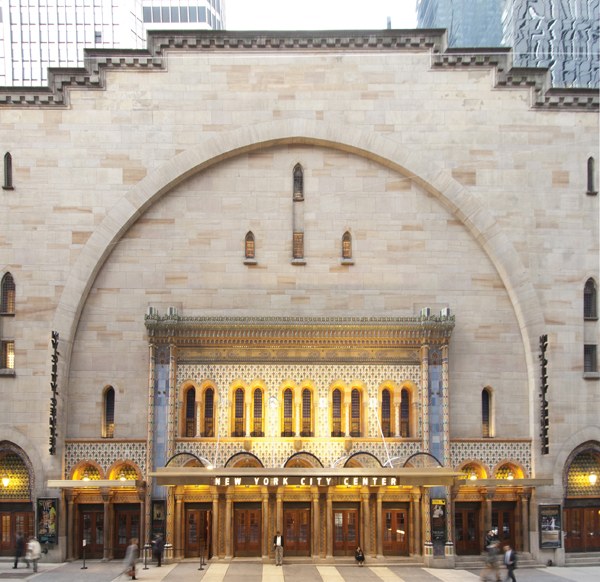 New York City Center (photo by Aislinn Weidele/Ennead Architects)
Head to THE GREAT WHITE WAY. Check out our "Broadway Show Guide" to see what's playing. See what musicals may be Broadway-bound at "Encores! Off-Center" at NEW YORK CITY CENTER (W 55th St, btwn 6th and 7th Aves).
Are you a downtown diva? Modern or contemporary dancers, start here.
I always start the day with…
…fruits and veggies. Try a PB Açai Bowl and a green juice from JUICE GENERATION (Prince and Crosby Sts, in the Equinox Gym)…a protein-filled punch. Head to DAVID'S BAGELS for one of the city's best egg-and-cheese sandwiches (1st Ave, btwn E 15th and E 16th Sts).
Let's get moving!
A modern class starts my day on a positive note. Take class from Paul Taylor Dance Company members at THE TAYLOR SCHOOL (Grand St, btwn Jackson and Lewis Sts). I'm craving a full-body workout. Hop into a conditioning session with Rachel Piskin at CHAISEFITNESS (E 23rd St, btwn Madison and Park Aves). I want to sweat before dance class. Try a spin class at SOULCYCLE (SoHo location: Crosby St, btwn Spring and Broome Sts).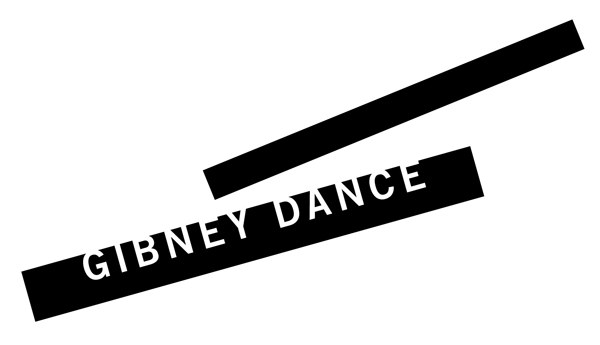 (Logo courtesy Gibney Dance)
Now I'm ready for class. 
I want to explore a postmodern style. See who's leading a contemporary workshop at the new downtown GIBNEY DANCE CENTER (Broadway and Chambers St).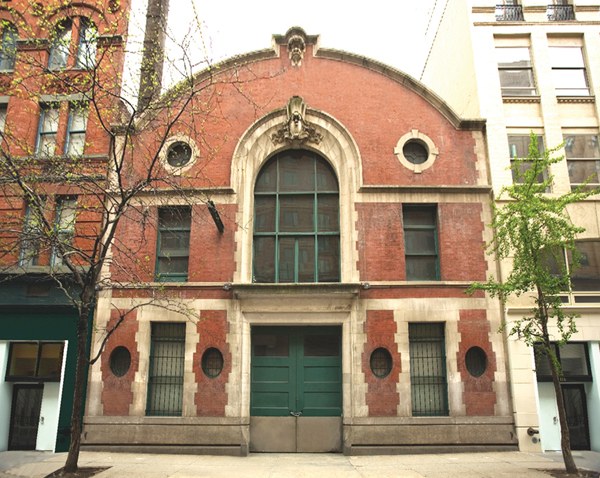 (Photo courtesy Peridance Capezio Center)
I want something classic. Get a lesson in Limón Technique at THE PERIDANCE CAPEZIO CENTER (E 13th St, btwn 3rd and 4th Aves).
Time for lunch!
Let's get a burger. Head to SHAKE SHACK—and try a custard, too. "My favorite is the Urban Lumber-Shack," says Wong. "It's vanilla custard with Belgian waffles, bananas, bacon and peanut brittle" (Madison Square Park, E 23rd St and Madison Ave). I love PB & Js. Try a crazy concoction from PEANUT BUTTER & CO., like The Heat Is On Sandwich: spicy peanut butter with grilled chicken and pineapple jam (Sullivan St, btwn Bleecker and W 3rd Sts).
Let's get lunch outside.
I want to head downtown. Take the subway to the newly renovated SOUTH STREET SEAPORT (Pier 17, at Fulton and Front Sts). I want something fresh. Taste locally sourced produce and baked goods as you stroll through the UNION SQUARE GREENMARKET (E 14th St and Broadway). OK, but let's go for a ride first. Pedal a CitiBike across the BROOKLYN BRIDGE and get a pizza from GRIMALDI'S (Front
and Old Fulton Sts).
Next, I'd like to...
…take a moment to reflect. Visit the new WORLD TRADE CENTER and The National September 11 Memorial & Museum (Albany and Greenwich Sts)… see the sights. You can take the free ferry to Staten Island and enjoy incredible views of THE STATUE OF LIBERTY (Hop the 1 train to South Ferry station).
For an afternoon break, I want to…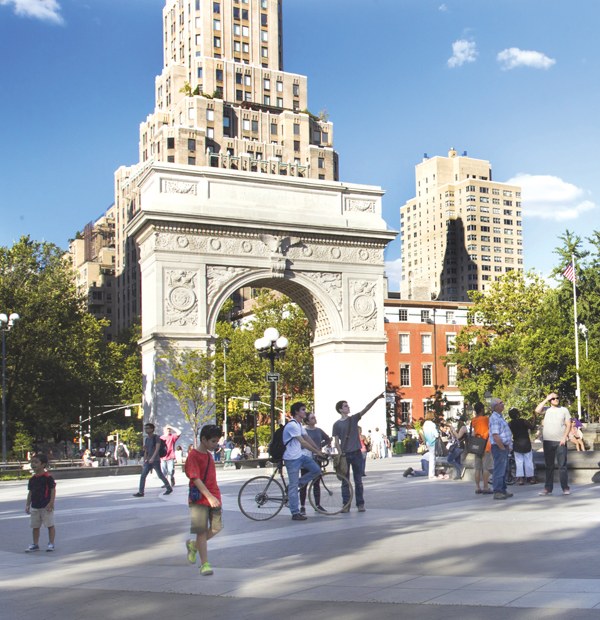 Washington Square Park (photo by LittleNY/Thinkstock)
…hang out with friends. Listen to street musicians in WASHINGTON SQUARE PARK (5th Ave, btwn W 4th St and Waverly Pl)…get something sweet. Visit the home of the original cronut—a croissant and doughnut hybrid—DOMINIQUE ANSEL BAKERY (Spring St, btwn Sullivan and Thompson Sts).
Before a show, I want…
…something hearty. "THE MEATBALL SHOP is fun, and not crazy-expensive," says Halzack. "I love the traditional Bolognese Ball" (Greenwich Ave, btwn W 11th and Perry Sts)…dessert for dinner! "CHIKALICIOUS DESSERT BAR in the East Village has the best desserts in the world," says Wong. "And the owners are big dance supporters" (E 10th St, btwn 1st and 2nd Aves).
See companies including Pilobolus and RIOULT Dance NY this summer at THE JOYCE THEATER (8th Ave, btwn W 18th and W 19th Sts). For the latest postmodern and contemporary work, head to DANSPACE PROJECT (E 10th St and 2nd Ave).
Today's guest post comes from Francesca Harvey, a student who came to NYC recently with Live! Starring...You!—a pop-culture media organization that trains teen reporters to cover people in the spotlight—for National Entrepreneurship Week.
Tony Dovolani and brothers Maksim and Val Chmerkovskiy have been famous in the ballroom world for a long time. It's only in recent years that the trio—and several other ballroom champions—have become Hollywood celebrities.
That's what appearing on "Dancing with the Stars" will do for you.
For Tony, Maks and Val, their "DWTS" fame has also drawn attention to their business. With three other business partners, they own four Dance With Me studios: one in Manhattan's SoHo neighborhood, and others in Long Island, New Jersey and Connecticut.
Now, they want to expand the studio across the country.
After all, there seems to be a need.
"One of the things we run into as we travel across the country is everybody is asking us for lessons," Tony told me during a recent interview at the SoHo studio.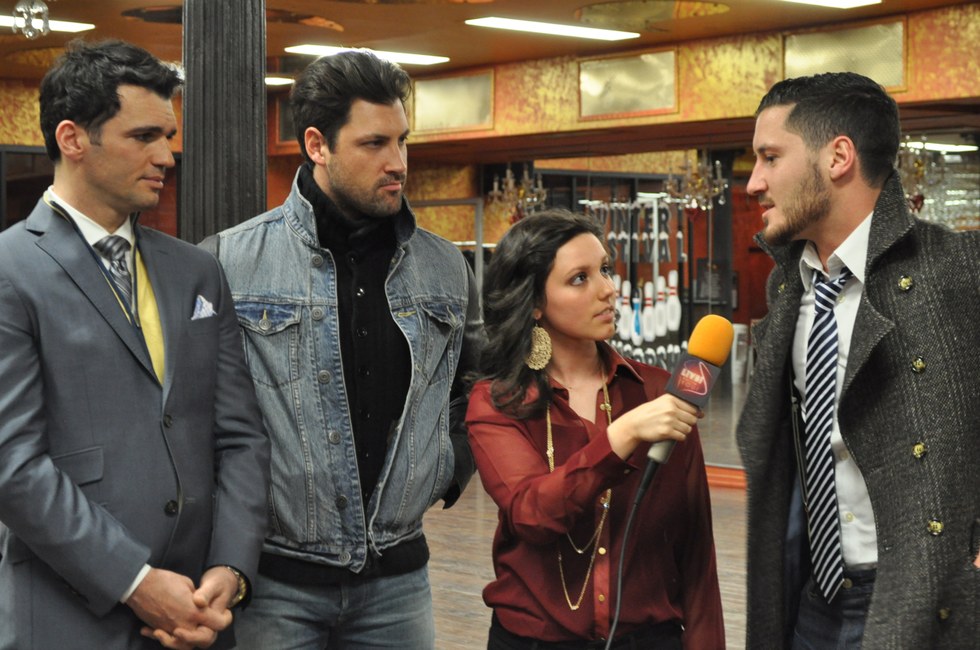 Francesca with Tony, Maks and Val. Not a bad place to be! (Photo by Tim O'Shei)
The guys have developed a teaching system that blends their individual approaches and styles. They instruct their own teachers in that system so all their students are learning the same way.
"Now, all of our teachers believe in the same system," Tony said. "They're taught by us. If you walk into our studio, you're getting a combination of Tony, Maks and Val."
Our interview also included a dance lesson with Val! We thought it was pretty cool that we got to dance with him one week before he was paired with "Shake It Up" star Zendaya Coleman for the next season of "DWTS." (Tony is paired with Wynonna Judd, while Maks isn't participating in the next season.)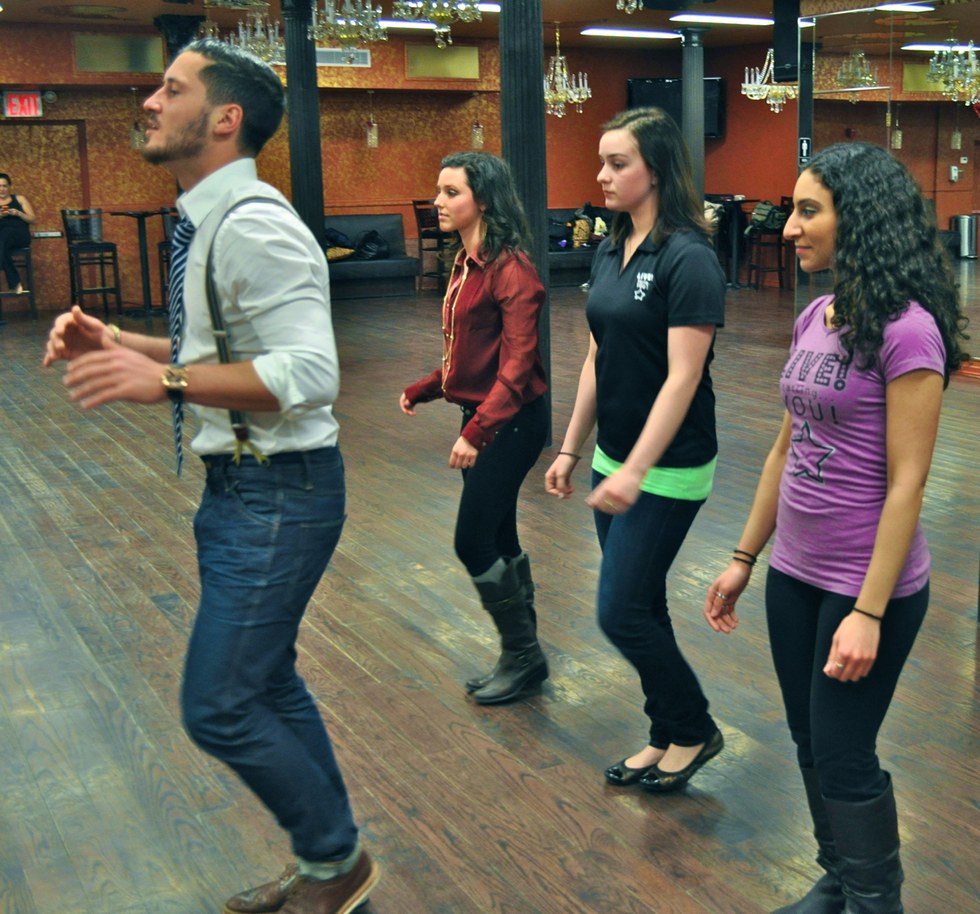 Learning how to groove with Val! (Photo by Tim O'Shei)
If you want to find out how we fared, click here to read our story and watch the video on the Live! Starring … You! site.
But ask Tony, and he'll tell you they can turn anyone into a dancer!
"We've developed a system where there's not one person we can't teach," he said. "If you can walk, we can teach you how to dance."
Francesca Harvey is the student editor of LiveStarringYou.com and a junior at Mount St. Mary Academy in Buffalo, NY.