(From left) Before and after (screenshots via YouTube)
We always love it when dance costumes get the high-fashion treatment. But here's a next-level ballet makeover story: Curators at NYC's Metropolitan Museum of Art recently decided that Edgar Degas' iconic The Little Fourteen-Year-Old Dancer sculpture needed a bit of a style refresh—and tasked the museum's Costume Institute conservator, Glenn Petersen, with making her a new tutu.
Keep reading...
Show less
...New York Magazine had to go and re-open that big bag of feels.
This week's issue of NYMag includes a gorgeous group of behind-the-scenes photos from Wendy Whelan's final performance with New York City Ballet. We see a little of everything: the three pairs of pointe shoes she wore during the show, her last bow, an emotional hug with her mom in her dressing room, an adorable moment from the speech her husband gave at the after-party. And each photo is accompanied by a lovely quote from Whelan.
Are you hunting for a box of tissues? Don't—because Whelan is so funny, and makes it so clear that these were all happy moments, that you'll end up grinning rather than crying. (On her husband's speech, for example: "[He] was talking about when we first hooked up and how I chose class over spending the morning with him having coffee. Argggh—too much information!")
Here are a few of our favorite images from the story. Click here to see the whole thing.
(All photos by Henry Leutwyler for New York Magazine)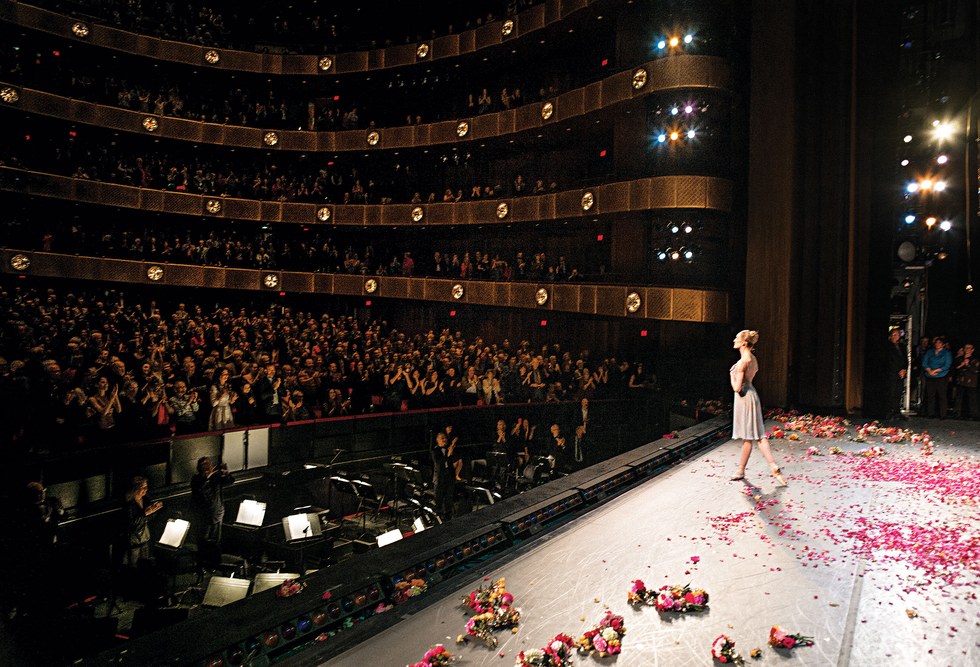 One of Whelan's final bows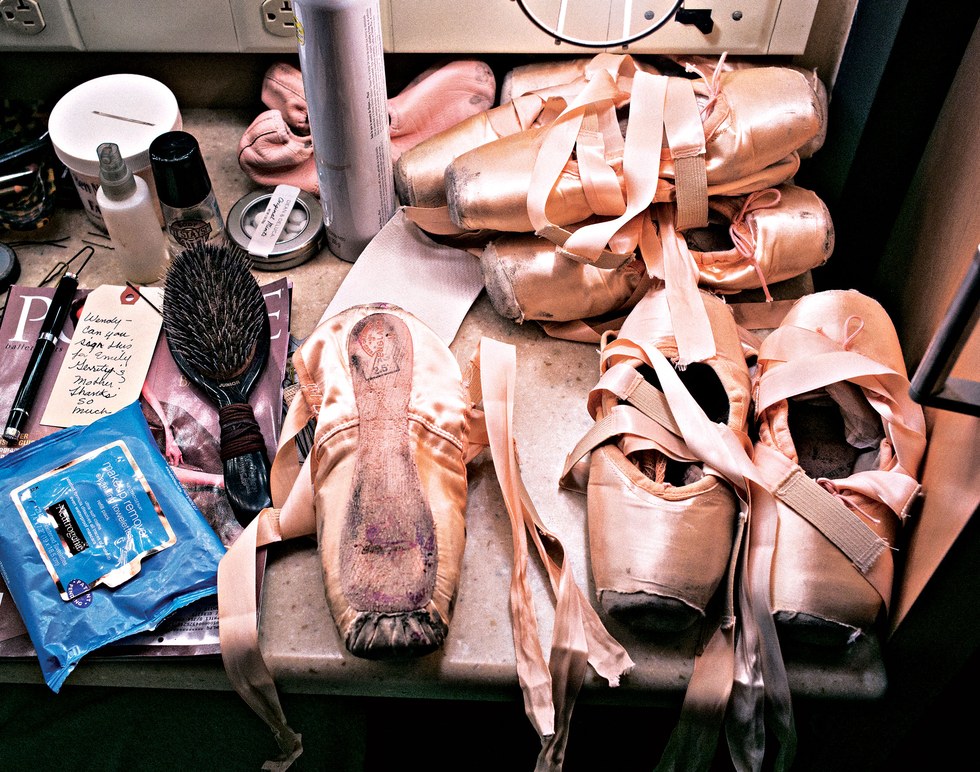 Pointe shoes from her last NYCB performance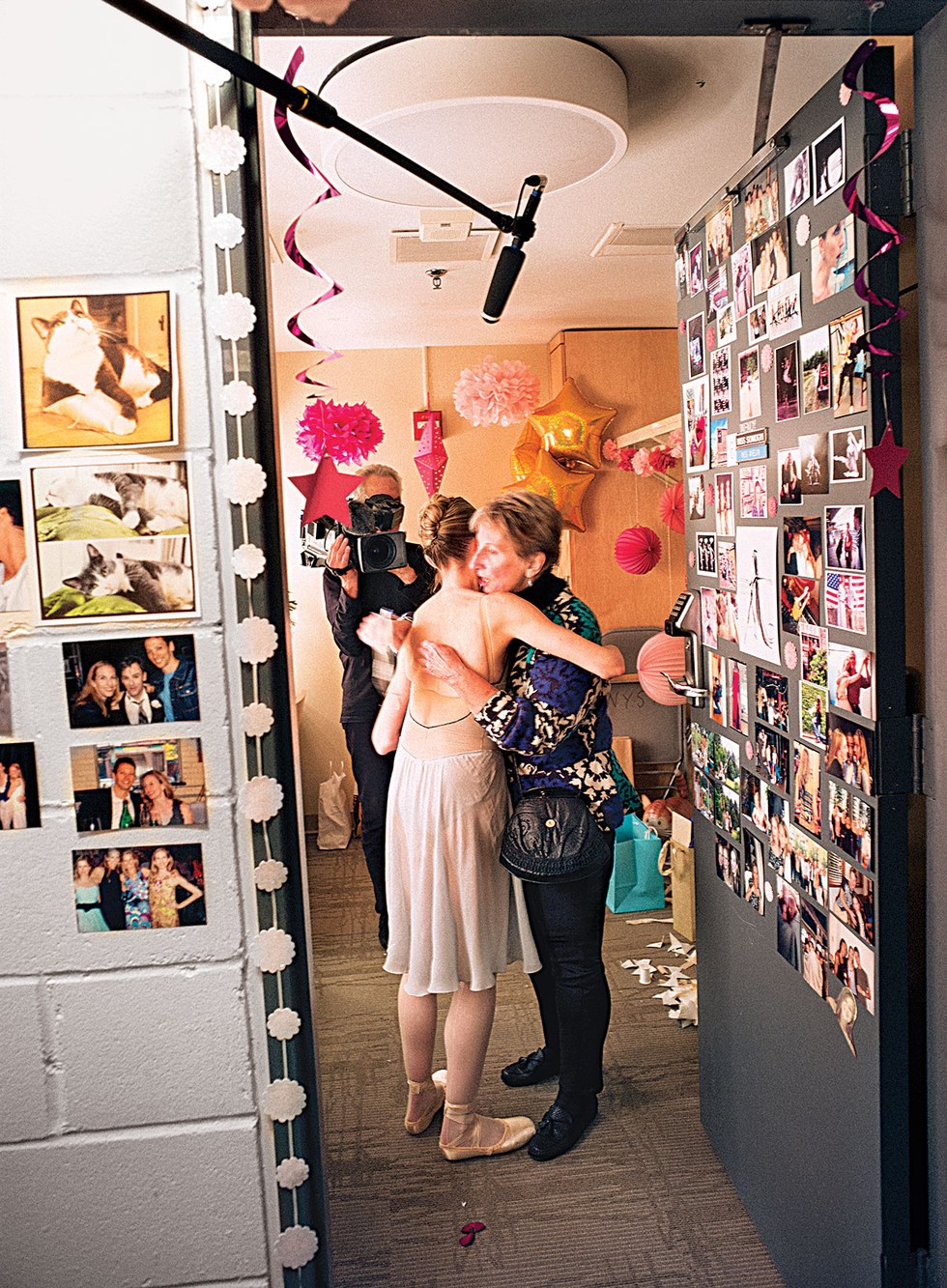 A great big hug from her mom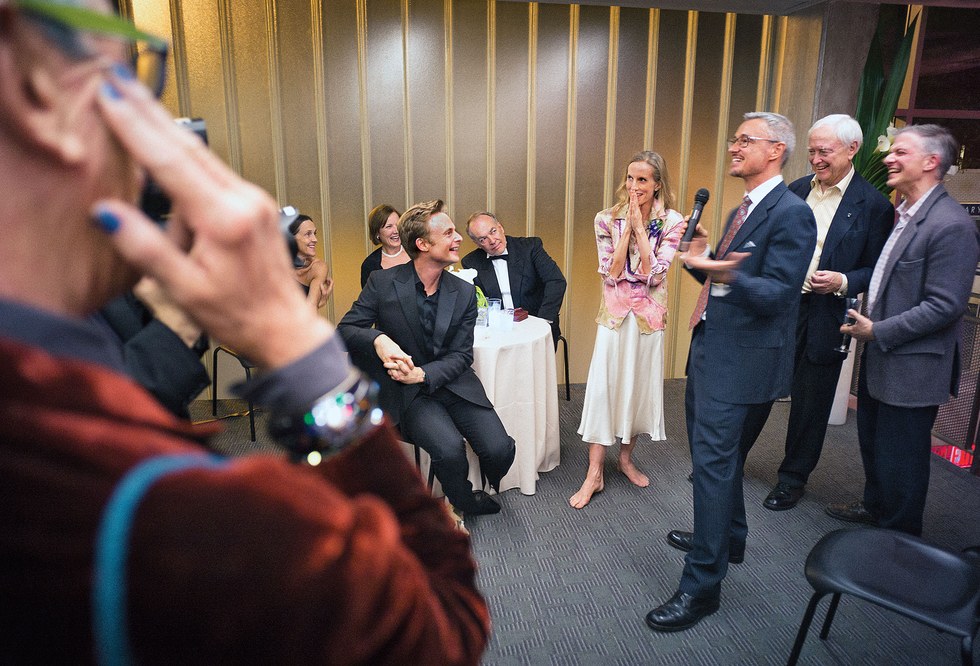 Husband David Michalek talking early hook-ups at the after party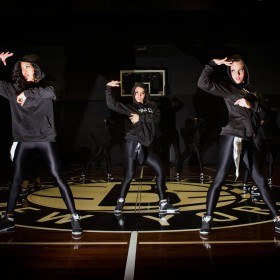 When the New Jersey Nets moved to Brooklyn this year, they changed more than just their zip code. They also formed an all-new dance team, The Brooklynettes, who vowed to break the mold with hot new moves and even hotter dancers. And they certainly pulled it off!  With choreography by dance celebs like Rhapsody James and Derek Mitchell and some of the coolest looking uniforms in the NBA, these girls are smoking.
Of course, we love them, but it's so great to see non-dance publications pick up on their brilliance as well! Check out this recent article, complete with fun slideshow, in New York Magazine about the team. The story highlights the fact that these girls are not cheerleaders; they're trained dancers, often with college degrees and impressive résumés. Plus, it gives an insider look at life on the squad. (No cat fights here.) All in all, an impressive look at why dance teamers deserve a whole lot of credit.
You go girls!
Nov. 27, 2012 10:18AM EST
There's something about the onstage glamour and sparkle of ballet that makes peeks at ballet dancers' backstage lives extra thrilling. What goes on before they don those beautiful tutus? What's happening to the feet inside those shiny pointe shoes? Even as a former ballet dancer who pretty much knows the answers to those questions—i.e., ballet feet are kind of gross—I'm still fascinated by peeps into the wings.
You're probably already familiar with these gorgeous, high-gloss portraits photographer Henry Leutwyler took of the New York City Ballet dancers last year. But this past winter, Leutwyler went into the trenches with the NYCB dancers, following them through classes and rehearsals. He captured images of a grittier—if no less beautiful—ballet world.
His book of these photos, Ballet, comes out in December. Beginning tomorrow, the images are also on display at the Foley Gallery in New York. Here's a sneak peek at the collection, via New York Magazine.
[portfolio_slideshow nowrap=0 thumbs=true timeout=4000 showtitles=true showcaps=true showdesc=true]
Sep. 17, 2012 10:59AM EST
From the moment we first heard that superstar designer Valentino Garavani would be designing costumes for New York City Ballet, we've been anxiously awaiting a glimpse of his creations. Would they be ruffly? Lacy? His signature Valentino red?
Well, the first pictures are in, and it looks like the answer is "all of the above"! Check out the shots (via New York Magazine) below. The chic costumes will get their first outings this Thursday night, at the New York City Ballet's fall gala, a tribute to Valentino. Enjoy!
(All photos Christopher Anderson/Magnum)
[portfolio_slideshow nowrap=0 thumbs=true timeout=4000 showtitles=true showcaps=true showdesc=true]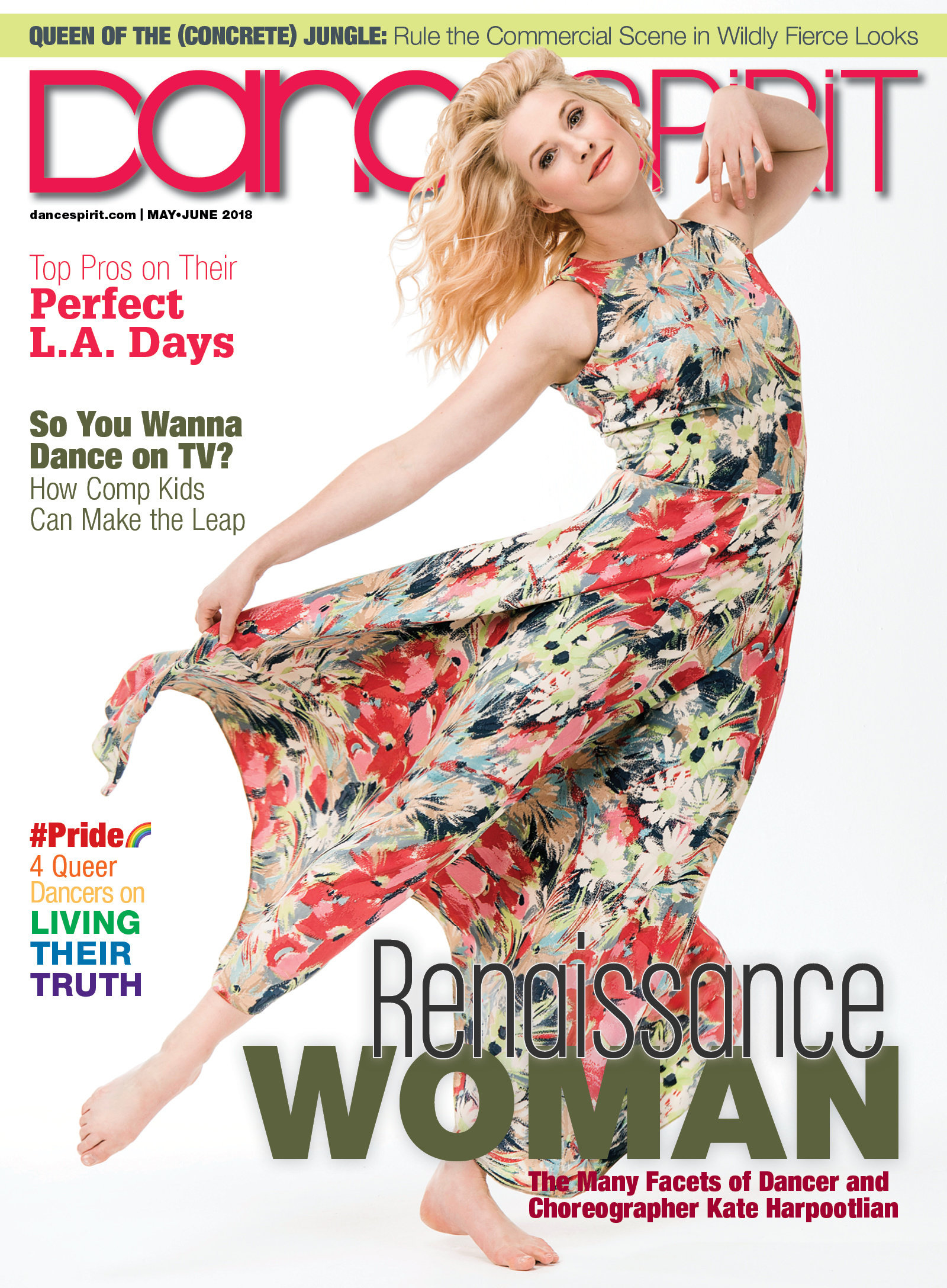 Get Dance Spirit in your inbox