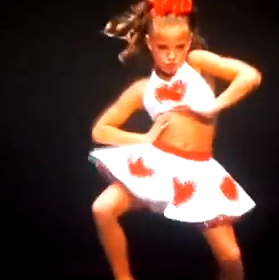 Work it, Kenzie!
Finale time! The whole crew—and I mean the whole crew—was in New Orleans for In10sity Nationals. Much of this episode was hard to watch (aka the parts featuring the moms), but, in the end, there was a ton of great dancing. Here are my top AWESOME and AWKWARD moments from last night.
AWKWARD: Abby made the girls go head to head to decide who would perform a solo at Nationals. Mackenzie vs. Asia. Brooke vs. Payton. Chloe vs. Kendall. Nia vs. Paige vs. Maddie. Each group would learn one solo, and only one kid from each match up would get to perform. Of course, this stirred up plenty of drama among the moms. The kids, however, out-matured their parents as usual and seemed fine with a little healthy competition. It was a nail biter, alright, but then the whole plan was turned on its head because of the moms and their mayhem (see below).
AWKWARD: The moms get drunk. Long story short: Mom Christi and Mom Leslie end up in an actual physical fight and Leslie then tried to beat up a producer. Obviously, they were asked to leave the show. The worst part? Their kiddos had to leave with them. Bye, Chloe and Payton. And Mom Kristie, apparently appalled by the moms, took Asia out of the equation, too. I would say I think this will teach the moms a lesson…but that would be a lie.
AWESOME: Mackenzie as "Dance Doctor." Things didn't look good for Mackenzie at the start of this episode: Abby pitted Little Mac up against Big-Personality Asia in an improv-off—and Asia crushed it. But after Asia had to leave the competition, it was up to Mackenzie to snag the title. She. Was. Awesome. I know Abby is always saying how good Asia was for Mackenzie—forcing her to step up her game—and I think she may be right. It looked like some of that Asia sass had worn off on her, and all her old tricks were still top notch. Abby might call second place the first loser, but Mackenzie was the champ of this episode in my book.
AWESOME: Where did you come from, Kendall? While it's sad that Chloe had to leave, it was nice to see Kendall have her moment in the spotlight. And I was blown away by how strong she looked in her solo! As Abby says, she's "nipping at Maddie's heels."
AWESOME: Maddie's solo. There's a reason she's unbeatable, people. This girl knows how to perform. The moms had a point when they said this choreography was designed for Maddie, and she performed it flawlessly. While it was a little expected since Chloe had left the competition, it was nice to see how genuinely thrilled Maddie was (she even looked surprised!) to be named first place. Congrats, Maddie!
AWKWARD: The Cathy came back. Sigh, but we were having so much fun without her! And, to continue avoiding doing any work herself, she's brought Blake McGrath in as a choreographer—who's sporting a strange (read: awful) neck tattoo. The kids do a good job picking up his tricky choreography…just not good enough. The Candy Apples group dance gets second to the ALDC, who killed it with an emotional tribute to Hurricane Katrina. Don't cry, Cathy!
And…the ALDC kids are the National champs!
Now, the Quote of the Week:
"Nia needs to compete for a solo with Maddie and Paige. It doesn't take a doctor to find out how that's gonna end up." —Mom Dr. Holly
That's all for this season, folks. We're left wondering: Will there be a Season 4? And with no Asia, perhaps no Chloe or Payton, and maybe even no Abby, should there be? Weigh in below!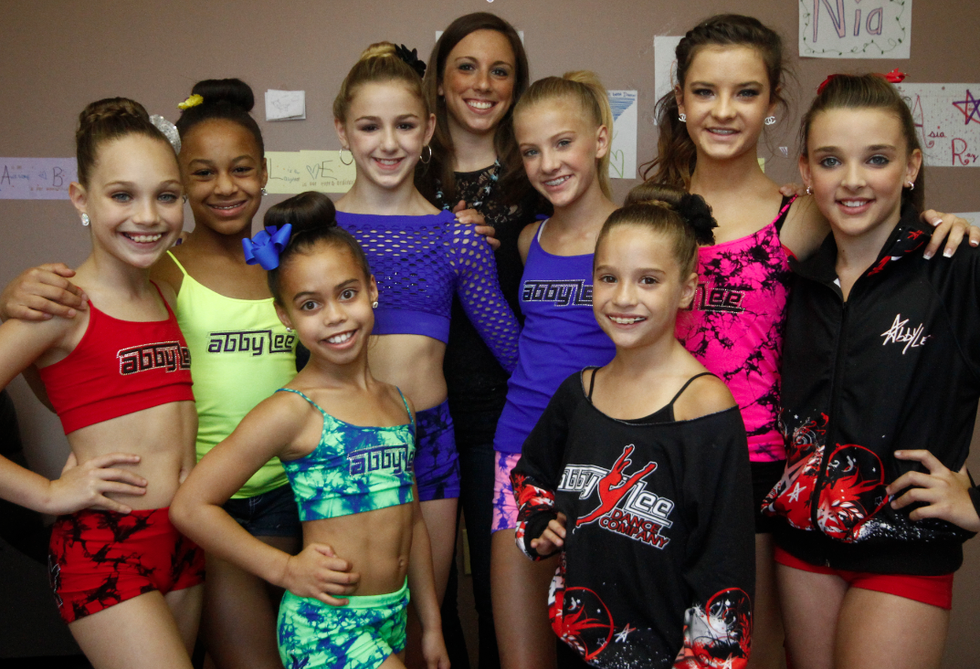 On set with all the ALDC kids! (Photo by Nate Powers)
Last night's "Dance Moms" episode featured a very special guest: Dance Spirit! So instead of our usual recaps, I'm going to give you a rundown of five things you didn't see on TV—but I did.
1. You know those moments when the kids and moms are speaking directly to the camera about what's happening? That's called an "On the Fly" or "OTF." And though it may appear that they're done against a wall of brightly colored costumes, they're not. They're actually filmed outside the studio on the grass. And they really are done on the fly! Cast members get almost no warning before they're called away to share their thoughts.
2. Those plot twists are planned—but not everyone is in on them. When Jill came for a "surprise" visit to our photo shoot? The only one who was shocked was Melissa. Jill and Kendall were waiting outside the house for more than an hour before entering, hanging out with the crew. The producers had cooked up the whole thing. And yes, even I knew it was coming.
3. The kids are generally nowhere near the mama drama. And that's a good thing. Maddie told me that as soon as the fury begins, one of the moms will whisk the children out of the room. And remember that scene in last night's episode where Abby calls Jill down to yell about Kendall? It seems like Kendall is right there, hearing it all, but really Gianna had moved Kendall and Maddie into a corner to run the choreography—and stay far away from the mayhem. Of course, they'll see it later on TV… but it's the thought that counts.
4. This show has really good editors. After all, they have to cut a full week of footage into one hour. They can also make it look like you're reacting to anything that's said in whatever way they want. How do I feel about that?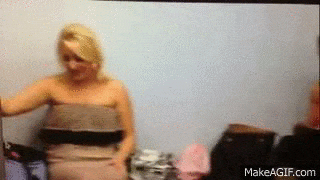 5. Beyond all the fancy camera work and editing, some of it actually is real. I saw real emotion, real hard work and real smiles from all the kids on set. And we really were there to capture a day in the life of Maddie for our November issue. "Why just Maddie?" you ask? It seems a lot of the dance moms had the same question. We chose Maddie because we see some serious potential in her. If she stays in class (which she promises me she's doing), she has the skills and the commitment to make it in the dance world when her time on "Dance Moms" is a distant memory.
Want more behind-the-scenes details from the show? Maddie spills it all in our November issue. Get excited!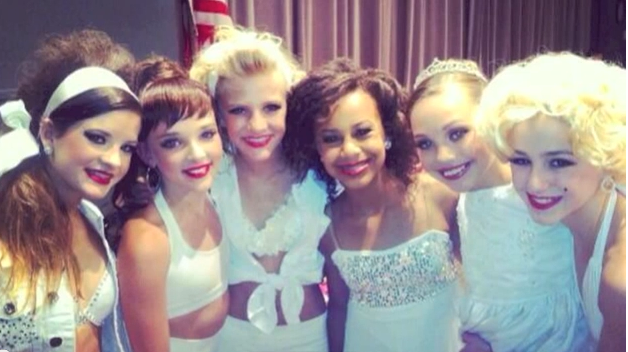 Cuteness overload!
Finally, an episode of "Dance Moms" that didn't leave me feeling infuriated! This week, the hour was loaded with our favorite dancers, moms, choreographers and even some familiar drama. With Abby's return from "Abby's Ultimate Dance Competition" filming came the return of the infamous pyramid, based not only on of the last competition's results, but also on the girls' reported work ethic in Abby's absence. With a quick recap from each dancer (Brooke recorded a CD! Nia has added 4 classes per week!), we were caught up and ready to get back on track with the Dream Team. Here are my top AWKWARD and AWESOME moments from this week.
AWKWARD: Abby may have a snazzy new hairdo, but her demeanor has not changed; without missing a beat, she's back in the studio dishing out the tough love. This week, the victim is none other than Mackenzie, who was awarded with a solo as a chance to earn first place while Asia is out of town. In case that didn't make her feel bad enough, Abby tells her that she's getting too old to be cute (I disagree), and that she's all over the place. On top of everything, Abby's frustrated with how exhausted Mackenzie is after a day at school—specifically, playing at recess. She strongly suggests (a.k.a. orders) that little Mack refrain from joining her friends on the playground, and makes sure Mom Melissa knows it. 
AWESOME: This week, Chloe was given the challenge of a hip-hop solo. Having only performed hip-hop twice and taken just a handful of classes, she's less than confident about the routine. As always, she handles the situation with grace, working hard with senior company dancer Payton to sharpen her skills. Abby explains that in order to succeed in the industry, it's vital to excel in every style, not just your favorite. Great point! It's good to see Payton back in the game, and even better to see how awesome her relationship is with Chloe. What's not quite as awesome is the return of Mom Leslie, making a brief but memorable appearance in the observation mezzanine, much to everyone's dismay.
AWKWARD: Things seemed especially extreme in the Mama Drama department this week (like when Melissa said she thinks everyone wishes she would die in a car crash…?? Eek!). I wanted the ALDC back, but I didn't want to revisit the same issues that caused Melissa to file a lawsuit in Season 2. It's kind of unclear how the blowouts started…something about Melissa's failure to comply with the moms' pact to prevent the girls from visiting the "AUDC" set. But things quickly escalated into screaming and storming out. The situation never really got resolved, and I'm nervous to see how the tension carries over into next week's episode.
AWESOME: SOLOS! Mackenzie nailed every trick and remembered every step of her number—while rocking the most precious futuristic spacewoman costume in the world. She looked stronger than ever, and judges agreed—a well-deserved win! Chloe hit her hip-hop routine with confidence and strength, nailing her turns in some fancy glittered boots. Maddie's tap (!!!) was outstanding. I can't remember the last time we saw her do something other than lyrical, and I wish we could see more. Not to mention, she handled a costume malfunction like a pro—but come on, Melissa, we know you know better than to think Velcro could hold a costume together!
AWKWARD: In case we needed a refresher, we were reminded throughout the episode that, after a mysterious score sheet error, Maddie had received a higher overall score than Chloe at the last competition. Anyone who watched that episode will recall Abby reporting that "the competition came to her" to discuss the discrepancy, but this week, some new footage revealed that Abby had indeed brought the numbers to their attention. Skeptical all along, audiences (including Chloe and Christi) have now witnessed what really happened behind the scenes. What's done is done, but Chloe has maintained her signature brave face and persistence.
AWESOME: The group dance, "Gone Too Soon," required each girl to embrace the persona of a celebrity who had faced an untimely death. Featuring Whitney Houston, Selena, Amy Winehouse, Anna Nicole Smith, Marilyn Monroe and Princess Diana, the girls were challenged to portray a story. Their costumes and makeup looked amazing—and the dancing was awesome! I knew the performance would be top notch from the footage of Kendall nailing 5 turns in rehearsals, but each girl seemed to have improved during the competition hiatus. The team's technique looked strong, and they really earned that first place slot.
QUOTE OF THE WEEK:
"Sorry Kendall, you are NOT playing Selena Gomez." —Abby Lee Miller 
Next week, we'll go behind the scenes at the ALDC annual showcase. Let's hope the moms are back on speaking terms before then.
P.S. Did anyone else notice Abby's "Save Your Tears For Your Pillow" iPhone case? I want one!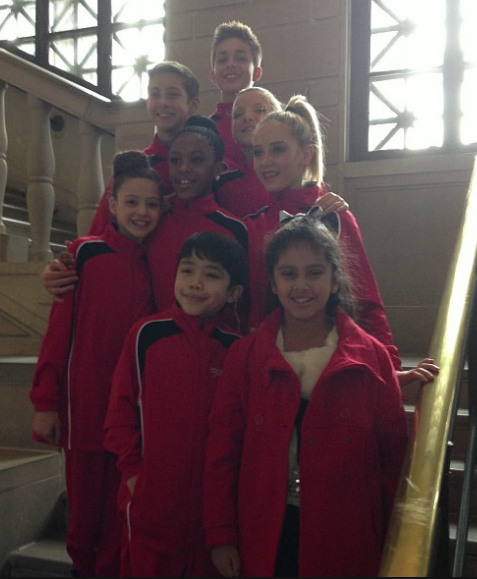 Some familiar faces in this crowd...just not the ones I wanted to see for an entire episode.
How do I love "Dance Moms"? Let me count the ways... Chloe, Maddie, Paige, Brooke, Nia, Kendall, Mackenzie. Oh, you know, just the 7 characters that weren't even in this week's episode of the show. Yep! That's right. No pyramid. No solos. No groups. Nothing. Are you KIDDING me?!?
Week after week, I'm frustrated with the focus on Mama Drama versus actual dancing, but considering the show is called "Dance Moms," I really can't complain. But after seeing tonight's episode, I'd gladly sit through endless footage of screaming in the ALDC observation mezzanine.
Set and focused entirely on the Apple Cores,  "An Apple a Day Keeps Abby Away" followed the plotline of yet another hand-picked team, lead by none other than Cathy and her new sidekick, esteemed choreographer Anthony Burrell. If Lifetime is trying to teach us the age-old lesson of "you don't know what you've got 'till it's gone," they're seriously nailing it. With no more than a taunting glimpse inside the ALDC, I felt a major void during this week's episode, so unconventional that it can't even be categorized into awkward and awesome. Here's a rundown of the hour's top shocking and questionable moments.
Is this "Dance Moms" or "Abby's Ultimate Dance Competition"?  With Abby hunting for studio space in L.A. (is that really going to happen? I'm not sure my heart could take it), we got to see some behind-the-scenes footage of the upcoming season of "AUDC." Undeniably a fan of any and all things Abby Lee, I'm eagerly anticipating the show's second season…but not at the expense of my beloved "Dance Moms." Between these sneak peeks and Cathy's utilization of both Zack and Hadley from "AUDC"'s first season, I honestly don't know what I'm watching anymore. On the positive side, it was great to see the two performing Burrell's choreography, both in the group number and individual solos. They're stronger every time we see them!
The (second) return of Kaya and Nicaya. Yeah, the mother who calls herself "Black Patsy," inspired by Patsy Ramsey, who is famous for being an overbearing, psychotic stage mother. If that's not enough to deter you, Kaya's uninhibited yelling, name calling and overall aggression earlier this season probably put you off. Don't worry, Cathy personally recruits the pair and invites them to represent her own studio. Great! Can't wait to see ya!
The moms unite. Aside from the brief, nondescript clips of the ALDC girls rehearsing a piece we never saw, the only taste of familiarity in this episode were scenes with the moms we know and love. And…they were getting along! And bonding! What a relief. While toasting to Abby's absence over a festive lunch and gossiping about the possible studio move, the moms seemed to be enjoying each other's company (even Kristie!). After discovering Jill's sneaky spy skills in last week's episode, Abby gives her the task of rounding up the troops and heading to the competition to see what Cathy and her new team have to show for themselves. Jill quickly complies, and follows through until the very end (but not without throwing a few insults in the green room.)
To sum it up, this week's episode was a different program entirely. On the bright side, it's great to see how the "AUDC" dancers, Apple Cores and new recruits have improved, giving the dancers and studios exposure on a primetime national platform.
Next week, it's more Candy Apples with a side of "AUDC"—but this time, we at least see a solo from Maddie, who's awarded a special guest performance. I can't say I expect this to go over well among the moms, but I'll welcome the drama if it means seeing the familiar faces we know and love.
Quote of the Week:
"Cathy will enter herself in the open solo category and dance her own dance if it means competing against us." —Mom Christi (Next week on "Dance Moms"…)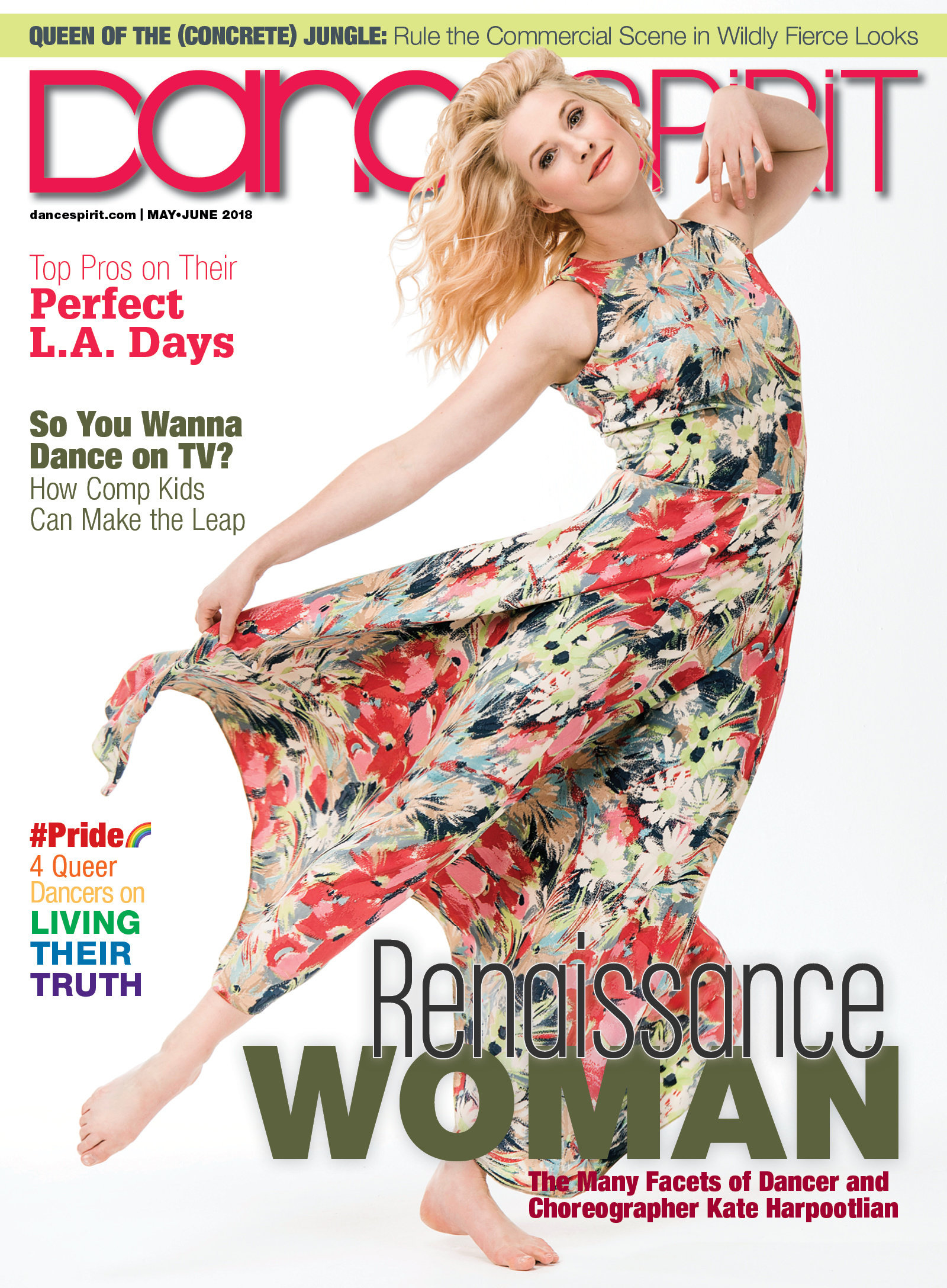 Get Dance Spirit in your inbox