Apr. 27, 2018 12:40PM EST
James Whiteside (photo by Nisian Hughes, courtesy Whiteside)
The world isn't always a welcoming place for LGBTQIA+ people. But for those figuring out their sexuality, dance can provide welcome opportunities for expression. We talked to five star dancers about their experiences coming out and growing up, and how dance helped them live their full truth.
Dancer to Dancer
Mar. 23, 2017 02:09PM EST
So, Shaping Sound rounded out its 2015-2016 tour Monday night with one last stop in NYC. And we're already majorly bummed it's over. (Pleaseeee can we get another reality show or something in the works Hollywood?!)
Per usual, the show was INSANELY awesome. And although the plot and choreo was essentially the same as their last tour, it was certainly no less incredible seeing it again. The company's main men (Travis Wall, Nick Lazzarini, Teddy Forance and Kyle Robinson for those of you living under a rock) always promise jaw-dropping choreography, super raw emotion and almost physically impossible stunts—and they delivered.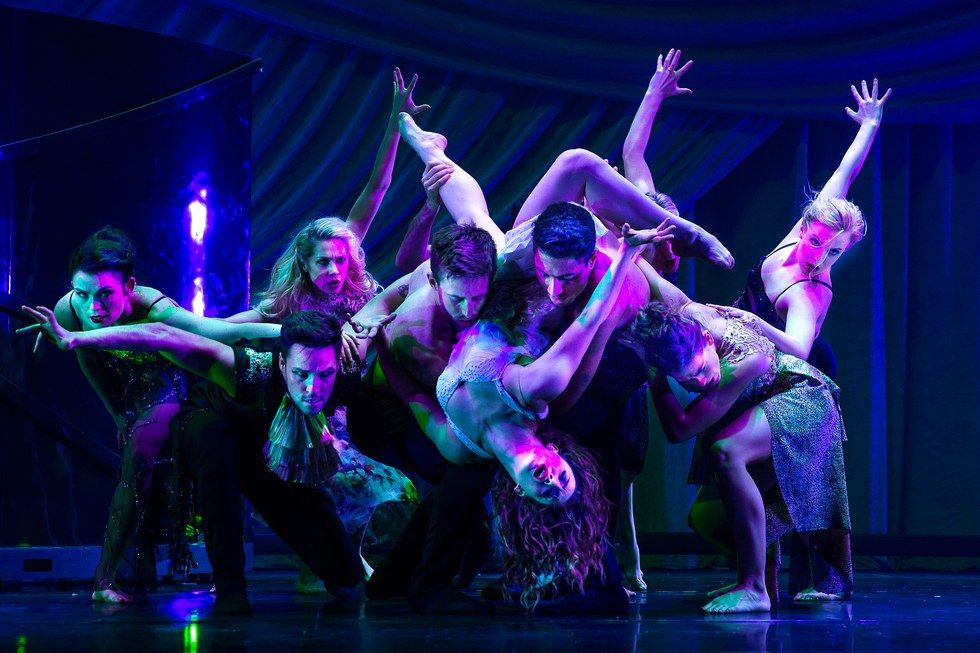 (via Shaping Sound)
A few updates this year included new cast member "So You Think You Can Dance" alum and former cover star Ricky Ubeda, which we were not mad about at all. Ricky gave us one of our favorite moments of the whole show: a gorgeous, loving and emotional duet with Travis. Seriously, it was powerful and got the biggest applause of the night by far.
Another update had Mallauri Esquibel (another SYTYCD alum and former cover star) dancing the leading role usually played by Jaimie Goodwin. We have to say, she killed it. She was vulnerable, sultry, strong and #flawless in every single number.
And we loved seeing the rest of the cast (Chantel Aguirre! Channing Cooke! Kate Harpootlian! to name a few...) back in action, too. And clearly, so did the audience as the whole cast received a roaring standing ovation at the end of the night.
The coolest part? Watching the all the dancers have #allthefeels during the last number and bows as they came to terms with closing the curtain on their last show and a super successful tour. You could totally see how much they all love to dance, and more importantly, how much they all love to dance with each other. Awww.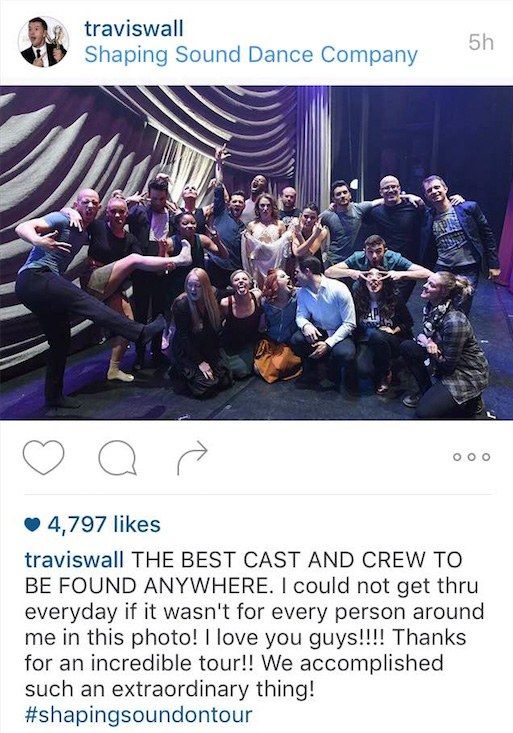 (via @traviswall)
And shoutout to the famous audience members we fan-girled out over. Oh heyyyyyy Robbie Fairchild and Tiler Peck, aka the cutest couple of all time, who just happened to be sitting a few rows over from us. Casual.
Dance News
Mar. 23, 2017 10:14AM EST
To quote my grandma: Goodness gracious, the members of Shaping Sound are busy busy bees! It feels like we just saw the company give an amazing performance in NYC as part of a super-intense tour—and now it's about to begin yet another tour cycle.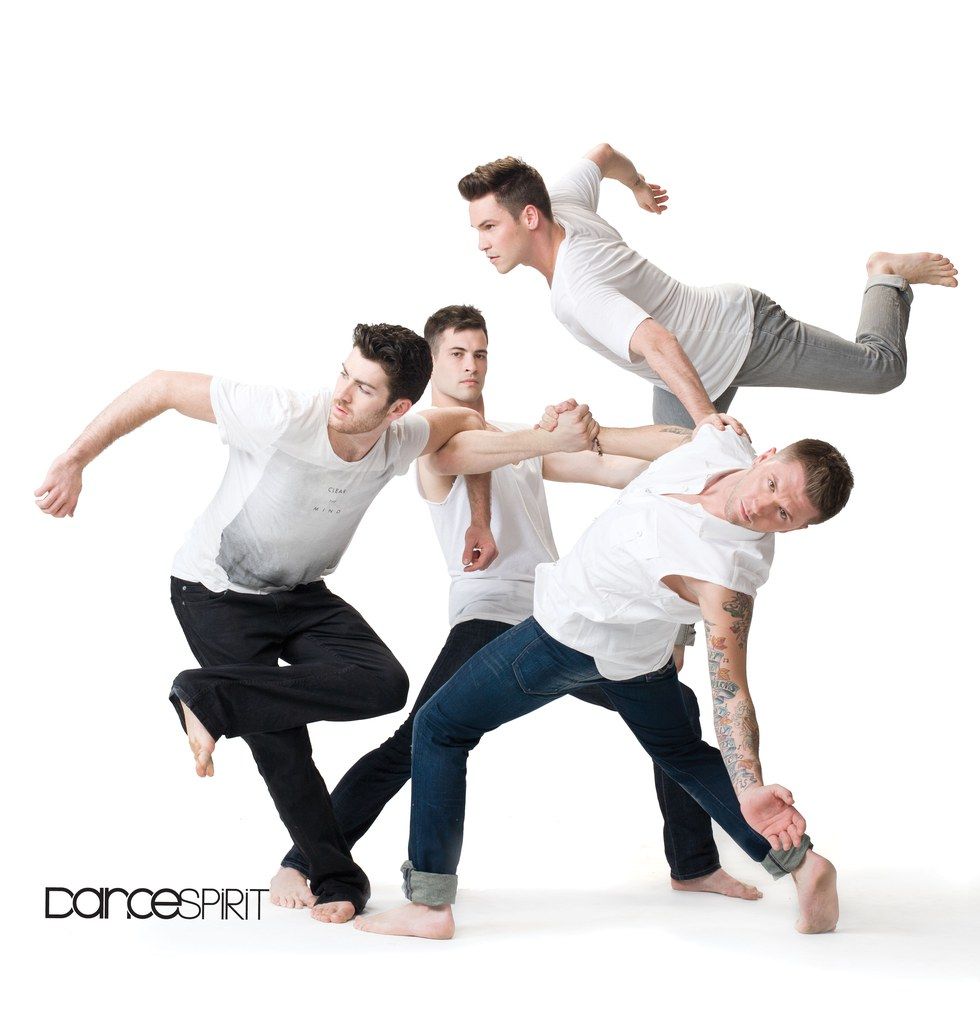 Shaping Sound's (from left) Teddy Forance, Kyle Robinson, Nick Lazzarini and Travis Wall (photo by Joe Toreno for Dance Spirit)
What can we expect from this latest round of Shaping Sound? Well, as co-founder Travis Wall told us a few weeks back, the production will have "the same outline as our first...but it will be an overall cleaner and better show," with two new numbers and a lot of small-but-important improvements. Obviously, TWall will be performing, as will fellow co-founders Nick Lazzarini, Teddy Forance and Kyle Robinson. A lot of our other favorite SS dancers are also back, including Jaimie Goodwin, Chantel Aguirre, Chelsea Thedinga and Channing Cooke. And there are some exciting new additions to the company, too—notably "So You Think You Can Dance" Season 10 champ Amy Yakima (YAY!).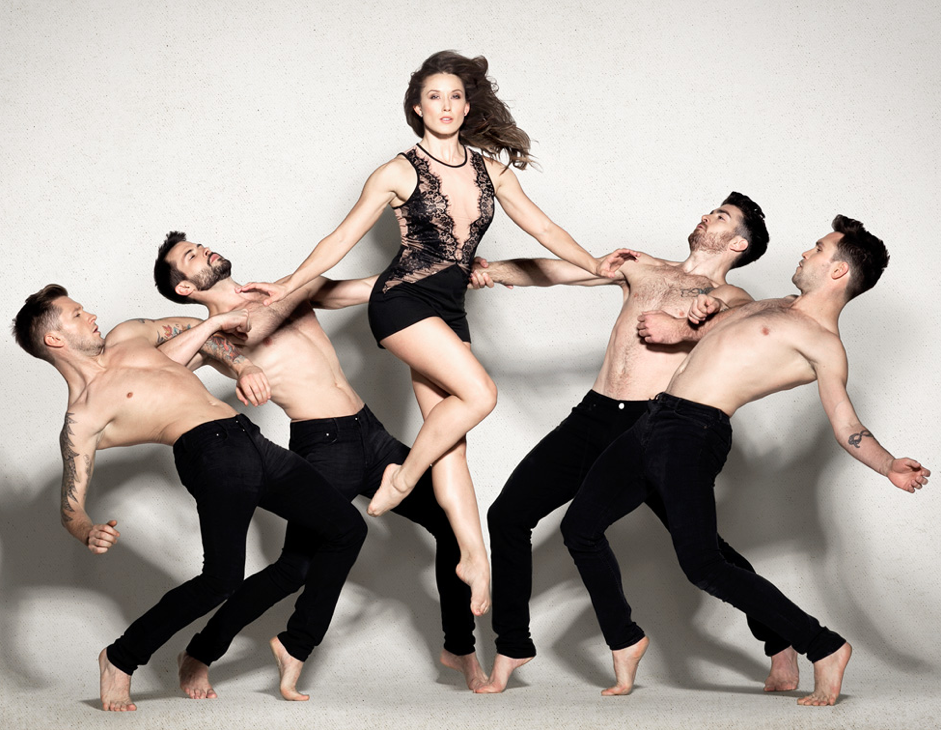 Um, how stunning does Jaimie Goodwin look in the company's latest campaign image? (via shapingsoundco.com)
The tour will hit 20 cities across the U.S. between October 11 and February 15. Is your city one of them? Click here to find out—then take a look at the high-drama preview video:
Dance News
Mar. 23, 2017 07:50AM EST
What can Amy and Fik-Shun expect now that they're officially the winners of "So You Think You Can Dance" Season 10? We caught up with all 10 former champs to find out about their post-"SYTYCD" lives.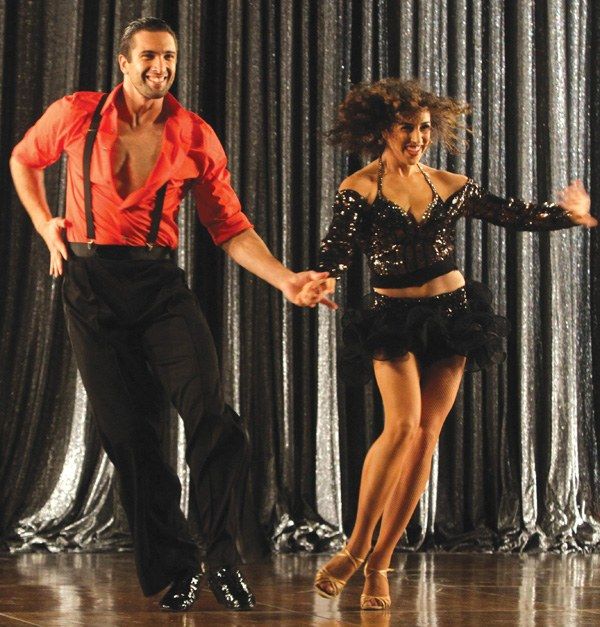 Eliana with Dmitry Chaplin on an episode of "Bones." (photo by Patrick McElhenney/Fox)
Eliana Girard, Season 9
Eliana started rehearsals for Taylor Swift's Red Tour just a few months after her win. "The show made me more inspired to grow as an artist," says the ballerina, who will spend this month performing with T-Swift in Australia.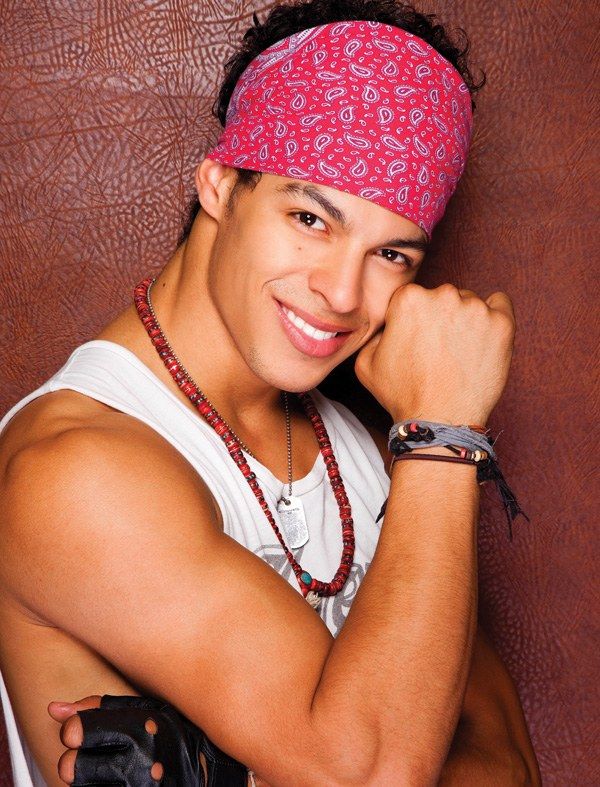 (photo by Gilles Toucas)
Chehon Wespi-Tschopp, Season 9
Talk about branching out—this ballet boy-wonder has got acting (a guest-starring role on "Bones," plus several commercials), clothing design (an upcoming "CheForce" line for dancers) and choreography projects (alongside Mia Michaels) in the works. He's also launched his own dance convention, CheForce. "I couldn't be more grateful that America gave me the chance to grow on the show," he says. "The journey completely changed me."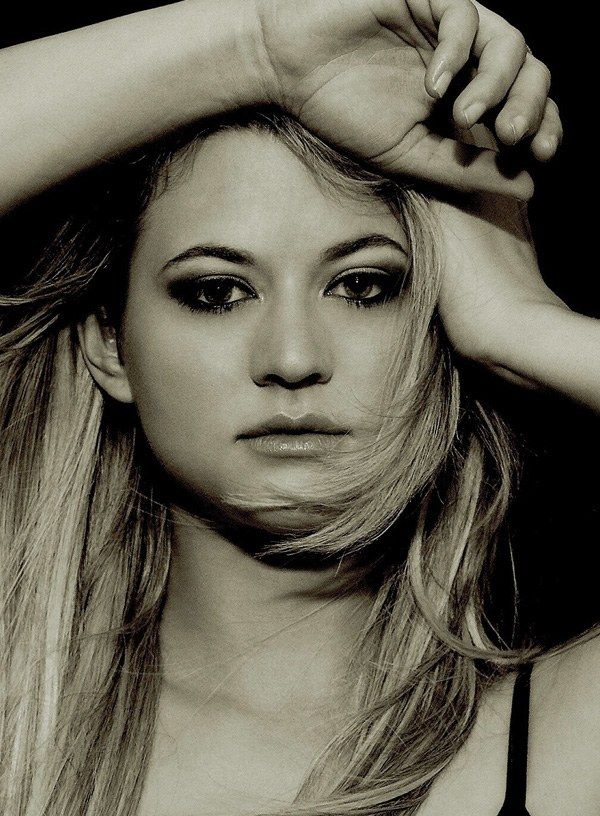 (photo by Jonathan Ressler)
Lauren Froderman, Season 7
Lauren had just graduated high school when she made it onto the show, and she put off college to tour as the "SYTYCD" champion. She then danced full-time for a while—teaching master classes and performing on "Glee" and at the Kids' Choice Awards. But now she's a full-fledged college girl! Lauren will graduate from Loyola Marymount University in 2015 with a BA in liberal studies. "Then I'll get back into the grind of auditioning," she says.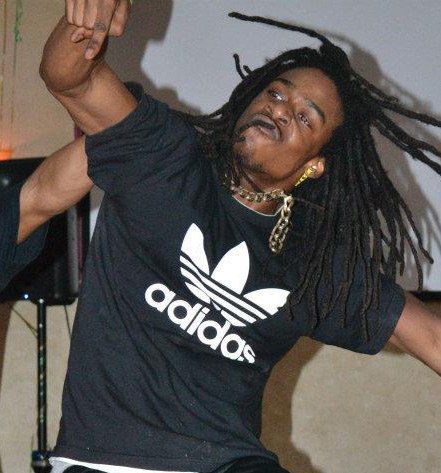 (courtesy Russell Ferguson)
Russell Ferguson, Season 6
Krumper Russell recently choreographed for Ukraine's version of "SYTYCD," started his own company called SideStreet and snagged a featured role (alongside Chehon) in the new dance flick East Side Story. Bostonians can catch him in Tony Williams' Urban Nutcracker, December 6–22, at John Hancock Hall.
(photo by Josh Williams)
Jeanine Mason, Season 5
"SYTYCD" was the first of many TV appearances for Jeanine. In addition to her former recurring role on "Bunheads," she'll appear on TNT's "Major Crimes" this month and recently shot pilots for MTV and Fox. She's also been attending University of California—Los Angeles. "Graduating this year will be a proud moment!" she says.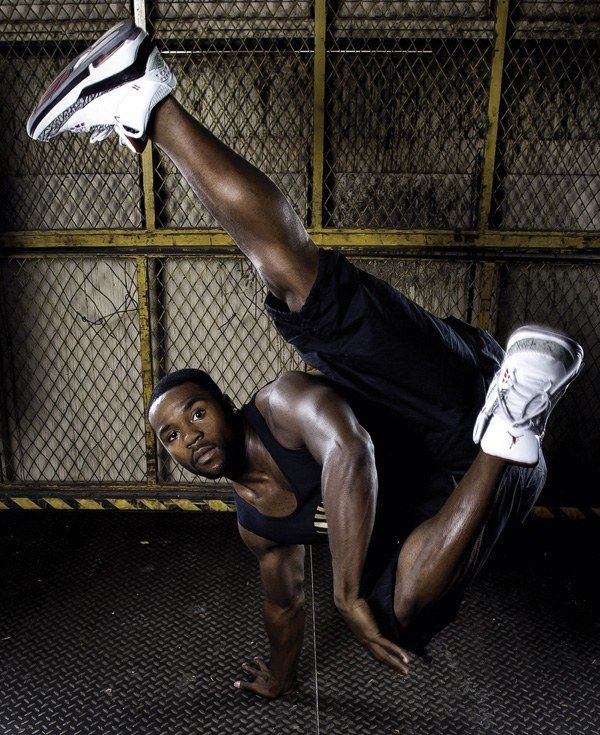 (courtesy Joshua Allen)
Joshua Allen, Season 4
In addition to being a Season 10 All-Star, Joshua's pursuing a career as a triple threat. He was featured in Step Up 3D and Footloose, appeared on "Community" and "American Horror Story" and plans to release his first album this year.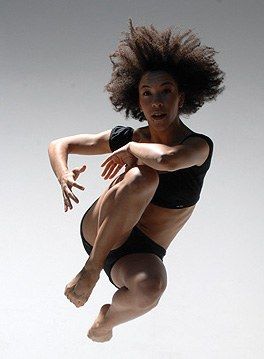 (photo by Quinn Baston)
Sabra Johnson, Season 3
Since her win, Sabra has been dancing all over the world. She spent a year with Cedar Lake Contemporary Ballet in NYC, danced in Mexico City and Germany and is now a member of dance theater company Staatstheater Darmstadt in Austria.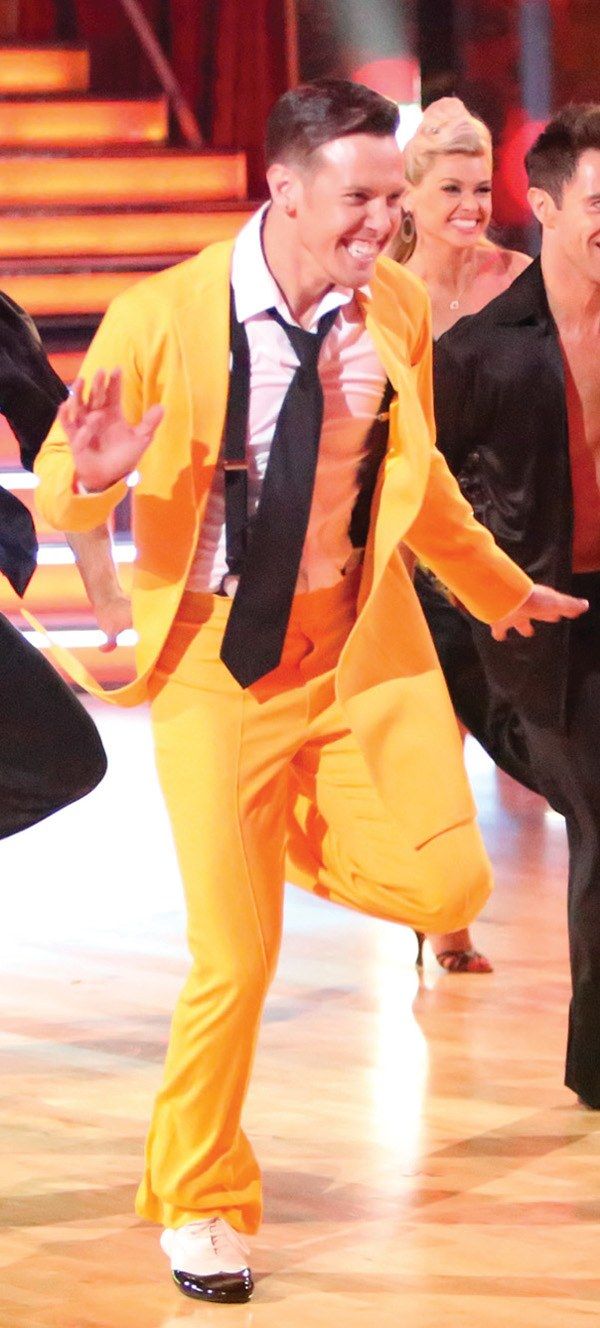 Benji Performing on "Dancing with the Stars" (photo by Adam Taylor/ABC)
Benji Schwimmer, Season 2
Benji's been busy choreographing for the stars: He created and danced in Paula Abdul's final "American Idol" performance. Staying true to his swing-dance roots, he's also won the U.S. Open Swing Dance Championship the past four years in a row with partner Torri Smith.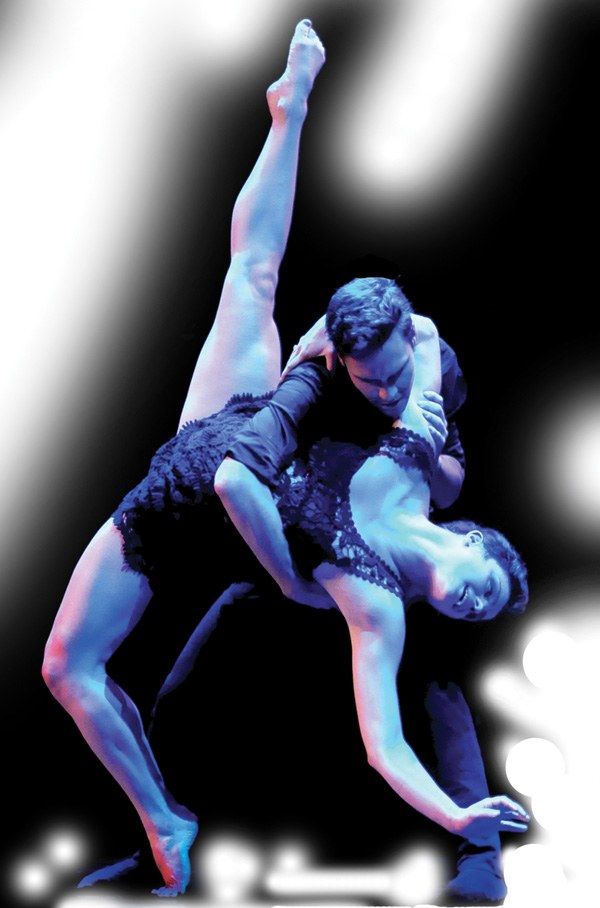 Melanie and Nick performing at The Dance Awards (photo by Matthew Murphy)
Melanie Moore, Season 8
If it seems like Melanie's all over your TV screen, that's because she is. She burned up the dance floor as a Season 10 All-Star, danced at the Primetime Emmy Awards in September and played a New York Academy of the Dramatic Arts student on Season 4 of "Glee." She's also a member of contemporary company Shaping Sound.
Nick Lazzarini, Season 1
Besides his fame as the very first "SYTYCD" champ, Nick is probably best known as a founding member of Shaping Sound. He's also a beloved faculty member at JUMP dance convention. How can future contestants achieve his level of success? "Make sure you're open to anything and everything," he says.
Popular
Mar. 23, 2017 05:26AM EST
"The swaggiest thing I have is like, kick-ball-change. It's a really good kick-ball-change."
—Nick Lazzarini, Voice of Reason, "All the Right Moves"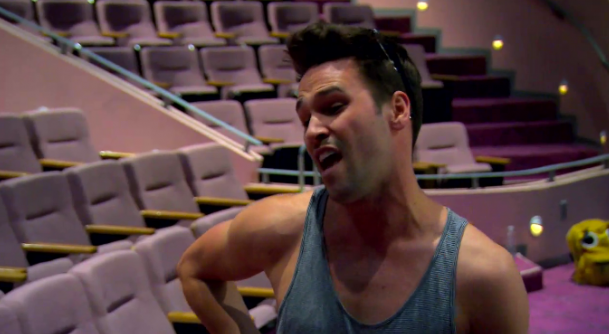 Last night's episode of "All the Right Moves" was mostly hilarious (Nick compares riding a bike with "Toddlers & Tiaras") with a tiny touch of boy drama (don't kiss your best friend's girl, people) and, naturally, an explosive blow from Taja, who threatened to leave the company. There wasn't enough dancing for my liking, but there was still plenty of action, so let's talk about that, OK?
The 10 Lessons We Learned From "All the Right Moves" Episode 3: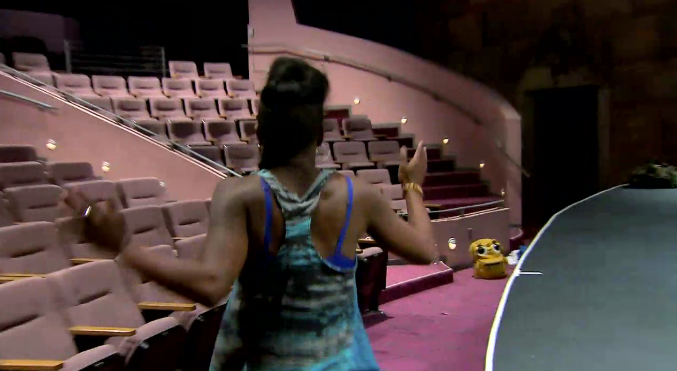 1. The backpacks on this show continue to be amazing. I realize that during the first scene I was supposed to be focused on the blowout between Travis and Taja and the whole "this needs to squash" drama. But really, all I could think was that last week, Travis rocked a black sequined backpack (which appeared again this week before he did his solo), and this week Taja made her exit wearing a yellow fur backpack thing. I would like to pitch a spin-off to Oxygen called "Backpack Shopping with Shaping Sound." I will gladly let Travis and Taja hook me up.
Oh yeah, and Taja quits the company. She says her work ethic is "misunderstood," and this makes Travis sad because he feels like he and Taja have such a long-standing relationship and she would never do this to him. Luckily the other female dancers in the company are pretty much awesome, so I think everyone will be OK.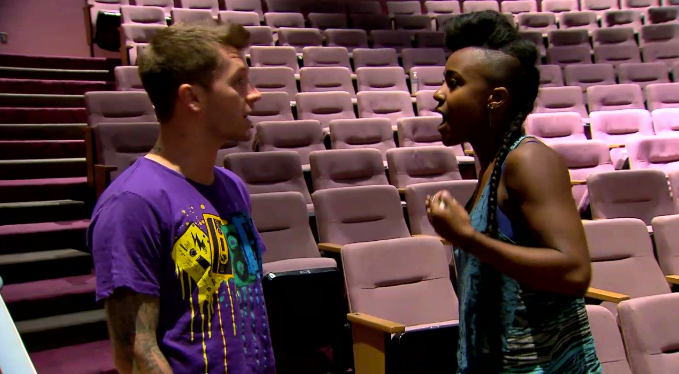 2. At some point, you have to make a decision: Are we best friends or are we professionals? Obviously leading a company of your peers is going to be challenging, and this came to a head in last night's episode with the Taja/Travis stuff. I think Travis could have come down on Taja a bit harder, honestly, which I know is tough. But by saying, "Enough is enough, shape up or you're out," he would have maintained the upper hand instead of letting her be the one to leave.
Travis made a great point later when he was talking with Jaimie, and it's a point I wish he had made directly to Taja: "You would have never done that with Brian Friedman. You would have never done that on 'X Factor.' " It's so true. Look, I like Taja, I really do, and I get where she's coming from sometimes. But she does act differently around Travis than she does around Nicole Scherzinger, I'm sure, and that's not fair.
Also, Taja's hair bouf gets bigger every week.
3. Jaimie and I have the same bunny onesie. I got it for Christmas. It's really snuggly and wonderful. It's no sequined backpack, but it's still pretty cool.
4. Travis doesn't want to be a dancer. "It may be hard for people to believe, but I don't like dancing as much as I like choreographing," he said last night. I like that he's evolved, and that he's done it consciously and at his own will. It wasn't like he stopped growing as a dancer or got injured or dried up. Travis was always a really good performer. But he realized it wasn't what he wanted to do, and so he took action to transition into choreography, and ultimately he wants to be a director. I give him a lot of credit there.
"My life as a dancer, to me, means nothing," Travis said. It's kind of a bummer because he's really talented and he can do something like 4,200 pirouettes, but hey, if he's not digging all that spinning, why do it? Power to you, Trav, for doing what you want and not just doing what you're already good at.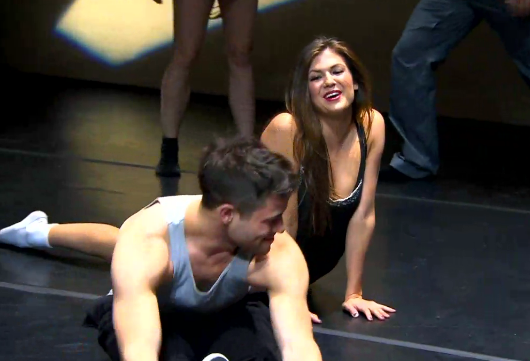 5. Kyle and Noelle together should be illegal. It's just too much good-looking-ness happening.
6. Chantel Aguirre is my favorite female dancer right now. She doesn't even have to dance. I just think she's so stunning.
7. The whole "Teddy kissed Kyle's girlfriend" thing from the episode previews was just slightly blown out of proportion, don't you think? First of all, it didn't really seem clear to me that Noelle and Kyle were actually dating. Were they? Did I miss that? I don't know. So yeah it's a bit shady that Teddy and Noelle kissed (where were the Oxygen camera crews for that one?), and Teddy says it was all "intense," but the bro code didn't seem quite as broken as the previews indicated.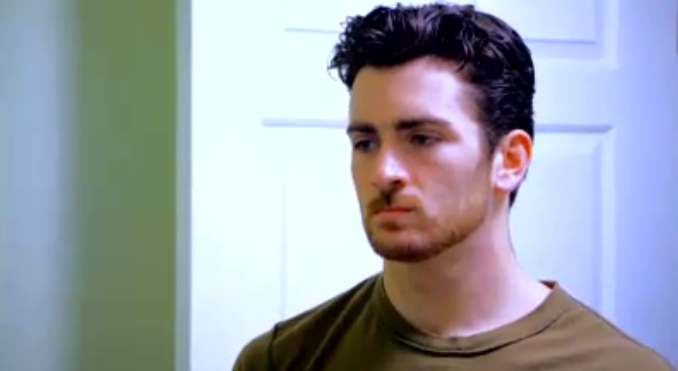 What have we learned from all this, dancers? Don't drink tequila. It's evil and it ruins lives and friendships.
Also, in the "morning after everyone got drunk and kissed the wrong people" scene, Teddy's Gatorade matches his bright-green shirt. I realize this has little relevancy, but it's something I noticed and appreciated.
8. Nick taking hip hop is the best ever. He walks into Bryan Tanaka's class with a sideways hat and a greeting of "What up, gangsters?" Nick claims he's terrible at hip hop. "I'm stressed out about this!" he exclaims. He says he doesn't like doing hip hop because he's not good at it. I get that—but I thought he looked pretty good! Granted, he was dancing next to Teddy, who crushed the choreography effortlessly, but Nick held his own. Still, Nick doesn't want Shaping Sound to do hip hop in its show, and then he drops a "You go, Glen Coco." Just...yes. Yes, Nick.
Then, Nick and Travis have a heart-to-heart back at the house, which is great. Nick recounts his day of hip hopping, dropping great lines like "Not to mention, Teddy was like DJ Swagaroo." He tells Travis that when he's not good at something, it stresses him out. And that brings us to knee pads...
9. Travis teaches Nick how to ride a bike, but it's about so much more than that. This was, hands down, the most excellent part of the episode. To summarize: Nick agrees to learn to ride a bike (which he refers to as "a machine") if, in turn, Travis will overcome his fear of performing a solo. Travis is practically giddy about getting Nick into knee pads, elbow pads and a helmet and it's so ridiculous to watch.
Nick in a helmet is cute enough, but Travis wanting to teach him to help him "overcome his control issues" is even more precious. Then Nick slams his head into the ground to make sure his helmet works. Now, we all realize this scene wasn't just about learning to ride a bike, right? There's deeper contextual meaning here as Nick "takes one for the team, bites the bullet and tries not to break his face" on the bike. This was about Nick pedaling around ("pushing like a mom from 'Toddlers & Tiaras' ") and overcoming his own fears so Travis could take that energy onstage with him to perform a solo. That's friendship, man. Bromance—brodance—at its best.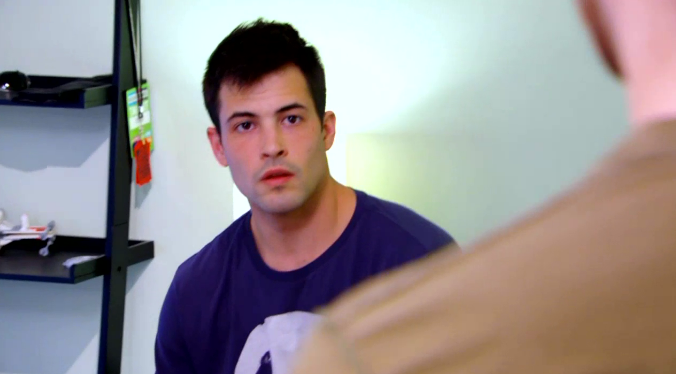 10. Kyle is angry. Luckily, anger looks good on him. Everything looks good on him. Teddy confesses that he and Noelle kissed, and Kyle seems a little "kicked while I'm down." He tells Teddy he's "been lost the past couple weeks" and ultimately snaps that he's "over L.A. and over Shaping Sound." But considering he's in the previews for next week's episode, I don't think he's going too far. And I predict he forgives Teddy, because they are besties.
Next week: tWitch is back! Plus, the boys plan to go to NUVO to perform a Shaping Sound piece, but then everyone bails and it is scandalous. 
Until then, tell us what you thought of this week's episode!
Dance News
Mar. 23, 2017 05:17AM EST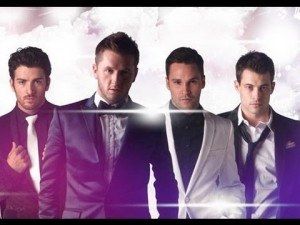 Today's the day! "All the Right Moves" premieres tonight at 9/8c on Oxygen. Get the popcorn ready and set your DVRs, people, because you're going to love this show. I mean, come on: a docu-series starring Travis Wall, Teddy Forance, Nick Lazzarini and Kyle Robinson, along with the other super-hot members of contemporary company Shaping Sound? What's not to love?
And if you're looking for a little pre-premiere reading/viewing to psych yourself up, we're here to help. Learn all about Shaping Sound in Alison Feller's May/June cover story. Check out these kind of hilarious highlights from a conference call with Travis, Teddy, Nick and Kyle. Get a sneak peek at clips from the show on the "ATRM" website. And watch the fab foursome banter on Pix 11 News below. Enjoy!
Mar. 23, 2017 05:15AM EST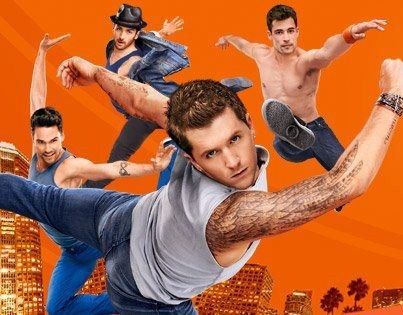 T-minus two weeks until the premiere of "All the Right Moves" on Oxygen! Us DS editors were lucky enough to get our hands on a preview copy of the first episode of the dance reality show—starring Travis Wall, Nick Lazzarini, Teddy Forance, Kyle Robinson and the other members of Shaping Sound—and we can assure you that it's packed with all the amazing dancing (and drama) you're hoping for. (It also, by the way, features a cameo by Editor in Chief Alison Feller's arm, from the footage the show's crew shot at our photo shoot with Shaping Sound.)
Travis, Nick, Teddy and Kyle, who live together as well as dance together in L.A., did a conference call on Monday to discuss the show. They were, of course, their usual awesome, outspoken selves. Here are some of the highlights.
[When asked what they've learned about each other from living together:]
Nick: With Kyle, I learned that he's...very handy. I mean, the first week he moved into our house, he literally fixed everything that was wrong in it. It was incredible. It was like having Tim "The Toolman" Taylor in our house.
[On the dynamic of two straight guys living with two gay guys:]
Travis: We don't even think about it, because it's our life and it's been our lives. This is who we are and this is who we've always been. Our sexuality has never ever been a factor in our relationship.
Kyle: I mean, they know that I'm straight and they respect that. Do they crack jokes and everything? Yes, all the time. They're always like—you know, grabbing at me. But, you know, you fend them off and then you're like, "All right, come on."
Nick: Kyle, I've never grabbed you before.
Kyle: Oh no, never, Nick.
[Their advice for aspiring dancers:]
Teddy: Have your own voice. Give that style and that flavor—find your own creative juices. All of [Shaping Sound's] dancers can take the stage and be amazing.
Travis: Train, train, train. Take your ballet seriously. Do everything technically that you can do to make your body better....We also look for that something special. All the girls that dance in our company, especially—they sparkle. They're really cool girls, and that comes across in their dancing.
Kyle: And it helps if you can get the leg up.
Tune in for the first episode of "All the Right Moves" on July 31 at 9/8c!
Feb. 20, 2017 07:00AM EST
Unless you live under a rock, you've probably heard that Shaping Sound is coming back on tour with a brand new show this spring. (Remember that brilliant sneak peek on "Ellen"?!) Although the tour doesn't actually kick off for a few weeks, March 1 to be exact, the company has been sharing some lovely behind-the-scenes tidbits. And they're getting us VERY excited.
While no specific plot lines have emerged, the show seems to feature a '20s, Gatsby-esque vibe with lots of fringe-tastic costumes—which is all kinds of 👌—and lots and lots of exciting choreo, as per usual. Plus, it has a stellar cast, aka all our faves (Chantel Aguirre! Gaby Diaz! Kate Harpootlian!), including the original founding trio of heartthrobs: Travis Wall, Nick Lazzarini and Teddy Forance.
Check out the recently released official commercial below, plus a few of the other #bts gems cast members have been posting:
Dance News
Dec. 25, 2013 07:00AM EST
...gooey cinnamon buns for breakfast, a giant mug of hot chocolate with whipped cream on top and a roaring fire in the fireplace.
OK, and a few other things. We'll get to those in a sec.
First: Merry Christmas, everyone, from all of the Dance Spirit editors!
It's arguably the most festive day of the year, and if you're a Christmas celebrator, we hope you're in the midst of a very merry day. (Pajamas mandatory all day long. Deal? Deal.)
But you don't have to celebrate Christmas in order to make a lengthy wish list, right? Here's what the Dance Spirit editors are dying for this year...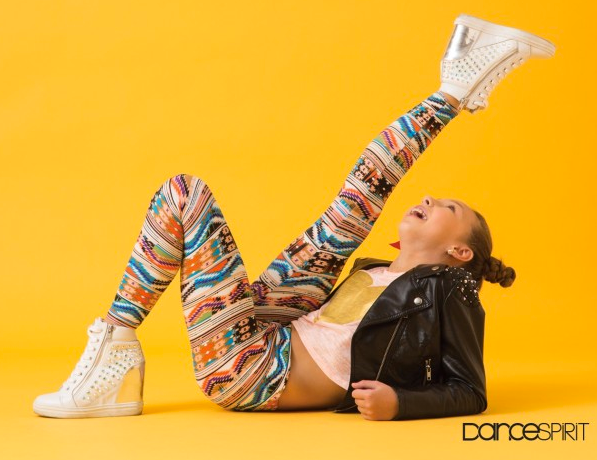 Sophia's shoes are from Steve Madden. Get 'em while you still can! (Photo by Erin Baiano)
"Sparkly wedge high-tops, like the ones Sophia Lucia is wearing on our January cover. As a fellow shorty, I understand her need for a little extra height—even when it's a sneaker day." —Rachel Zar, managing editor
"I want another live musical on TV! How about Singin' in the Rain? Ryan Steele in the Gene Kelly role? Cloud Campos in Donald O'Connor's part? Somebody get Rob Ashford on this, stat!" —Margaret Fuhrer, associate editor
"I want to go to a taping of 'So You Think You Can Dance' during Season 11 so I can scream 'judges' in a Cat Deeley-esque British accent. That, and a pair of harem pants so I can feel like less of a bunhead in hip-hop class." —Maggie McNamara, assistant editor
"In a perfect world, stores would play Nutcracker music all year long—and the rest of the world would love it as much as I would." —Meggie Hermanson, fashion editor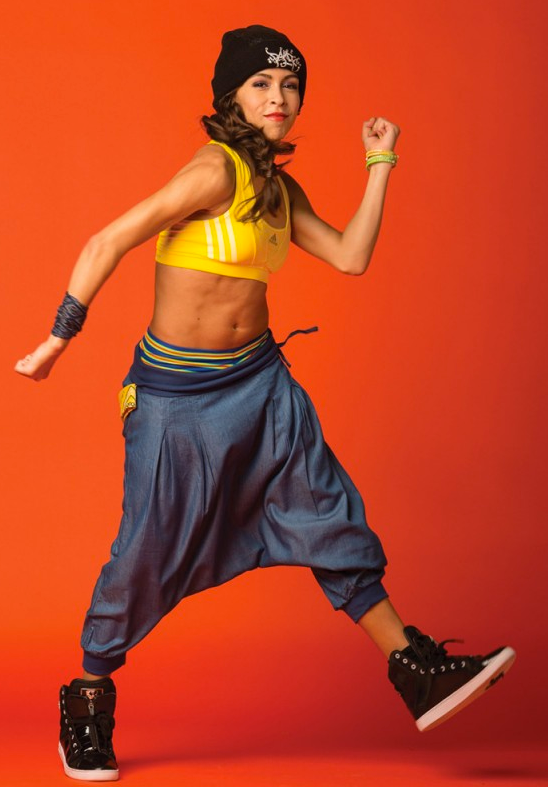 Simi! Let's be twinsies. (Photo by Erin Baiano)
As always, I've got quite the list of my own going: I want Lin-Manuel Miranda to bring something—anything—to Broadway ASAP. I want to go shopping with Simrin Player. I want to put an end to "Dance Moms" and in its place create a TV show about all the great things that happen in the competitive dance world. I want Juliet Doherty to take home the top prize at the Prix de Lausanne. I want Nick Lazzarini to be the next President of the United States. I want newlyweds tWitch and Allison Holker to have, like, millions of little dancer babies. And I want to grow just one more inch so I can be tall enough to audition for the Radio City Rockettes.
Get busy, Santa—you've got some serious work to do for us this year.
Happy holidays!
Dance News
Dec. 17, 2013 10:52AM EST
Love Shaping Sound? Live in or around or, you know, within flying distance of NYC? We've got good news for you, folks.
The super-hot company, created by four guys you may have heard of—Travis Wall, Nick Lazzarini, Teddy Forance and Kyle Robinson—will be giving three special performances on Sunday, January 12 at NYC's Roseland Ballroom. The VIP previews promise a sneak peek at the group's upcoming 2014-2015 world tour (dates TBA).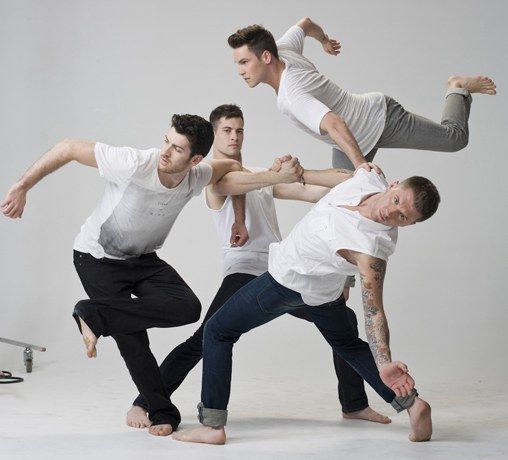 (Clockwise from top) Nick Lazzarini, Travis Wall, Teddy Forance and Kyle Robinson photographed for "Dance Spirit" by Joe Toreno
We don't know what the Shaping Sounders are cooking up for us this time, but if last year's production is any indication, it's going to be pretty darn great. Click here for tickets to the previews (they're just 15 bucks!).
Get Dance Spirit in your inbox
Nov. 27, 2013 07:00AM EST
The dancers of Shaping Sound definitely know how to work it in front of a camera. In fact, that's probably how you met most of the company's super-talented artists—during their appearances on "So You Think You Can Dance" and "Dancing with the Stars," or thanks to the group's reality show, "All the Right Moves" (RIP!). Even their smash-hit national tour, That's Where I'll Be Waiting—choreographed by co-founders Travis Wall, Nick Lazzarini, Teddy Forance and Kyle Robinson—had a cinematic quality to it.
Now the dynamic group is planning to work both sides of the camera, creating a short film in collaboration with composer Ólafur Arnalds. The idea is "to use the camera as another character, bringing you, the audience, into the center of the dance." Sounds nifty, right?
Here's where you come in: Shaping Sound has mounted a Kickstarter campaign to raise the funds needed to complete the project. Check out the preview video below—then click here to visit the Kickstarter page and make a donation.
Jun. 18, 2013 11:21AM EST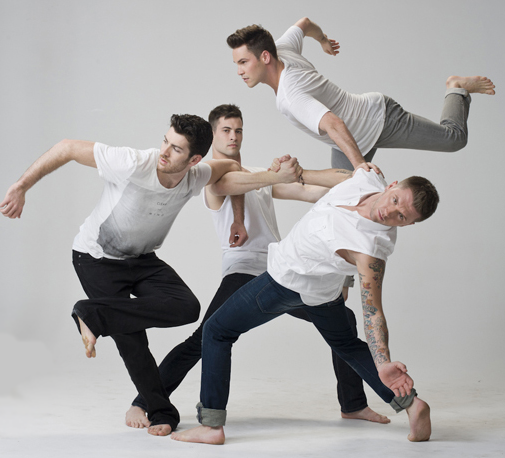 (L to R) Shaping Sound's Teddy Forance, Kyle Robinson, Nick Lazzarini and Travis Wall, photographed for "Dance Spirit" by Joe Toreno
Last night, the DS staff got all gussied up and headed to the Beacon Theater for Shaping Sound's That's Where I'll Be Waiting. So did pretty much everyone else in NYC.
No, but really: The crowd at this show, which was the last stop on the company's month-long tour, was incredible. Along with mainstream dance fans like Jesse Tyler Ferguson (a.k.a. the best "So You Think You Can Dance" judge of all time), there were a host of familiar dancers and choreographers milling through the lobby of the Beacon. Joey Dowling! Kenny Wormald! Dana Wilson! Ida Saki! Catherine Hurlin! It was like a reunion for all the dance world's cool kids.
Not that that's surprising. The members of Shaping Sound are some of the most exciting people on the commercial scene, after all—and definitely not less famous since their turn on the reality show "All the Right Moves." Almost every Shaping Sound dancer is a dance celebrity, and the people most prominently featured in That's Where I'll Be Waiting—Travis Wall, Nick Lazzarini, Teddy Forance and Kyle Robinson, who also created and choreographed the show—have become legit stars. More celebrities onstage = more celebrities in the audience (and also = more opportunities for us lesser non-celebrities to totally freak out because Jesse Tyler Ferguson is sitting one seat away from us, eee!).
The Shaping Sound foursome were smart about how they presented their well-known team, too. That's Where I'll Be Waiting gives each dancer a specific character—i.e., "The Trouble" (Alexa Anderson), "The Temptress" (Channing Cooke), etc—and at least a few moments in the spotlight. While the piece is threaded through with a love-triangle dream-story involving Travis, Teddy and Jaimie Goodwin, it's really driven by all the strong personalities onstage—personalities the audience already knows and loves.
Does that always work? Well, not quite. (Frankly, I'm still not sure why Chelsea Thedinga is "The Being.") Could I watch Nick, a.k.a. "The Wayward," do his flamboyantly fabulous David-Bowie-in-Labyrinth-meets-Herr-Drosselmeyer act (which is really just Nick being Nick) in his leather cape-vest alllll night? Oh, totally. And so could the rest of that star-studded crowd, which went standing-o bonkers for the entire cast at the curtain call. Congrats, guys!