Photo by Be More Media, courtesy Jose Ramos
Jose Ramos' resumé reads like a VMA attendance list: Jennifer Lopez, Chris Brown, Ciara, Diddy, Rihanna, Nicki Minaj and Beyoncé have all enlisted his incredible skills as a choreographer and dancer. With clientele like that, it's no wonder that Ramos goes by the nickname " Hollywood." But while his life sounds like a fairytale now, Ramos had to work hard to end up in the "happily ever after" stage of his story.
Keep reading...
Show less
Hi everyone. How's your Friday so far? Just OK? Kind of...meh? Let me fix that for you.
University of California, Irvine student Jeffrey Caluag and his friend Dimitri Mendez posted this video of their choreography to Nicki Minaj's "Anaconda" earlier this week. There's no twerking, but goodness gracious, there's a lot of werking.
It is everything. And it should do the trick perfectly today.
Happy Friday, y'all.
This one's for all you ballerina-hopefuls out there wrestling with spatula feet...
Not all of us were endowed with arches so curved they'd make a banana jealous (le sigh)—and while having less-than-ideal feet isn't a ballerina death sentence, we understand that the struggle is real.
That said, let's set aside the Thera Bands, the tennis balls and the (somewhat-terrifying) foot-stretcher contraptions for a moment and have a good laugh. Because if there's one way to ease a potentially sore subject, it's humor.
You know we love a good ballet-inspired parody, especially one that brings us new, clever lyrics to the songs we already can't seem to get out of our heads. So naturally, it's about time we had a ballet parody to Nicki Minaj's "Anaconda."
That's where 15-year-old ballet student Clarissa May comes in. A couple weeks ago, she released her "Anaconda" parody, "My Ballet Teacher Don't." Instead of celebrating an obsession with...the bootay...Clarissa's version focuses on a ballet teacher fixated on perfect arches—because her "ballet teacher don't want none unless you got feet hun."
Seriously, something's in the water in Canada—and it's producing crazy-talented, out-of-this-world, did-that-really-just-happen dancers left and right. In our October issue, we gave you an insider's look at some of the top Canadian dance studios taking over the competition scene. Now we can throw another into the mix: Thank you, KORE Dance Studio, for bringing us the awesomeness that is Taylor Hatala.
Everybody's been talking about this beast of an 11-year-old since hip-hop choreographer Laurence Kaiwai posted a video of himself dancing with her to Nicki Minaj's "Anaconda." You guys know how we feel about mini hip-hoppers, and you know we love a good "Anaconda" performance—so this video is basically #cloudninestatus for us. Prepare to be obsessed:
After you watch it a couple (hundred) times, check out two more Taylor Matala videos that are equally jaw-dropping: "Act Out" and "Am I Wrong":
#SaturdayMade
Oct. 22, 2012 03:21PM EST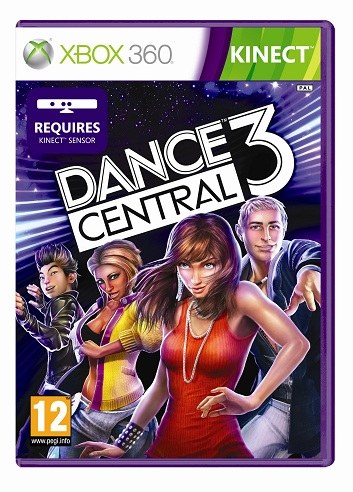 Remember waaaaay back in June, when we gave you the heads-up about the latest version of "Dance Central"—the video game in which your whole body, thanks to the Xbox Kinect system, is the controller? We were super-psyched about the fact that "Dance Central 3" would teach you some of Usher's slickest moves, routines based on actual choreography from his music videos.
Well, "Dance Central 3" has arrived, and it's even better than we imagined. In addition to the Usher amazingness, there are more than 40 other songs to choose from, by artists like Nicki Minaj, Daft Punk and (my personal favorite) New Kids on the Block. This game will teach you how to Dougie—or how to do the Hustle. You can even share the goodness with up to seven of your best dance friends, thanks to "Crew Throwdown," which lets teams of dancers battle it out.
But you don't have to take our word for it: We're giving away a copy of "Dance Central 3"! Enter here for your chance to win.
Feb. 13, 2012 11:05AM EST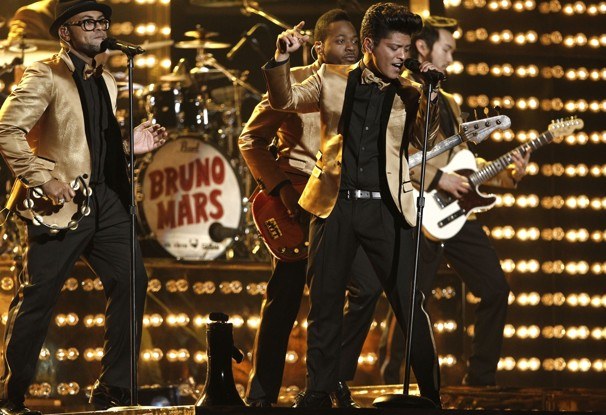 Last night's Grammys belonged to two people: Adele, who (rightfully) took home every award under the sun, and the late, great Whitney Houston. Both will always be known as singers of incredible power and purity. Like Houston, Adele has figured out that the best way to showcase a gorgeous voice is to pare everything else away. The video of Houston performing "I Will Always Love You" that played at the beginning of last night's awards showed her alone on a bare stage; Adele's performance later was similarly stripped-down (though not quite as austere as her heart-stopping rendition of "Someone Like You" at the VMAs last year). And when Jennifer Hudson paid tribute to Houston last night, she did it by herself in a single spotlight. Just a supremely talented woman and her microphone—there are few things more moving.
But I can't help myself: I've always watched the Grammys as a dance show. And this year's bittersweet Grammys didn't disappoint on that end. I fell head over heels for Rihanna's huge herd of dancers (seriously, how many people were on that stage? 50? It was AMAZING). Chris Brown tore it up, as usual, with a troupe of guys who glided and flipped all over his multi-level set. And whatever that Nicki Minaj number was—I'm not even going to try to figure that out—it did feature a group of Hollywood's finest dancers.
The performance I loved most, though, came from someone unexpected: Bruno Mars. Maybe I'm the last person in the world to know that Mars can MOVE. But his James Brown-inspired song-and-dance routine was pure joy. It came soon after host LL Cool J's somber prayer for Whitney Houston, and while segueing from that into an upbeat number could have been awkward, instead it felt just right. Houston wanted to dance with somebody; Mars danced, if not with her, for her.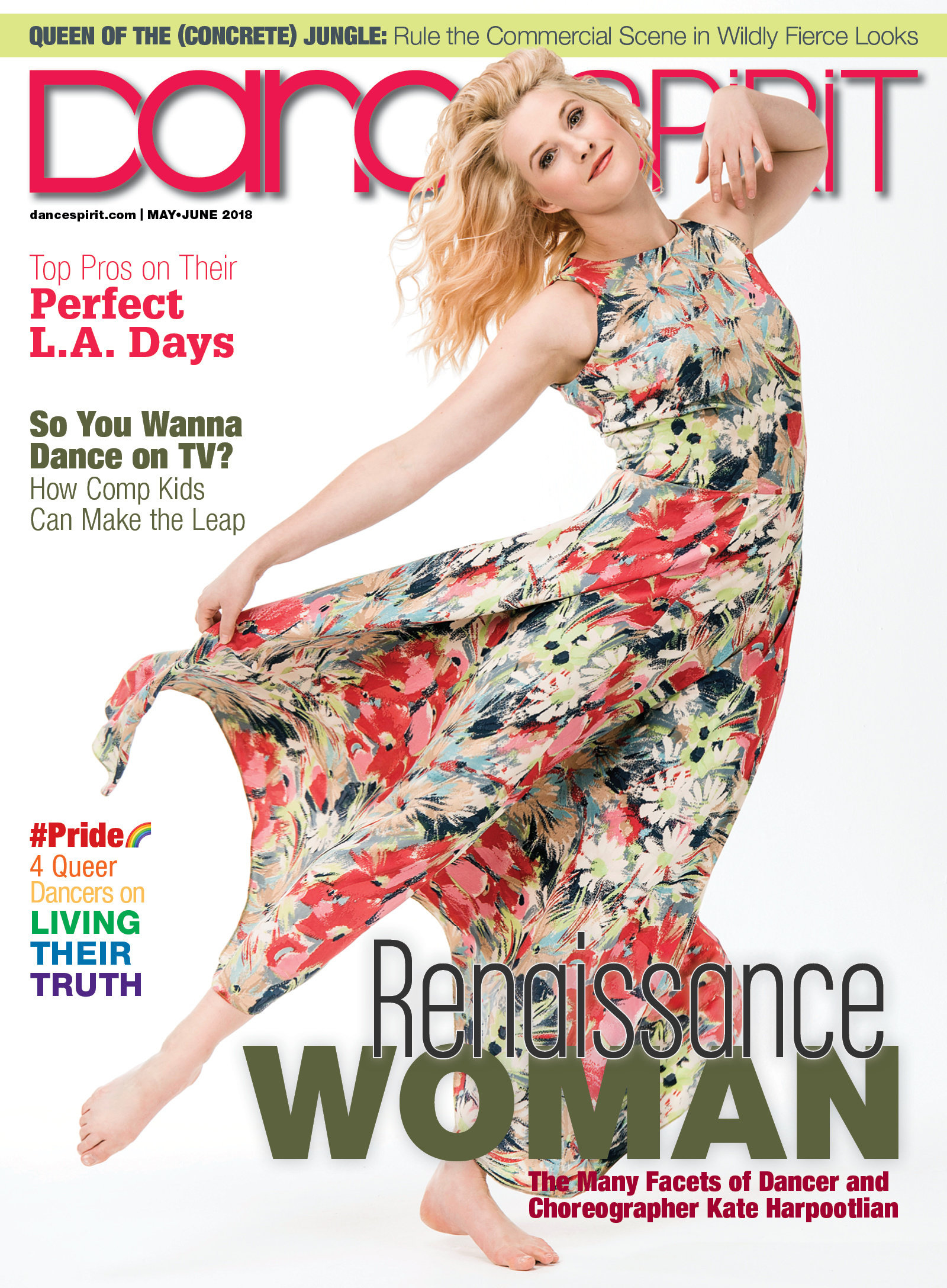 Get Dance Spirit in your inbox