"SYTYCD" judges (from left) Mary Murphy, Nigel Lythgoe, and Vanessa Hudgens (photo by Adam Rose, courtesy FOX)
We caught up with Nigel Lythgoe, Mary Murphy, Vanessa Hudgens, and special guest tWitch at "So You Think You Can Dance" auditions in NYC. The panel of dance pros discussed reuniting for the 15th season, what their favorite part of judging is, and their advice for "SYTYCD" hopefuls.
Keep reading...
Show less
Adam Rose/FOX
Oh what a night. We knew this was coming. We knew there would be a double elimination this week so we could move forward with a Top 4. But ugh, it still hurt. Yeah yeah, they'll all be on the tour, but saying goodbye now, when all these dancers are so good and so deserving—it's just a big ol' bummer. But before we get to the elimination x 2, here's how the night played out.
Actually, one more thing: Cat Deeley noted right from the start that we'd be getting a Top 4 based on last week's votes with no help from the judges. So going into the live performance, the Top 4 had already been decided! But still, the Top 6 dancers had to knock out an opening number, a solo, an All-Star-paired duet, and a routine with a fellow contestant. It felt a little torturous, no? None of it mattered! Is all fair in love and reality TV dance competitions? Not really, tbh. Anyway...
Keep reading...
Show less
The Top 10 and All Stars in the opening number (Tyler Golden/FOX)
Last week, after much fanfare and anticipation, we finally met the Season 14 Top 10. Which meant that last night, the hard part began: We started eliminating people.
Here's how it all went down: At the end of last week's episode, you voted (right?). Last night, the whole Top 10 performed again—once with their All Stars plus a solo—and at the end of that episode, we found out who landed in the bottom three based on last week's votes. Then, the judges swooped in and decided who to save and who to send home.
It's a little savage making the dancers perform all over again, even though one will definitely be going home. But such is reality television. And though we had to bid adieu to one worthy member of the Top 10 (we'll get to that), last night's episode was good.
Keep reading...
Show less
(Adam Rose/FOX)
Guess who's back? Back again? The Academy's back! Tell a friend.
After one day at The Academy, the All Stars have successfully taken the Top 100 down to 62. But their work is just getting started: Now they need to keep narrowing the field to a Top 10, ultimately deciding who each will partner with during the live shows.
Keep reading...
Show less
Adam Rose/FOX
It's the second episode of "So You Think You Can Dance" Season 14, and tbh, so far we're yawning more than we're yay-ing. We want to see more performances and hear less talking—and we're dying for more Cat Deeley.
During Los Angeles Auditions Part II, there were some highs (ballroom babe Jensen's outfit), some lows (uh, triple-jointing), and plenty of shrieks and screams from one Mary Murphy. (Noticeably absent, however, were Hot Tamale Train tickets, of which Mary distributed zero throughout the hour-long episode.)
Let us get you caught up on the names you need to know...
Keep reading...
Show less
FOX
Big news from "So You Think You Can Dance" land! The show has officially announced that the last spot at the judging table for Season 14, which premieres in just a few days, will be occupied by Vanessa Hudgens.
Keep reading...
Show less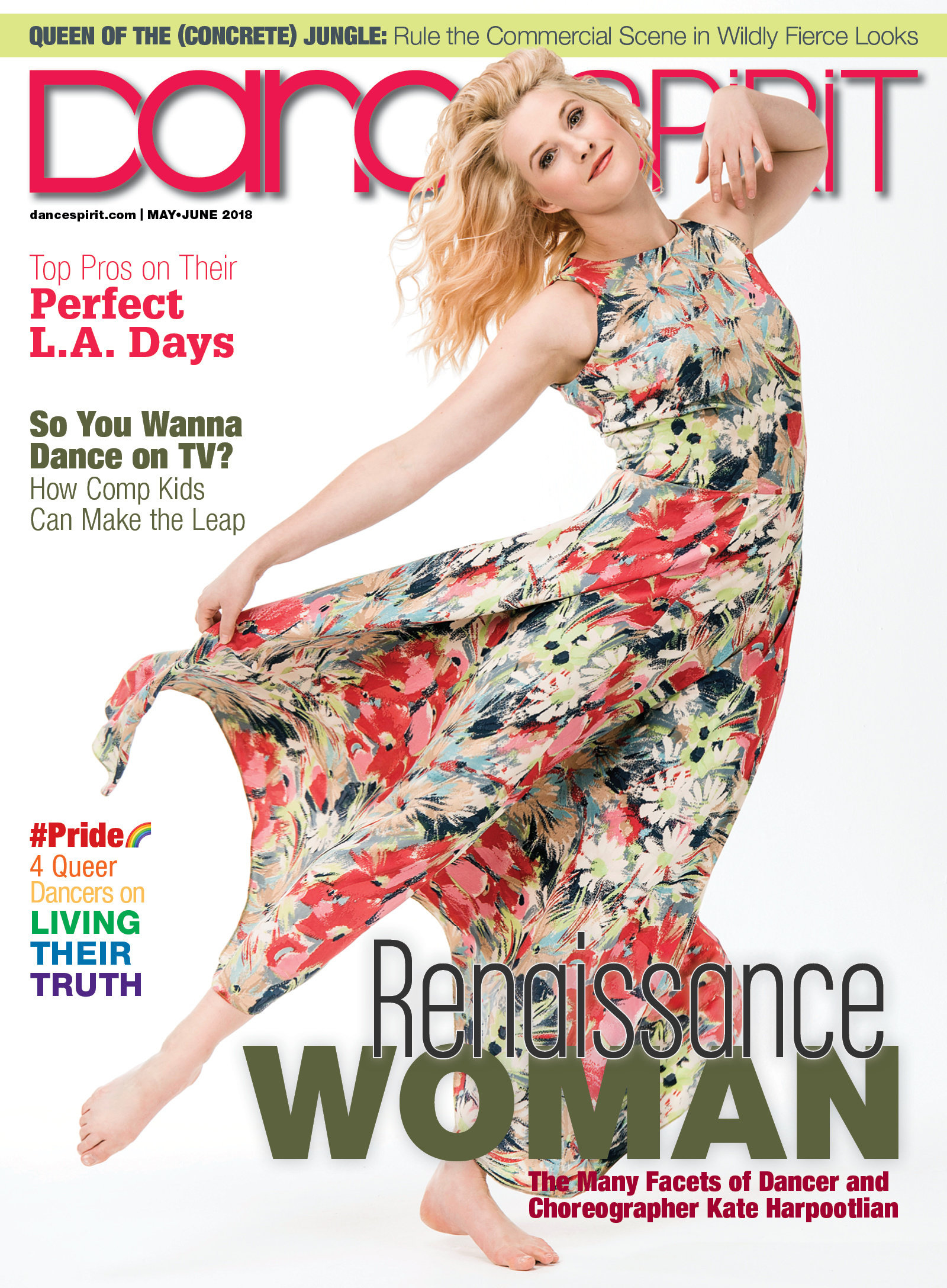 Get Dance Spirit in your inbox