Screenshot via YouTube
Let's be real—as much as we love dance, there are days where the pain and discouragement that come from perfecting our craft can make us question why we do what we do. Well, five principal dancers of the Czech National Ballet got on our level and revealed that pain and pressure are as much a part of the process of dance as joy.
Keep reading...
Show less
James Whiteside in "Starstruck" (via NOWNESS)
What word would you use to describe American Ballet Theatre principal/fashion icon James Whiteside's sense of style? Epic? Fabulous? How about...stellar?
Our favorite danseur has teamed up with NYC-based sneaker brand KOIO for "Starstruck," a new video that has a sneaker-clad Whiteside showing off his beautiful technique in a place "where the earth and the stars connect." Also featuring tattoo artist JonBoy and pro surfer Quincy Davis, and directed by Tyler Greco, it's a gorgeous intergalactic fantasy.
Keep reading...
Show less
Quick, who's your favorite ballerina?
It's nearly impossible to choose just one. If I was forced to narrow my list down to my top five, I'd have to include Royal Ballet principal Lauren Cuthbertson.
Not only is she the absolute picture of English refinement and classicism, she's also one of the most down-to-earth ballerinas out there. And one look at her Instagram will convince you she's hilarious, too.
In Portrait of a Dancer, a new video by Andrew Margetson, we get to see Cuthbertson almost fully recovered from a devastating foot injury she sustained in 2014. On her Instagram, she notes that she'd only been back in pointe shoes for a week (!) when this film was made. There are a few, very slight, wobbles, in her dancing but you can see her strength shine through.
Oh, and we are LIVING for that balance at the very end. How's that for some weekend inspiration?
The art of a captivating dance video is hard to master, but it's safe to say that online content platform NOWNESS has it down pat. They've created one perfect dance video after another, and just knocked it out of the park again with this stunning Versace collaboration. It's got everything—amazing clothing? Check! A drool-worthy cityscape to dance around? Check! Two striking dancers with some serious skills? And check! Do yourself a favor and check it out below. We guarantee you'll be watching on repeat.
Keep reading...
Show less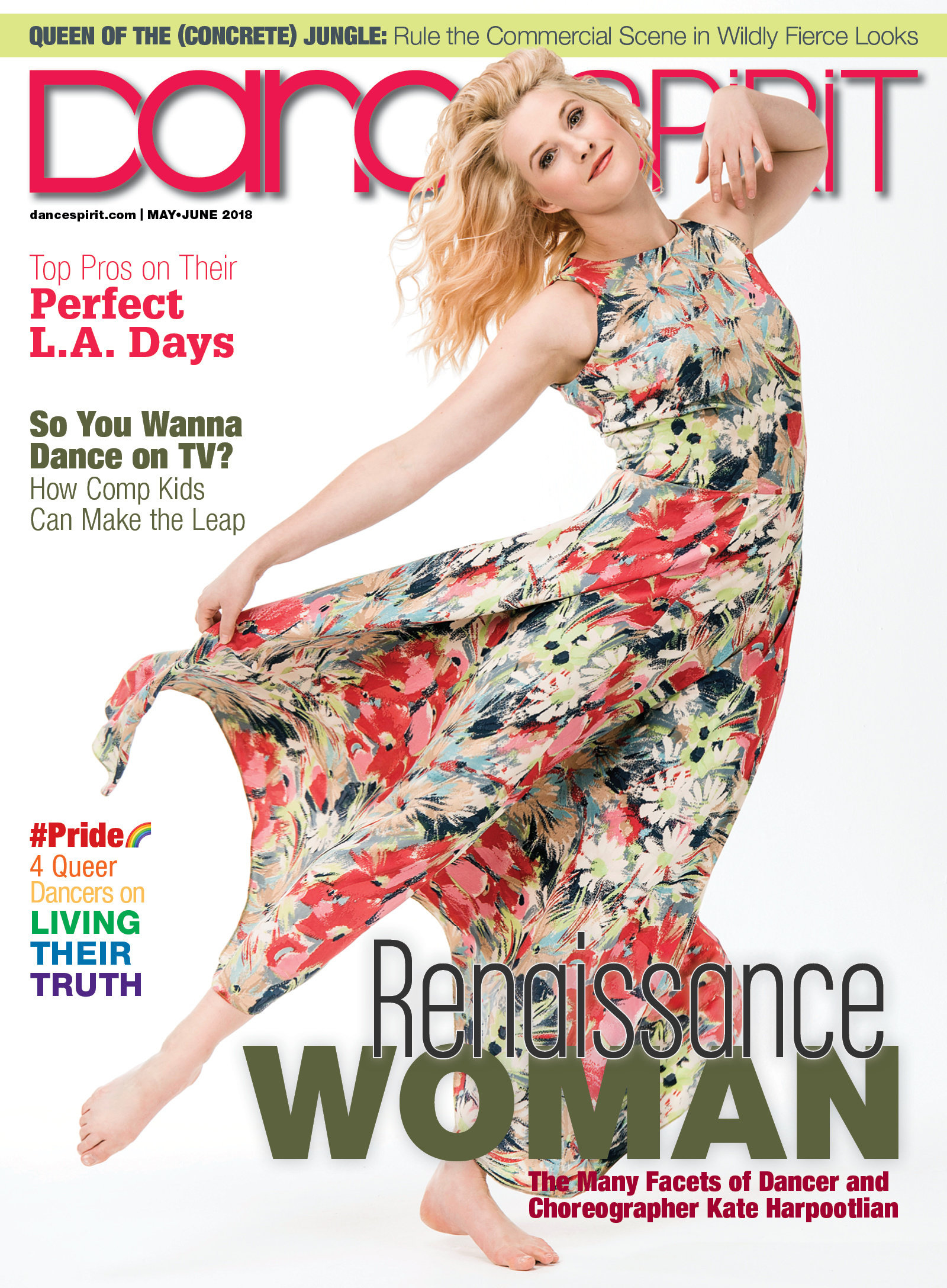 Get Dance Spirit in your inbox