Breaking news, Broadway babies! The Cats revival casting has finally been announced—and it's a fabulous who's who list of major dance celebs.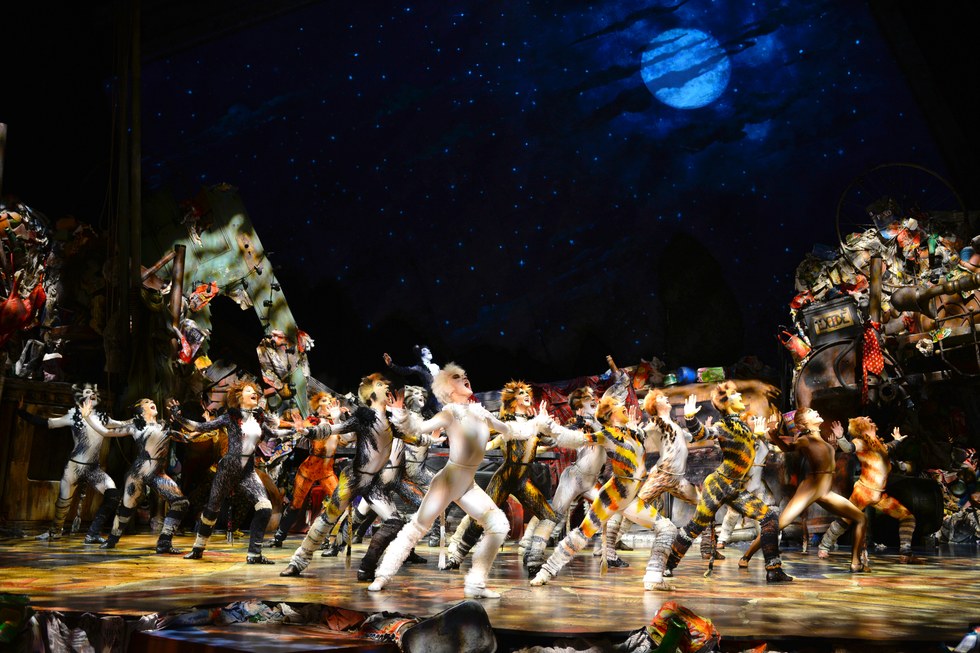 The London Cats revival (courtesy DKC/O&M)
Leading the way is the amazing Ricky Ubeda as Mr. Mistoffelees. The "So You Think You Can Dance" Season 11 winner is no Great White Way newbie: He made his official Broadway debut last year, when he joined the ensemble of On The Town. But it is his first time playing a major role—and showing off his singing chops solo!
The list also includes other On The Town alums: New York City Ballet soloist Georgina Pazcoguin as Victoria (aka the super graceful "white cat"), and Jess LeProtto (also of Newsies and "So You Think You Can Dance") as the mischievous Mungojerrie.
Other highlights? Shonica Gooden—fresh off her Hamilton run—will play Rumpleteazer; New York City Dance Alliance all-star Kolton Krouse will make his Broadway debut as Tumblebrutus; and fellow NYCDA kid Corey Snide, a Juilliard grad who was one of Billy Elliot's Billys, will play Coricopat.
One thing's for certain: This cast of A-list dancers + Andy Blankenbuehler's choreo is sure to = Broadway gold. The production officially opens July 31. Get your tickets now, and check out the full casting list here.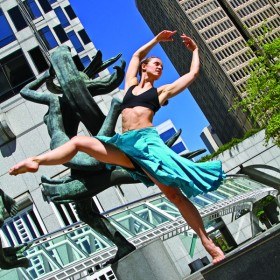 (by Allison Schultz)
Cindy Salgado's performance resumé reads like a who's who of today's contemporary dance world: Dee Caspary, Lauren Adams and Mia Michaels are just a few of the choreographers who have featured California-raised, Juilliard-trained Salgado in their pieces. But this contemporary queen, who's currently a member of Crystal Pite's acclaimed company Kidd Pivot, doesn't just perform. She's on faculty at New York City Dance Alliance, recently created a new work for an NYCDA Foundation benefit and has assisted big-name choreographers like Aszure Barton and Andy Blankenbuehler. Salgado's a do-gooder, too: She's taught dance to kids around the world with Artists Striving To
End Poverty. Read on for The Dirt!
If you could dance with any performer in the world, who would you choose: The hip-hop artist Macklemore or the poet Suheir Hammad because I'm motivated by their powerful voices for social justice.
Biggest guilty pleasure: Levain Bakery's dark chocolate cookies.
Something most people don't know about you: I'm a huge fan of freestyle street dance and Argentine tango! I've been known to go to a milonga, change into my sweats, and dance until 4am at my favorite house club.
If you weren't a dancer, what would you be? An activist for social and economic equality or a massage therapist.
Favorite city in the world: New York (I love my city) or Maui (where I married the man of my dreams).
Dance-wise, do you have any bad habits? I've elbowed a couple of salsa partners in the nose from not keeping my elbows down.
Where do you see yourself in 10 years? Hopefully I'll be using my art to motivate audiences to take care of the Earth and each other more, and building a family with my loving husband.
Apr. 23, 2013 11:03AM EST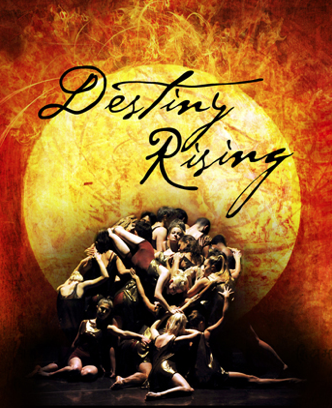 The annual Destiny Rising gala benefits the awesome New York City Dance Alliance Foundation, which is dedicated to helping young dancers fund their college educations. So how fitting is it that at last night's Destiny Rising performance, it was a college dance company that stole the show?
That would be the Conservatory Dance Company of Point Park University, which performed Garfield Lemonius' Memoirs. I have this terrible stereotype in my head of college dance groups doing sedate, solemn, stuffy pieces, but Memoirs allowed Point Park's beautiful dancers to show us the full range of their talents. Clad in flowing red dresses, the company's guys and girls tore through the intricate, emotionally wrenching choreography.
The best part? The cast included two of our favorite NYCDA alums, Kali Grinder and Victoria McWilliams, both recipients of NYCDA Foundation scholarships. And they were in top form. It looks like college has allowed them to both grow as dancers and mature as artists—and that's what the college dance experience is all about, Charlie Brown.
That's not to mention all of the evening's other fun performances. For the bunheads, there was the ABT Studio Company's exceptional Catherine Hurlin and Oliver Oguma in the kicky Flames of Paris pas de deux, followed by New York City Ballet's Brittany Pollack and Jonathan Stafford (real-life couple alert!) in the White Swan pas. For the contemporary buffs, there was Cedar Lake standout Jon Bond's lush The Devil Was Me, featuring several other CL dancers (including our baby-who's-all-grown-up-now, Ida Saki). And for everyone, there was Grace Buckley's gleeful Sing, Sing, Sing, starring the likes of Amber Jackson, Corey Snide, Ryan Steele and Jakob Karr. They dared us to stop smiling. I couldn't.
Want to find out more about the NYCDA Foundation and how you can apply for scholarships? Take a look at the organization's website.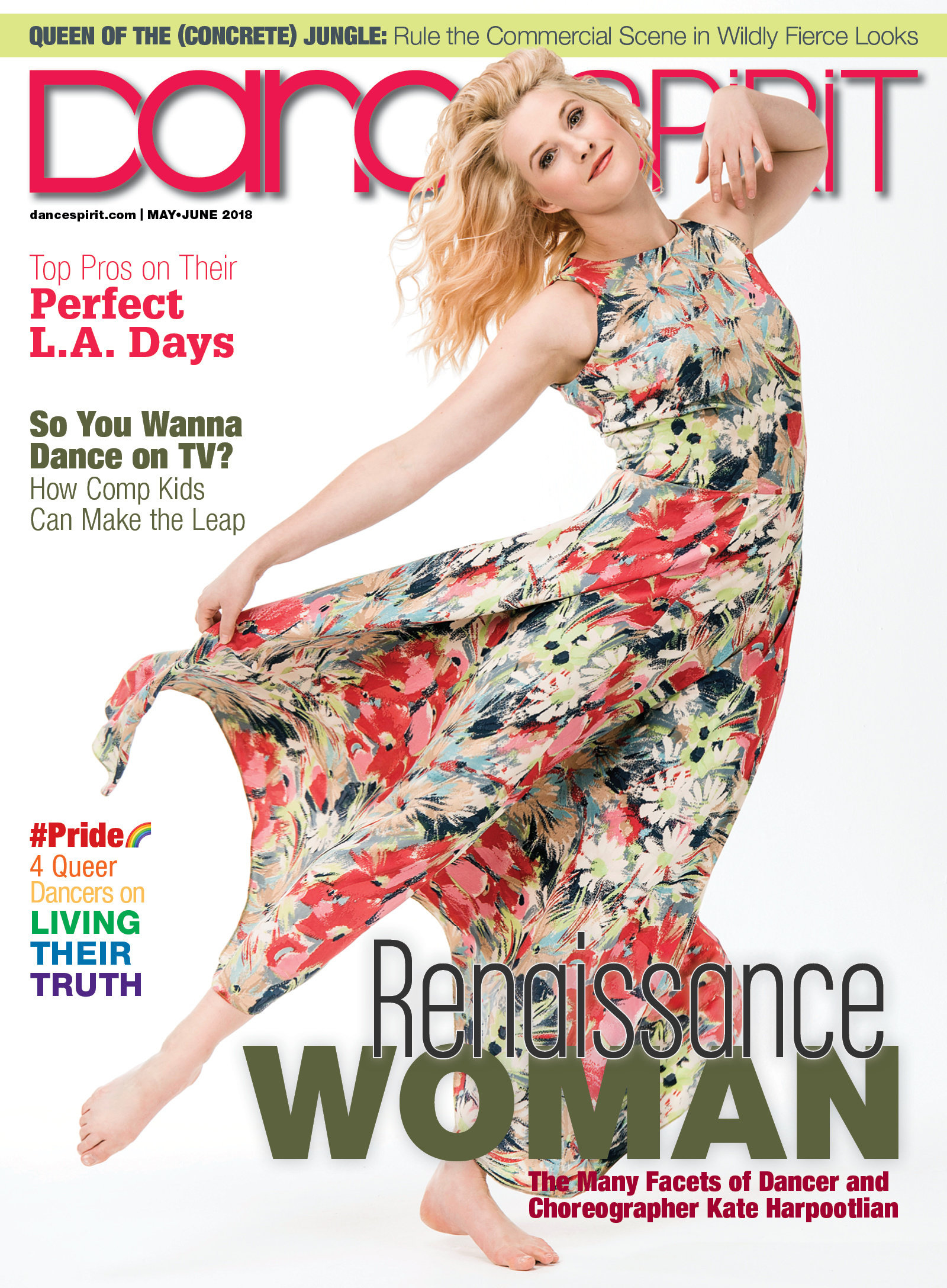 Get Dance Spirit in your inbox