The OBC of Hamilton (photo by Joan Marcus)
PBS has released the 2017–2018 schedule for their Great Performances series of special, one-off TV events, and we think you'll want to sit up and take note—Hamilton and Cabaret and Holiday Inn, oh my! To make your appointment-viewing choices a little easier, we rounded up all of the danciest picks from the coming season. PBS = Perfect Broadway Spectacular. (Okay, we wish!)
Keep reading...
Show less
Cole Horibe and Chehon Wespi-Tschopp (aka "Cx2") have a lot in common: They were both on "So You Think You Can Dance" Season 9, they both dance with incredible technique and masculinity and they're both complete goofballs.
So it's no wonder these two developed an adorable friendship. If you want a cuteness overload, check out their video, Cx2 NinjaBallet, where they document their "NinjaBallet" training. (Chehon is supposed to be helping Cole with his technique while Cole teaches Chehon some ninja moves, but it basically dissolves into a debate about whether jedis or ninjas are cooler—love these guys.)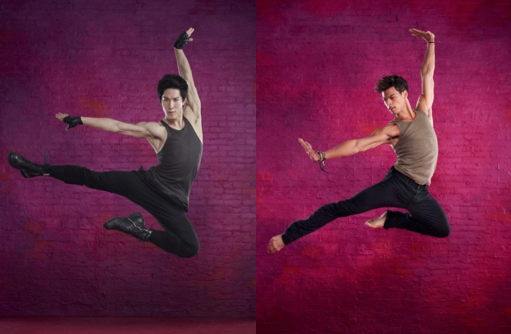 Cole (left) and Chehon (photos by Mathieu Young/FOX)
But we're not here today to talk about Cx2's goofy side. Instead, we want to talk about a Chehon's new video—which he directed and filmed himself—introducing us to Cole's Bruce Lee persona. This video is epic, guys. It shows off everything we love about Cole: His flashy martial arts tricks, his simultaneously graceful and powerful movement, his intensity, his technique...
Just watch—you won't regret it:
Huge kudos to Chehon for his cinematography skills—as if being a freakishly gorgeous ballet dancer wasn't enough talent for one guy!
(The off-Broadway production, Kung Fu, featuring Cole Horibe as Bruce Lee, runs until April 6, 2014, at The Irene Diamond Stage at The Pershing Square Signature Center in NYC. Get your tickets here!)
Mar. 23, 2017 08:18AM EST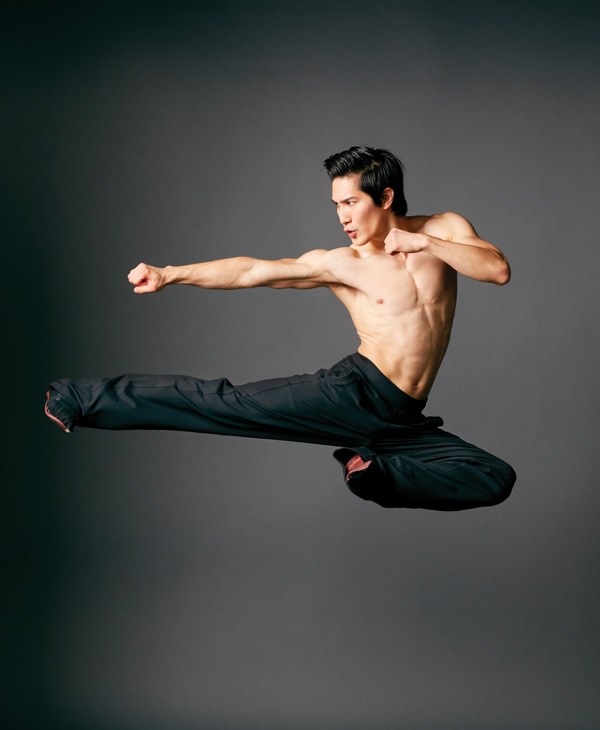 (Photo by Gregory Constanzo)
Cole Horibe first made his mark on the dance world on "So You Think You Can Dance" Season 9, where he showed off his unique "martial arts fusion" style. But Horibe actually grew up dreaming of a future as an actor. Now, he gets to combine his three passions—martial arts, dance and acting—for the role of a lifetime: martial arts legend Bruce Lee in the off-Broadway play Kung Fu. Dance Spirit chatted with Horibe about this exciting career step. —Rachel Zar
Dance Spirit: How did you get the part of Bruce Lee?
Cole Horibe: Kung Fu writer David Henry Hwang had been looking for an actor to play Bruce Lee. Then his wife saw me on "SYTYCD," where I referenced the fact that I was an aspiring actor. They reached out, and I sent in a video audition. They brought me to NYC for callbacks, and I got the part!
DS: "SYTYCD" choreographer Sonya Tayeh is creating the movement for the show. What's it like working with her again?
CH: It's fantastic. I loved working with her on "SYTYCD." We have similar spirits, and we work well together. As a "SYTYCD" choreographer, Sonya was so good at catering to contestants' strengths, and that's what she's doing with me now.
DS: What's the choreography like?
CH: It's a mixture of martial arts and dance, but it's not like what I auditioned with on "SYTYCD." My style on the show was contemporary dance with a martial arts flavor. This is more martial-arts–based jazz or Broadway-style dance. There's a fight scene Sonya choreographed that I love—it's a father/son epic showdown, and we battle each other with staffs. It's really interesting.
DS: Are you a big Bruce Lee fan?
CH: When I was a kid, I was a bigger fan of Jean-Claude Van Damme. As I got older, I realized it's because of Bruce Lee that people like Van Damme even have a market. Bruce Lee paved the way for martial arts in cinema. He's the one who came up with the whole concept of mixing martial arts—taking different styles and putting them together. That's something I've learned as a dancer and an actor, too. I pick and choose the things that work for me—and the things that don't, I leave behind. If I step back and think about representing Bruce Lee, this huge icon, it's a heavy responsibility.
I hate goodbyes, which is why I have a really hard time when my favorite dancers get eliminated from "So You Think You Can Dance." I'm totally that girl who tears up during their highlight video reels. I just get so attached!
But my mom (fellow "SYTYCD" fanatic) and I found a way to cope: we predict all the fantastic opportunities these dancers will encounter after the show. "I'm sure so-and-so will land a part in Adam Shankman's next movie" or "Does Lady Gaga need more incredible backup dancers?" or "Ballet companies everywhere will be chomping at the bit for him/her." But our favorite by far is: "I can't wait until I see so-and-so on Broadway."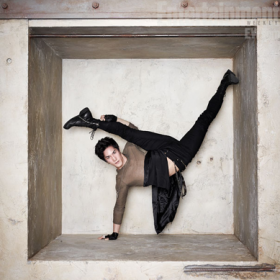 Horibe shows off his martial arts skills. (photo by Mathieu Young/FOX)
So when I heard that Season 9 favorite Cole Horibe landed the role of Bruce Lee in the world premier of David Henry Hwang's Kung Fu, I was stoked. My dream came true! Or...umm...Cole's dream came true!
Cole was probably my favorite contestant from Season 9 (although it's honestly so hard to choose...). I was always so impressed by the precision of his movement and the authenticity of his performance. Also, his super unique martial arts fusion dance style?? Such a fan. OK, so I maybe have a bit of a dance crush on Cole. Is it that obvious?
So naturally, he's perfect to play the part of martial arts legend Bruce Lee. Oh, and did I mention that Sonya Tayeh is the choreographer? If her "Possibly Maybe" routine is any indication of how the two work together, we should all be very excited.
The off-Broadway production of Kung Fu premiers February 24th at the Irene Diamond Stage in the Pershing Square Signature Center.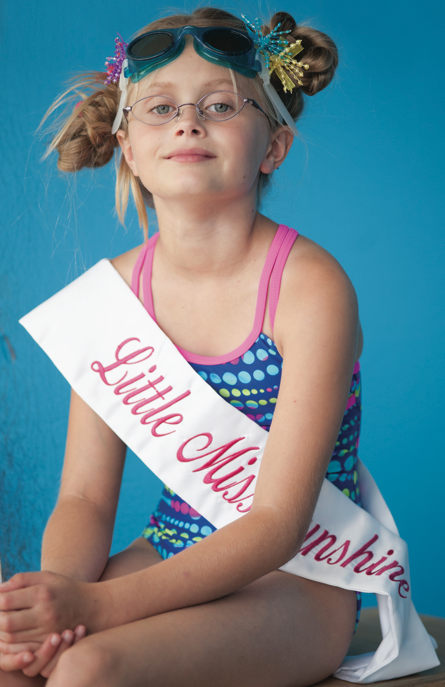 Hannah as Olive Hoover (by Ballerini Cooley Studios)
Get ready, Broadway: There's a new kid on the block!
This season on the Great White Way has been all about the oh-so-cute kids. Annie and Matilda are chock full of insanely talented munchkins—and other casts, including Kinky Boots and Motown: The Musical, have their own standout stars. But now, there's a new triple-threat youngster in town, and she is so precious I can't even handle it. She's 9-year-old Hannah Nordberg, the star of Little Miss Sunshine, which opens off-Broadway next week at the Second Stage Theatre in NYC.
Hannah recently shot a backstage video, which may just be the cutest thing I've ever seen. She tours her tutoring room ("Because we have to learn. We can't just not do school!"), shows off her collection of princess outfits (jealous!) and her teeny fat suit, and demonstrates her "ba-donk-a-donk" choreography. "It's like a tiger on the ground," she says. "I named it Lisa, because I think that's a sexy grandpa name." Whatever you say, Hannah!
In conclusion, I want to be her best friend. I bet you will, too, after watching this: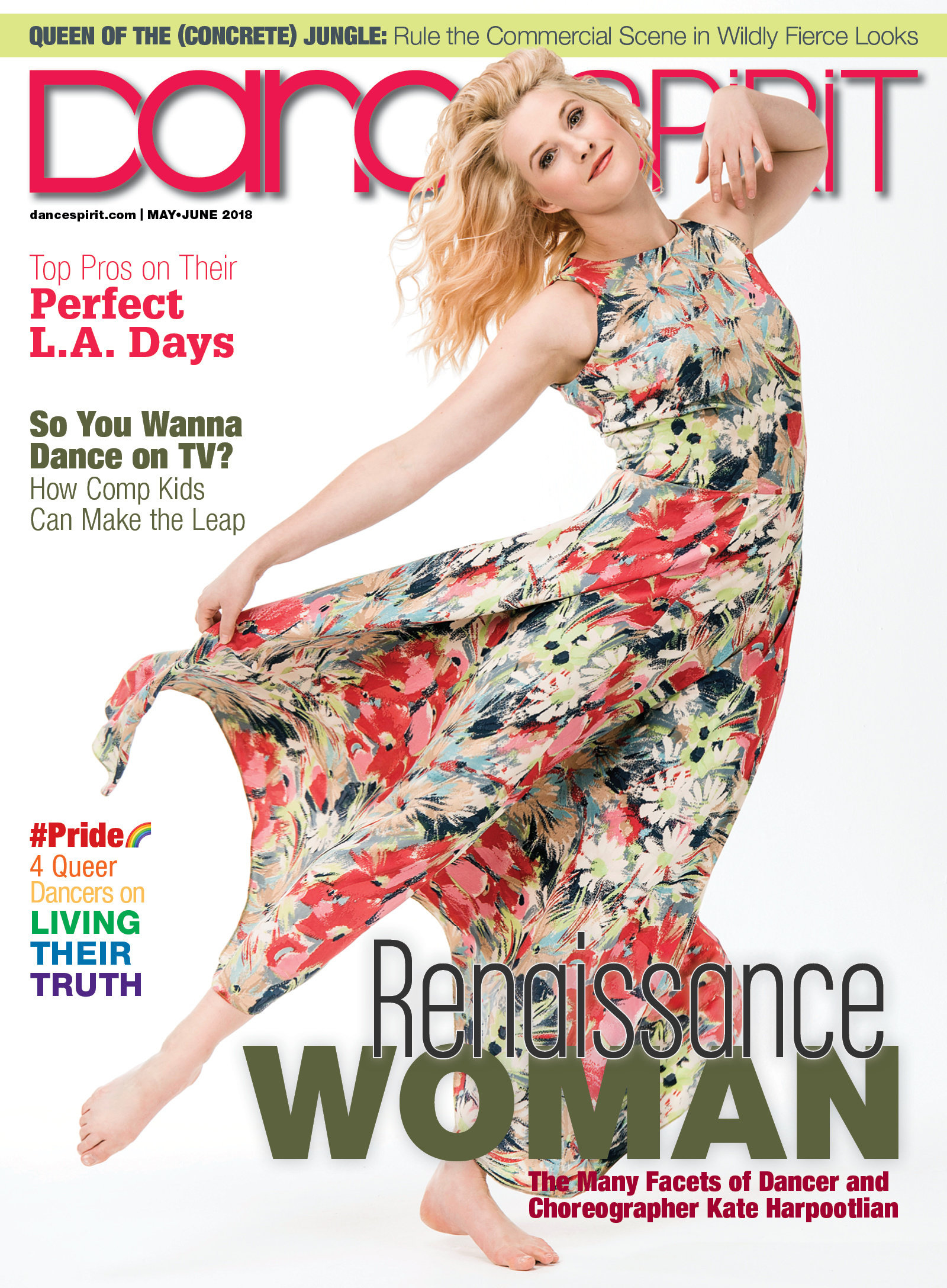 Get Dance Spirit in your inbox