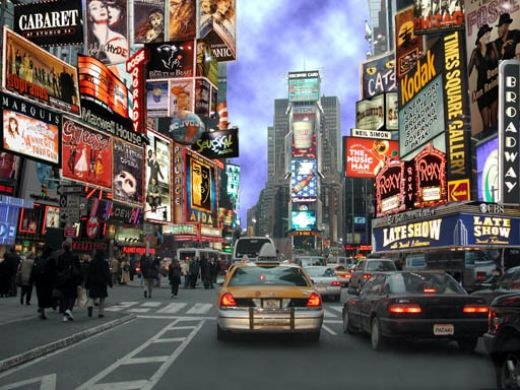 Oh my gosh—oh my gosh, you guys! NYC's fifth-ever Broadway Week starts today—and that means tickets to some of our favorite dance-y shows are two for the price of one! This. Is. Huge. Just take a look at the list of shows involved:
Chicago
Cinderella
The Heiress
Jersey Boys
The Lion King
Mary Poppins
The Mystery of Edwin Drood
Once
The Other Place
The Phantom of the Opera
Picnic
Rock of Ages
Spider-Man: Turn Off the Dark
Who's Afraid of Virginia Woolf?
Wicked
It's like a dream come true, right? But you'd better hurry and grab a friend—this deal is bound to sell out fast! Broadway week runs January 22-February 7. Click here to buy your tickets now.
P.S. Off-Broadway Week (which includes lots of other awesome shows!) runs January 28-February 10. Click here for more info.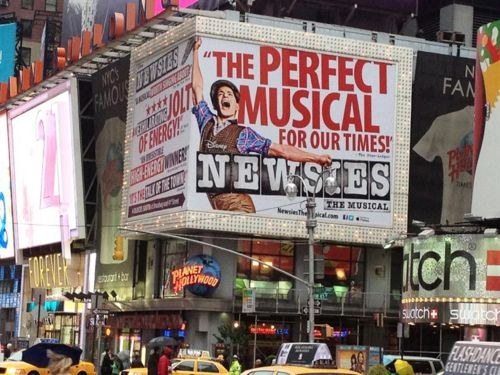 DS managing editor Rachel Zar and I love musicals—a lot. (Rachel even participated in a family musical every year growing up!) So whenever we have the opportunity to see a Broadway show, we make a mad dash for the Great White Way and eagerly scramble to our seats. From old favorites to the danciest new musicals, here's what we thought of the shows we've seen this summer.
Nice Work If You Can Get It
This show surprised us with its fun plot, kooky characters and complex (often hilarious) dance numbers. Plus, nothing beats seeing Matthew Broderick at home on the Broadway stage. It was hard not to sing along to the recognizable Gershwin tunes ("Let's Call the Whole Thing Off," " 'S Wonderful" and "Fascinating Rhythm" were a few of our faves).
Memphis
There's a reason that Memphis has won four Tony's including Best Musical. We think that reason is the dancing. Packed with a ridiculously talented cast, this tale of a radio DJ who's fighting against segregation in the 50s will keep you grooving in your seat the whole time.
Ghost
While the musical is very dance heavy, we weren't in love with it. It could just be the extremely distracting digital set. That said, leading man Richard Fleeshman is a major hunk and totally kept us entertained. Plus, there are some fabulous dancers—like Afra Hines!—that we know you'll love.
We're sure you've figured it out by now, but we're obsessed with this show! It is, after all, the danciest musical currently on Broadway. Christopher Gattelli's Best Choreography Tony Award was more than deserved and the dancers do not disappoint. We grinned like fools throughout the entire show. If you can only see one musical this summer, make it Newsies.
Shows we're dying to see:
Bring It On: The Musical, directed and choreographed by Andy Blankenbuehler!
Once, the 2012 Tony Award winner for Best Musical.
Jun. 11, 2012 12:00PM EST
Who caught the Tony Awards yesterday? It was an interesting night at the Beacon Theater, with lots of surprises when it came to the winners, for sure. But I'd like to begin this recap by establishing that Neil Patrick Harris is a national treasure. If he could host everything, ever—maybe with an occasional cameo by Hugh Jackman—the world would be a happier place.
Let's run down the highlights of the show, shall we? To simplify this a bit, I've decided to rate Tony 2012's top moments by jazz hands, from one (meh) to five (YES!).
1. The Book of Mormon introduction. OK, the idea of starting out with the BofM cast members ringing famous Broadway stars' doorbells was cute. But this show had its big moment last year, and the number itself lacked...something. (Maybe the hundreds of obscenities that pepper the rest of the production's songs?)
Rating: Two jazz hands
2. Neil Patrick Harris's opener. "What if life were more like theater?" NPH asks, and thus begins a cute musical number that pays tribute to beloved theater traditions while also poking gentle fun at them. It would basically have been impossible to top last year's insane opening number, but the "preventermission" and the Annie cameo brought it pretty close.
Rating: Four jazz hands
3. Movie-musical hybrids. "The Towering Inferno No Nannette. The Exorcister Act. Field of Dreamgirls. My Left Footloose. (Think of the dance numbers!)" Cute.
Rating: Two jazz hands
4. The Newsies performance. Yes, yes, yes!! Love all these boys. Way to wake up the audience with Christopher Gattelli's high-octane moves. (And Newsies fans: Stay tuned for July/August issue!)
Rating: Four jazz hands
5. Christopher Gattelli winning for Best Choreography—during a commercial break. So well-deserved. But really? Hiding the presentation away during the commercials? Choreographers are people too, Tonys!
Rating: Five jazz hands (the award); zero jazz hands (the timing)
6. NPH's Spiderman stunt. "Any concerns I had about this Spiderman rig failing have been overshadowed by the searing pain in my junk." [Cut to Andrew Garfield.]
Rating: Three jazz hands
7. The Lion King guy sitting in the audience in full costume. I'm sorry, what??
Rating: Zero jazz hands
8. The Porgy and Bess performance. Oh, man, I could listen to Audra McDonald sing "Summertime" all day. Which is why I was a little bummed that they performed a confusing medley of songs instead of just letting her do her thing. Though it's also a treat to see Norm Lewis and David Alan Grier up there, so...
Rating: Three jazz hands
(Side note: McDonald's engaged to Will Swenson?? Where have I been??)
9. The Tony-Award winning composer medley. NPH sings a (pretty awesome) song mash-up commemorating all of the composers who've won for best score...and the whole thing is an introduction for Sheryl Crow? I'm a little confused (though I did laugh out loud at "Hello 12, hello 13, hello—where is love?").
Rating: Two jazz hands
10. The Once performance. "Gold" is a beautiful song, but I was hoping they'd do "Falling Slowly," which is just gorgeous. Also, it would've been nice to hear Cristin Milioti sing a bit.
Rating: Three jazz hands
11. Hugh Jackman's surprise face. Jackman knew he was getting a special Tony Award last night—but he didn't know that his wife, Deborra-Lee Furness, would be presenting it. That is real surprise right there, and it is adorable.
Rating: Three jazz hands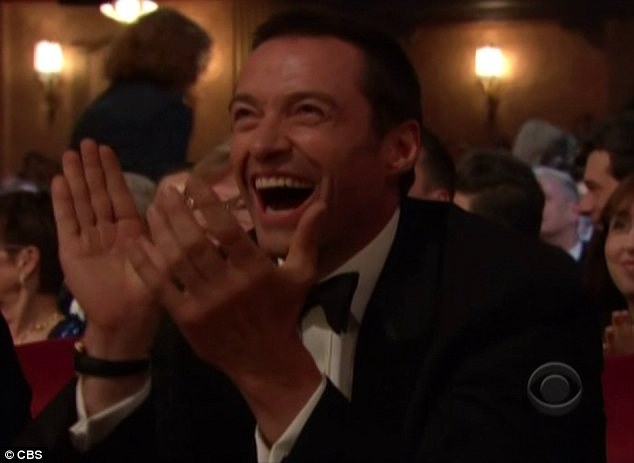 12. "I just got terrible news: The cast of Hairspray has been taken over by pirates...of Penzance." Nerdy theater jokes! Yay!
Rating: Two jazz hands
13. The Leap of Faith performance. I'm sad this show closed before I got a chance to see it, because the cast's performance was unexpectedly amazing. That is some serious choreography!
Rating: Four jazz hands
14. The closing recap. The best. And the ending was perfect. Just watch and appreciate all that is Neil Patrick Harris.
Rating: Five very enthusiastic jazz hands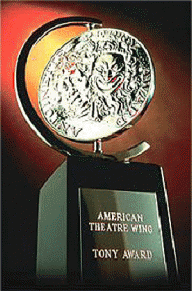 Around this time every year, the Dance Spirit staff starts buzzing about Broadway. We're smack dab in the middle of working on our July/August NYC issue and seeing all of the new shows on the Great White Way. We find ourselves singing the oh-so-catchy tunes ("I'm the king of New York!") in the shower, on the subway and just about everywhere we go.
Our Broadway fever culminates each season with the Tony Awards—awards recognizing the best of the best in live Broadway performances. This year's Tony Awards will be held on June 10 in NYC. But get excited—the nominees were announced today! (Click here to see a complete list of who will battling it out for theater's most coveted trophies.)
We were super excited to hear that one of our favorite new musicals Newsies has received eight Tony nominations, including Best Musical and Best Choreography. (Leading the pack is Once with a whopping 11 nominations.) We won't lie, we definitely get the most excited about the Best Choreography award, so we've listed the nominees below.
Best Choreography: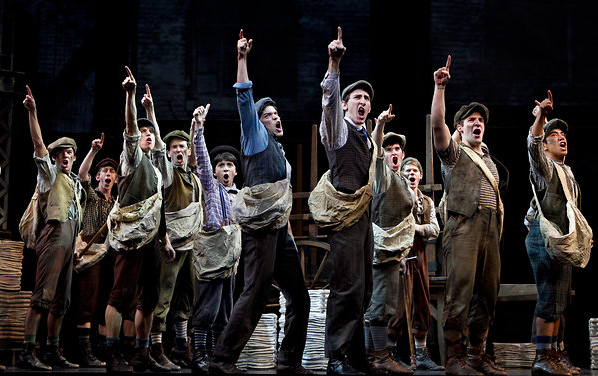 Rob Ashford, Evita
Christopher Gattelli, Newsies
Steven Hoggett, Once
Kathleen Marshall, Nice Work If You Can Get It
Do you have a favorite show? Any early predictions? Tell us what you think in the comments below!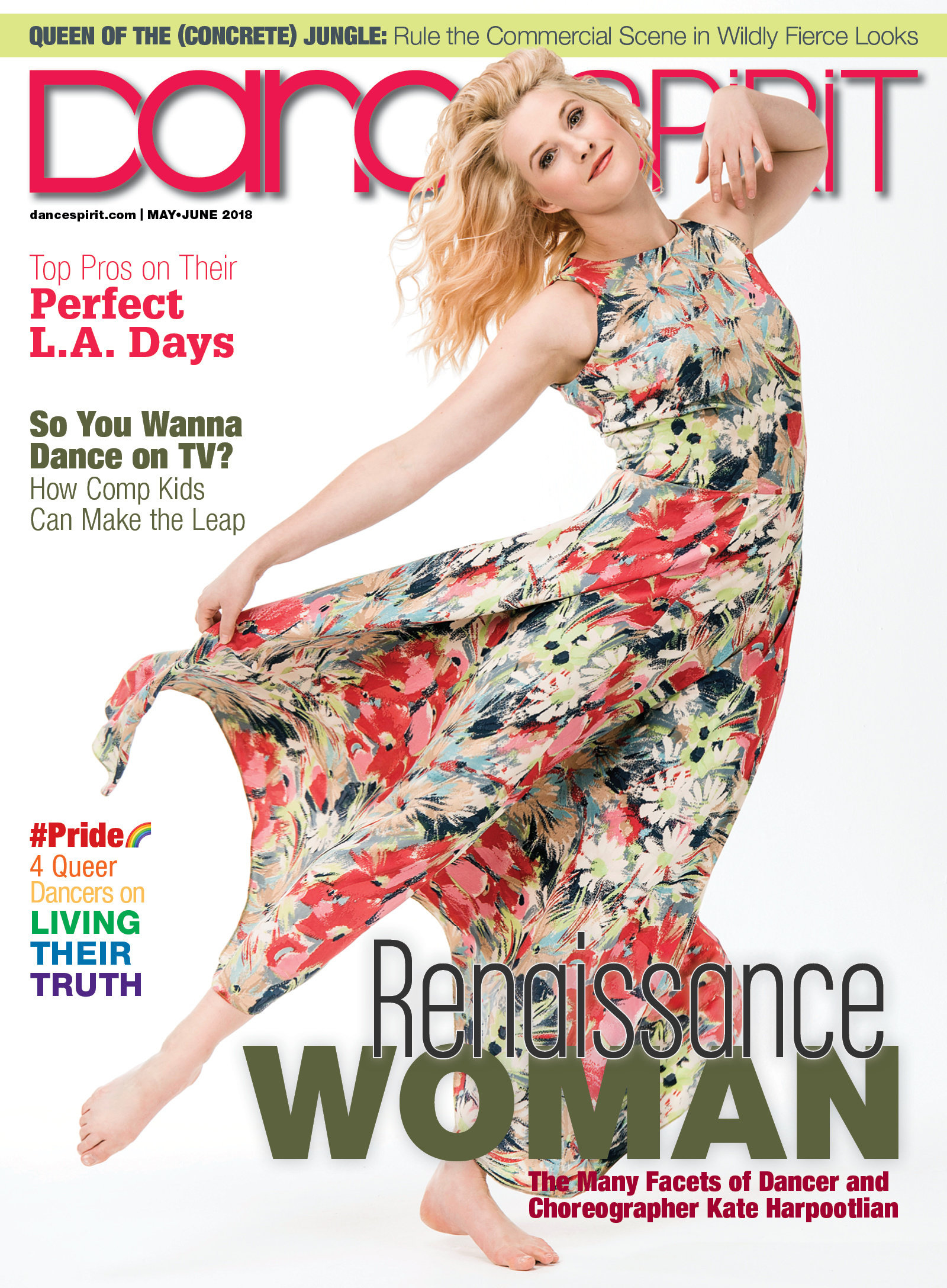 Get Dance Spirit in your inbox