In our November issue, Dance Spirit featured four young dancers who had started organizations to give back to their communities. But they're not the only ones out there doing some serious good. Here are more dancers just like you who have started organizations in their areas: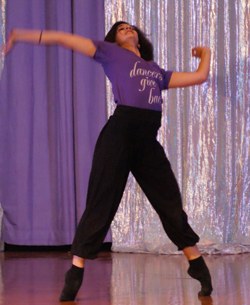 ALI DIETZ
Dancer's Giving Back
Orchard Park, NY
This organization started as a benefit performance and workshop for Ali's friend, Jacquie Hirsch, who was battling Acute Lymphocytic Leukemia. Though Hirsch lost her battle with cancer, Ali continues to organize this annual dance event to raise money for research and to support cancer patients and their families. Former DS cover girl Ida Saki, who lost a close friend to Leukemia, has even taught master classes for them.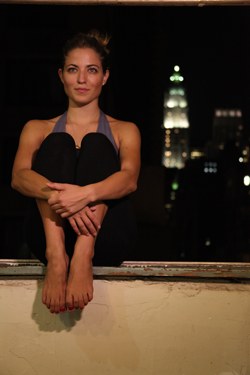 LAUREN PELLETTIERI and ELIZABETH FIELDER 
Liberated Movement 
New York, NY 
Lauren and Elizabeth danced together in college but couldn't afford classes once they moved to NYC. Inspired by donation-based models for financially accessible yoga, they created Liberated Movement, a program that offers donation-based dance classes in NYC.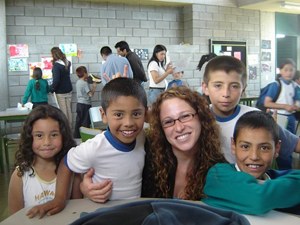 SARA POTLER
Dance 4 Peace
Washington, DC, and New York, NY
Sara Potler created Dance 4 Peace, a program that fuses her interests in dance, international development, peace-building and education. They use dance and creative moment to educate young people in schools about empathy, mediation skills, anger management and conflict transformation.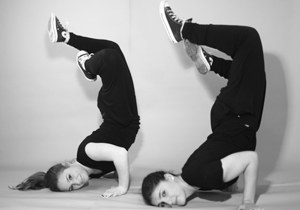 KATIE PAUL and RACHEL GORDON
KPRG Movement 
Katie and Rachel, founders of KPRG Movement, use hip hop to raise money through fundraisers and t-shirt sales for spinal cord injury research and the Travis Roy Foundation so that one day paraplegics and quadriplegics will be dancing with them.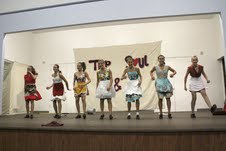 WENDY LEMON
Tap & Soul
Carlsbad, CA
Wendy founded non-profit dance company Tap & Soul to use tap dance to promote awareness for various charitable organizations in her community. On behalf of her former dance student Claire Devins, Wendy's first Tap & Soul concert raised money for Cure ATRT Now, an organization that hopes to find a cure for pediatric brain tumors.
Do you know of other dancers giving back in their community using dance? Tell us about them in the comments!
Oct. 07, 2012 11:34AM EST
Dance is the thing that inspires you every day, so why not use it to inspire others? Dance Spirit discovered four young people who are doing just that. Here, they talk about how they started organizations that use dance to give back to their communities—all before even graduating college.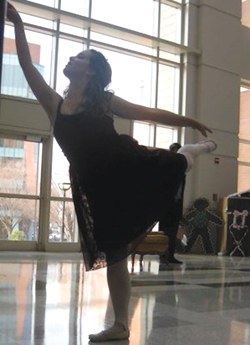 Amber Shriver dances at the Johns Hopkins Hospital
AMBER SHRIVER
Connect the Dots Dance Company
College Park, MD
connectthedotsdancecompany. weebly.com
"Growing up, I trained at the Westminster Ballet Theatre in Westminster, MD, and every year we performed The Nutcracker for patients in local hospitals. Brightening peoples' days was such an uplifting experience. Two years ago, at 19, I decided to start a company of dancers from local studios to put on free full-length ballet performances for children in hospitals and ballet workshops for elementary and preschool students.
"I chose the name Connect the Dots to symbolize that everyone has difficult moments, but if you can connect the dots to see the bigger picture, you understand that each negative experience has made you a stronger person. We're often performing for children who are sick—and I want them to have hope and understand that everyone faces hard times, but good can come from the bad."
"We rely on donations and volunteers in the community to help us out. Anyone can start something like this if they learn to ask for assistance from others—most people will support a good cause any way they can."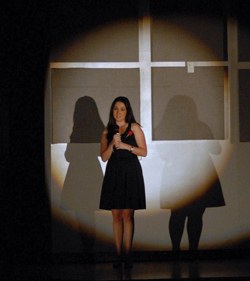 Elizabeth Stein speaks about her cause
ELIZABETH STEIN
Dancing for Diabetes
Sanford, FL
"I was diagnosed with type 1 diabetes at age 10, but I decided not to let having a disease stop me from reaching my goals. In middle school, I approached my principal about putting on a show to spread awareness about diabetes and raise funds for research. He said, 'Let's do it,' without hesitation.
"My school dance class performed in that first Dancing for Diabetes show and we had a raffle to raise money. It was so successful that we decided to make the performance an annual event. Now we've expanded the show to include other schools and dance studios. We also show our audiences informational videos we've created about the experience of struggling with diabetes. All of our proceeds—more than $80,000 since 2001—go to the American Diabetes Association. I'm so glad I stayed true to my vision and made it happen."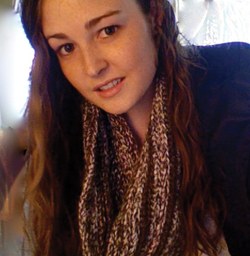 Mary Lane Porter
MARY LANE PORTER
Dancers and Health Together
Phoenix, AZ
"When I was 14, my studio put on a show to raise money for children who couldn't afford dance classes. That's when I realized I wanted to help people. But it wasn't until I was a dance major at Arizona State University that I had the resources to make that happen. I came up with the idea for Dancers and Health Together, an organization that helps people dance despite any physical, mental or financial limitations, and took it to a grant meeting held by the Pave Program in Arts Entrepreneurship, a special initiative at ASU that invests in students' arts-based ventures. In April 2010, when I was 20, DAHT received 501(c)(3) status, which meant we could officially operate as a nonprofit business. Now, our community programs offer dance classes to people who have never danced before, specifically those with mental or physical disabilities. We also offer workshops for trained dancers on using their bodies more efficiently so they can extend their careers.
"As a dancer, I was already a creative thinker, but I also took classes in business, arts entrepreneurship and marketing at ASU to expand my knowledge. The most important part of getting the project off the ground was finding people interested in dance and helping others, and asking them to get involved. Currently, I have five board members, a full-time fundraiser and many volunteers working with me to achieve our goals. My advice: Stay passionate and never give up!"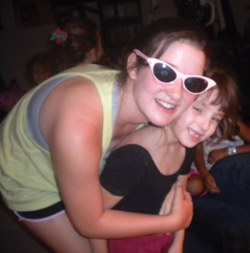 Shannon McWilliams with a student
SHANNON MCWILLIAMS
iDance Summer Program
Downingtown, PA
facebook.com/idancesummerprogram 
"When I was 12, I decided to start a free summer program that offered dance classes to kids in local communities. I told a few people in my neighborhood about my plan, and four students signed up. I didn't have the money to rent a studio, so I held class every week in my basement.
"My friend, Tori Koerber, joined me during my second summer because the program had grown too big for me to handle myself. That's when we created an end-of-summer recital to showcase our students' hard work. Now, the word has spread, and this summer, four years later, I had 80 students taking class.
"Since I was only 12 when I started this, it was hard to earn parents' trust and to spread the word about our program. I'm so glad that over time I've been able to show people why I'm passionate about dance, and to advocate for dance and its benefits in my community."
Want to read about more dancers who are giving back to their communities? Click here.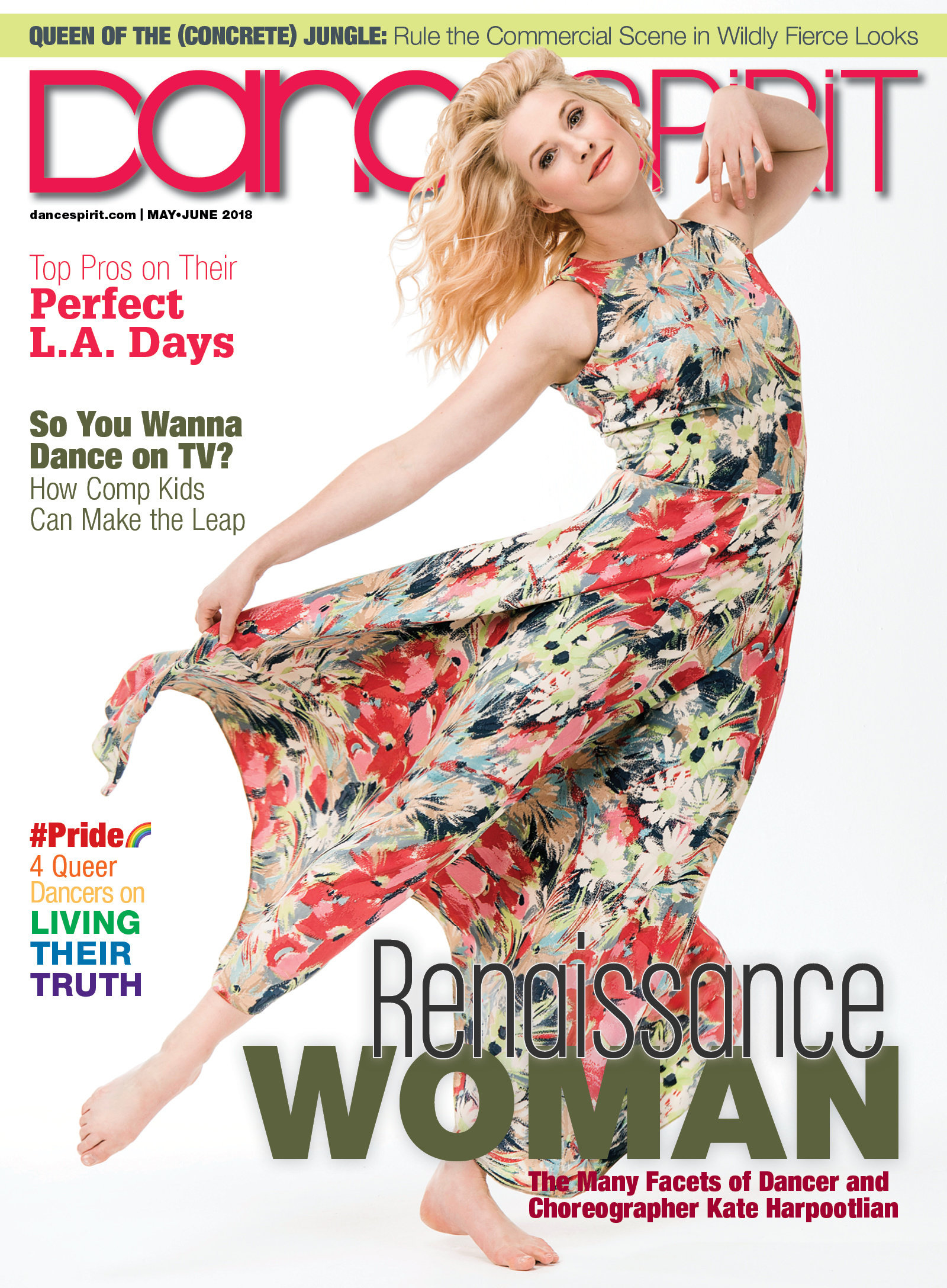 Get Dance Spirit in your inbox