Amanda Morgan (photo by Lindsay Thomas, courtesy Pacific Northwest Ballet)
With her endless limbs and regal bearing, Amanda Morgan is an arresting presence onstage. Born in Tacoma, WA, Morgan studied at Dance Theatre Northwest and Pacific Northwest Ballet School, and attended summer courses at Alonzo King LINES Ballet, Boston Ballet School, and the School of American Ballet. In 2016, Morgan was offered an apprenticeship with PNB, and, in 2017, she joined the main company as a member of the corps de ballet.
Only a year into company life, Morgan is already making her mark. In addition to her demanding corps schedule, she's danced Rosalia in Jerome Robbins' West Side Story Suite, and originated a role in Dani Tirrell's Suckle, which premiered last August. "Growing up in the school at PNB, I was never able to see a woman in the company who looked like me," Morgan says. "That pushed me even more. Now, as I'm dancing in the company, it means little brown girls in Seattle are finally able to see themselves onstage. It's because of them that I continue to strive to be the greatest dancer I can be. They're our future."
Pacific Northwest Ballet's Laura Tisserand, mid-fouetté (via @pacificnorthwestballet on Instagram)
Pretty much every ballet student struggles with fouettés, those fiendishly difficult turns that require both crazy strength and laser-sharp precision. But even the pros, who can make 32 of 'em look effortless, still get a bit of fouetté fear—especially when they're fouetté-ing at the end of Swan Lake's Black Swan pas de deux, one of the most difficult, and exhausting, pieces of classical choreography.
Pacific Northwest Ballet's Swan Lake opens this week (be sure to tune into their live-streamed rehearsal this afternoon!), and the Seattle Times caught up with three of the company's Odette/Odiles—Laura Tisserand, Lesley Rausch, and Elizabeth Murphy—to talk about those infamous fouettés. Their consensus? Yes, they're intimidating, even for gorgeous principal ballerinas, and getting through them is a matter of finding ways to push through the nerves.
Keep reading...
Show less
How To
Jan. 02, 2018 10:18AM EST
American Ballet Theatre's Gisele Bethea showing off her beautifully placed arabesque (photo by Nathan Sayers)
Arabesque can be one of the most breathtaking positions in ballet. But achieving a long, graceful arabesque requires a particular combination of strength and flexibility. Struggling to get past 90 degrees? We asked Pacific Northwest Ballet School instructor Nancy Crowley for 10 tips to improve your arabesque.
Keep reading...
Show less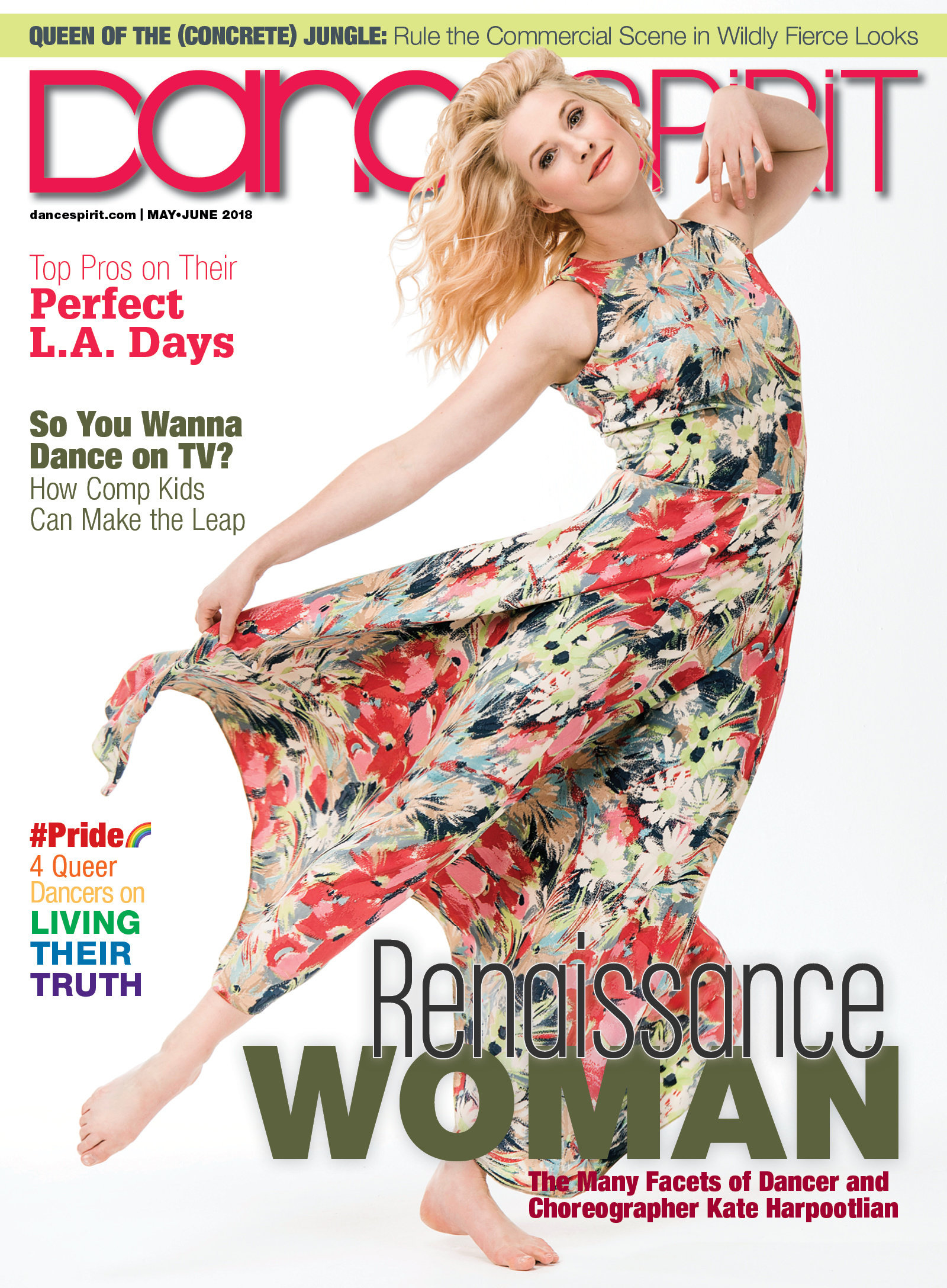 Get Dance Spirit in your inbox