Apr. 17, 2013 11:03AM EST
A couple of weeks ago, we told you that former baseball star Mike Piazza would be making his debut with the Miami City Ballet, playing the Gangster in Balanchine's famous Slaughter on Tenth Avenue this May as a gift to his 6-year-old daughter, who's a student at the Miami City Ballet School.
All together now: awwwwww.
But if you were having a bit of a hard time imagining Piazza doing ballet—and trust us, we were too—this should help.
Earlier this week, the Associated Press went inside the studio with Piazza and the MCB dancers as they rehearsed the ballet. And that means we now have photographic evidence of the big guy's ballet skills.
Though Piazza's part isn't especially dance-heavy—OK, it doesn't really involve any dancing at all—there is one interesting pic of him showing off before rehearsal with MCB principal Patricia Delgado. By the looks of it, he's got some moves! Take a peek.
All photos Lynne Sladky/AP
[portfolio_slideshow nowrap=0 thumbs=true timeout=4000 showtitles=true showcaps=true showdesc=true]
UPDATE: And now there's video!
Apr. 08, 2013 01:50PM EST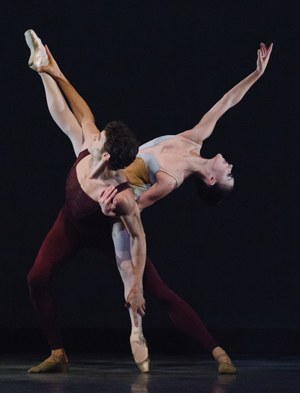 With Yann Trividic in Liturgy (by Kyle Froman)
Miami City Ballet principal Patricia Delgado seems to glow softly from within, radiating warmth and charm onstage. Add to that her crisp, refined technique, and the result is a performer who's captivating in everything from classical full-length ballets to the George Balanchine works that form the backbone of MCB's repertoire.
Born and raised in Miami, Delgado trained at Liana Navarro and Vivian Tobio Ballet School and Miami City Ballet School before joining MCB as an apprentice in 2000. By 2007 she'd become both an audience favorite and a principal dancer, and she continues to add more ballets to her impressively diverse arsenal. Catch her in action this month in Florida, where she'll perform in MCB's "Broadway and Ballet" program. —Margaret Fuhrer
Dear Young Patricia,
Right now all you want is to be a ballerina, but you are only at the beginning of a beautiful journey of self-discovery.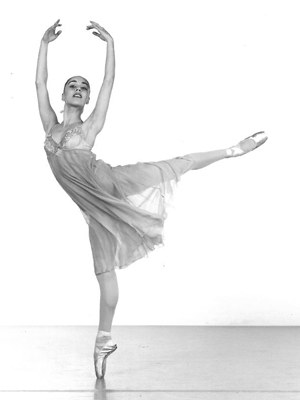 As a teenager
Being a dancer is full of unbelievable highs and difficult lows. Try not to compare yourself to others, because in the long run your imperfections are what make you special. Instead, admire and respect your fellow peers and look to older dancers for inspiration. 
Remember that there is life outside the ballet world. Reading, meditating, traveling and writing will enhance you as an artist. Finding a balance between your family and friends and your craft will help you stay grounded. Appreciate your loved ones' support. It takes a lot of dedication and sacrifice to uphold your commitment to dance!
Take care of your body. It's important to realize at this age that it should be treated nicely. Treasure every ballet class, rehearsal and performance, because each one is an incredible gift. Sharing yourself with others through movement is one of the most fulfilling and gratifying forms of expression.
Have courage when you are faced with disappointments and challenges. Time heals all; just keep believing in yourself. And trust that the words of wisdom from your teachers and mentors will all make perfect sense one day!
Love and courage,
Patricia
Feb. 11, 2013 11:23AM EST
How fun is this? Miami City Ballet and the Miami Heat have teamed up to create a totally unlikely but totally awesome photo campaign, celebrating 25 years of both basketball and ballet in Miami.
MCB principals Jeanette and Patricia Delgado paired up with LeBron James and Dwyane Wade, respectively,  to "showcase the world class athleticism of...both sports and dance." (It's pretty amazing that even on pointe, the ladies are still more than a foot shorter than their bballing counterparts.)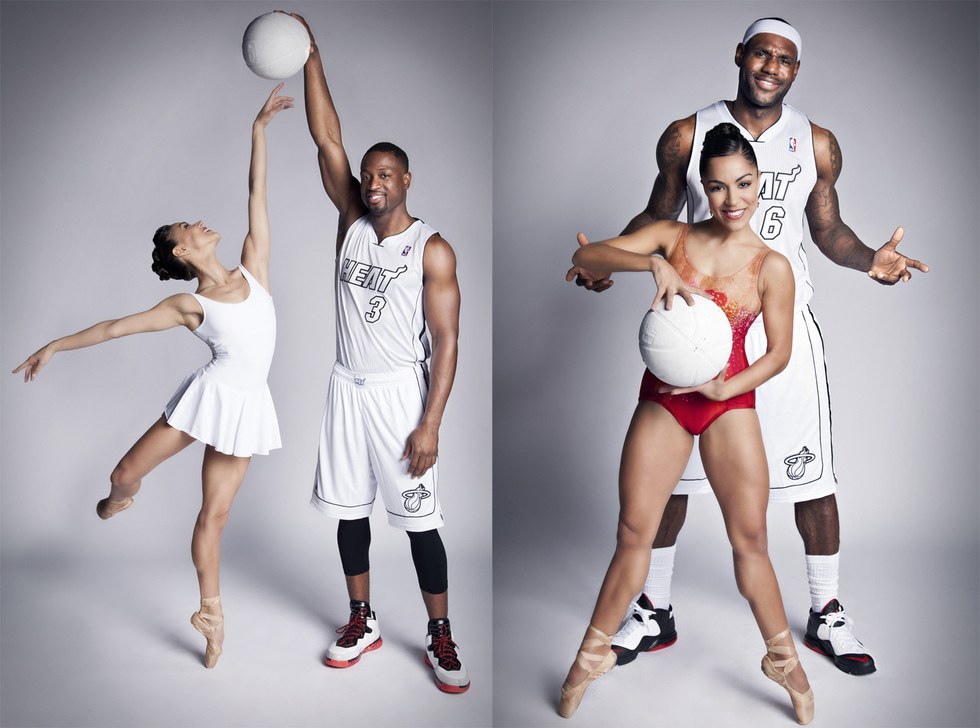 Yesterday afternoon, the Delgados also "participated in various activities" during the Heat's matchup with the L.A. Lakers. Please, please let this mean that LeBron and Dwyane will be making Nutcracker cameos come December.
(This is, by the way, one of those rare instances when I can get my boyfriend to show some honest enthusiasm for ballet. Everybody wins!)
Check out this behind-the-scenes footage from the photo shoot, which looks like it was good awkward fun: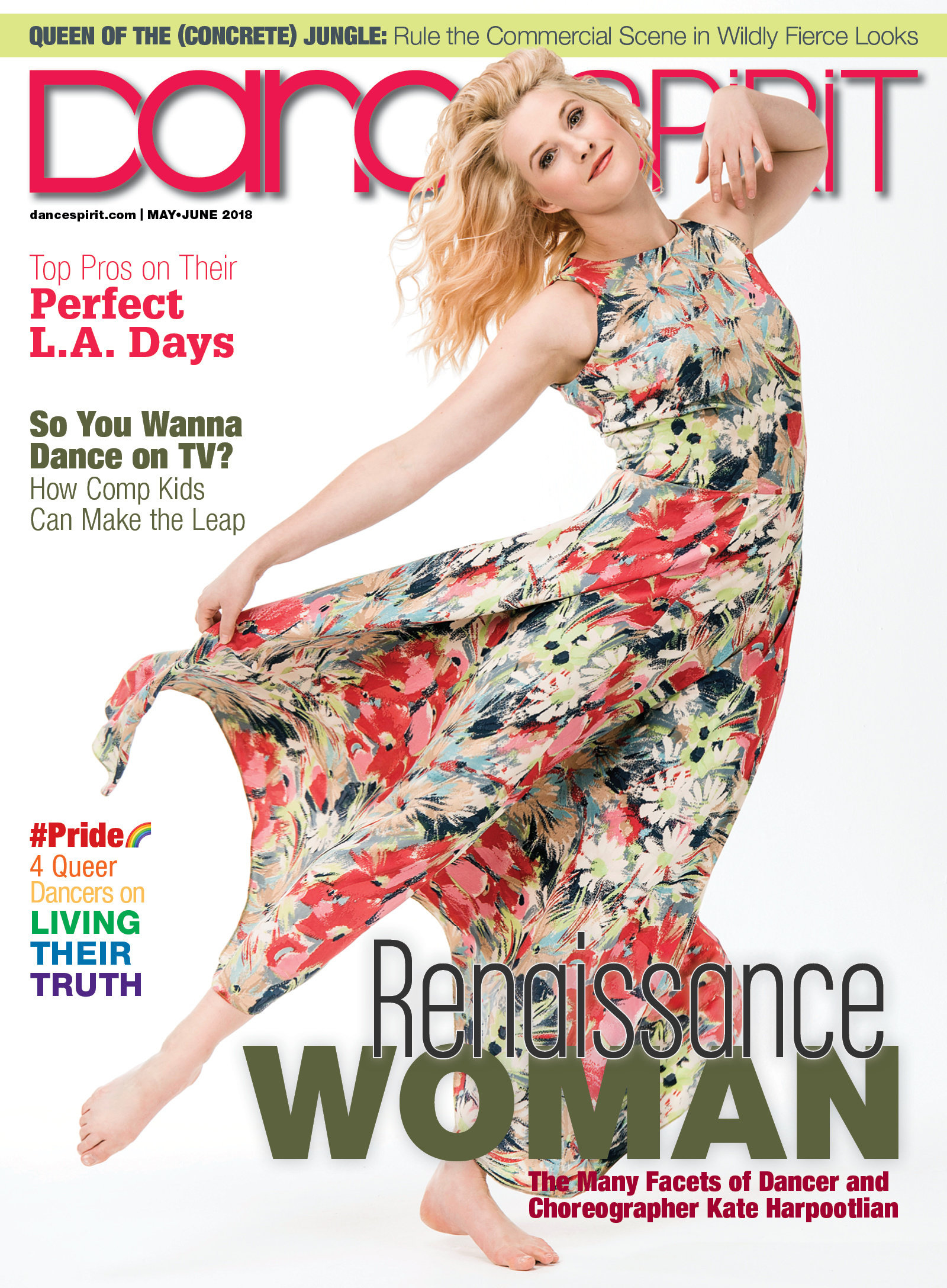 Get Dance Spirit in your inbox