The string of amazing, tiny dancers continues, and this week we have a ballroom baby for you.
Eight-year-old Charlie completely nails Patrick Swayze's hips from Dirty Dancing. While he doesn't provide much variation on the basic ballroom step that Swayze's character uses in the final scene of the movie, that doesn't stop him from performing full out. Ballroom newbs on "So You Think You Can Dance" could learn a thing or two from this kid's commitment and lack of self-consciousness.
Charlie met Alfonso Ribeiro and Witney Carson backstage at a taping of the The Queen Latifah Show, where he showed off his moves.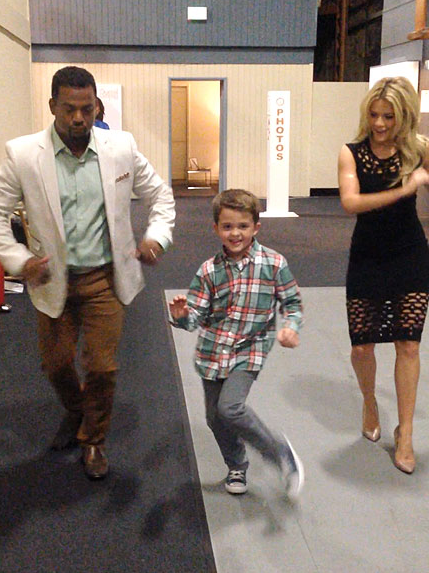 (Photo via People magazine)
If that wasn't enough cuteness, there's also a video of four-year-old Charlie performing his version of Michael Jackson's "Thriller." He's hilariously adorable and it's actually kind of amazing how much swagger he had, even as a toddler. Check it out.
Jul. 05, 2012 01:18PM EST
We celebrated the nation's birthday yesterday, and DS is about to turn 15 (more on that in our September issue), but there's another big birthday happening this year: Dirty Dancing was released 25 years ago this summer!
To honor everyone's favorite '80s-tastic dance film about the '60s, I've compiled a bunch of fun Dirty Dancing facts. Did you know that...
...Val Kilmer was initially offered the role of Johnny, and Sarah Jessica Parker auditioned for the role of Baby?
...many members of the cast have serious dance and theater cred? Kelly Bishop (Marjorie Houseman) originated the role of Sheila in A Chorus Line; Jerry Orbach (Dr. Jake Houseman) started out in Broadway musicals; Jennifer Grey (Frances "Baby" Houseman) is the daughter of Tony- and Oscar-winner Joel Grey; and Patrick Swayze (Johnny Castle) studied at the Joffrey Ballet School and was a replacement Danny Zuko in Grease on Broadway.
...Swayze co-wrote and performed the song "She's Like The Wind"?
...choreographer extraordinaire Doriana Sanchez danced in the film? (Look for her "Letter to My Teenage Self" in our September issue!)
...Swayze really didn't like the line "Nobody puts Baby in the corner"? The director, Emile Ardolino, had to sweet-talk him into saying it.
...rehearsals for the movie always devolved into giant dance parties involving almost every cast member, non-dancers included?
And because it's just necessary, I'll leave you with Johnny and Baby having the "time of their lives." Happy 25th, Dirty Dancing!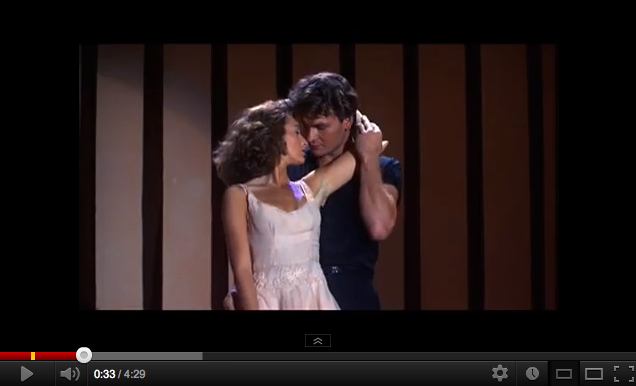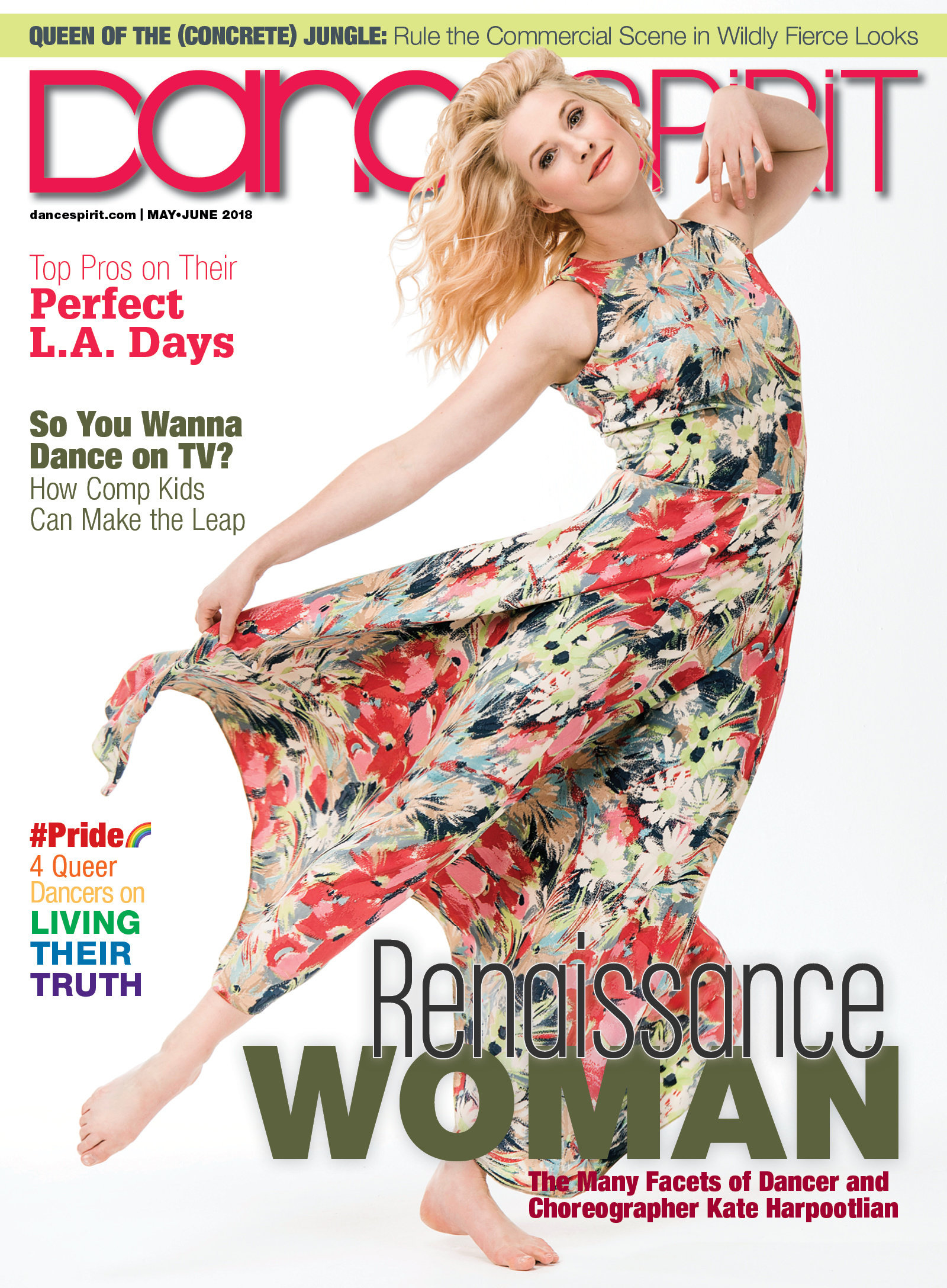 Get Dance Spirit in your inbox