Jun. 04, 2012 11:12AM EST
New York City Ballet has been on a serious fashion kick recently. First there were Gilles Mendel's costumes for Melissa Barak's Call Me Ben a couple of years ago. Then there were Stella McCartney's designs for Ocean's Kingdom, with music and story by her dad Sir Paul. Most recently, there were the Rodarte and Mendel costumes at the company's spring gala.
In September, you can add Valentino Garavani to that impressive list. The Italian designer is making costumes for three ballets to be performed at the company's fall gala, September 20.
What will they look like? Well, Valentino created costumes for Vienna's 2010 New Year's Concert, featuring Paris Opéra Ballet étoiles Eleonora Abbagnato and Nicolas Le Riche as well as dancers from the Vienna State Opera, which might give us a sense of his ballet style. Here's a video of Abbagnato and Le Riche performing at the concert, dressed in Valentino's signature red:
And here are the Vienna State Opera dancers, in rosette-trimmed pinks and greys:
What do you think? Can't wait to see what he comes up with for NYCB!
With four world premieres on the lineup, the 2011-2012 season at New York City Ballet is sure to be exciting. But the company's most anticipated new work, Ocean's Kingdom, comes from a trio of creative masters: It features choreography by NYCB ballet master in chief Peter Martins, a score by former Beatles front man Paul McCartney and red carpet–worthy costumes by fashion designer (and Sir Paul's daughter) Stella McCartney.
The piece tells a Little Mermaid-esque story, with NYCB principals Sara Mearns, Amar Ramasar and Robert Fairchild dancing the leads. Also debuting in Ocean's Kingdom is senior corps de ballet member Georgina Pazcoguin, who chatted with DS about her role as Scala in the groundbreaking premiere.
—Alison Feller
Dance Spirit: How did you find out you'd be dancing a lead role in Ocean's Kingdom?
Georgina Pazcoguin: Ballet mistress Rosemary Dunleavy pulled me aside one day. She said, "You're going to be one of the leads in the new Peter ballet." I was like, "Excuse me?" She said, "You're going to be Scala," and I said, "What is Scala?" My first rehearsal was the next day! As it turns out, Scala is the disillusioned leader of the ballet's handmaidens. She's a servant with a chip on her shoulder. It's a feisty, dramatic character!
DS: What do you think is most exciting about this piece?
GP: Knowing that Paul McCartney is composing a score for a ballet—specifically for us—is amazing. How could you not love Paul McCartney? And for Stella to be doing the costumes, making it a family affair, is wonderful. I've especially enjoyed working closely with Peter. It's been a great chance for me to show him what I can do.
DS: Are you nervous about your debut?
GP: I'm sure nerves will come up, especially pertaining to the costumes. There's talk of a big cape I'll be dancing with, and some wings. I'm also nervous about dancing next to Sara Mearns, who is one of the top NYCB dancers—that's a big pressure. But I'm up for the challenge and am enjoying defining my character. It will all come together by opening night.
DS: Why should people see Ocean's Kingdom?
GP: First and foremost, see it for the dancers. NYCB has a brand-new generation of dancers rising through the ranks. The company is transforming. Then come for Stella's amazing costumes. Her ideas are incredible, and she wants every look to be like a runway look. Peter's choreography is going to be great and the score is breathtaking. It's a dream team.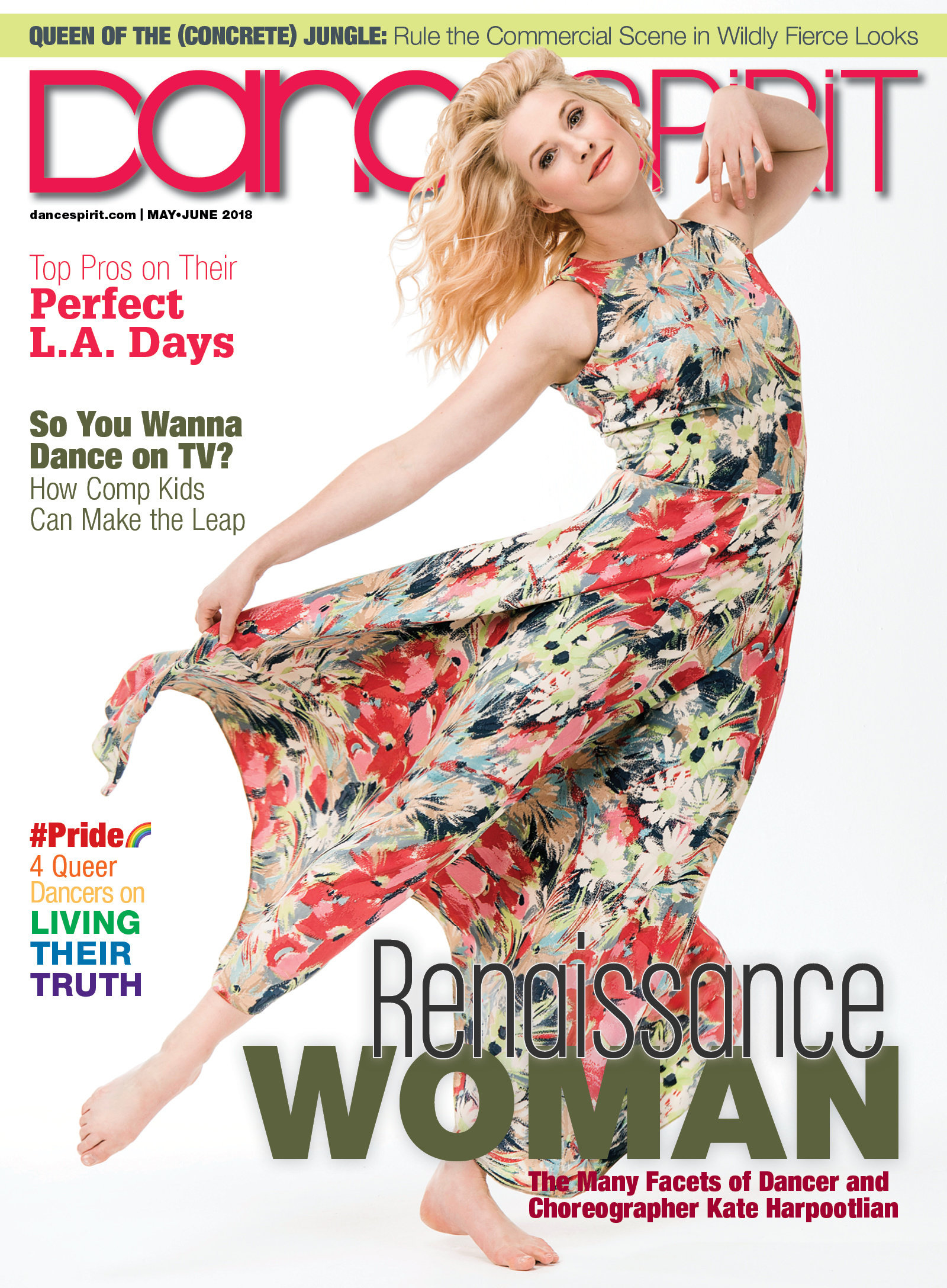 Get Dance Spirit in your inbox