Have plans Saturday night? You might want to cancel them ASAP (or at least set your DVR) because Center Stage: On Pointe is making its much-anticipated (and MUCH-waited-for) world premiere. The threequel (which we've been freaking out about since November) has all the makings to be a huge win for dance movies, taking what we love about the original Center Stage and adding some new twists.
Remember Bella (Nicole Muñoz), Kate's little sister from Center Stage: Turn It Up? SHE'S BACK, and this time it's her turn to audition for the American Ballet Academy. Other old favorites who'll be returning: Tommy (Kenny Wormald), Charlie (Sascha Radetsky) and Cooper (Ethan Stiefel). And of course, it wouldn't be the ABA without a return from Johnathan Reeves (Peter Gallagher)! If that's not enough for you, up-and-comer Chloe Lukasiak (you know her from Dance Moms) will be there too, cast as dance prodigy Gwen.
As for the plot? The American Ballet Academy is headed in a more contemporary direction, and Johnathan is holding a "Dance Camp" training intensive to find his new superstars. His top choreographers (Tommy, Cooper and Charlie, obviously) are tasked with recruiting dancers to compete at the camp, with the winners earning a coveted spot at the ABA. Plenty of dance and plenty of drama, what more could we ask for? Here's to hoping there's at least one iconic costume change moment. (Not holding our breath, though, this one is hard to top.)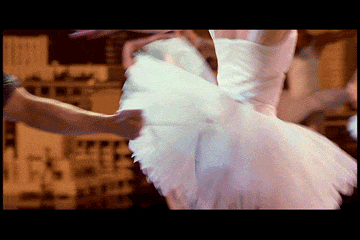 Check out this exclusive sneak peek video from Entertainment Weekly and get. ready. bunheads.
See the movie on Lifetime at 8/7c this Saturday, June 25th.
Jul. 25, 2012 10:32AM EST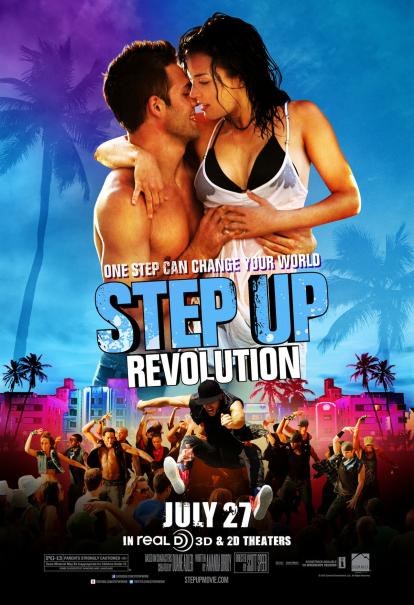 As we've discussed, the DS crew was lucky enough to get into a screening of Step Up Revolution last night (huge thank-you to Broadway Dance Center for the tickets!). And oh my gosh, you guys: It's amazing. We laughed, we screamed, we almost peed our pants multiple times. Here are just five of the many reasons you should get your bums to the theater this Friday:
1. tWitch! Mr. Boss is THE BOSS in this movie. Seriously, I think he was the highlight of the film for me. His dancing is fantastic, of course, but it's more that every time he appears onscreen you want to giggle and pinch his adorable cheeks.
2. There are more famous faces everywhere. Kathryn McCormick and Misha Gabriel and Mia Michaels (and tWitch, of course) have big old speaking parts, but you knew that already. What you might not have known is that you'll also see Phillip Chbeeb, Madd Chadd, Brandon Bryant, Chris Scott, Billy Bell and many more of the dance world's finest scattered throughout the film.
3. Peter Gallagher is typecast, in the best way possible. Are you making a dance movie? Do you need a slightly sinister, but ultimately sympathetic, authority figure to say things like, "Dance may not be the career for you"? Bring in Mr. Gallagher, aka Jonathan from Center Stage, who plays Kathryn's money-hungry, anti-dance dad in Step Up Revolution. (As usual, his eyebrows are mesmerizing.)
4. The acting is stellar. Just kidding! But let's be honest: You're not going to this movie for the acting. It doesn't matter that nobody in the cast is going to win an Oscar, because the dancing is just. that. good. Which leads us to...
5. THE DANCING. It's pretty spectacular. The "Mob" concept translates to big groups of fabulous dancers doing awesome things in unconventional locations—things which at various points involve trampolines, elaborate body paint, harnesses, hydraulic cars, glow-in-the-dark costumes, and dollar bills falling from the sky. YES.
Step Up Revolution opens this Friday, the 27th!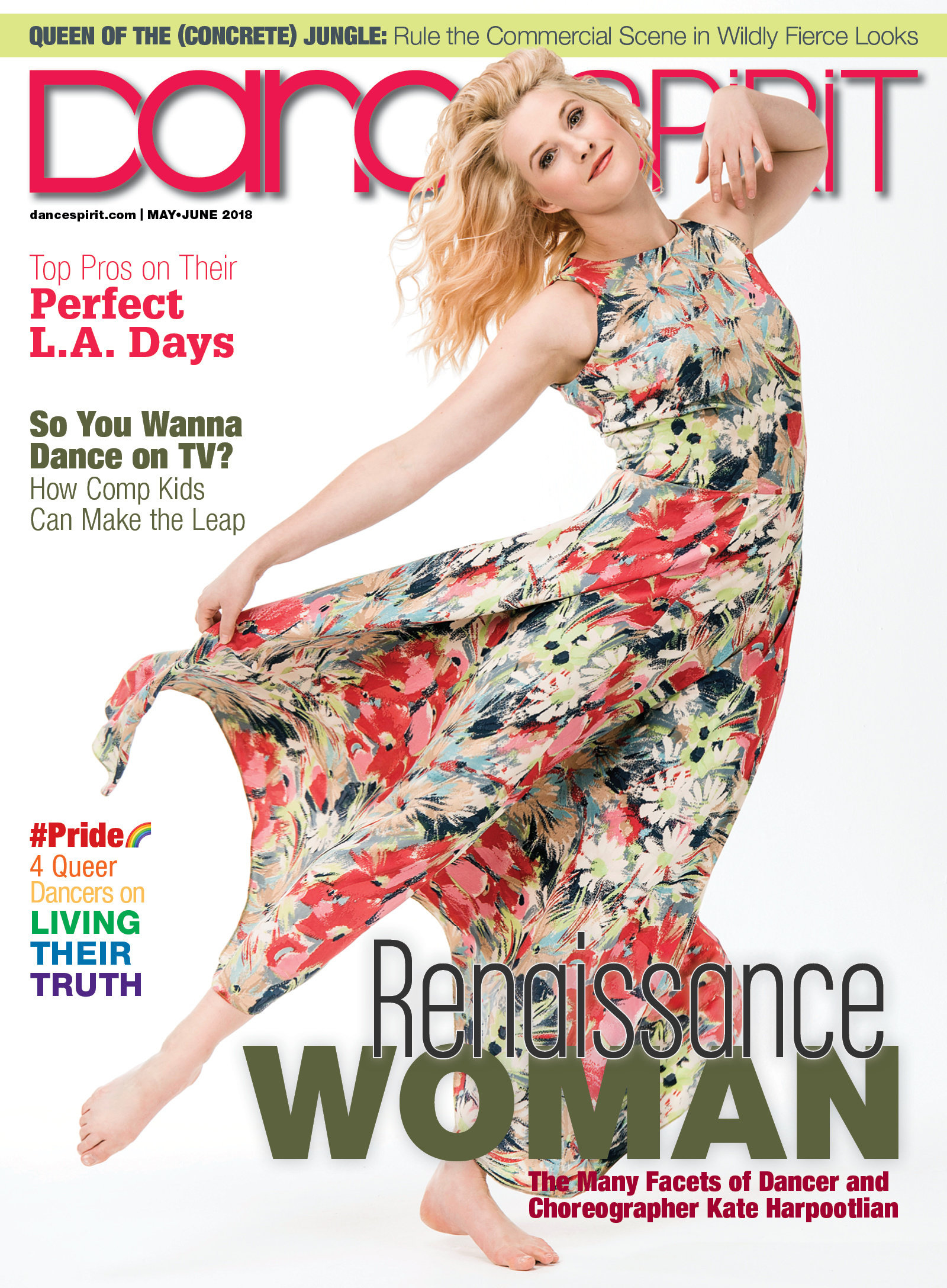 Get Dance Spirit in your inbox