Oct. 10, 2019 10:57AM EST
Juliet Doherty and Thomas Doherty in High Strung Free Dance (Cos Aelenei, courtesy Sicily Publicity)
It's been over three years since the first High Strung was released, and fans of the dancetastic movie have been itching for more ever since. Thankfully, the film's sequel, High Strung: Free Dance, is set to premiere tomorrow, October 11.
Dance News
Feb. 15, 2018 10:03AM EST
"High Strung: Free Dance" stars Juliet Doherty and Thomas Doherty shooting the movie poster (via Instagram)
Dance Videos
Nov. 07, 2017 09:24AM EST
Parris Goebel and her ReQuest Dance Crew (via Twitter)
Are your moves smooth and sexy like Chloé Arnold's tapping Syncopated Ladies, or is your dancing bubblegum sweet like the girls of Suga N Spice? Behold, the answer:
Quiz
Jun. 16, 2015 10:50AM EST
Some of my favorite pas de deux involve the meeting of two opposites. "So You Think You Can Dance," which is all about creating unlikely partnerships, thrives on this kind of thing: ballerina meets b-boy, or tapper meets contemporary queen. I love, love, love watching dancers who are experts in totally different styles play off each other's strengths. Because that old cliché about the whole being greater than the sum of its parts? It's true, you guys.
I.aM.mE crew member and YouTube phenom Phillip Chbeeb—who, as a "SYT" alum himself, is no stranger to this kind of thing—just released a video that embodies all that's awesome about cross-polinated duets. Choreographed by Chbeeb and co-star Renee Kester, an incredibly gorgeous technician, "SLIP" uses the languages of hip hop and contemporary to explore what happens when we're unable to let go of painful memories. Unsurprisingly, given the concept, it's dark and moody—and the whole thing is set on an abandoned subway platform bathed in eerie green light, which adds to the sense of hopelessness—but oh man, is it ever beautiful. Kester's lush extensions perfectly offset Chbeeb's hard angles.
So much angst...
...so much FEET.
Enjoy!
May. 27, 2015 02:57PM EST
That time dancers from I.aM.mE Crew, Quest Crew, Poreotics, Finger Circus, 8 Flavahz, Dragon House and Street Kingdom all collaborated on the same project...
No, folks, this isn't dream. I.aM.mE's Phillip Chbeeb and Di Moon Zhang and Quest Crew's Hokuto Konishi have teamed up to form a new company, AXYZM—and they enlisted the help of hip-hop's elite to create their first concept video.
(L to R) Chbeeb, Konishi and Zhang of AXYZM | Movement Designers (via Facebook)
In the video, which serves as a sort of introduction for AXYZM, the trio calls itself a company of movement designers—and we think that description is totally appropriate. Sure, their video is jam-packed with dancing. But so much of the choreography is about bodies and props coming together to create visually interesting patterns and shapes. Think OK GO music video with a lot more tutting, like this take on a poker game:
Is movement design the newest form of dance? Check out the full video below, and let us know your thoughts in the comments!
Aug. 19, 2014 10:42AM EST
Taylor Swift is a girl of many, many talents. Dancing is...not one of them.
But nobody seems more aware of that than Swift herself. So much so, in fact, that she's devoted a whole music video—for her latest insanely catchy single, "Shake It Off"—to making fun of her lackluster dancing skills.
The best part? Swift mocks herself by dancing with some of the best in the business, in a crazy spectrum of styles—everything from classical-tutu ballet to hardcore hip hop, with a little cheerleading and rhythmic gymnastics thrown in for good measure. And that means we get to see some of our favorite people (hi Melissa Sandvig! hi Phillip Chbeeb!) doing the pretty version of the choreography as Swift tongue-in-cheekly ugly-ducklings her way through it.
It's all good silly fun. And the normal-people dance-off that concludes the whole shebang? Pure joy—especially once you realize that all of the non-pros are Swift superfans, chosen from her various social networks. D'awww.
Take a look!
Aug. 11, 2014 11:48AM EST
People always talk about the communicative power of contemporary dance, about the way it lets dancers channel their emotions into movement. But I think hip hop is equally great for storytelling. It can be subtler and wittier than other styles, which is often just as effective when you're trying to convey aspects of character.
Case in point: Ed Sheeran's video for "Don't," starring hip-hop phenom Phillip Chbeeb, who may or may not be superhuman. Over the course of the song, Phillip evolves from a shirtless down-on-his-luck dude to a mogul in a designer suit—and somehow, he manages to transform his movement to reflect each step he takes up in the world. It's unlike pretty much any other music video I've seen. (Oh, and never fear, ladies: Ed Sheeran himself makes a cameo at 2:00.)
Take a look!
Oct. 30, 2013 11:21AM EST
Air travel is an awesome thing with a lot of un-awesome aspects to it. Security lines? Baggage fees? Teeny-tiny seats? That one guy with the B.O. who always, somehow, ends up seated next to you? Ugh.
Usually, by the time you're listening to an inane in-flight safety announcement—really, who doesn't know how to use a seat belt??—you're just about ready to scream.
But for people flying Virgin America, that's all about to change. Because the airline just did an incredibly savvy thing: It turned its safety video into a sweet, sweet song-and-dance number. (A "safety dance"! Get it?)
You will not be able to stop watching this thing. Directed by Jon Chu, it features the likes of Madd Chadd, Cyrus Spencer, Chris Scott, Tyne Stecklein and Phillip Chbeeb, plus music and lyrics by former "American Idol" contestant Todrick Hall. To give you a sense of its genius, I'll just say that my personal favorite moment is the "robot dance" led by Mr. Chadd demonstrating how to use inflatable vests. (That is definitely not a sentence I ever thought I would type.)
And you know what? I'll admit it: I did learn something about airline safety while watching the video (30 times in a row). Snaps to Virgin.
Enjoy!
Sep. 18, 2012 03:21PM EST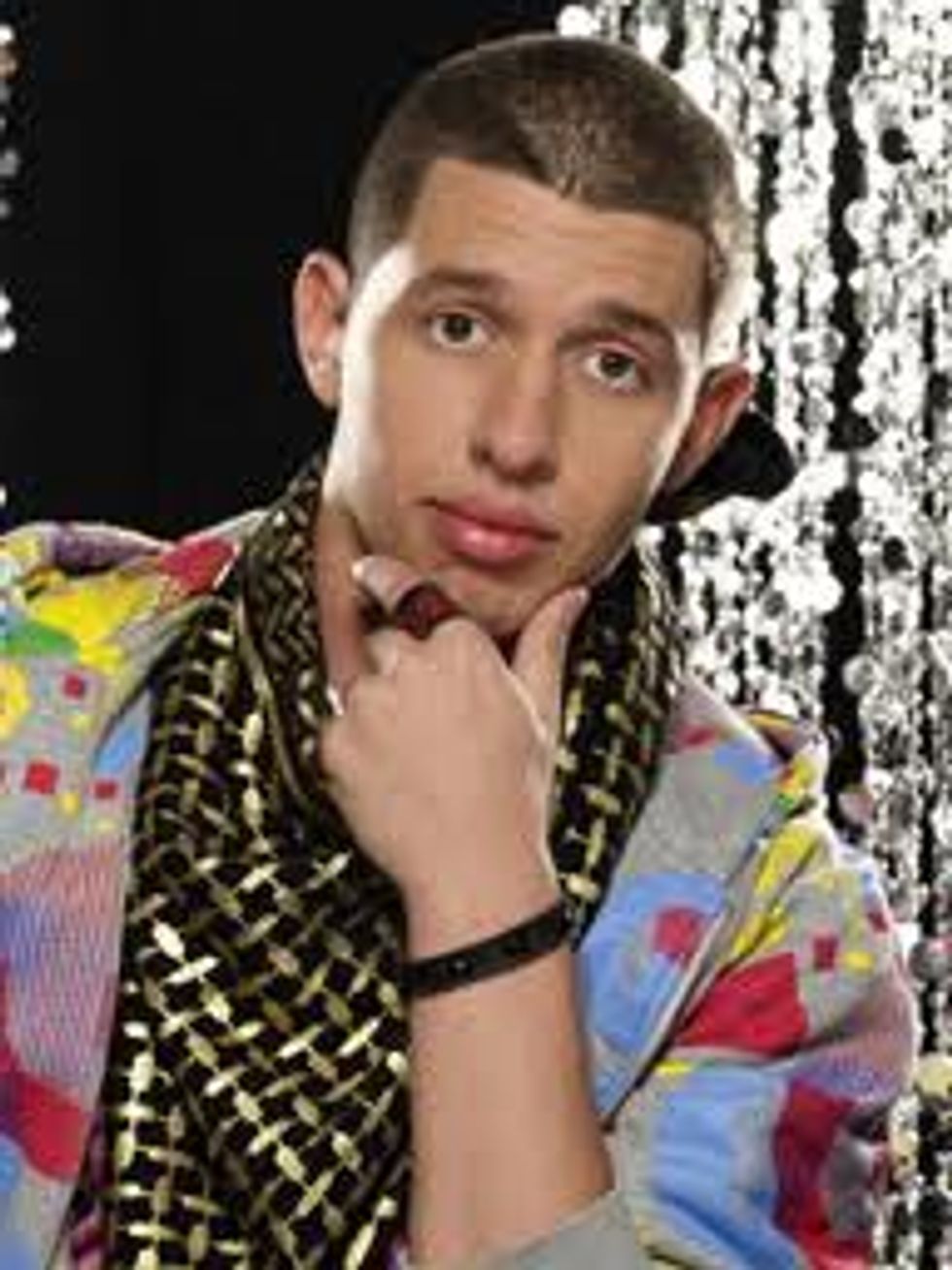 Let's talk about Phillip Chbeeb for a second. You know, the insanely awesome popper from "So You Think You Can Dance" Season 5? And a member of I.aM.mE—the Season 6 "America's Best Dance Crew" champs?  Lately, he's been popping up all over the Internets and we couldn't be happier about it. Not only does he seem like a genuinely sweet guy (What is it with these hip-hop boys?! tWitch, Cyrus, Joshua—swoon!), but he's SICK. As in so ridiculously talented you can't take your eyes off him sick. Don't believe me? Watch him become water. Yep, you read that right—water. (It starts off a bit slow, but at 1:00, your jaw will drop.)
Dance News
Jul. 25, 2012 10:32AM EST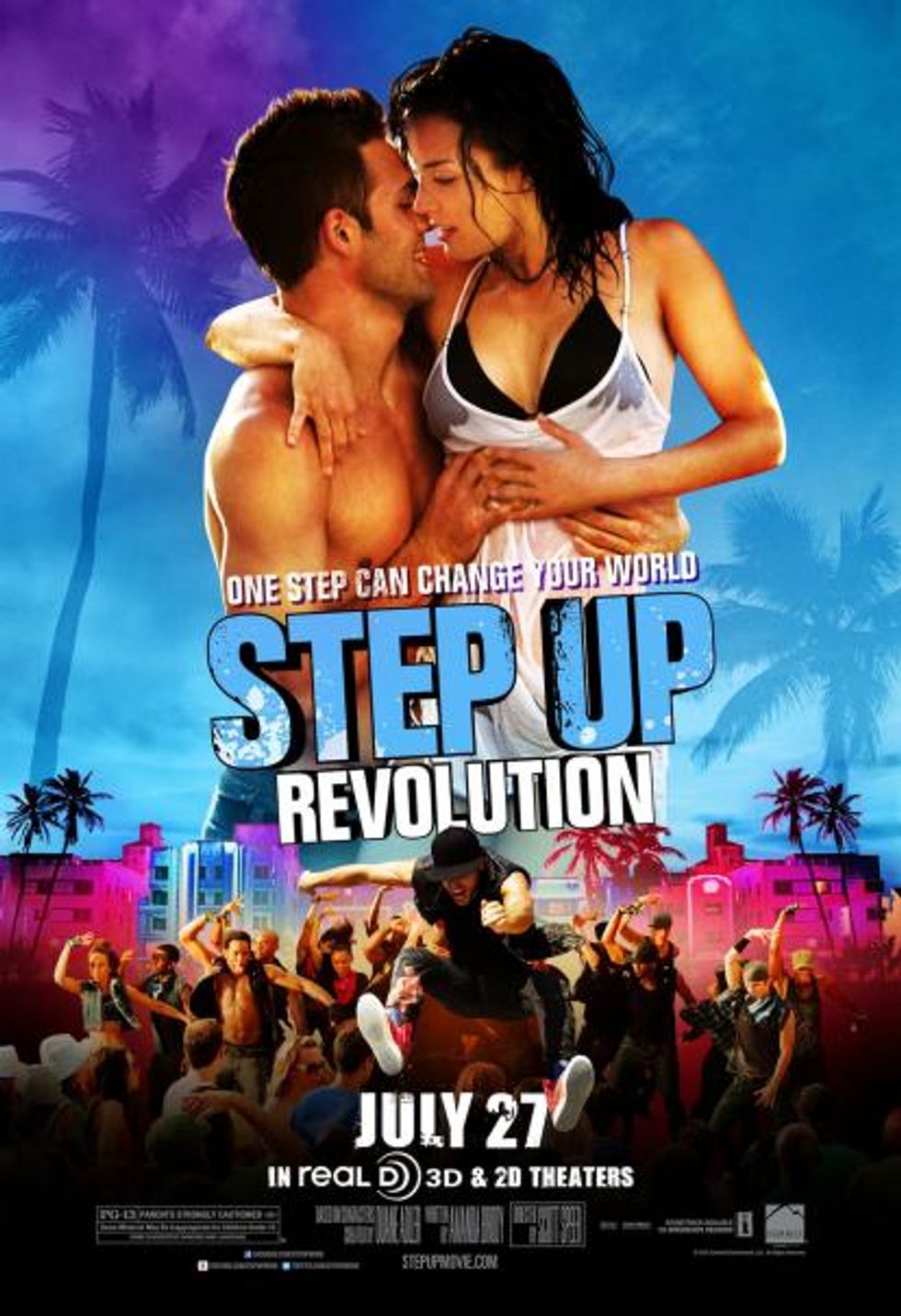 As we've discussed, the DS crew was lucky enough to get into a screening of Step Up Revolution last night (huge thank-you to Broadway Dance Center for the tickets!). And oh my gosh, you guys: It's amazing. We laughed, we screamed, we almost peed our pants multiple times. Here are just five of the many reasons you should get your bums to the theater this Friday:
1. tWitch! Mr. Boss is THE BOSS in this movie. Seriously, I think he was the highlight of the film for me. His dancing is fantastic, of course, but it's more that every time he appears onscreen you want to giggle and pinch his adorable cheeks.
2. There are more famous faces everywhere. Kathryn McCormick and Misha Gabriel and Mia Michaels (and tWitch, of course) have big old speaking parts, but you knew that already. What you might not have known is that you'll also see Phillip Chbeeb, Madd Chadd, Brandon Bryant, Chris Scott, Billy Bell and many more of the dance world's finest scattered throughout the film.
3. Peter Gallagher is typecast, in the best way possible. Are you making a dance movie? Do you need a slightly sinister, but ultimately sympathetic, authority figure to say things like, "Dance may not be the career for you"? Bring in Mr. Gallagher, aka Jonathan from Center Stage, who plays Kathryn's money-hungry, anti-dance dad in Step Up Revolution. (As usual, his eyebrows are mesmerizing.)
4. The acting is stellar. Just kidding! But let's be honest: You're not going to this movie for the acting. It doesn't matter that nobody in the cast is going to win an Oscar, because the dancing is just. that. good. Which leads us to...
5. THE DANCING. It's pretty spectacular. The "Mob" concept translates to big groups of fabulous dancers doing awesome things in unconventional locations—things which at various points involve trampolines, elaborate body paint, harnesses, hydraulic cars, glow-in-the-dark costumes, and dollar bills falling from the sky. YES.
Step Up Revolution opens this Friday, the 27th!
Get Dance Spirit in your inbox