Are you itching to come to NYC? If you've never been, or you live too far to visit on a whim, you may be in luck. NYC's tourism site, NewYork.com, is holding a Broadway sweepstakes that could bring you and a guest to The Great White Way for an exciting weekend. If you win the Ultimate Broadway Fan Showdown, you'll receive round-trip airfare, car service, a hotel room, a steak dinner and best of all: two tickets to the Tony Awards dress rehearsal.
You have to be at least 18 to enter, so you may need to talk to your parents for help. Once you've got that covered, entering is pretty simple. Post a photo to Instagram or Twitter that proves you're the ultimate fan. In the caption, finish the sentence "I'm Broadway's biggest fan because…" and include the hashtag: #BringMeToBroadway. Then, fill out this form.
The deadline to enter is April 30, and if you need photo inspiration, here's a link to other entries. (From what I've seen, Dance Spirit readers could have a win in the bag.) To choose a winner, the editors of NewYork.com will select 30 finalists, then the public will vote online for their favorite from Monday, May 5 to Friday, May 16. The image with the most votes will win.
While you're at it, don't forget about Dance Spirit's photo contests—our Photo of the Day, as well as our new Instagram contest, #readergram.
Good luck!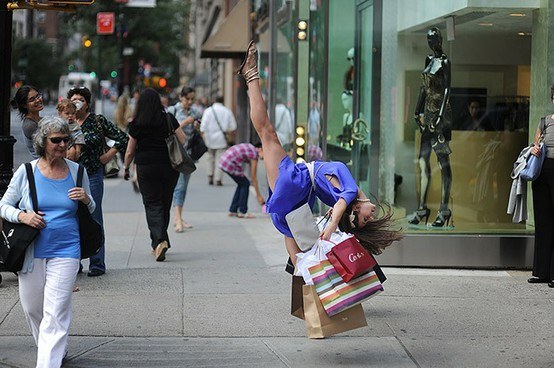 You know we love gorgeous dancer photos. In fact, we feature stunning pics from dancers and readers around the world every day on the Dance Spirit Twitter and Facebook pages (and in the pages of our magazine, of course)! But we don't just look for flawless technique—we love photos that show how versatile dancers can be. That's why we're obsessed with photographer Jordan Matter's Dancers Among Us project. His photos depict dancers in every day situations—riding the subway, shopping, working at Starbucks—in the most awesome way. You can see the images and purchase the book here.
Watch the behind-the-scenes video from the making of Dancers Among Us:
Dancers Among Us goes around the USA in Ninety Seconds from Jordan Matter on Vimeo.
Want to submit a photo to be featured on our social media platforms? Click here to find out how.
Sep. 14, 2012 12:02PM EST
If you follow DS on Facebook, Twitter and Instagram—and you should!—you're probably already a fan of our "Photo of the Day" posts, which feature a different spectacular dance image for you to drool over every day.
Well, dear readers, one of those photos could be yours! If you have an out-of-this-world gorgeous image you'd like us to feature, send it to photo@dancemedia.com. Please include the names of any dancers pictured and the name of the photographer. We can't guarantee we'll use everything we receive, but we're getting a little tingly just thinking about all the amazingness you guys are about to send our way. (And hey, photographers: We'd love your submissions, too!)
Need a little inspiration? Here are some of our favorite Photos of the Day. Enjoy!
[portfolio_slideshow nowrap=0 thumbs=true timeout=4000 showtitles=true showcaps=true showdesc=true]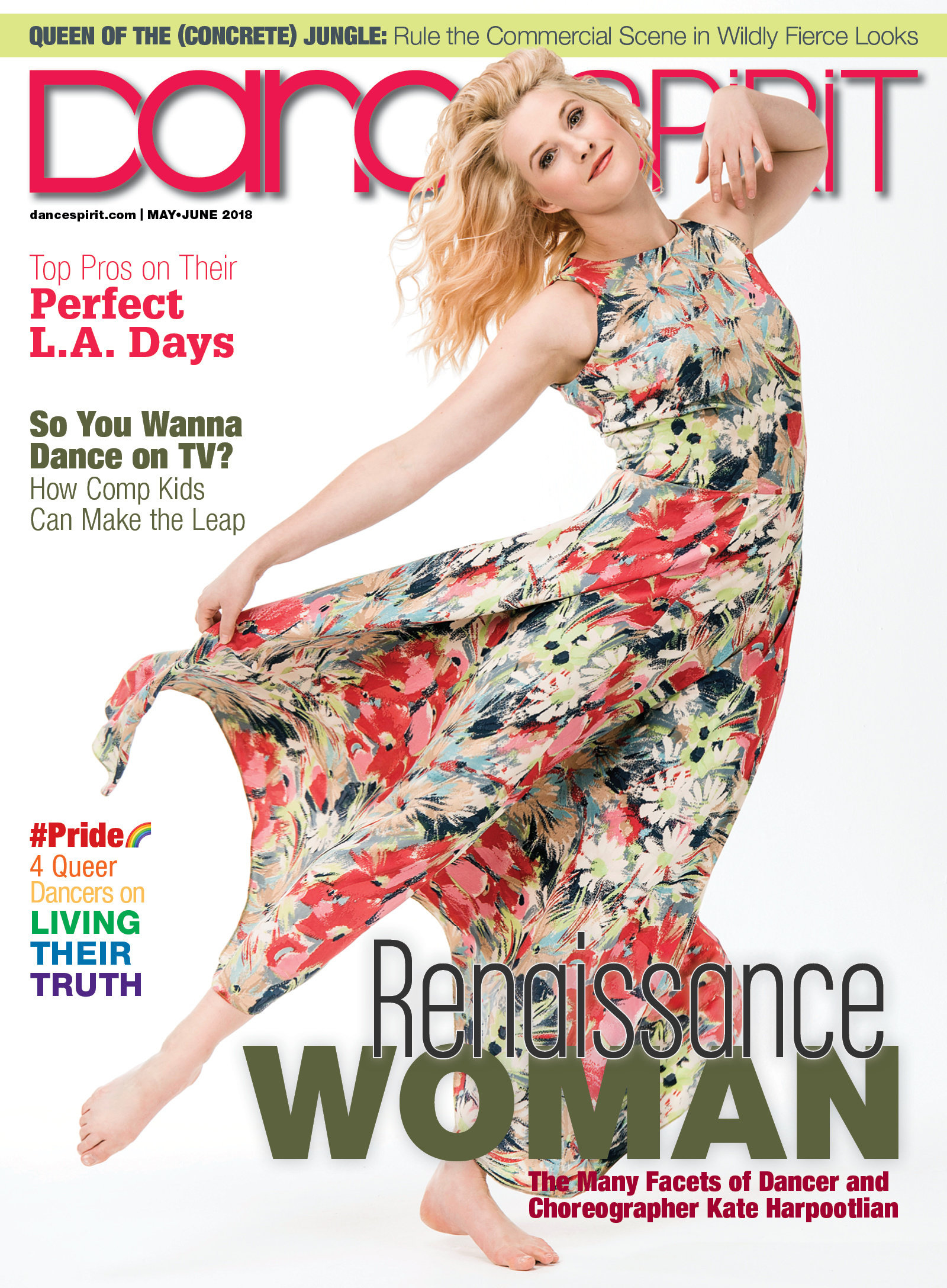 Get Dance Spirit in your inbox