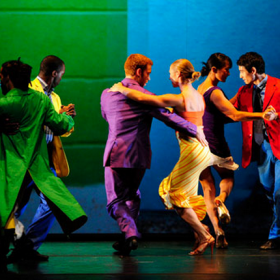 Pilobolus in Skyscrapers
It's safe to say that when you hear about Pilobolus Dance Theater, one word will come up often: collaboration. Yes, dance is by definition a collaborative art, but the creative minds behind Pilobolus take this idea to a whole new level. By integrating the art of movement with tons of other disciplines and organizations, they create results that push past what you'd normally think of as dance to something much, much bigger. How do I know this? Last week, I saw Pilobolus live at the Joyce Theater in NYC (the company performs there through August 4), and I was blown away by the results of their unique teamwork.
Much of the company's repertoire revolves around challenging partnering. The comedic piece Molly's Not Dead, for instance, has company members in shiny red unitards carrying each other upside down in a rather, um, compromising position. (Let's just say there's a fair amount of chin-butt contact.) But this totally unexpected configuration makes for hilarious choreographic possibilities, as the tomato-like pairs of dancers roll, bounce and squat to the jaunty strains of folk music.
But Pilobolus's spirit of collaboration doesn't just make itself known onstage—it starts in the rehearsal room and sometimes even before then. Take for example Pilobolus's International Collaborators Project. The ICP's aim is to bring together artists from all kinds of creative backgrounds to make daring and entertaining new work. And when they say all kinds of artists, they really mean it—past participants in the program include alt-rock band OK Go, children's book author Maurice Sendak and even the MIT Distributed Robotics Laboratory! In fact, another piece on Pilobolus's program at the Joyce, Skyscrapers, started its life as a music video for OK Go. It features ballroom-esque steps and lightning-fast costume changes, all in front of a constantly changing video backdrop. It was like a dance metaphor for modern life in the big city!
The company is constantly reaching out into the wider world of pop culture, exposing new audiences to the utter amazingness of dance. Pilobolus even appeared in an Emmy-nominated teaser promoting Sunday Night Football on the NFL Network. Football and dance, together at last?! Only in Pilobolus's crazily creative world.
Catch a sneak peek at the company's ultra-cool repertory at The Joyce—brought to you by the power of collaboration—in this video!
Jun. 05, 2013 11:27AM EST
Here's a phrase dancers probably don't hear too often: "In this piece, you'll be playing a car."*
But that's just what commercial dancer Robert Prescott Lee does in the latest Nissan Altima TV spot. Apparently Lee's deft partnering of fellow commercial pro Emily Williams as she navigates driveways, highways and parking lots is meant to symbolize the car's high-tech safety devices.
I don't know about all that, but it is pretty fun to watch. (And I'm never going to complain about seeing more dance on TV—especially if it makes my life complete by popping up during, ahem, "The Bachelorette," which may or may not have happened on Monday night.) Take a look!
*OK, yes, the Pilobolus dancers have definitely heard that phrase more than once. Fine!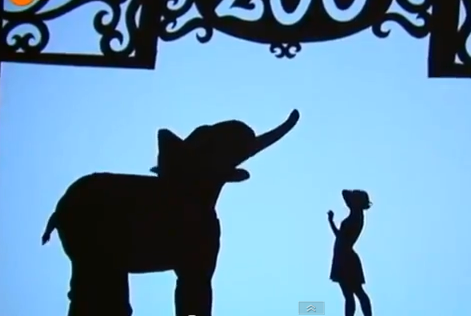 See that elephant? It's made of dancers. Insane.
If you have a Facebook account (of course you do—you "like" Dance Spirit, right?!), you've probably seen the unbelievable video of the mysterious shadow dancers. Almost all my FB friends have shared it to their pages with the same sort of caption: "OMG, you have to watch this!"
After a little digging, I was able to find the origins of the elusive video. I can't say I was surprised to learn the shadow dancers belong to Shadowland, a show performed by Pilobolus. The company is known for their innovative and awe-inspiring choreography, and they're always mastering some seemingly impossible dance feat. The only down side? It seems Shadowland only tours in Europe. But, if you're heading across the pond anytime soon, you're in luck! Here's the touring schedule.
The good news is that no matter where you are, you can get a sneak peek of the amazingness that is Shadowland. Check it out:
What do you think? Do you agree they should bring the program to the States? Tell us in the comments below!
Nov. 01, 2012 09:30AM EST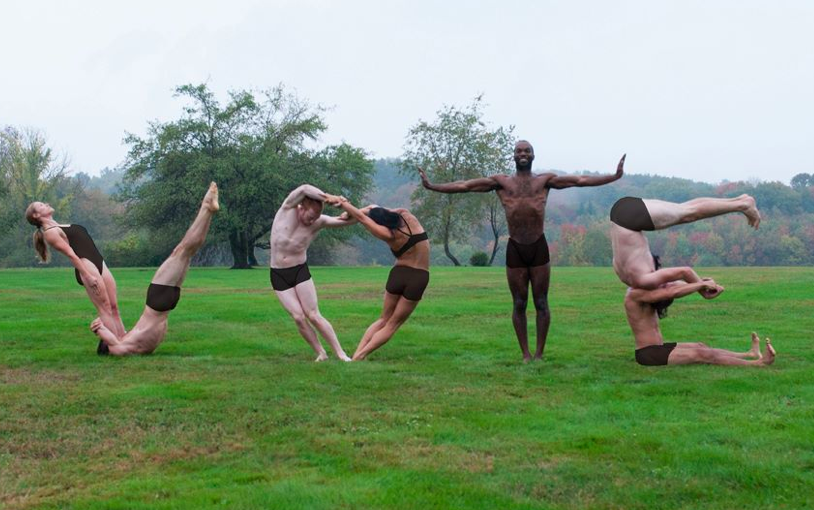 Election day is just around the corner, and ever-awesome contemporary troupe Pilobolus has found a cool, and very Pilobolus-y, way to get out the vote.
It all started with the photo at right of the Pilobolus dancers spelling out "VOTE," in trademark gymnastic fashion, on the company's Connecticut campus. Then the company decided to ask fans to submit their own "VOTE" photos via Instagram or email. And boy, did people ever deliver.
Check out some of our favorite submissions below, and the full group on Pilobolus' Facebook page. Last week, the company even partnered with the New York City Mayor's Office of Media and Entertainment to create a series of "VOTE" photos taken in front of NYC landmarks as part of a media campaign for whosontheballot.org. (In the wake of Hurricane Sandy, it's nice to see now-waterlogged locations like the Staten Island Ferry terminal looking beautiful—and dry.)
It's not too late to send your own photos, so don't be shy! Submit your best "VOTE" pics by using the Instagram hashtag #pilobolusvoteproject, or email them to info@pilobolus.org. And most importantly: If you're 18 or older, get out there and vote on Tuesday.
[portfolio_slideshow nowrap=0 thumbs=true timeout=4000 showtitles=true showcaps=true showdesc=true]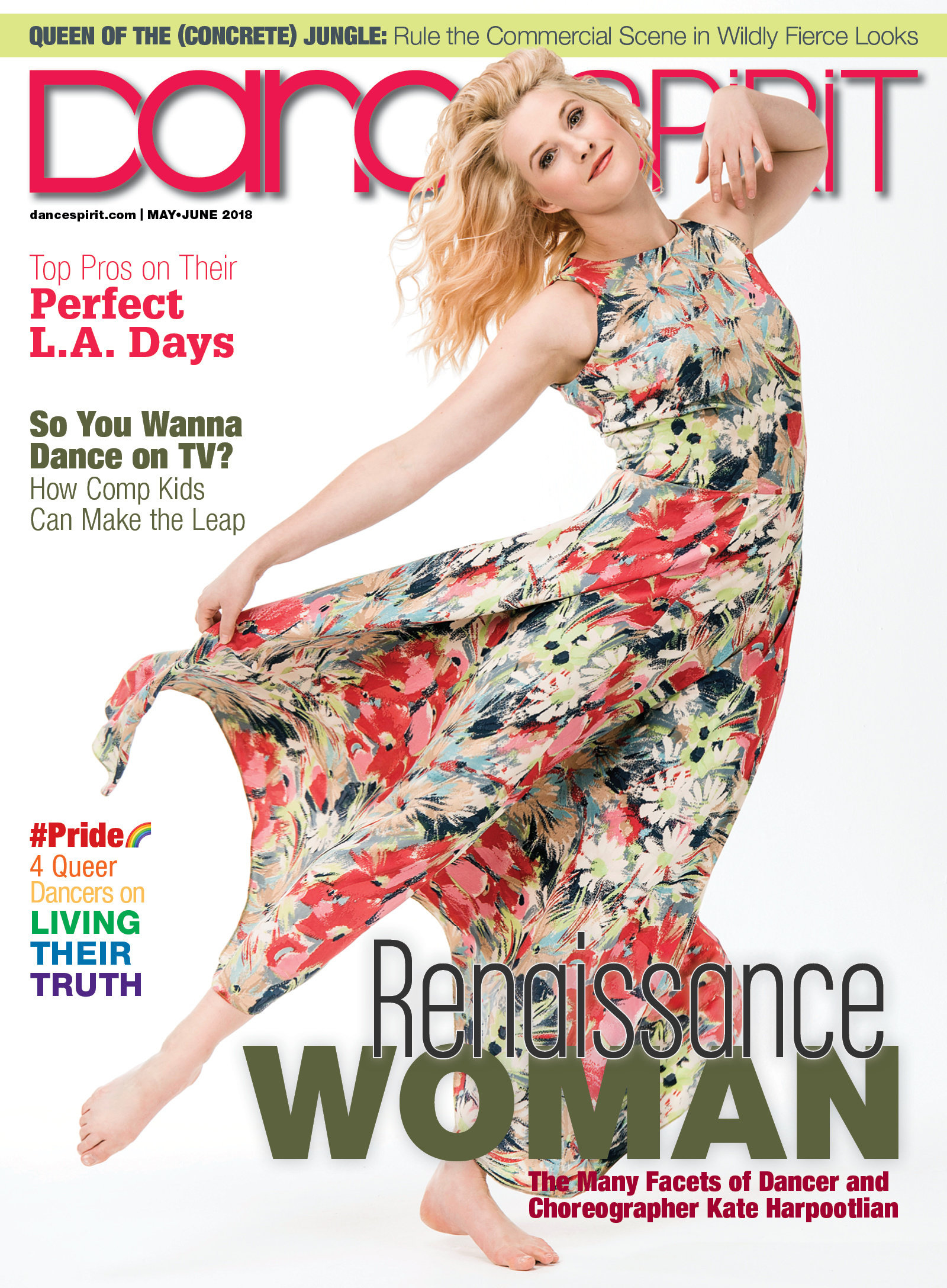 Get Dance Spirit in your inbox