Skyler Semien on set of the hit film Pitch Perfect 3 (courtesy Lance Semien)
Take a good look at Skyler Semien, because she's an up-and-coming commercial dancer who's primed to take Hollywood by storm. A freshman at Georgia State University, the former competition kid has already appeared in her first feature film, Pitch Perfect 3, and has two more movies in the works.
How did this dancer end up in one of the biggest films of the year? Semien says it started with her dance training. Studying everything from ballet to contemporary, Semien started competing when she was only 6 years old. But in high school, she realized hip hop was her ticket to the commercial world, and decided to shift her focus. Soon, she'd signed with Bloc talent agency, and as a senior in high school, she was cast as one of the "new Bellas" in Pitch Perfect 3.
Though Semien's found success in show biz, don't expect her to drop everything and move to Hollywood. The multi-talented dancer is keeping her options open as she concentrates on getting her education. "Dancers are no longer just dancers; they're entrepreneurs, creative directors, musicians and actors," she says. And she believes education will breed the skills she needs to pursue those kind of opportunities.
We chatted with Semien about why she thinks so many dancers are pursuing additional careers beyond the dance world.
Keep reading...
Show less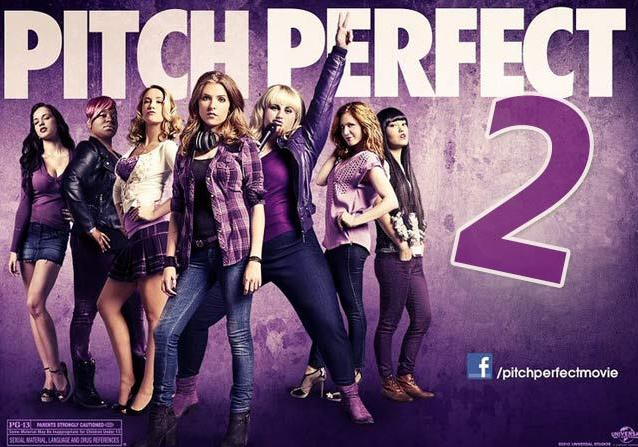 To say that we loved Pitch Perfect would be a little bit of an understatement. We all caps, boldfaced LOVED it (and can sing all of the mash-ups by heart...).
So naturally, we're counting down the days until the May 15, 2015, premiere of Pitch Perfect 2. (407 days btw.) Here's what we know so far: Elizabeth Banks—who played the judge, Gail, in the first movie—is making her directorial debut; the movie will take place during the characters' senior year at Barden University; and Anna Kendrick, Rebel Wilson and Brittany Snow are returning. (We're still crossing our fingers that some other Pitch Perfect faves will make an appearance...maybe some Treble Tones to balance it all out? Looking at you Skyler Astin.)
On Tuesday, Pitch Perfect 2 made the most exciting announcement yet (and we're super relieved it wasn't an April Fools' joke): They're holding an open casting call for dancers ages 18 and up!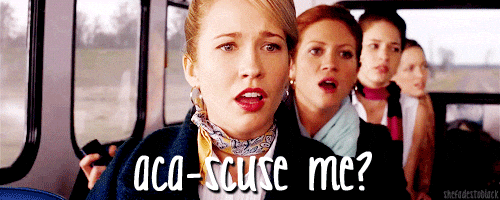 The auditions will be held this Saturday, April 5, from 11am to 6pm in Baton Rouge, Louisiana. It's kinda short notice for anyone not living in the area, but we're still pretty excited about it. If anything, it means there's probably gonna be some awesome dancing in the movie.
But if you can get yourself to Baton Rouge this weekend (and you're 18+ of course), email pp2casting@gmail.com for details.
And remember, horizontal running is not the most efficient mode of transportation.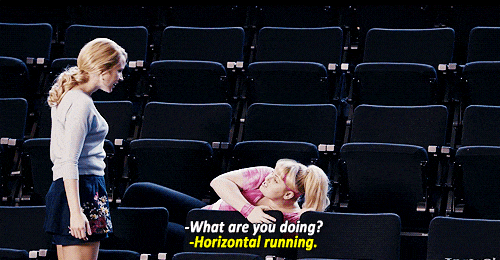 October 31 is only four days away! But don't freak out if you haven't chosen a costume yet. DS has got you covered. Here are some dance-y costume ideas to get your creative juices flowing:
1. The cast of "Glee"! The show is coming to an end soon, so don't miss this chance to portray ditzy Cheerio Britney S. Pierce or preppy Rachel Berry. (Photo courtesy FOX)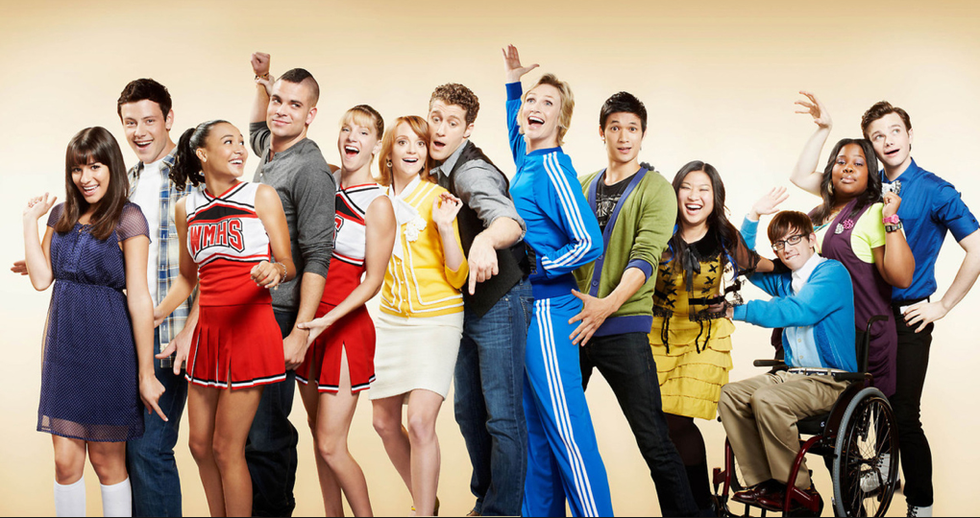 2. Flash back to the 80s for a "Flashdance: The Musical"-inspired look. Only dancers can look this good in head-to-toe spandex. (Photo of Jakob Karr by DRGphotography)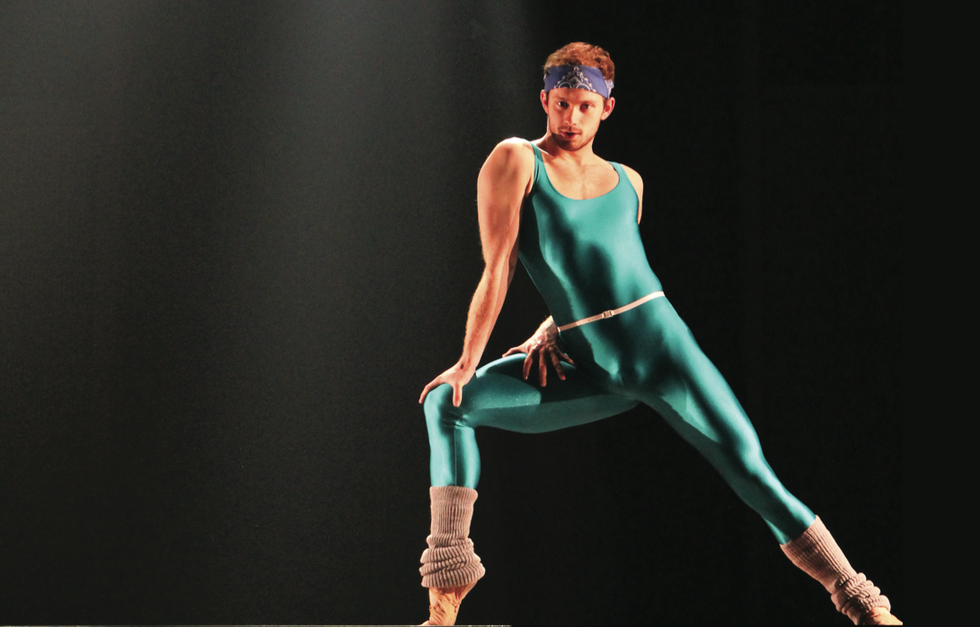 3. Newsies. Seize the day in a plaid shirt, suspenders and newsboy cap. Add a rolled-up newspaper to complete the look. (Photo by Deen Van Meer)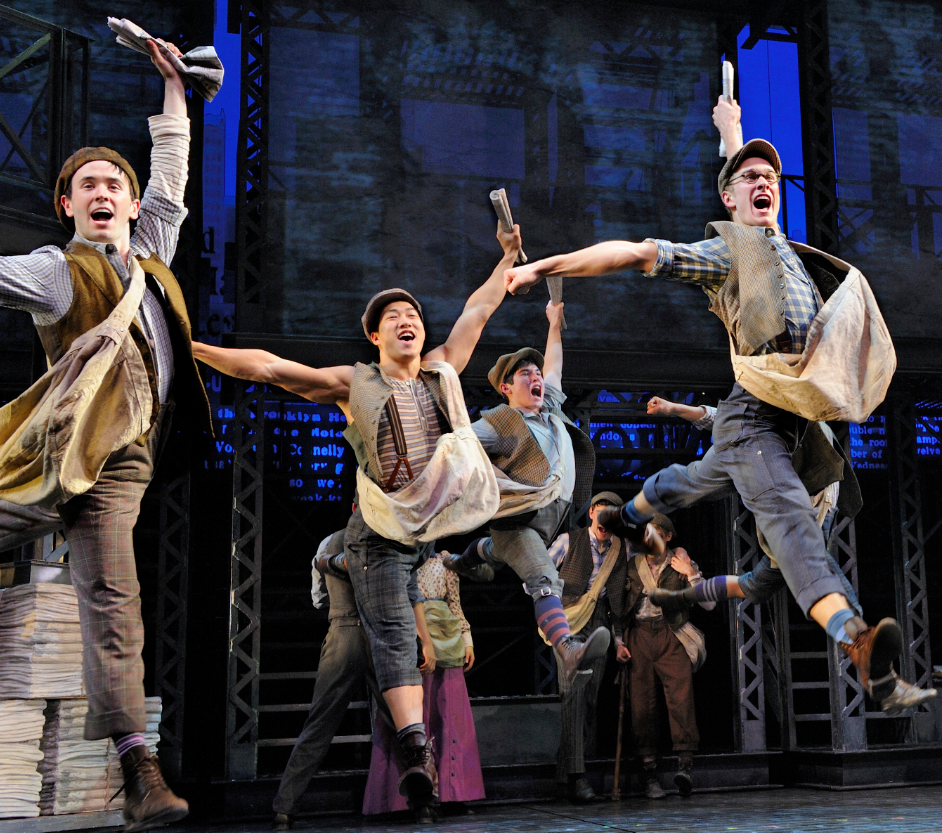 4. The Abby Lee Dance Company. Looking the part of this "Dance Moms" crew only requires your favorite matching Jo+Jax shorts and top. Cold in those tiny outfits? Throw on a hot pink sweatsuit. (Photo by Scott Gries)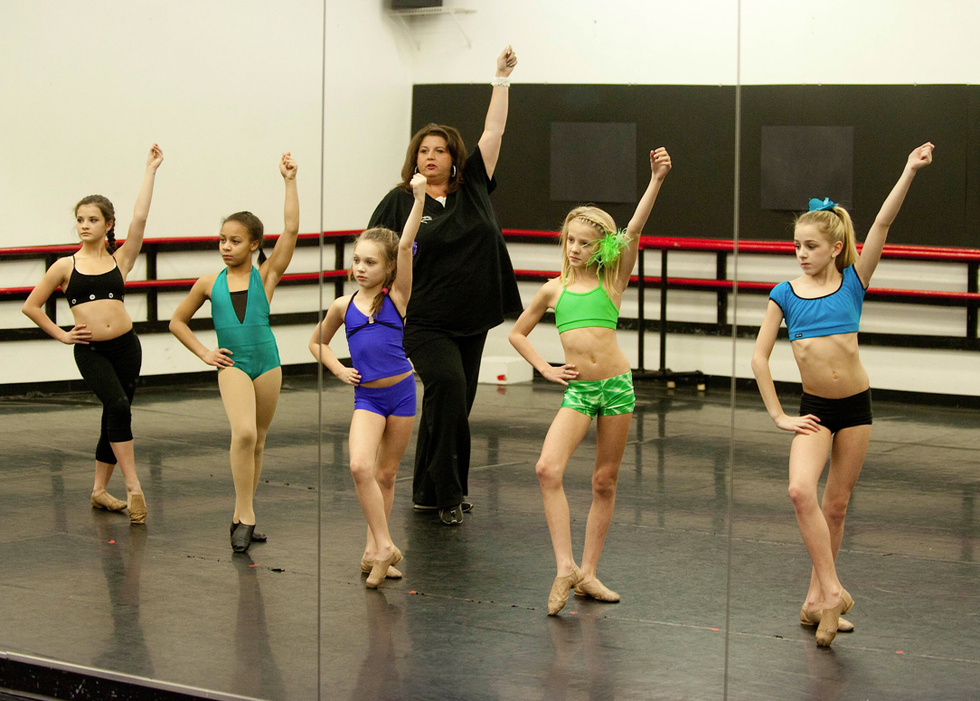 5. The many looks of Beyoncé. Because who didn't watch Baddy Bey's Pepsi commercial over and over on repeat?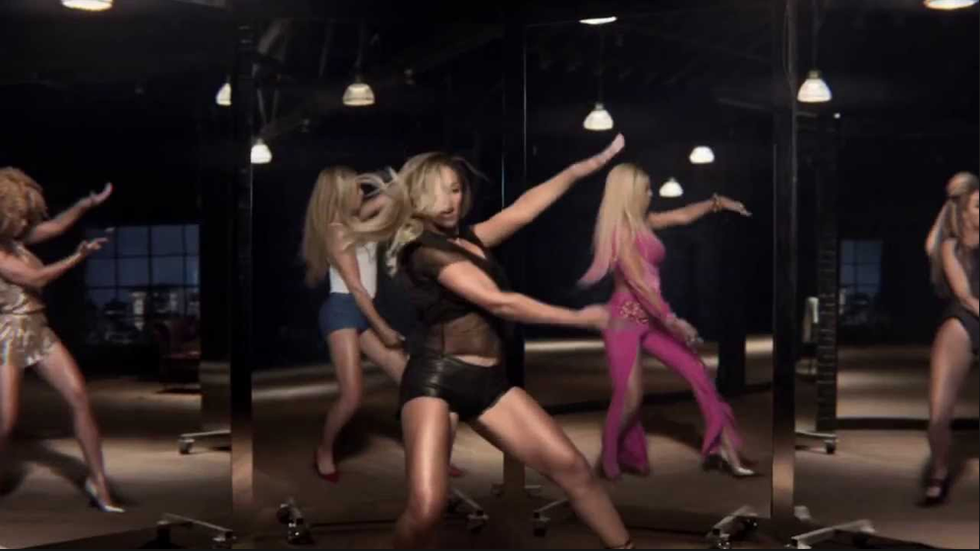 6. The Bellas from Pitch Perfect. Get all done up in an up-do and scarf. Then get your girlfriends together to rehearse your harmony and synchronized moves.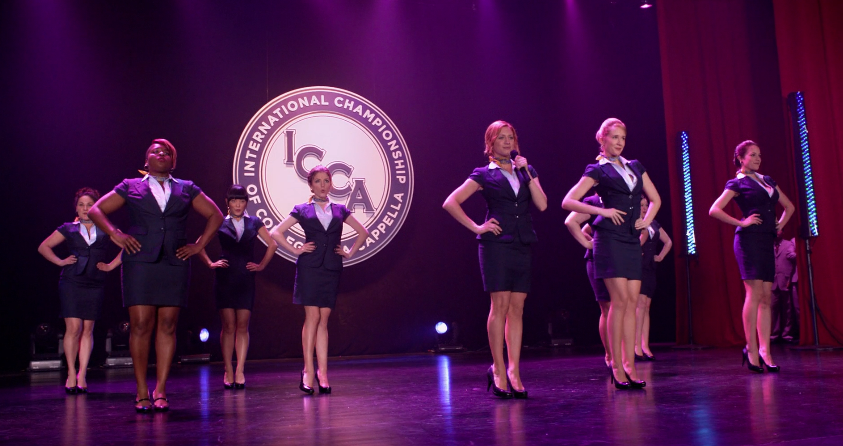 7. "Revolting Children" from Matilda the Musical. Create your uniform with a grey blazer and sweater vest. Don't forget to practice your British accent! (Photo by Joan Marcus)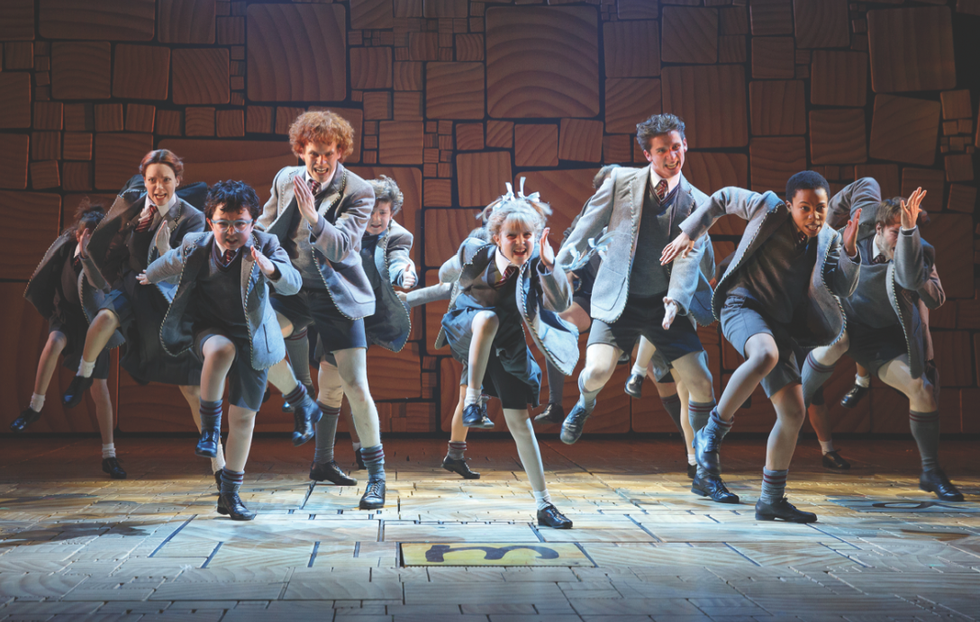 8. The Mob from Step Up Revolution. A classic black suit + killer dance moves = best group Halloween costume idea ever.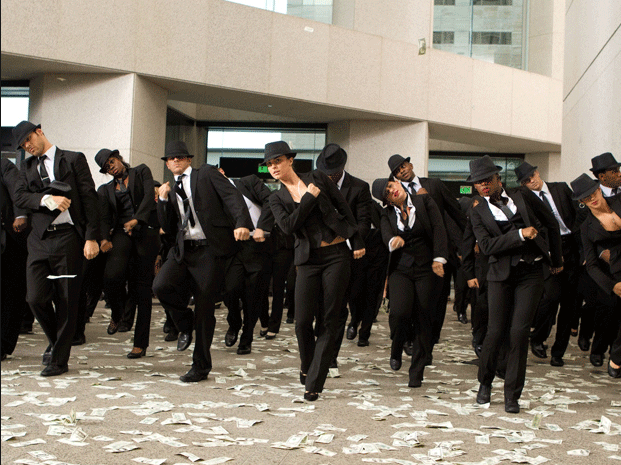 9. The next generation of hip hop! Channel our November cover stars in harem pants and a ton of accessories. (Photos of Emily Hoffman, Simrin Player, Taylor Knight and Jordyn Jones by Erin Baiano)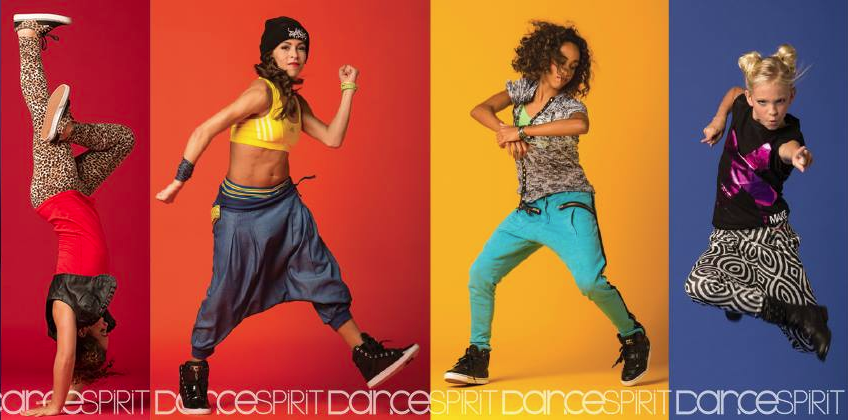 10. What does the fox say? Ring-ding-ding-ding dingeringeding.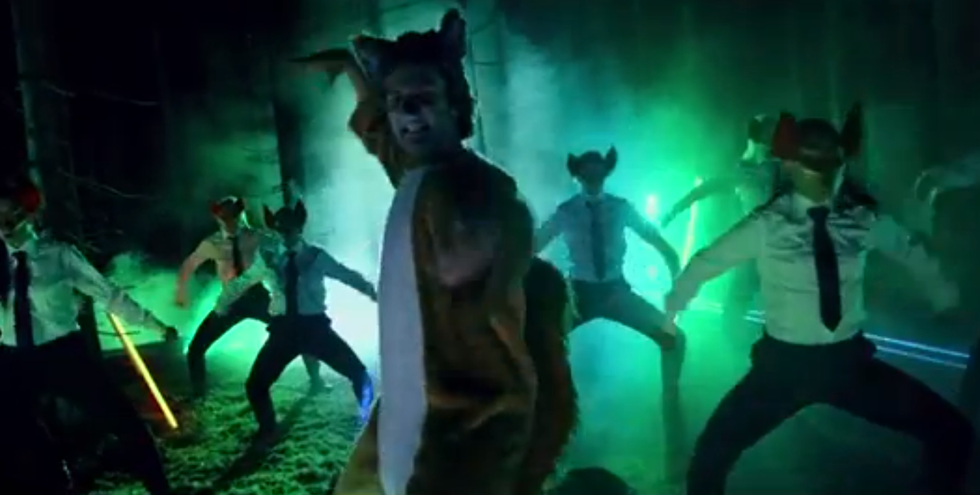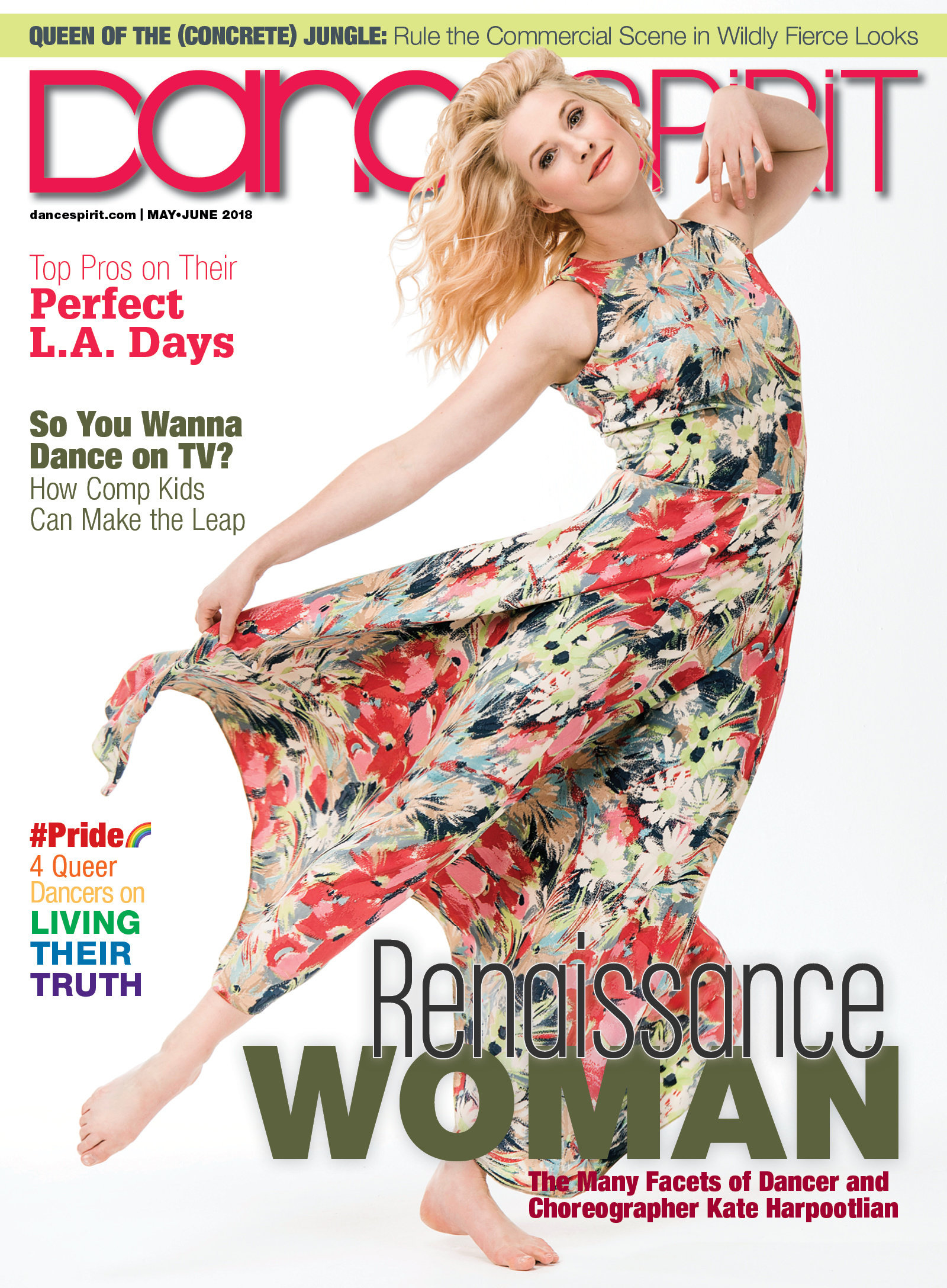 Get Dance Spirit in your inbox