Because who doesn't want their feet to look as gorgeous as Sara's? (Photo by Christopher Lane)
Ah, the quest for the perfect, foot-flattering, technique-enhancing pointe shoe: It can feel like a never-ending saga. Still on the hunt for that ideal pair? Then you won't want to miss The School at Steps' annual Pointe Shoe Workshop and Fair, happening this Sunday, April 22nd, at 6:30 pm in NYC.
Keep reading...
Show less
@i.am.miss.brigee via Instagram
You're probably used to jotting down rehearsal notes and corrections, but according to research from the University of Pennsylvania's Positive Psychology Center, you may want to save room in your dance journal for these exercises, too. These writing prompts were designed to boost your well-being by focusing on the positive.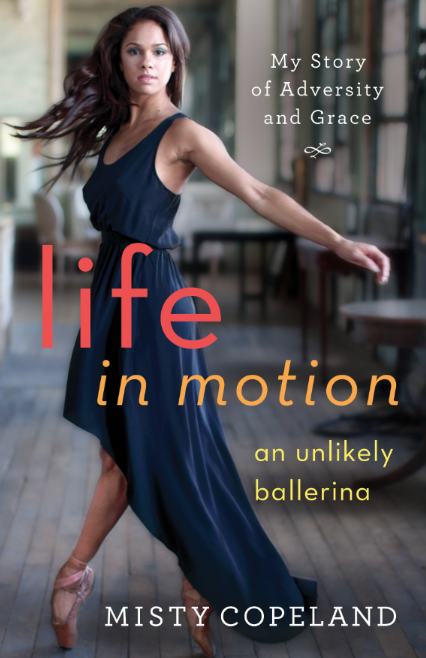 Have you seen Misty Copeland lately? Actually, the better question is: Has anyone not seen Misty Copeland lately? The fantastic American Ballet Theatre soloist has been seemingly everywhere for the past few months, promoting her memoir Life in Motion. Unsurprisingly, Copeland is as poised offstage as she is on, an eloquent spokesperson for black dancers in ballet.
But people in the ballet world aren't the only ones taking note of Copeland: She's found an admirer in none other than President Obama.
In Copeland's memoir, she frankly describes her struggles with her weight—and how she learned to both embrace her body and figure out out a healthy routine that worked for her. So in a way she's a natural choice for the President's Council on Fitness, Sports, and Nutrition. On Monday, the President announced his intention to appoint her to the Council (along with the likes of Rachael Ray and Brooklyn Nets player Jason Collins).
This is, needless to say, totally awesome news. Who better than an incredibly athletic ballet dancer—someone who's struggled with eating issues and come out on the other side—to encourage Americans to get healthy? Congrats, Misty!
And speaking of Misty being amazing: Have you seen her, Cedar Lake's Ebony Williams and Dance Theatre of Harlem's Ashley Murphy on the June/July cover of Pointe? Check it out!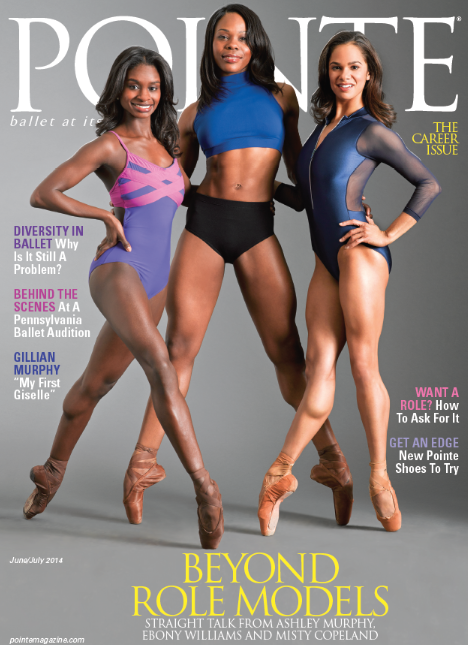 Ballet dancers never, never, NEVER tire of discussing their pointe shoes—what brand and make they wear, how they discovered their perfect fit, their most innovative/bizarre padding strategies, their latest gross/amazing foot deformities. Pointe shoes are the tools of our art, the means by which we (hopefully) achieve beautiful ends. Of course we're obsessed with them: They're THAT important.
Because they're so important, they can be sources of serious anxiety for a lot of dancers, especially those just entering the world of pointe. But fear not, anxious pointe-ers: The School at Steps Pointe Shoe Workshop & Fair is here to address all your shoe-related worries.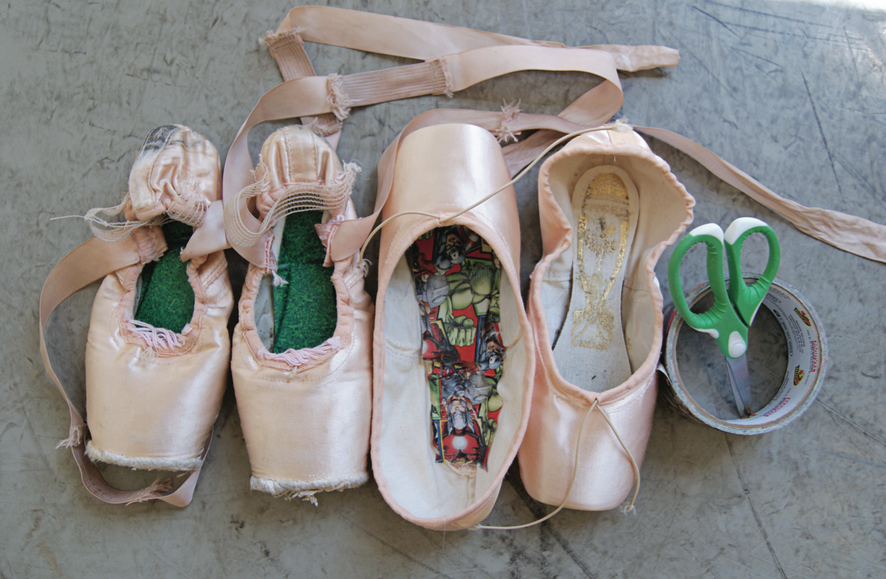 Boston Ballet principal Lia Cirio's shoes (Lauren Pajer, courtesy Boston Ballet)
The annual workshop will be held at NYC's Steps on Broadway on Sunday, February 7. (Sponsored by our friends at Pointe magazine, it's part of Steps' Complete Dancer Series, which is all-around awesome—more info here.) The fun kicks off at 6:30 pm with a panel of experts discussing shoe fitting and foot care. And we do mean experts: Current American Ballet Theatre principal Stella Abrera, former ABT principal Ashley Tuttle, a pointe shoe fitter, a professor of orthopedic surgery, and Pointe editor in chief Amy Brandt will all be on hand to offer words of wisdom. Then, newly informed, you'll have a chance to try on pointe shoes from a range of manufacturers, including Capezio, Chacott, Gaynor Minden and Grishko.
Tickets are just $15 and sure to go quickly—get 'em here. Not a New Yorker but still eager for pointe advice? Take a look at our story about what to expect at your first pointe shoe fitting, for starters. And make sure you'll be getting our March Ballet Issue, which features expert tips from six ballerinas about how to find the perfect pair.
"I Will What I Want" is Under Armour's slogan for its new line of women's performance gear (i.e. workout undergarments and clothes)—and it's perfect. As dancers, artists and athletes (or as dancer-artist-athletes), the word "No" only goes so far. If we want something bad enough—we can achieve it. We'll put in the extra work and sweat necessary to prove our naysayers wrong. And the result—similar to the outcome presented in this ad—can be magical.
Plus, Misty. You just have to watch:
Chalk this up for reason #5,239 we're obsessed with the ABT soloist.
Jan. 07, 2013 09:22AM EST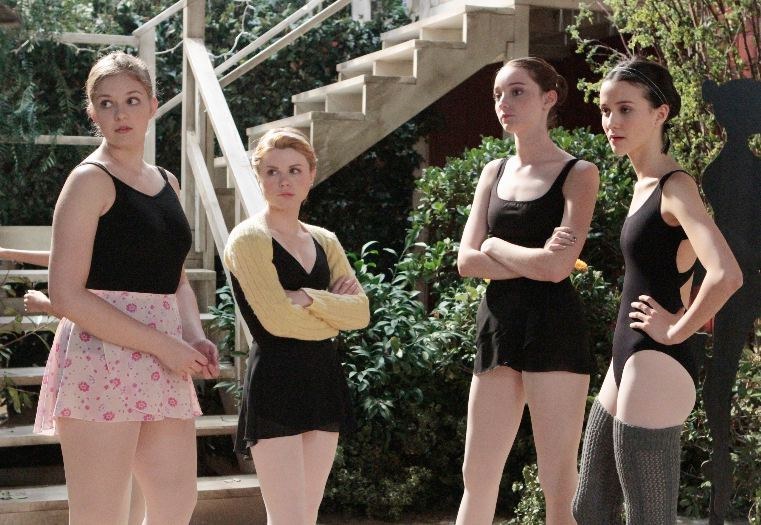 Have you been pining for Michelle's endearingly neurotic banter? Fanny's amazingly wacky choreography? Sasha's bad-girl sass? Boo's all-around adorableness?
If you answered "yes" to these questions, then you're in full-on "Bunheads" withdrawal, my friend. (My sympathies—I'm a fellow sufferer.) But here's the good news: The charming ABC Family show returns for its second season tonight at 9/8c. And that means that the world is about to become a happier, quirkier, dancier place. Be sure to tune in!
By the way—our sister magazine, Pointe, is about to feature Kaitlyn Jenkins, aka Boo, on its February/March cover. And in honor of the Season 2 premiere, they've released a behind-the-scenes video from her cover shoot. (She is the cutest ever—she actually made a scrapbook of dance poses she wanted to try. How Boo is that?) Take a look!
Jun. 26, 2012 11:28AM EST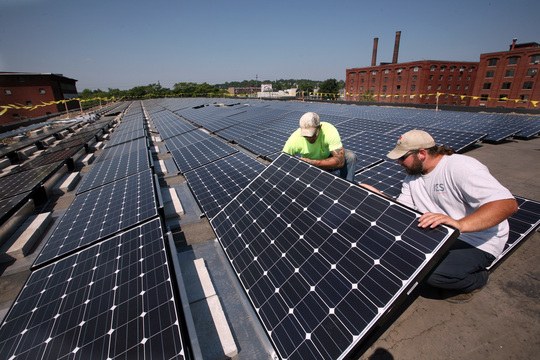 There's all kinds of shoe news this week! Yesterday you heard about the prototype shoe that can teach you how to dance. Today, check out this article about a "solar-powered ballet shoe factory."
Yup, that's right: A factory in Lawrence, MA will soon be powered entirely by solar panels that are in the process of being installed on its roof. But the really fun dance-nerd information is buried all the way at the end of the story. It turns out this eco-friendly factory is actually where Gaynor Minden pointe shoes are made—100,000 of them a year, to be exact! Apparently the space is even decorated with photos from our sister magazine, Pointe, featuring Royal Ballet principal (and Gaynor fan) Alina Cojocaru.
Who knew?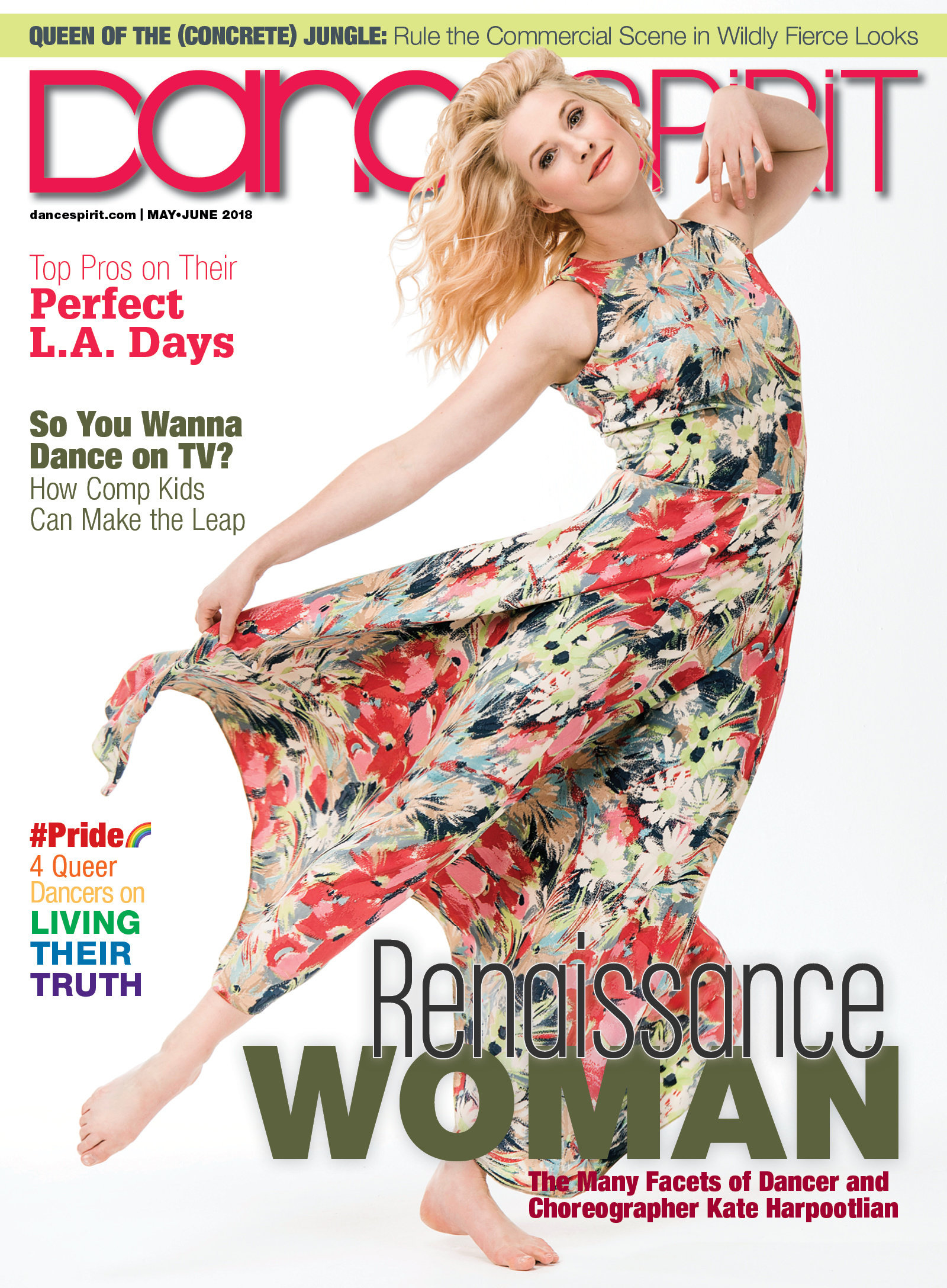 Get Dance Spirit in your inbox