What makes a good hip-hop video? A dynamic cast, a catchy pop song and high quality camera work, for starters. Jon Boogz of the Control Freakz—remember them from "So You Think You Can Dance"?—has hit all those points in his latest project to Adele's "Daydreamer."
He and fellow dancer Rokka groove on a bench (and we already know that benches + dance = perfection) in the brightest sunshine, on the greenest grass and under the bluest sky you've ever seen. (Can you tell that I'm clinging to the last shreds of summer?)
You know how much we love a good hip-hop pas de deux, and this one combines some cool partnering with a more traditional side-by-side format. Check out the video below.
This morning, we recapped last night's brilliant "So You Think You Can Dance" Michael Jackson tribute show, and the DS editors haven't stopped humming our favorite MJ hits since. Safe to say, there's a bit of Jackson fever going around the office.
So we figured, why fight it? Don't stop 'til you get enough, amiright? Allow me to introduce you to the incredible Poppin John and Ricardo Walker. You may already know Poppin John from SoulBotics Krew or Legion of Extraordinary Dancers, and Walker is an extremely talented dancer and Michael Jackson impersonator. Recently, the two got together to film a popping routine to a dubstep remix of MJ's "Beat It," and it. is. insane.
You may be thinking, A dubstep remix of Michael Jackson?! Blasphemy! We thought the same thing at first. But, please, reserve judgment—because it kind of totally works. Plus, these two dancers' body control is off-the-charts ridiculous. Seriously, check them out: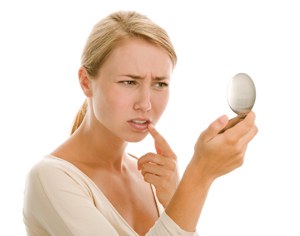 Formfitting leotards, makeup and lots of sweat are part of every dancer's day. But they can also create the perfect breeding ground for acne and skin irritation. Here, dermatologists D'Anne Kleinsmith, MD, and Daniela Kroshinsky, MD, share their advice for keeping your skin clear and radiant.
Beat the Breakout
• Take care of your skin every day. "Using products that contain salicylic acid and glycolic acid should be part of your daily regimen," Kleinsmith says. We love: Neutrogena Oil-Free Acne Wash
• Immediately after a rehearsal or performance, remove oil and bacteria from your skin with wipes that contain salicylic acid. If you have a chance to wipe off between classes or routines—even if you're planning on getting sweaty again—do it. We Love: Aveeno Clear Complexion Daily Cleansing Pads
• Always remove your makeup before bed. "Some of the main contributors to acne are blocked pores, which happen naturally in teens due to shifting hormone levels and increased oil production in the skin. But products like makeup can cause blockages, too," Kroshinsky explains. "Wipe off your makeup each night to keep the skin open and breathing."
Nix the Zit 
• "To get rid of a swollen pimple quickly, apply ice to reduce inflammation. Then, dab on an acne-fighting cleanser that contains benzoyl peroxide to help dry the zit out quickly," Kroshinsky says. We love: Clearasil Daily Clear Vanishing Acne Treatment Cream
• If a zit is really red, apply a hydrocortisone cream. "It will lessen the inflammation, redness and soreness of the spot," Kleinsmith says.
Don't pop it! Picking at your pimples can cause scarring and skin discoloration.
If you're using wipes between numbers at a competition or performance, check the ingredients. "Make sure your wipes don't contain benzoyl peroxide, which will bleach out the color in your costumes," Kleinsmith says.
If you have continual breakouts and over-the-counter products aren't helping, it's time to see a dermatologist.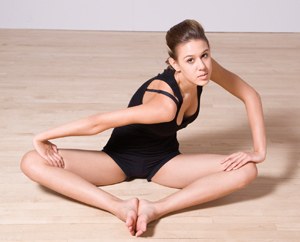 Ever notice it often sounds like someone's popping bubble wrap at the start of a ballet class? Knees click and ankles crack as dancers warm up their bodies and work out the kinks. Some people pair up with friends to adjust each other's backs while others feel like they have to pop their hips before doing a battement.
There's no doubt about it: Dancers love to pop! Whether your body cracks on its own or you need to tug and twist to get an oh-so-good release, you probably look forward to hearing that sweet sound several times a day. But is cracking safe for you? DS checked with the experts to find out.
What makes the "pop"?
The cracking sound happens for a variety of reasons. The current belief is that most of the time, it's air being released from a contained space. "When you crack a joint, you take it to the end range of motion," explains Dr. Lenny Stein, a sports chiropractor and dance medicine specialist. "It creates a little bit of stretch on the joint capsule, which then releases gas to produce the popping sound." You're not feeling a need to pop so much as a need to find mobility or articulation within a joint.
You can also think of it like opening a bottle of soda. Once you twist off the cap, it won't fizz again right away. But close the bottle and leave it for a while, and it'll fizz when you open it again. "It takes time for this gas to build up again within the joint," says Dr. Lawrence E. DeMann Jr., a chiropractor who works with New York City Ballet dancers. "It usually takes 30 minutes or longer."
Some joints, like knees, crack due to a cartilage irregularity. Cartilage isn't always smooth—it can have bumps and divots that catch when the joint moves, similar to a car tire that rolls from a smooth area to a grooved highway. In the hips, popping can also happen as the hip flexor or tendon slides over a bursa, a fluid-filled sac that helps with mobility.
What's safe and what's not safe?
Repetitive cracking isn't a bad thing to do, so don't believe your grandmother when she tells you it'll cause arthritis. "There was a scientific study done on people who crack their knuckles on a regular basis," says Stein, "and their joints are the same as or healthier than those of people who don't." Cracking your joints using a natural range of motion, without any rough yanking or tugging, is safe and won't cause you any long-term problems.
Think twice, though, before you ask a friend for help. "When you twist and turn to get a pop, that's OK," DeMann says. "When a friend helps you do it, you lose the sense of how far you should go. That's when you can get into trouble." Having someone who's not a professional try to adjust your lower back or neck, for example, is very risky and can result in temporary injuries.
Dr. Marc Harwood, a sports medicine physician at the Rothman Institute in Philadelphia, says you shouldn't be concerned about popping unless it's painful. "Dancers know their bodies better than anyone," he says. "If something doesn't feel right, get evaluated. Pain is a big thing to look out for, especially if something is louder or happens at a different point in a range of motion—any change from baseline." Younger dancers should be extra careful because their bones and joints haven't fully formed.
But if you're cracking because it makes you feel good and loose, have at it! Just make sure it's within your natural range of motion. Animals, like cats and dogs, actually do it all the time. "They'll stretch out and go to their very end range and open their joints out," Stein says. "It's a natural, safe process."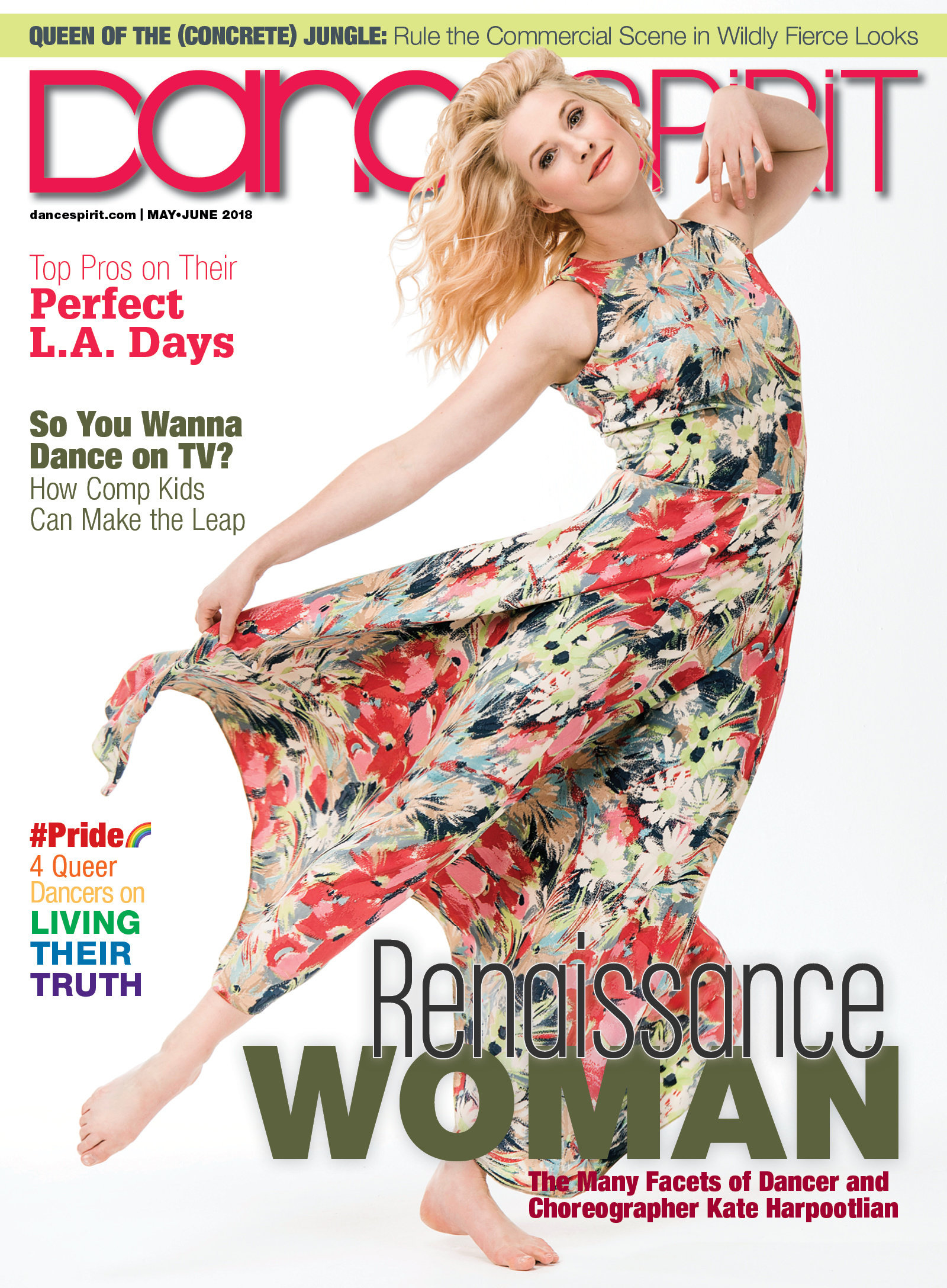 Get Dance Spirit in your inbox