Jade Chynoweth at her January 2017 cover shoot (Photo by Joe Toreno)
Here at Dance Spirit, we have a special tradition of asking our cover stars to whip out their most explosive, amazing, gravity-defying tricks—their "power moves"—at the end of the photo shoot. The result? An amazing collection of videos featuring everything from Italian fouettés to backwards worms. Below, we rounded up our 5 favorites, but be sure to catch the rest over on our YouTube channel!
Keep reading...
Show less
Videos
Sep. 20, 2016 12:18PM EST
Dance Team
Jul. 01, 2014 03:00PM EST
Grace Gerring, a former member of the 14-time National Championship–winning University of Minnesota Dance Team, shows off one of the team's signature moves. All photos by Steve Lucas.
1) Prep by stepping on your right leg, arms down and back slightly…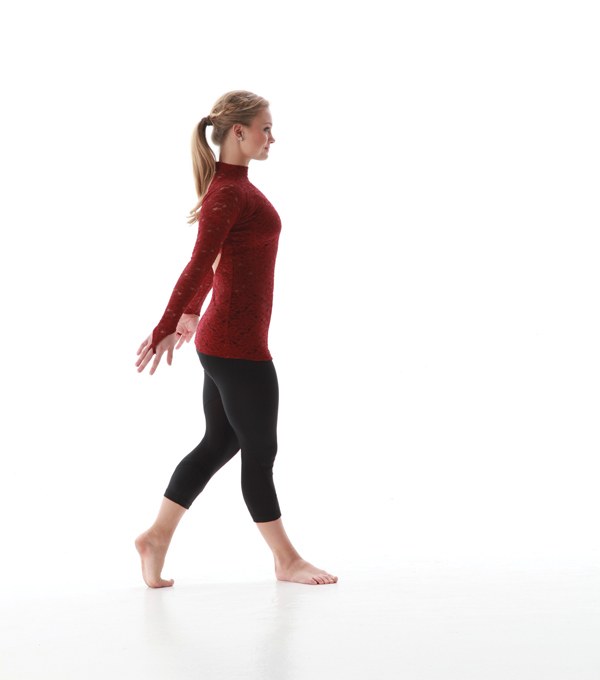 2)…and then Step Forward on your left leg, coming into fourth position plié, arms in first position.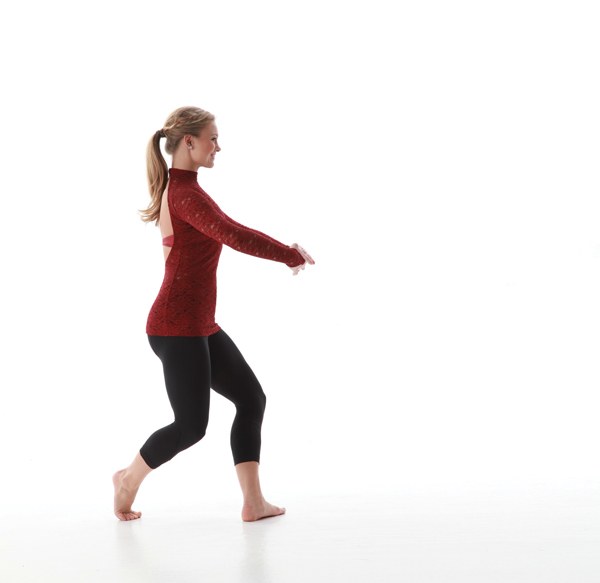 3) Jump off the ground, keeping your left leg straight and bringing your right leg into parallel passé. As you take off, begin turning your body to the left.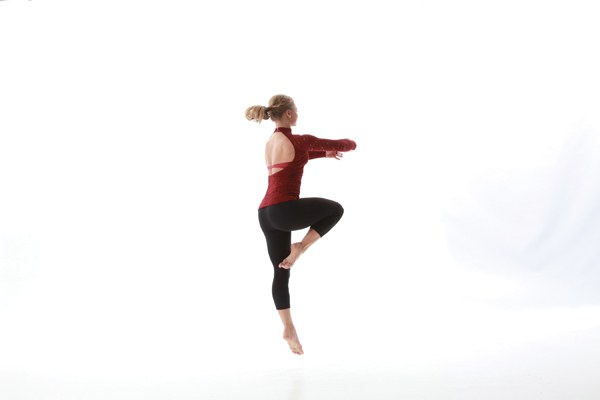 4) Continue Flipping your shoulders and hips to the left as you extend your right leg forward and bring your left leg behind you, bent at 90 degrees. Launch your arms diagonally behind you and arch your back.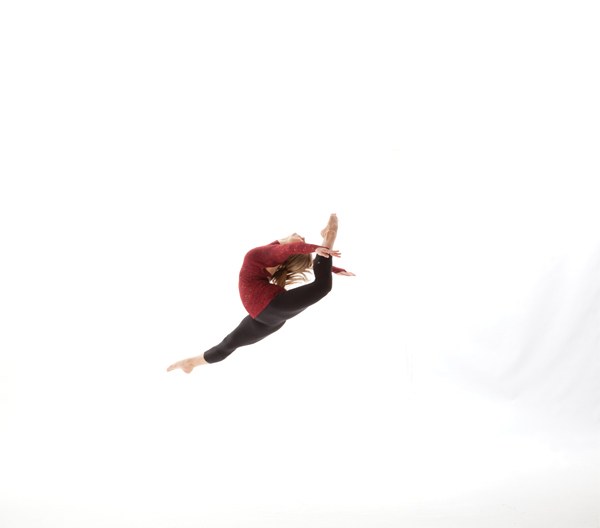 Grace says: "When you get in the air, think about switching your hips and shoulders and really kicking that front leg hard."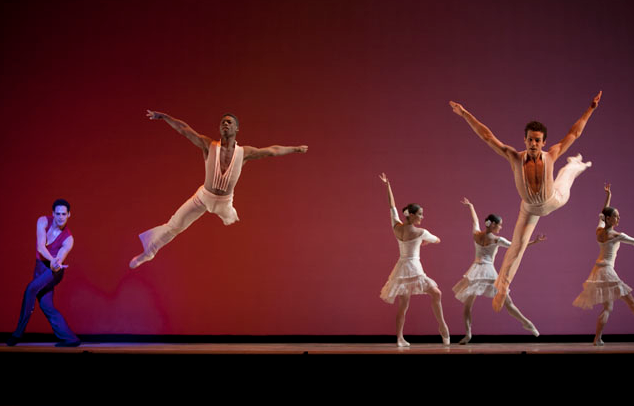 When audiences watched Washington Ballet's premiere performance of Annabelle Lopez Ochoa's Sueño de Marmol, they could've missed "wow" moments like this with just the blink of an eye. (Photo by Brianne Bland)
We're all about power moves here at DS—you know, those characteristic tricks that add a spark to your routine...that make your audience go "WOW!"
Whether it's an impressive jump, a daring lift or a dizzying pirouette combo, part of what makes these moments wow-worthy is how fleeting they are. Blink your eyes and you risk missing the pinnacle of Kitri's grand jeté in Don Quixote. And even if you keep your eyes open, you probably won't see the complicated hand shifting that goes on during the jaw-dropping Cheshire Cat lift in ALICE.
If it seems like we've got ballet on the brain, it's because this week, The Washington Post's PostTV did a special on "Ballet's hardest dance moves" with Washington Ballet. In the clip, seven dancers show off their power moves...but they're in slow motion so you can really see what's going on. Check it out!
Bonus round: Care to polish some power moves of your own? Find out how to do Alexia Meyer's Super Cabriole, Ashi Ross' Tilt Drop, Kamille Upshaw's Ring Jump, Jakob Karr's Layout or Zoey Anderson's Leg Hold Turn.
Competition
Apr. 01, 2014 10:00AM EST
Begin
in a low lunge, with your right foot forward, your palms flat on the ground and your back leg slightly bent.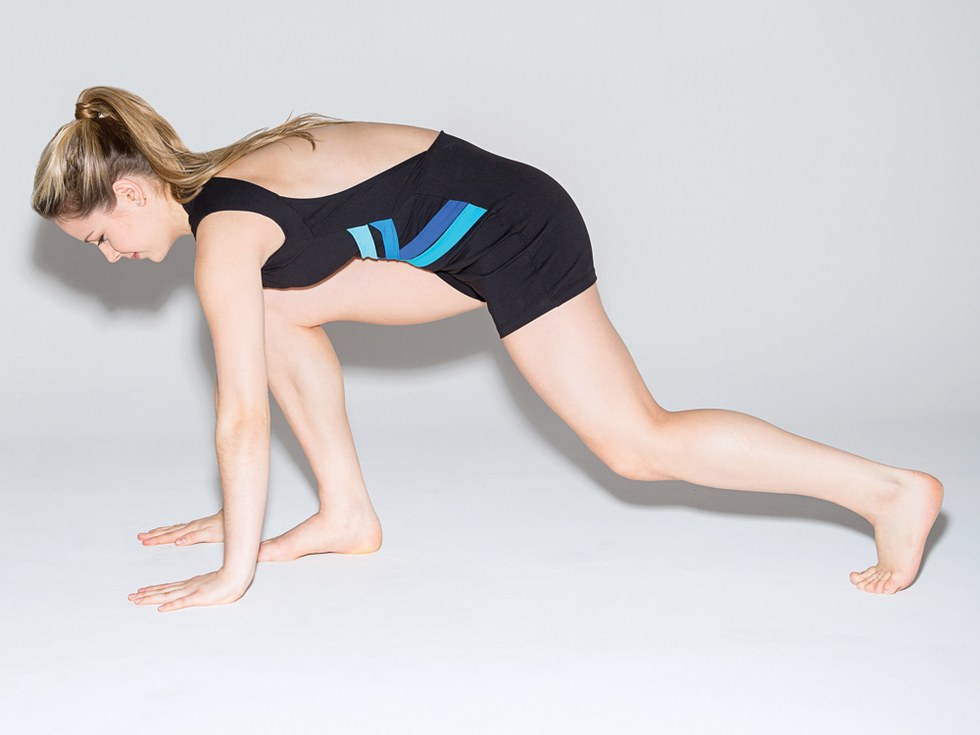 Push off the floor with your arms and legs. Jump as high as you can, keeping your legs horizontal in the air and your upper body lifted. Keep your focus toward the ground as you bring your arms back toward the sky and beat your legs together into a tight sous-sus, right foot front.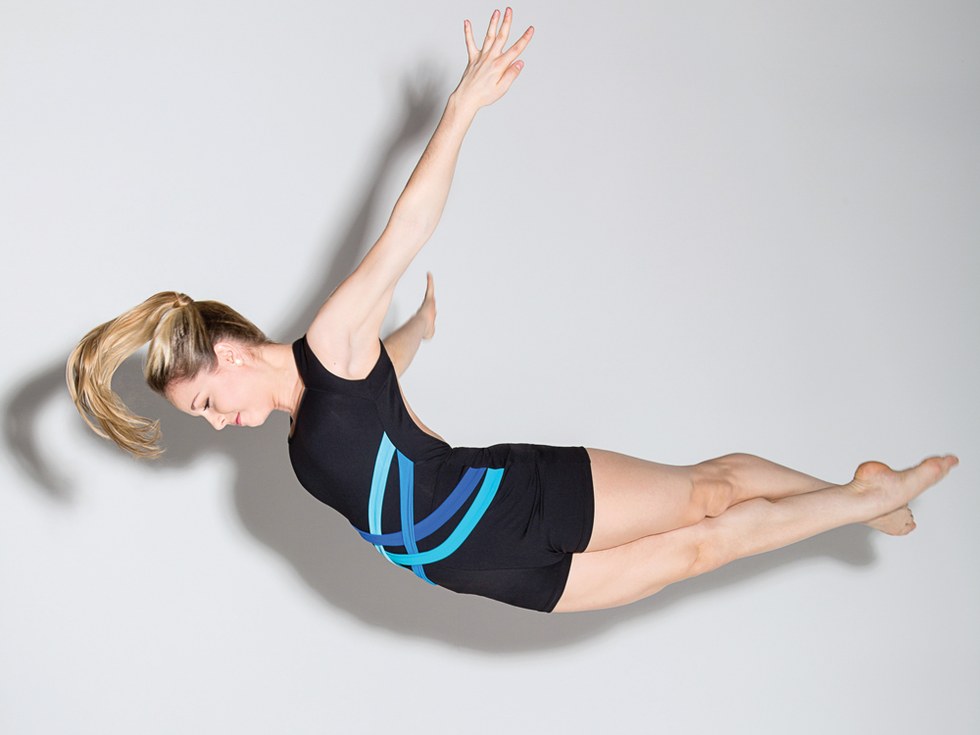 Land back in the starting position.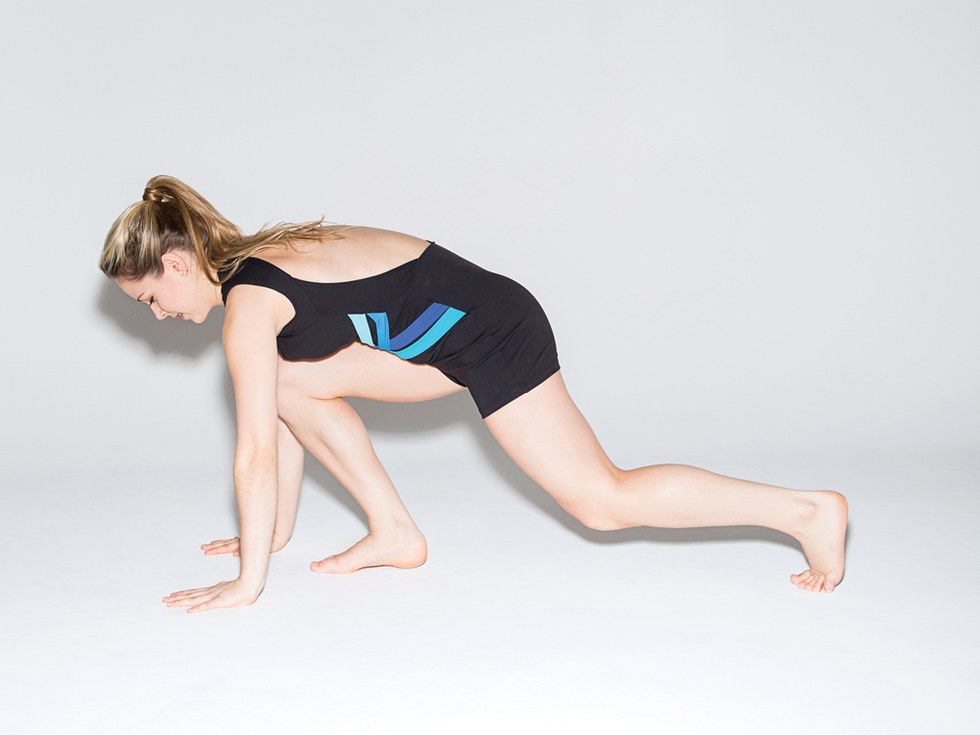 Alexia says: "Beat your legs in the air as quickly as possible. For extra momentum, start with a forward roll going into the jump."
Photography by Erin Baiano; hair and makeup by Randall Tang; Alexia is wearing a unitard by Company No. 5
How To
Dec. 01, 2013 03:00PM EST
To prepare, tendu your right foot forward from first position.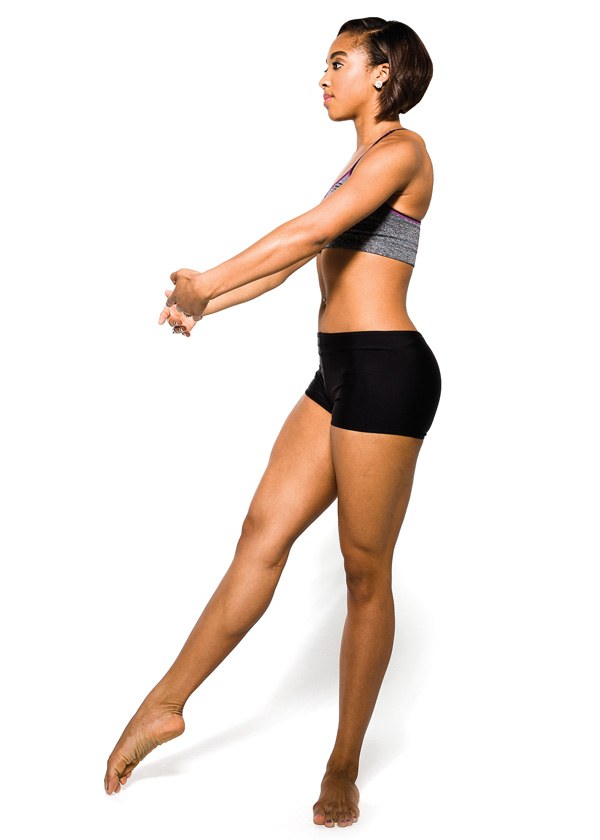 Bring your right foot back into fifth position as you plié, then spring into a small prep jump, landing back in fifth-position plié.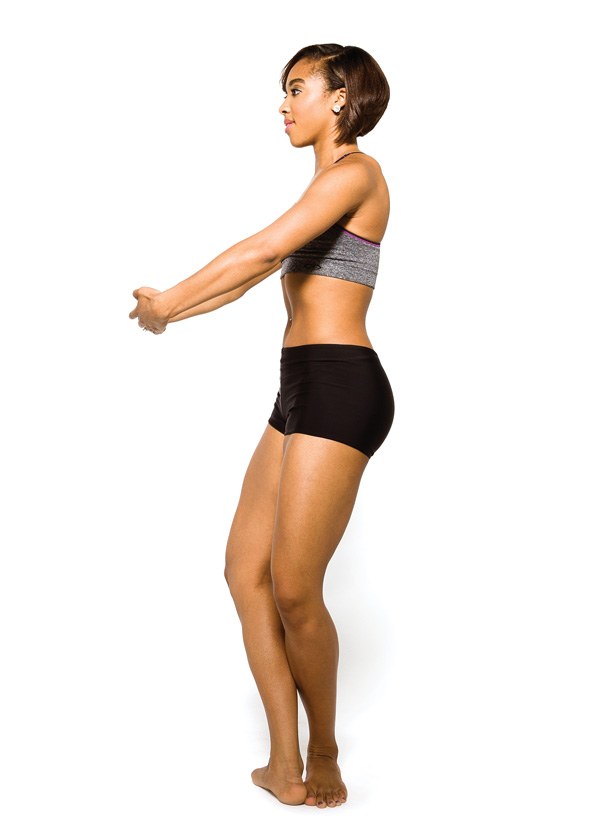 Jump as high as you can, extending your right leg forward and lifting your left leg into a back attitude. Arch your arms and upper body backward as you lift your head toward the ceiling.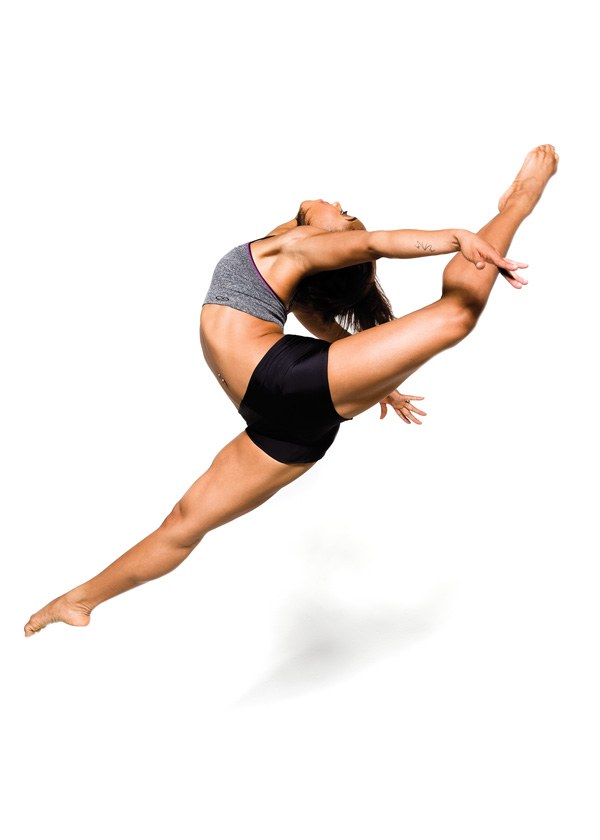 Kamille says: "Make sure you hit fifth before the jump, and then reach all the way back using the entire length of your arms. Lift up and out through your chest and sternum so you're not crunching your lower back."
Photography by Joe Toreno. Hair and Makeup by Diane Aiello.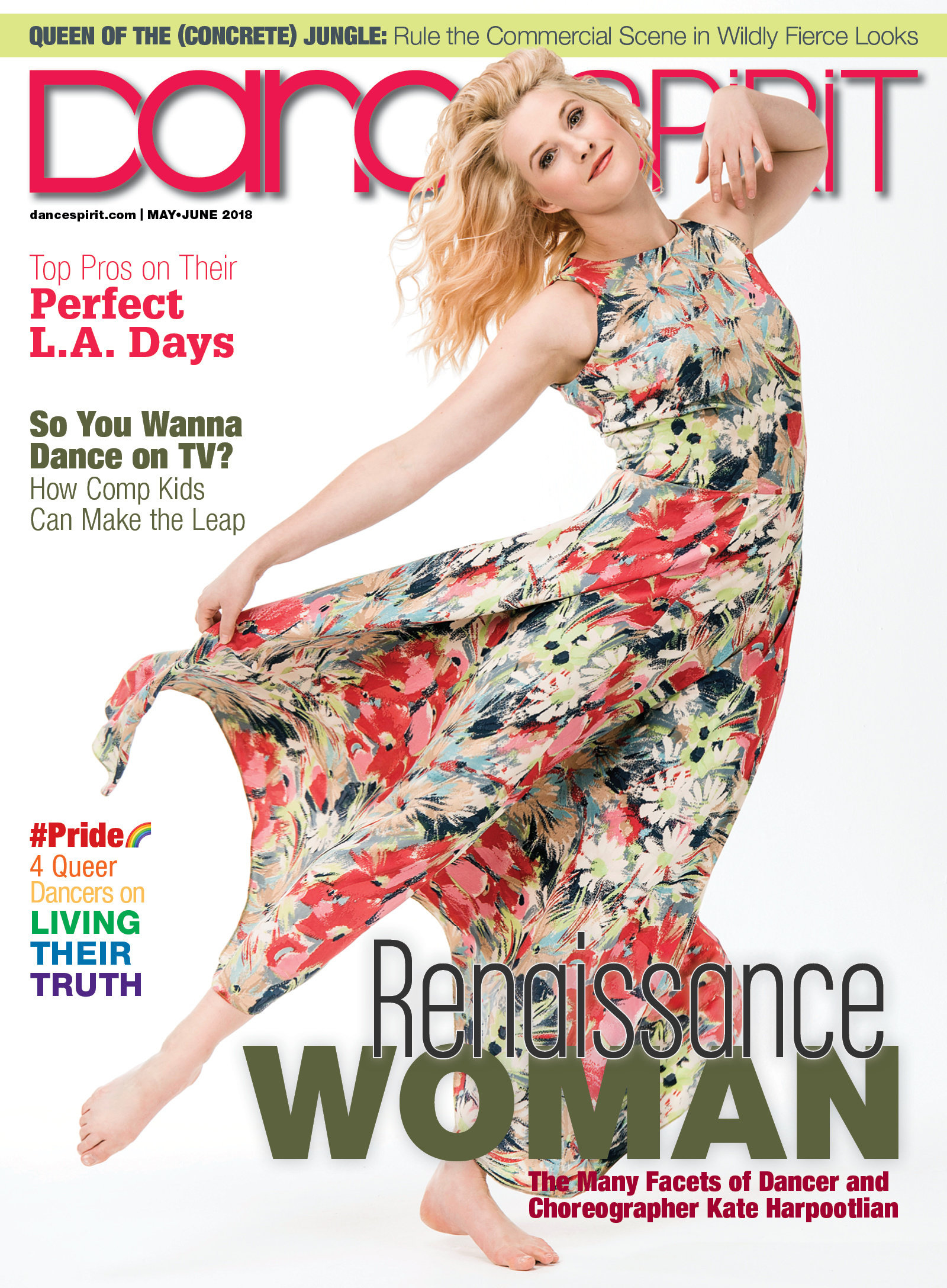 Get Dance Spirit in your inbox