@sab_nyc via Instagram
Halloween is only a day away and that means its time to get serious about finding the perfect costume. A lot of you dancers need costumes that are both fun and functional so that you can go straight from the dance class to the streets, without missing a beat. Here are nine of the most creative, yet versatile ensembles that'll allow you to enjoy Halloween festivities without compromising your dance training.

Keep reading...
Show less
Since the untimely death of Prince last month, artists all over the world have honored the Purple One with heartfelt tributes—from the Hamilton cast's "Let's Go Crazy" post-show party to Madonna's (somewhat controversial) performance at the Billboard Music Awards last night. But there's something about dancers' Prince salutes that feels especially apt. Maybe because the man himself was such a great dancer. Or because he was instrumental in promoting the work of many talented dancers—Misty Copeland included—over the course of his career. Or because so much of his music just seems MADE for dance.
This weekend, the always fantastic Syncopated Ladies released a touching Prince tribute video. In true #SyncLadies fashion, it's a simple but tonally spot-on piece of pure-dance perfection—just seven of the group's members getting down to "When Doves Cry" (a vinyl recording, no less) in a sunlit studio. How did we never realize that this song was ideally suited to sexy, girl-power tap?
Thank you, Syncopated Ladies. Thank you, Prince. ????
It seemed like the whole world was crying purple tears yesterday, after news broke that Prince—the man, the legend, the dancer, the dance lover—had died at just 57 years old. But moving as all the heartfelt tributes were, in a way they weren't in keeping with Prince's own joyful, sexy, irrepressible spirit. He wouldn't have wanted us to cry. He would've wanted us to honor his legacy by putting on our ruffliest shirts, applying some serious eyeliner and PARTYING LIKE IT'S 1999.
Which is why the Hamilton cast's Prince tribute last night was so perfect.
At the end of their performance—rather than, say, asking for a mournful moment of silence—they had a full-blown singalong dance party to the iconic "Let's Go Crazy":
And since the Hamilton ensemble includes many of the most talented movers on Broadway right now, you know the dancing itself was on point, just as Prince would've wanted it to be. (Thank you, Ephraim Sykes, for busting out his signature drop-split.)
Prince forever. ????
We need to take a moment to pay tribute to the legendary singer and performer Prince, who passed away at his Minnesota home this morning. A musical icon for more than three decades, Prince won seven Grammys throughout his career; his album "Purple Rain" alone sold 10 million copies.
But it's Prince's contribution to dance, and his support of dancers, that we'll never forget. He's inspired countless artists and continuously contributed to careers by featuring dancers on his tours.
He also wasn't too shabby a dancer himself: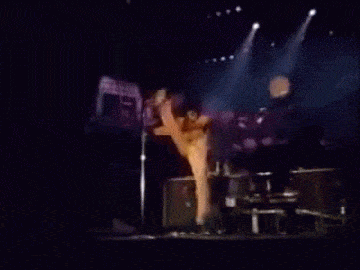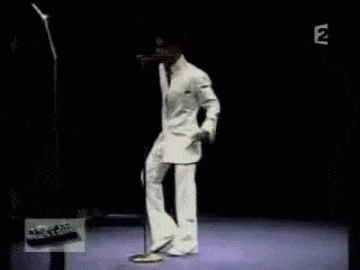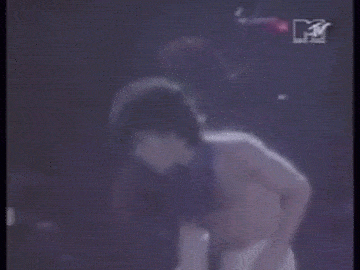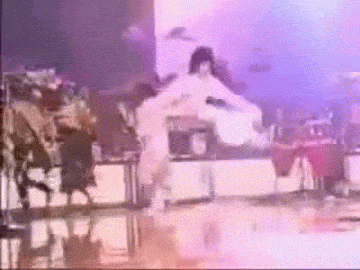 Prince was a huge fan of ballet, in particular. After seeing The Joffrey Ballet perform, he agreed to let the company use his songs free of charge for Billboards, which premiered in 1993. Four choreographers—Laura Dean, Charles Moulton, Margo Sappington and Peter Pucci—celebrated his groundbreaking music, and the resulting fusion of rock and classical dance became a huge mainstream hit.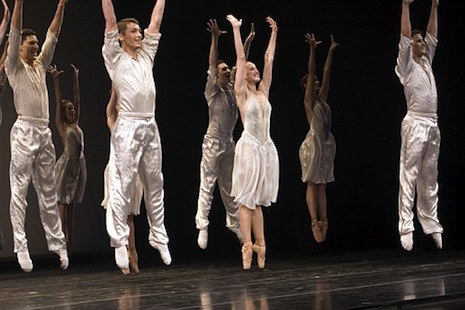 The Joffrey Ballet performing Billboards (photo via Dangerous Minds)
In more recent years, he became known for his collaborations with muse Misty Copeland. In 2009, he personally called her to ask if she would dance in his "Crimson and Clover" music video and later, he invited her to perform with him on his Welcome 2 America tour. Copeland describes their relationship in her memoir Life in Motion, and remembers watching him onstage, completely in awe. "He was kinetic and yet totally in control," she says. "And his fans were as passionate for him as he was for them. It was the type of artistry and connection with the audience that I sought to emulate in my own career."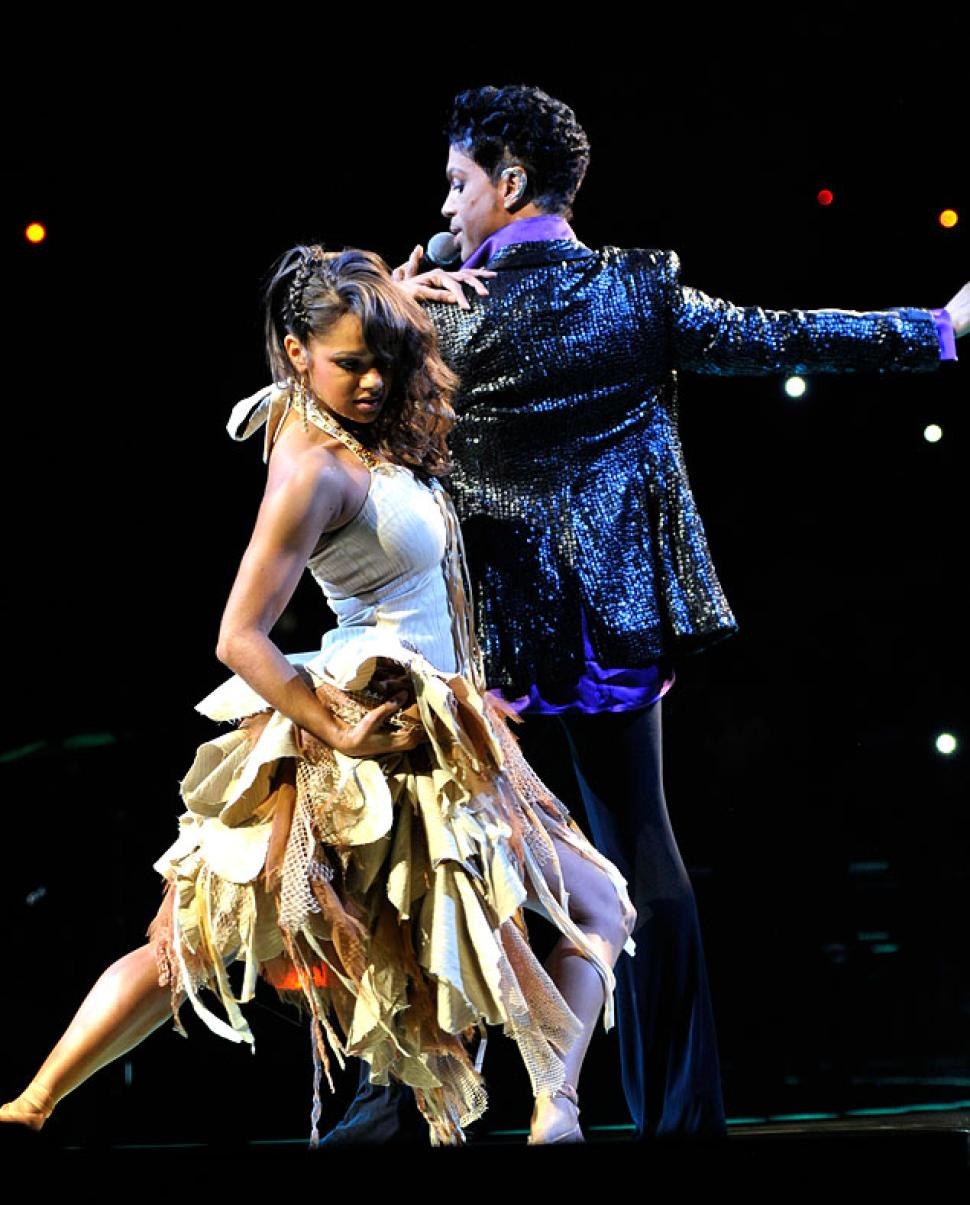 Photo Kevin Mazur/NPG Records 2010/WireImage
Check out the video below to see Copeland talk about just how much Prince affected her career as a dancer.
RIP, Prince. You'll be missed.
Jan. 31, 2013 10:45AM EST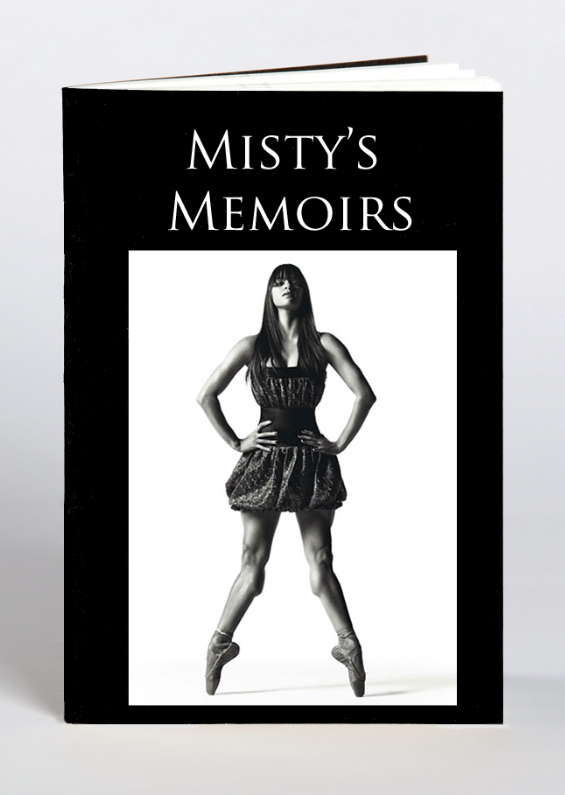 Where isn't Misty Copeland these days?
You can see her perform with the prestigious American Ballet Theatre. You can watch her shake her thing onstage with Prince. You can snag a copy of her (gorgeous) 2013 calendar. You can catch her on TV in her Diet Dr. Pepper campaign. You can get an eyeful of her modeling work, like, everywhere.
So, dancer, muse, model...and soon, published author.
That's right: Misty apparently just signed a two-book deal. She's working on a memoir, which will describe her turbulent path to ballet stardom, and a picture book.
We haven't heard too many details about either of them, but let's just put it this way: Two more ways to worship Misty? That's always good news.
Nov. 15, 2012 11:12AM EST
Misty, Misty, Misty. Can any ballet fan ever get too much of gorgeous American Ballet Theatre soloist Misty Copeland? (Even Prince famously can't!)
Well, Copeland just put out a 2013 calendar, which means there are now 12 new ways to get your Misty fix. You can buy your copy on her website (or, you know, point your Mom in that direction when she asks about your holiday wish list). But while you're waiting to get your hot little hands on it, check out our sneak-peek slideshow!
(All photos by Gregg Delman)
[portfolio_slideshow nowrap=0 thumbs=true timeout=4000 showtitles=true showcaps=true showdesc=true]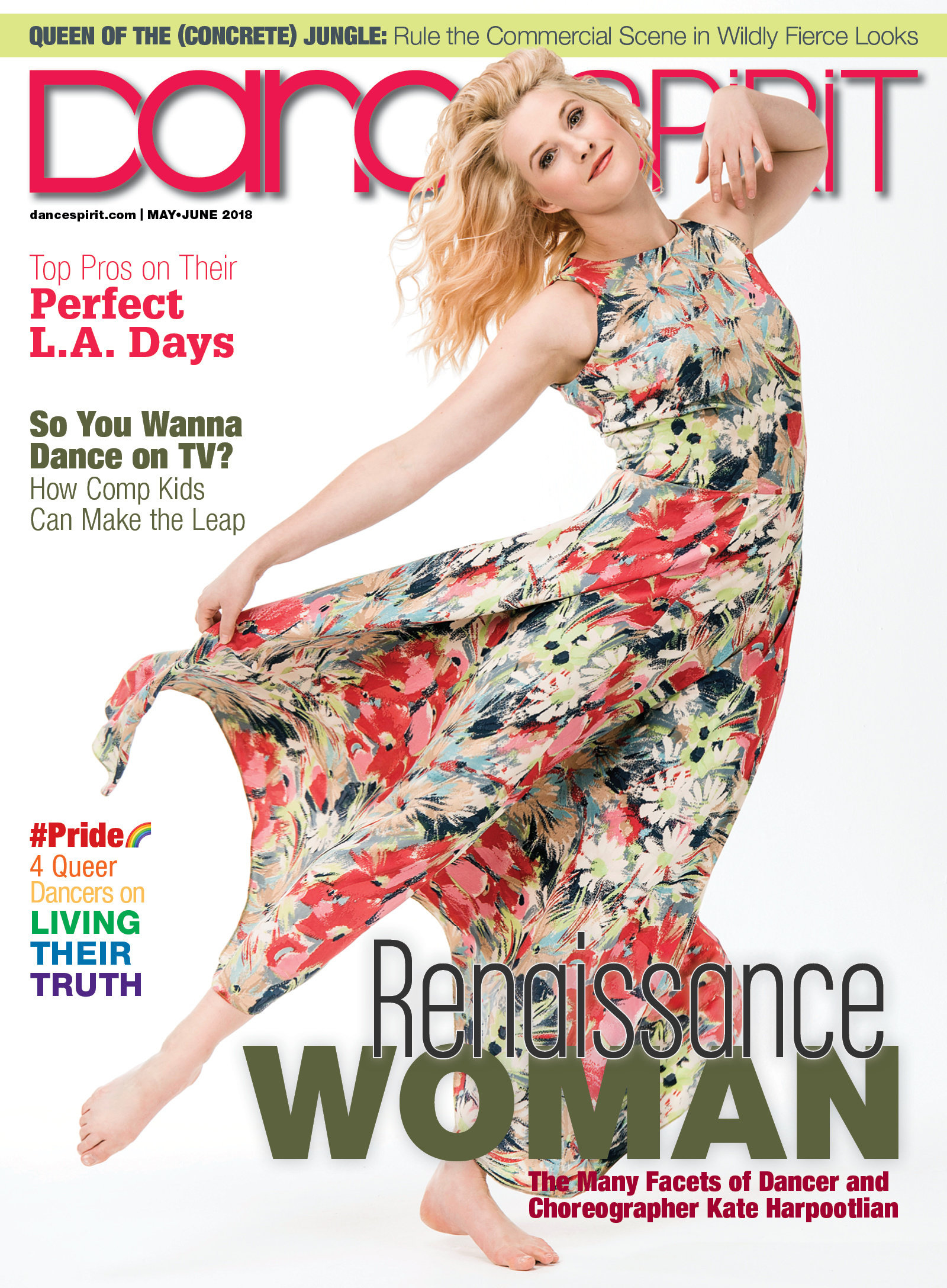 Get Dance Spirit in your inbox