Feb. 27, 2019 01:19PM EST
Mackenzie Brown competing at this year's Prix de Lausanne. Gregory Bartadon, Courtesy PDL.
Earlier this month, 16-year-old Mackenzie Brown took home the first prize at the 2019 Prix de Lausanne. Not only was the Stafford, Virginia-native the only American to place in the finals; she also won the Contemporary Dance Prize and the Audience Favorite Prize. A student at the Académie Princesse Grace in Monaco, Brown's path to the Prix was anything but smooth: The determined young dancer fought against injuries that threatened to keep her on the sidelines.
We caught up with Brown, currently taking a few weeks to recover at home with her family in Virginia, to hear all about her experience at the Prix de Lausanne.
Site Network
Feb. 01, 2016 02:54PM EST
Bunheads, rejoice: The annual Prix de Lausanne competition starts this week in Lausanne, Switzerland! And just like last year, those of us stuck stateside can still get in on the excitement by watching the live stream from today through February 6.
The daily stream promises inside looks at all the dance-y action—think footage of performances from the wings,  interviews with teachers and coaches and video of classes and stage presentations. Today's highlights include footage of the girls' presentations of classical variations—and be sure to tune in for the finals on Saturday, February 6, to see who takes home this year's top awards.
The elite competition is hosting 69 candidates from 19 different countries this year, including 4 dancers from the United States. Click here for the full list and see if you recognize any names.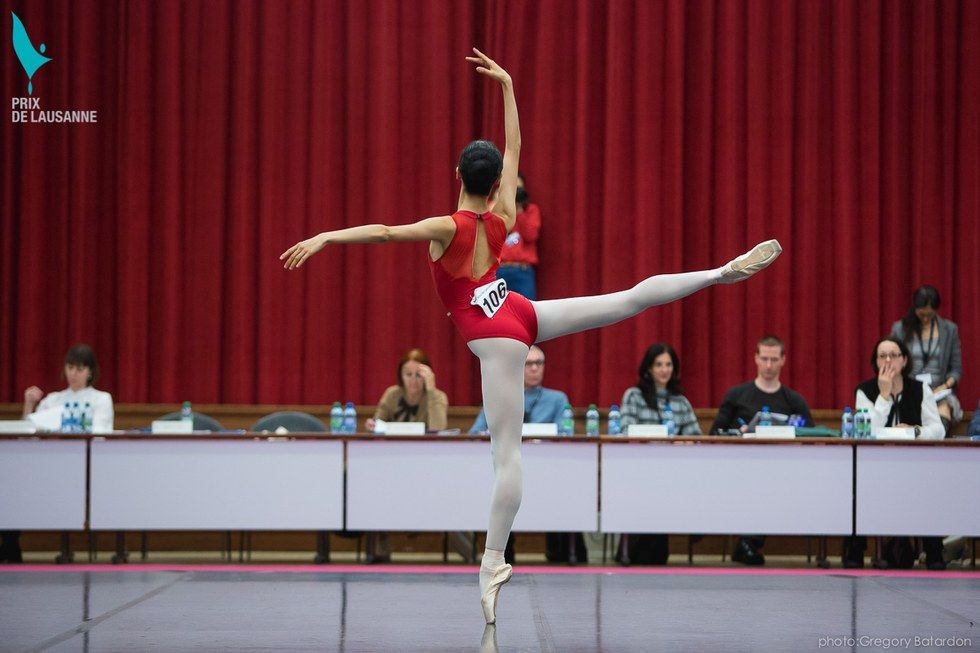 A shot from last year's competition (photo by Gregory Batard via Prix de Lausanne)
Dance News
Jan. 30, 2015 10:45AM EST
Ballet nerds like me LOVE the Prix de Lausanne. The super-prestigious competition, held annually in Lausanne, Switzerland, attracts top dancers from around the world, for starters. But it's also remarkably open about its proceedings. For the past few years, it has live-streamed the final round of competition on its website—encouraging bunheads of all stripes to keep up, even if they can't make it to Europe.
This year, the PdL is taking things a step further: It's broadcasting not just the final round, but also excerpts from each day's activities. From February 2nd to February 6th, you'll be able to watch one hour of live coverage each day at prixdelausanne.org/multimedia/live-streaming/.
What are you likely to see? The candidates rehearsing and taking class, bien sûr, plus interviews with competitors, teachers and jury members. There'll even be insider-y peeks at coaching sessions. And the whole thing wraps up with the live-stream of the February 6th "selections" and February 7th finals in their entirety, so you can witness firsthand how the dancers' hard work has paid off. (Click here for the full list of candidates—you'll probably recognize a bunch of names.)
To all the competitors: Merde! And to all the ballet fans out there: Get your popcorn ready! While you're waiting for the February 2nd to roll around, check out this slideshow of photos from last year's Prix.
All photos by Gregory Batardon, via Prix de Lausanne
[portfolio_slideshow nowrap=0 thumbs=true timeout=4000 showtitles=true showcaps=true showdesc=true]
Dance News
May. 01, 2014 02:30PM EST
Houston Ballet II's Tyler Donatelli was one of only 10 dancers from the United States accepted to compete at the prestigious Prix de Lausanne this year. To get the inside scoop on the ballet competition, DS asked Tyler to keep a diary during her week in Switzerland. —Jenny Dalzell
January 26
I just arrived in Lausanne, and it's breathtaking. It's been a long trip to Switzerland: a plane from Houston to Washington, D.C., a seven-hour flight to Geneva, and then a 30-minute train to Lausanne. Luckily, I wasn't alone. My teacher Sabrina Lenzi came with me, along with Michael Ryan, another Houston Ballet II dancer who is competing.
I had to head to the theater for a warm-up class right after I checked in at the hotel. Once there, I got to practice in a studio with a raked floor, just like the stage where we'll be performing. I didn't feel too shaky—I just had to make a few adjustments, like really leaning forward when doing turns upstage. I kept my practice session pretty short; I didn't want to overdo it. Plus, I had to head over to registration to get my number (304!) and instructions for the week. OK—off to bed now. I need some serious sleep.
January 27
The first official day of the competition! It started with a judged ballet class, with about 30 other girls in my group. I wasn't too nervous—I've competed at Youth America Grand Prix, which also judges classes, so I know how to stay relaxed.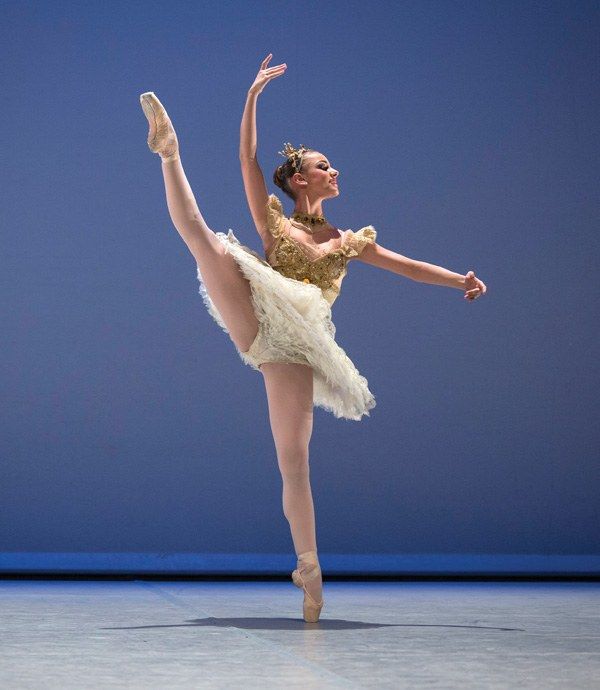 photo, Gregory Batardon/Prix de Lausanne
Next I had a stage run-through of my classical piece. I'm performing Gamzatti's variation from La Bayadère. Whenever I get onstage, I get this sensation—a burst of electricity through my body. I stop thinking, let my body do the work and live in the moment.
Next came contemporary class. I wasn't used to the teacher's style, so remembering the combinations was a challenge. But one of my goals this year has been to improve my contemporary movement quality, and I think these classes will help.
January 28
Jet lag has caught up to me, and waking up today wasn't easy. Nevertheless, I was ready for another day of dancing. First up was another judged ballet class. The teacher, Stefanie Arndt, gave corrections about placement that reminded me of my teacher at home, which was comforting.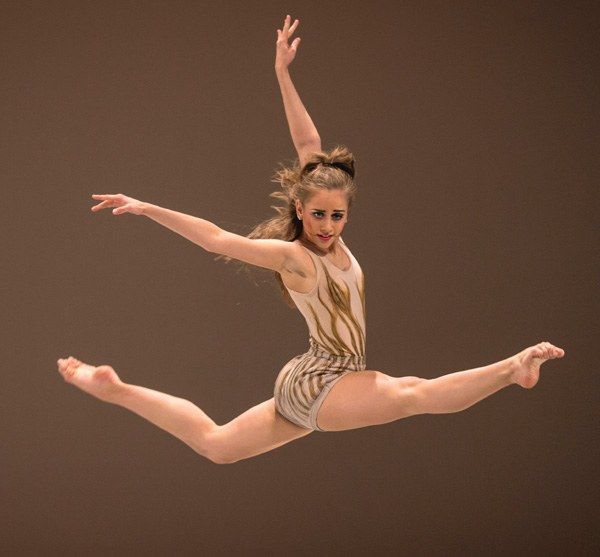 photo, Gregory Bartardon/Prix de Lausanne
I also had a coaching session for my contemporary solo, from Richard Wherlock's Le Sacre du Printemps. When I was selected to compete in Switzerland, I started learning the solo from online videos. Now, after the session, I'm relieved by how closely my teachers and I interpreted the movement. Working with Richard's assistant helped me put the finishing touches on the piece and really dig out the raw emotion behind the choreography.
January 29
Today began with a (thankfully!) non-judged class in the studio with the raked floor. It's so different taking barre on a slant—but I actually love it. The rake makes me lift up more, and it's easier to feel if my weight's too far back or forward.
After that, I had my third contemporary class of the week—this time judged. I was a little apprehensive going in: I was in the first group in the front line, and my focus had to be on point.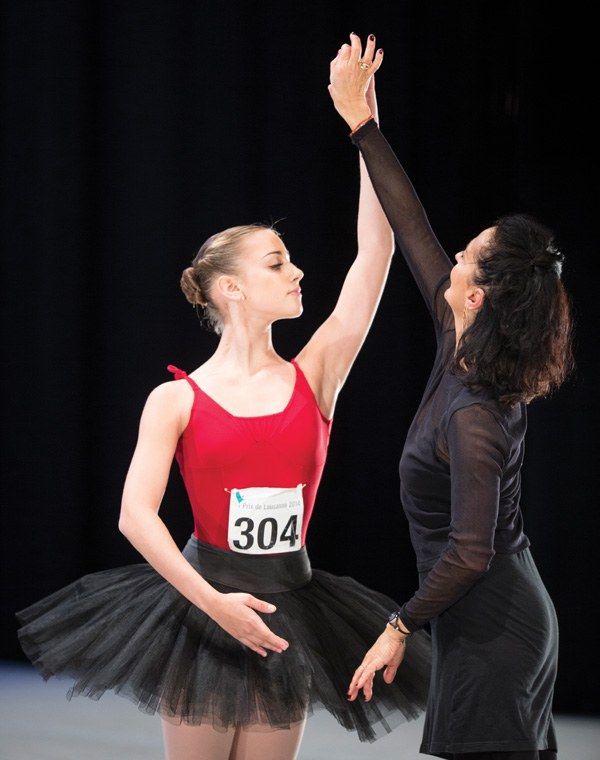 photo, Gregory Batardon/Prix de Lausanne
Next came a classical coaching session with Monique Loudières, a former Paris Opéra Ballet étoile. She stressed simplicity in positions, and gave a great tip about lifting up, which helped fix some of the difficult transitions in the variation.
January 31
After yesterday's intense contemporary and classical coaching sessions, I got a good night's sleep to prepare for today—Selection Day! When I arrived at the theater, the men and women in my group took a class on the stage. Then I put on my tutu and got pumped up—I love rocking out to Aerosmith before a performance. Before I knew it, my number was called. Leaping and turning was exhilarating—I didn't want to leave the stage!
After a quick change into my contemporary costume and a fast tease of my hair, I was back onstage. I tuned out the world behind the wings, and for the first time, I felt like I was really portraying the character and story of the dance.
Then I waited to find out which dancers would advance to the finals. To pass the time, Michael and I played endless amounts of Flappy Bird on our phones. Unfortunately, I didn't pass to the next round. I'm disappointed, but I put forth my best effort and I'm proud of myself for making it as far as I did. On a brighter side, Michael did make it through, and I'm excited to cheer him on tomorrow.
February 2
I haven't had much time to wallow—the past two days have been pretty nonstop. Yesterday, I participated in a networking class where we took ballet with school and company directors watching. Today, we got the results: I was offered two jobs—with Julio Bocca's company in Uruguay and with Queensland Ballet in Australia—and five scholarships to schools worldwide, including the English National Ballet's
summer program and the John Cranko Schule in Stuttgart. I decided to decline the offers—I'm really happy at Houston Ballet II. But I'm honored so many directors were
interested in me. And even though I wasn't a finalist, the exposure I've gotten at Prix de Lausanne has been an award in itself.
Dancer to Dancer
Apr. 10, 2014 11:54AM EST
NYC is bursting with promising ballet dancers this week, thanks to the Youth America Grand Prix finals held at Lincoln Center's Koch Theater. To all the competitors (at YAGP and beyond), we're shouting a big "Merde!!" your way.
We can't wait to see what amazing things these kids will do next. Don't believe us? Just take a look at these teens competing in the '90s and early '00s. They sure turned out (more than) OK.
Before she was New York City Ballet principal Sara Mearns, she was simply the amazingly talented 15-year-old Sara Mearns, competing at YAGP:
Recognize this guy? It's none other than the dreamiest of all American Ballet Theatre principals, Marcelo Gomes, competing at the Prix de Lausanne in 1996.
Here's international ballet superstar Alina Cojocaru at the Prix de Lausanne in 1997:
No surprises here: ABT soloist Sarah Lane's port de bras was just as glorious in 2002!
And San Francisco Ballet soloist Simone Messmer was just as regal at 16, competing at YAGP regional finals in 2001:
It's hard to imagine Diana Vishneva before she was a start of the Mariinsky Ballet and ABT. Nevertheless, here she is in 1994, competing at the Prix de Lausanne:
And finally, here's a special treat: Alex Wong in leopard booty shorts at the Prix de Lausanne in 2004. Go ahead, watch it sixteen times. We have.
Dance News
Mar. 04, 2014 07:00AM EST
Happy March!
Here at DS HQ, we're more than ready to be kicking off a new month (please please please tell us that March is going to finally bring us some warmer temperatures and pretty flowers...please?) and, fittingly, a brand-new issue!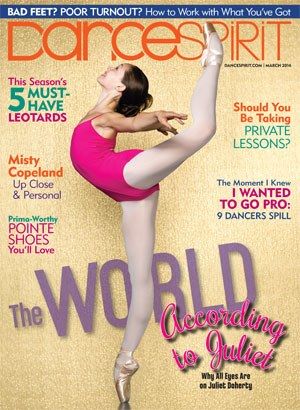 Introducing...Juliet Doherty!
The March issue of Dance Spirit is our annual Ballet Issue, and how lovely is this prima-in-the-making on the cover?
A little backstory...
I have been obsessed with Juliet Doherty for years. I saw her perform the role of Clara in the Radio City Christmas Spectacular and I fell hard for her gorgeous facility, sweet smile and perky onstage personality. At the time, Juliet was a competition dancer training at Fishback Studio of the Dance—her great-grandmother's studio—in her hometown of Albuquerque, NM. Now, at 16, Juliet's making big moves toward a serious ballet career: She's currently a level-seven student at the San Francisco Ballet School and she's performed as Clara in San Francisco Ballet's Nutcracker. Earlier this year she competed at the Prix de Lausanne in Switzerland. And let's not forget—she's a ballerina named Juliet. It's perfect.
We are so excited to feature Juliet on the cover of this issue. Not only is she a stunning dancer (as you can see from the cover—can this girl take a beautiful picture or what?), she's also super-smart (she was asked to give an inspirational TEDx Talk in 2012!), ultra-sweet and insanely humble.
Click here to read Juliet's cover story. And, as always, we've got plenty of extras for your viewing enjoyment: click here to check out a ton of outtakes from Juliet's cover shoot in L.A. with photographer Joe Toreno, and then watch a behind-the-scenes video from the shoot.
We love you, Juliet, and we can't wait to see what you do next!
Dance News
Mar. 01, 2014 11:42PM EST
Joe Toreno
In the summer of 2012, Juliet Doherty gave a talk at a TEDx conference in her hometown of Albuquerque, NM. She was the only teenager to speak that day—and, in a ballet costume and pointe shoes, the only person not wearing a suit. After her speech, during which she encouraged listeners to "be great," Juliet performed a solo. That was the day she got her first standing ovation. "The amazing thing," she says, "is that it wasn't just about my dancing. It was about the message I was trying to put out there."
It's safe to say that won't be Juliet's only standing ovation during her ballet career. Now 16, Juliet is a student in the San Francisco Ballet School's pre-professional training program, and she's already collected a handful of professional performing credits (as Clara in the Radio City Christmas Spectacular and in San Francisco Ballet's Nutcracker) and competition wins (she won gold at the Youth America Grand Prix finals when she was 14). Earlier this year, Juliet competed at Prix de Lausanne in Switzerland. She talked to Dance Spirit about ballet competitions, Broadway and "being great."
By the time this issue comes out, you will have competed at Prix de Lausanne, which was a longtime goal of yours.
Juliet Doherty: This will be my first overseas competition. When I came to San Francisco Ballet two years ago, I talked to Patrick [Armand, the associate director of the SFB School] about it. He said I could compete right away, but I chose to train for a year with the school first so I could get the full experience without the added stress of competition. After a year of training, I filmed my competition application video. In November, I found out I had been selected to compete. Since then it's been a lot of rehearsing, working on my variation, learning my contemporary solo and adding my own artistry to the pieces.
Which pieces did you prepare?
JD: My age division had 10 variations and four contemporary selections to choose from. I chose the Swanilda Scene 1 Act 1 variation from Coppélia, and for my contemporary I picked "Saraband," from Vasos Comunicantes. Most of the contemporary options were a minute long, but this one is almost three minutes. I wanted to be challenged.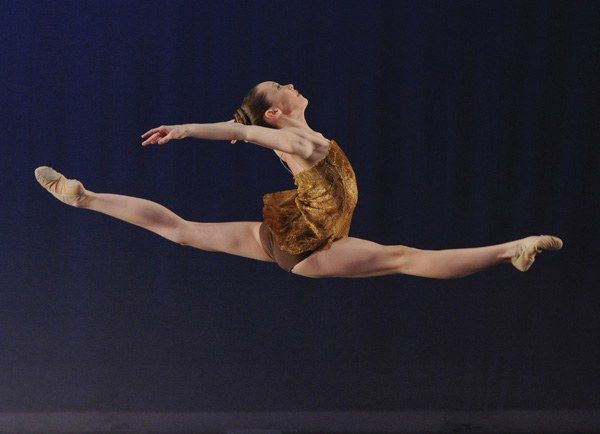 Performing at the Youth America Grand Prix finals in 2012 (courtesy Juliet Doherty)
Not everyone in the ballet world is on board with competitions. What's your take?
JD: When you're dancing in a company, you're constantly under the pressure of performing and being looked at. I think the best way to get a taste of that at a young age is through competitions. Then, down the road, you can think, "OK, this has happened before. I know how to handle it."
I try to bring everything I've learned at competitions into my performances. I have a solid technical base; my competition experiences won't hinder that.
The SFB School is a big supporter of ballet competitions. Did that factor into your decision to attend?
JD: Yes. I was competing at the YAGP finals in NYC in 2012 and took the scholarship class on the last day of the competition. That's when Patrick offered me a summer scholarship. I was 14 and starting to consider moving away from home to a pre-professional school. I got a few different offers that day, but I had a good feeling after talking to Patrick.
I spent the summer at SFB and I loved it, so I stayed for the entire year. Now I'm back for my second year. I've also been lucky enough to perform with the company for two years as Clara in Nutcracker.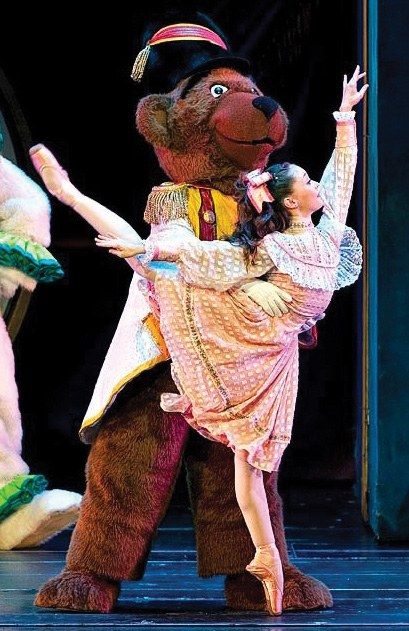 As Clara in the Radio City Christmas Spectacular in NYC (photo by Gene Schiavone)
How'd you get that role?
JD: People just came into class for five minutes with a clipboard and watched us during barre combinations. Then four of us got calls later saying we'd been cast.
It's neat because I got to work one-on-one with Helgi Tomasson [SFB's artistic director]. As a student, we're always looking at Helgi wondering, "Who is this mysterious guy?" The first time we ever danced in front of him, he said, "Are you nervous?" We were hesitant to say yes, so we just nodded, and he said, "OK, you should be."
But dancing Clara with SFB wasn't your first time being Clara.
JD: I was Clara in the Radio City Christmas Spectacular for three years—two years on tour, and one year in NYC. Dancing at Radio City Music Hall, on that huge stage, was incredible. During our first dress rehearsal, we were doing our center bows, and I had to run off after my bow. I didn't realize how far I actually had to run to get into the wings! I could hear the director, Linda Haberman, yelling at me, "Keep running, keep running!" It took me so long to get offstage.
Have you always known you wanted to be a ballerina?
JD: No! I've danced my entire life—I grew up dancing at my great-grandmother's studio, Fishback Studio of the Dance—but even when I was doing Radio City, I wasn't set on ballet. I thought I might want to sing and act more. It was my mom's idea to take me to YAGP—she was my main teacher and coach until I was 14—so I went for the first time when I was 9.
I was a brat then. I never wanted to practice my variation. But that summer, something clicked. I realized I had to change my attitude or no one would work with me. From then on, I decided I would pursue ballet, and I've become a totally different person.
"I look back at when I was 6 years old and I had no idea how to do a jazz square. I was just onstage having fun. That's what audiences enjoy. They don't come to see a perfect performance—they come to be moved and to feel something."
—Juliet Doherty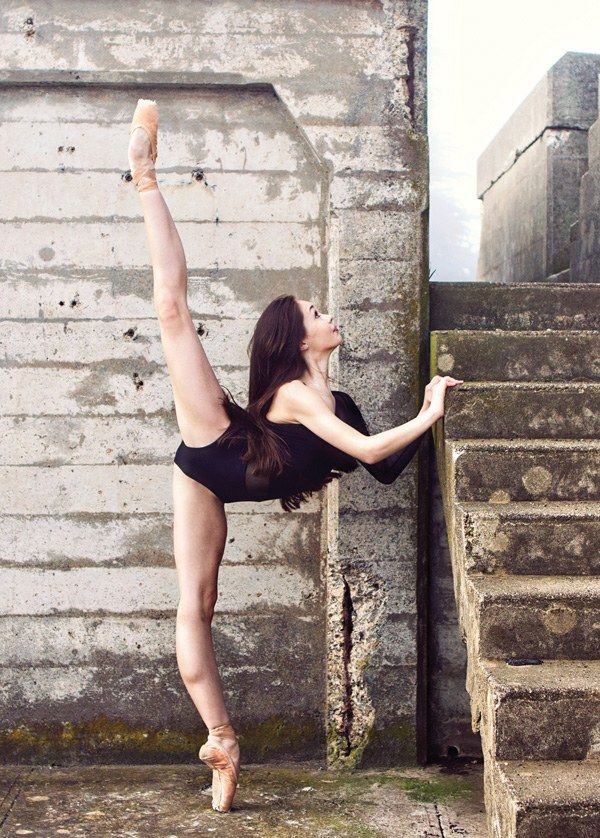 (Photo by Oliver Endahl/Ballet Zaida)
Walk us through a day in your life.
JD: I wake up around 7:30 am. I live in the student residences at the SFB School. The first thing I do in the morning is make my breakfast, which is usually a green drink.
I take the public bus to get to SFB. I usually start with technique class or floor barre, then pointe or pas de deux, or special extra rehearsals. Each class is 90 minutes to an hour and 45 minutes.
After my last class, I go about my day. I shop for groceries, do laundry or clean my room. Then I'll cook my dinner and squeeze in some schoolwork. I go to sleep between 10:30 and 11 pm. Any later than that and I can't function the next day. I have one class on Saturdays at 9:30 am, but I have the rest of the weekend free.
How do academics factor in?
JD: I'm doing an independent study online. I read a lot, and my work doesn't have due dates. I want school to be a part of my life, but it's not my main focus right now.
What's your dream role?
JD: Juliet in Romeo and Juliet!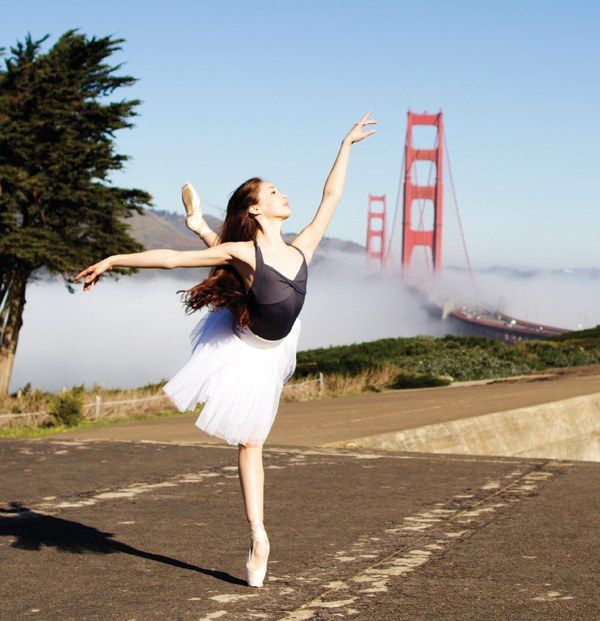 (Photo by Oliver Endahl/Ballet Zaida)
Any idea which company you'll be doing that with?
JD: I'd love to go to Europe—not necessarily with one company, but to dance on multiple stages, working with as many choreographers as possible.
You were part of the workshop for Susan Stroman's Little Dancer in 2012. Now the show is potentially coming to Broadway, starring New York City Ballet principal Tiler Peck. Might we see you on the Great White Way someday?
JD: It's really cool seeing dancers cross over into acting. I love when dancers are versatile and get opportunities to do more than just one thing. I don't think they've had auditions yet for the part I was workshopping, so I'm considering going out for it—we'll see!
What's the most valuable advice you've ever received?
JD: Every dancer struggles with being in her head. There's always that voice saying, "You're not good enough." Before competitions, my parents will remind me, "You're your own biggest competitor. Let go of everything you're holding on to. It will just get in your way. The only person trying to pull you down is the little voice in your head." Once I remember that, everything gets easier. It's an ongoing thing with me. Some days are horrible. But some days I exude all the confidence in my dancing that I want to have. It's just about quieting that voice.
"You are already good enough to get where you want to go. You have greatness inside of you and it can be discovered at any moment. You don't need to be at a certain level to say, 'OK, now I'm great,' or, 'If I add this one thing to my repertoire, then I'll be good.' You're born with greatness. All you have to do is recognize that."
—Juliet Doherty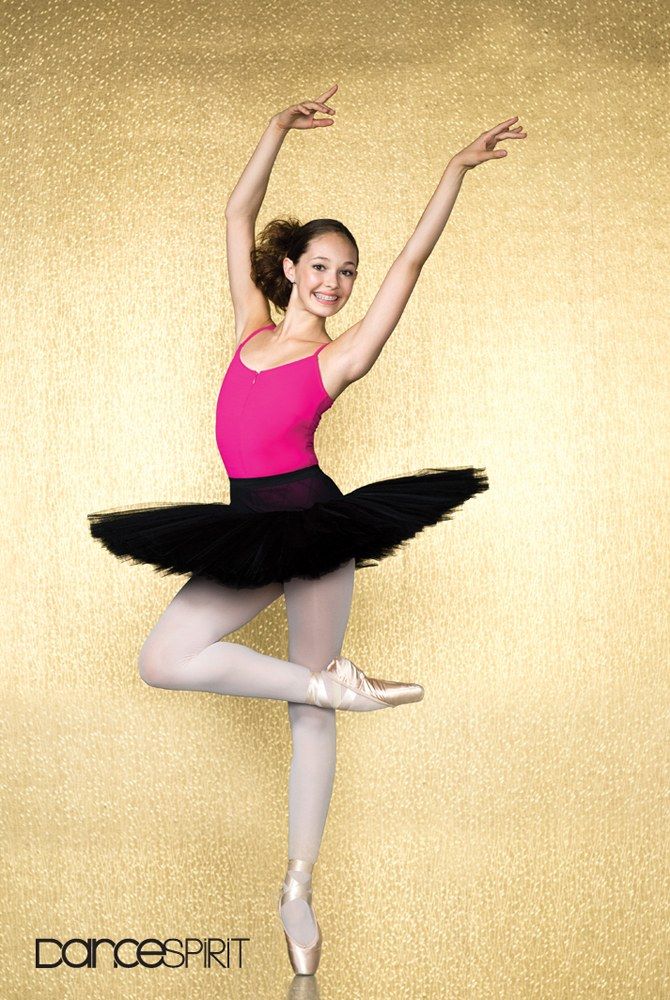 (Photo by Joe Toreno)
Ready, Set, Juliet
Must-see TV: "Even though it kind of corrupted Albuquerque, I watch 'Breaking Bad' when I miss home. But since that show is so emotionally draining, I also like to watch 'The Carrie Diaries,' 'The Mindy Project' and 'New Girl'—I don't have to get involved, I can just follow along and laugh."
If you were a superhero, what would your power be? "I just want to fly."
Your go-to stress reliever: "Calling my parents at the end of the day."
Strangest thing in your dance bag: "A banana holder. It's a hard, yellow plastic banana-shaped thing and it prevents your bananas from getting bruised. It's an amazing invention and I always have it with me."
Favorite dancer of all time: Natalia Makarova
Performer you'd die to work with: Steve Kazee, who originated the role of Guy in Once on Broadway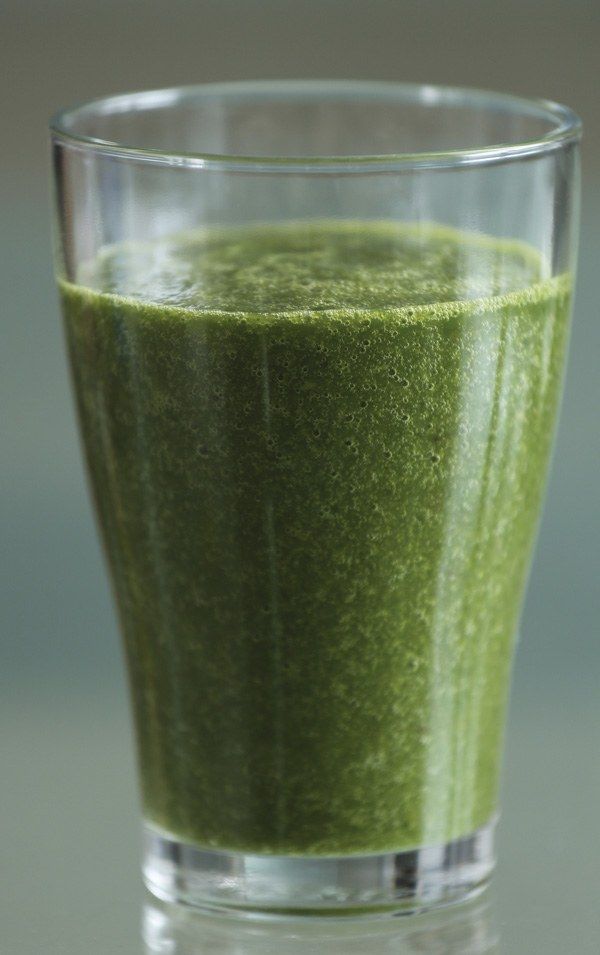 (Vasst/Thinkstock)
Breakfast of Champions
Start your day like Juliet—who follows a plant-based vegan diet—with this recipe for her "Super Green Smoothie."
Combine a handful of kale, a handful of spinach, half a cup of any frozen fruit (she likes mango or mixed berries), a banana, 4 ounces of apple juice, 8 ounces of water and some flaxseeds in a blender. "The greens may seem scary at first, but trust me, the fruit makes it naturally sweet," Juliet says. "You'll feel energized and ready for whatever challenges the day may bring.
Feb. 12, 2014 12:28PM EST
Jan. 28, 2014 11:51AM EST
It's Prix de Lausanne week! The elite ballet competition kicked off yesterday in Lausanne, Switzerland.
One of our favorite things about the event is that, while it may be happening thousands of miles from most of us, the Prix organizers release all kinds of goodies to help us feel like we're right in the middle of the action. They have an incredibly active Twitter account and Facebook page, for one. But they also have a photographer documenting each day of the competition, and photos from registration and yesterday's rehearsals are already up. They're great—intimate and totally real. Plus, several of 'em feature our good friend Juliet Doherty, looking gorgeous as always. (Juliet fans, let's just say you're gonna love our March issue.)
Take a look at a few of our favorites below, and tune in here on Saturday morning for a live stream of the competition's finals!
(all photos by Gregory Batardon)
[portfolio_slideshow nowrap=0 thumbs=true timeout=4000 showtitles=true showcaps=true showdesc=true]
May. 08, 2012 03:12PM EST
How amazing is the treasure trove of dance videos available online? This morning, DS editor Michael Bailey stumbled upon a gem: Clips of superstar ballerina Svetlana Zakharova as a 16-year-old student at the Vaganova Academy (she begins on the left—and sorry, embedding has been disabled):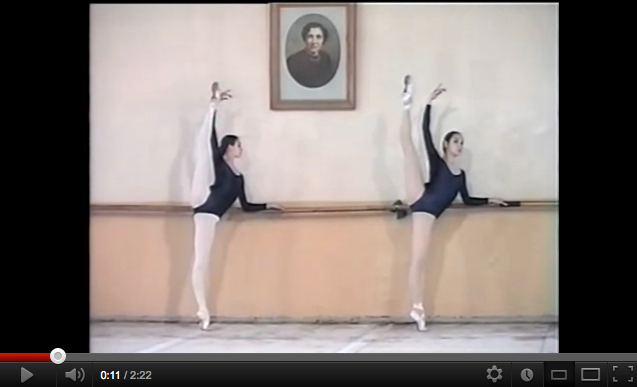 It's incredible! So young, and already so polished. It's clear she's going to be a beautiful artist.
And that got me thinking: What other "before they were stars" videos are out there? Plenty, it turns out. (Unfortunately, embedding has been disabled for most of them—but I PROMISE they're worth the click-through.)
Here's one of 14-year-old Sylvie Guillem—front and center—at the Paris Opéra Ballet School. She'd only been training for 3 years at this point!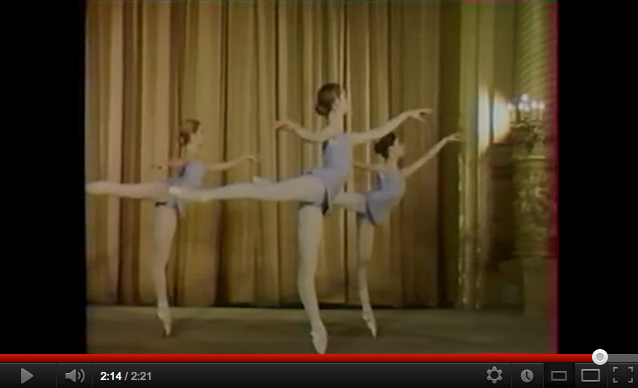 Old competition videos also provide great peeks at famous-ballerinas-to-be. How cute is current Royal Ballet principal Alina Cojocaru in this clip from the Prix de Lausanne? (She was 15. And she won.)
And here's international superstar Diana Vishneva as a 17-year-old Prix competitor: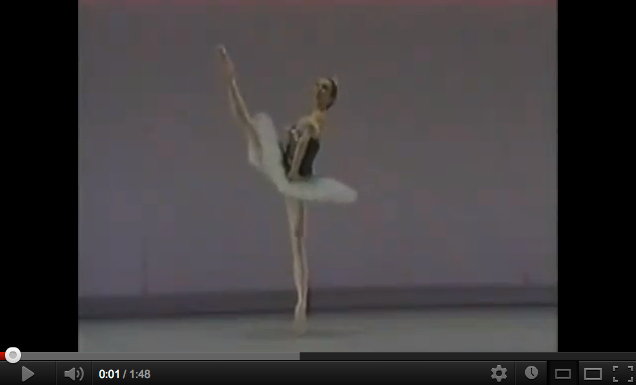 Those legs! That panache!
There's something irresistible about these videos. They show us a more vulnerable (and adorable) side of dancers we know as mature artists, for one. But you can also see the seeds of greatness in these students. I'm not just talking about their natural gifts, though yes, all of them hit the genetic lottery. I'm talking about star power—that magical, ineffable quality. Even as teenagers, they've got it.
Get Dance Spirit in your inbox
Jun. 01, 2010 02:29PM EST
What did you get for your last birthday? The week that Houston Ballet II dancer Emanuel Amuchastegui turned 19, he took first place and the "audience favorite" award at the 38th Prix de Lausanne ballet competition!
"I was surprised because I didn't think I would win," says Emanuel, a student at the company's Ben Stevenson Academy. "I was happy when I got the audience award because I feel that my purpose is to reach people and get my feelings out on the stage. When I got that award, I felt like my mission was complete."
The Prix was Emanuel's first international competition. He was one of 81 dancers selected to compete from a pool of 226 applicants from 36 countries. Emanuel, a native of Argentina, is also the first of the school's students to win the event.
DanceU101.com
Planning to work on your college applications this summer? Visit the "College Bound" section of DanceU101.com to find tips on everything from choosing schools to preparing a winning application. The site has everything you need to know about dancing in college, including career advice, admissions strategies and up-to-date information on more than 600 college dance programs. Check it out!
Dance News
Mar. 01, 2010 12:59PM EST
Sarah Lane and Joseph Phillips performing at the YAGP 2008 Gala. Photo by Gene Schiavone
Picture this: It's 1990, and Jose Manuel Carreño, a young, relatively unknown Cuban ballet student, has just wowed the judges at the USA International Ballet Competition with his ultra-powerful jumps and incredibly controlled pirouettes. At the end of the competition, he's presented with the Grand Prix City of Jackson Award of Excellence—a prize even higher than the competition's senior division gold medals. Suddenly, Carreño is on the professional ballet world's radar, and he's quickly snatched up by the English National Ballet. Fast-forward to today: Carreño is living every ballet dancer's dream as an internationally renowned principal dancer with American Ballet Theatre.
At their best, ballet competitions do just what they did for Carreño, catapulting young unknowns into the limelight. At their worst, they're still a great learning experience. While most dancers won't win medals, nearly all competitors will benefit from the preparation, performance opportunities and feedback from judges.
The four major ballet competitions each have different vibes and offer different opportunities. To help you figure out which one is right for you, DS put together a guide highlighting key aspects of each.
The Basics
Most ballet competitions accept dancers ages 15–19 and expect you to bring prepared variations, both classical and contemporary. Some provide scholarships, while others award medals and professional contracts.
Youth America Grand Prix (YAGP)
YAGP is a competition for everybody. Its goal is to find new talent, and any dancer age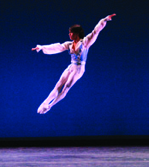 Eseban Hernandez at the 2009 YAGP. Photo by Nina Alovert
9–19 can compete. "One of the things that sets us apart from other competitions is our wide age range," says Sergey Gordeev, director of PR and external affairs. "We include very young dancers, and rather than just evaluating them wherever they are in their development, we try to identify their potential and help them fulfill it by channeling them to world-class dance schools and giving them scholarships to study there."
Founded in 1999 by the former Bolshoi Ballet dancers Larissa and Gennadi Saveliev, YAGP holds semifinal competitions around the world and a final round in NYC every year. Students compete for medals; for the opportunity to receive contracts from professional companies; for the chance to perform at various international galas and dance festivals; and for scholarships to leading dance academies, like the Royal Ballet School, the Jacqueline Kennedy Onassis School at American Ballet Theatre and the Royal Danish Ballet School. Though medalists at the NYC finals receive cash prizes, the scholarships have little to do with first, second or third place. Instead, "representatives from big schools observe competitors and judge their potential based on their performance onstage and in class," Gordeev says.
Next competition date: March 21–25, 2010 (NYC finals)
Famous alumni: Sara Mearns (2001), principal, New York City Ballet; Sarah Lane (2002), soloist, American Ballet Theatre; Kiril Kulish and David Alvarez (2006), Tony Award recipients for their performances in the title role of Billy Elliot on Broadway
For more information: yagp.org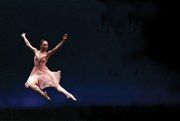 Sarah Lamb at the 2000 NYIBC by Marbeth
New York International Ballet Competition (NYIBC)
The NYIBC, founded in 1983 by Ilona Copen, is a competition for high-level preprofessional dancers. Held every two years at Lincoln Center in NYC, it's limited to 48 participants who compete as couples. Dancers ages 17–24 from any country may apply, either as a soloist or with a partner who is also applying to compete, and a selection committee chooses the final group of competitors.
To ensure that no participant has an unfair economic advantage, the NYIBC covers the cost of competitors' room and board, transportation within the city and entertainment and cultural activities. And unlike other competitions, the NYIBC does not announce the repertoire competitors will perform until all participants arrive in NYC. Dancers then learn, rehearse and perform these selections over the course of three weeks, studying with the same teachers and working under the same conditions. "The main goal is not the competitive part; it's the training," says NYIBC artistic director Eleanor D'Antuono. "We bring in coaches of the highest quality, like former ABT ballerina Cynthia Gregory and Indianapolis City Ballet artistic director John Meehan."
After the final round, medals are presented, and some medalists may receive contracts with professional companies, such as The Joffrey Ballet.
Next competition date: June 2011
Famous alumni: Gillian Murphy (1996), principal, ABT; Sarah Lamb (2000), principal, The Royal Ballet; Kathleen Breen Combes (2003), principal, Boston Ballet
For more information: nyibc.org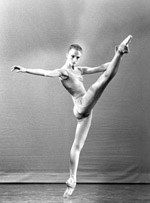 Julie Kent at the 1986 Prix by Francette Levieux
Prix de Lausanne (Prix)
The Prix de Lausanne is a selective competition for dancers ages 15–18 who are ready—or nearly ready—to enter the professional ballet world, but have not yet danced professionally. The annual event, based in Switzerland since its inception in 1973, offers a variety of scholarships to prestigious international dance schools and companies. The artistic committee reviews video submissions and then selects a maximum of 75 dancers from around the world to participate in the competition.
At the Prix, students have the chance to rehearse both classical and contemporary variations under the supervision of prominent coaches including Patrick Armand, ballet master at La Scala Ballet in Milan, and former Royal Ballet principal Viviana Durante. Competitors who do not make it to the finals are still permitted to take an audition class viewed by school and company directors.
The Prix requires that dancers pass a strict health examination before they are allowed to compete, and also monitors its scholarship winners over the course of the year, making sure that they receive a good academic education in addition to their ballet studies. Deborah Bull, a member of the artistic committee, says, "The health and well being of the dancer, both during the competition and in the long term, is central to the Prix's philosophy. We firmly believe in taking a holistic approach to the dancer first and foremost as a person."
Next competition date: January 2011
Famous alumni: Alessandra Ferri (1980), former principal, ABT; Julie Kent (1986), principal, ABT; Carlos Acosta (1990), principal guest artist, The Royal Ballet; Christopher Wheeldon (1991), artistic director, Morphoses; Gillian Murphy (1995), principal, ABT; Misa Kuranaga (2001), principal, Boston Ballet
For more information: prixdelausanne.org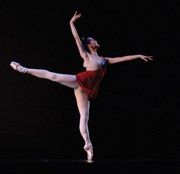 Misa Kuranaga at the 2006 USA IBC
Photo by Richard Finkelstein/ Courtesy USA IBC
International Ballet Competitions (IBCs)
International Ballet Competitions are held in several cities around the world. They're intended for serious preprofessional and professional ballet dancers ages 15-26, who vie Olympic-style for gold, silver and bronze medals.
The IBCs have a complicated history. The first IBC was held in Varna, Bulgaria, in 1964, and that competition then rotated annually between Varna; Moscow, Russia; Tokyo, Japan; and Jackson, MS. While the IBCs no longer follow this schedule, Moscow and Jackson still hold competitions every four years and Varna holds one every two years; the Jackson competition was made home of the USA IBC in 1979. Other IBCs have since been established in Helsinki, Finland and Budapest, Hungary.
Participants must submit video applications to be invited to compete in either the junior (age 15–18) or senior (age 19–26) division. "Students and young professionals in the junior division compete to test themselves against our high standards," says Sue Lobrano, executive director of the USA IBC. "They learn so much about professional ballet life from the strenuous pace of the classes, rehearsals and competition. Senior division dancers, on the other hand, have generally already started their careers, but will receive additional exposure and publicity through the competition."
In addition to medals, dancers can win cash prizes, contracts and scholarships. Even after they've been eliminated, dancers are permitted to request a critique of their performances and to attend classes and competition performances for free. This year, new awards will be handed out at the USA IBC, including six one-year contracts with companies including Miami City Ballet and the Washington Ballet.
Next competition date: June 12-27, 2010 (USA IBC in Jackson)
Famous alumni of USA IBC: Nina Ananiashvili (1986), artistic director, State Ballet of Georgia; Jose Manuel Carreño (1990), principal, ABT; Rasta Thomas (1998), freelance performer and artistic director, Bad Boys of Dance; Misa Kuranaga (2006), principal, Boston Ballet
For more information: usaibc.com (USA IBC); varna-ibc.org (Varna IBC); russianballet.ru/competition (Moscow IBC); balcomphel.fi (Helsinki IBC); nureyevibc.com (Nureyev IBC in Budapest)
Reasons to Compete
Preparation: A competition requires lengthy preparation, focusing on artistic and technical details. This intensive training helps build discipline and pushes you to be your best. "The process is the prize," says Bo Spassoff, co-director of The Rock School.
Education: Where else can you meet, watch and interact with dancers from all over the world? "Use it as a learning experience," says Carlos Molina, a Boston Ballet principal who won the Igor Youskevitch Award at the NYIBC in 1996. "Take the opportunity to learn from other dancers." And if you make a friend or two, that's even better, especially since many of the dancers you meet will end up being your co-workers in the future!
Performance: Ballet competitions offer amazing performance opportunities, particularly for dancers from smaller studios. It's not often that 16-year-olds get to tackle Odile's furious turns or Kitri's tricky hops on pointe onstage—except in competition! Performing challenging ballerina roles will strengthen your technique and your artistry, and give you the chance to command a professional stage.
Exposure: Competitions guarantee visibility, even if you don't take the top prize. "You don't have to win a medal to earn a place in a company," says Sue Lobrano, executive director of the USA IBC. "Many directors are looking for a particular type of dancer and hire non-medalists all the time."
Common Competition Mistakes
All flash and no finesse: "Sometimes in competitions, people ignore the beauty of the art form and go for dazzle—high extensions and multiple pirouettes—hoping to impress the judges," says Bo Spasoff, co-director of The Rock School. "While there's an athletic component to dance, there's also an artistic component. Don't lose sight of the artistry of the work when you're performing at a competition. Allow your individuality and love of dance to come through."
Training for competitions and not your career: "I saw dancers at Varna who turned in beautiful performances night after night and yet struggled in a ballet class to put two or three steps together," says Roy Kaiser, artistic director of Pennsylvania Ballet. Remember that your ultimate goal is not to win a competition; it's to develop clean, solid technique. Don't skip class to practice your variations, and while you're in class, focus on the clarity and purity of your dancing. A strong foundation will enable you to adapt to different styles and will make you an attractive candidate for professional companies.
Bad behavior: Don't be a diva. You may be performing principal parts in competition, but stay humble; remember that nearly every ballet career starts in the corps. And throwing a tantrum when a variation doesn't go your way will only show directors and judges that you're not ready for the professional ballet world. No matter what happens on- or backstage, keep it classy.
Did You Know?
Ballet competitions can be especially helpful for international students. Medalists from abroad often have a leg up when applying for U.S. working papers, making it easier for them to work with American companies.