Mar. 23, 2017 06:03AM EST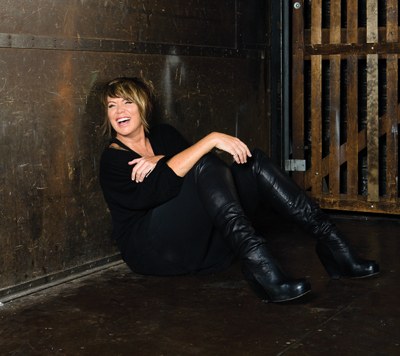 Mia Michaels may be a household name now, thanks in large part to her role as a judge and choreographer on "So You Think You Can Dance." But her journey to dance industry fame hasn't been easy.
Mia was born into a dance family in Coconut Grove, FL. Her dad owned the Joe Michaels Dance Studio—a landmark in Miami for 35 years. But while she had all the dance access you could dream of—including regular trips to NYC to take classes—she discovered early on that she wasn't built to be a professional ballerina. "Dance came naturally to me, and I was so passionate about it," Mia says. "But I fought my body type. It was always a problem. People would say, 'She's so good, but her body…' It pushed me to start creating movement—if I couldn't be a dancer, I'd make my own world of dance. My body was a blessing and a curse." By the time she was 8, Mia was creating shows for the kids in her neighborhood. "I was already yelling at people," she jokes. "I'd say, 'You have rehearsal now! Just come!' "
As a teenager, Mia choreographed for the teen company at her dad's studio. The dancers performed her work at competitions, and Mia made a name for herself by bending the rules and often getting disqualified (she didn't adhere to time limits, for example).
At the same time, Mia was trying to build her career in NYC, but "I was a no-name," she says. She couldn't get hired as a teacher, so she took a job cleaning toilets at NYC's Broadway Dance Center. "The city wasn't having me yet," she says. Her break finally came when Frank Hatchett called her to sub a class at BDC. After that, the studio kept bringing her back to teach. She formed a company, RAW, which lasted for two years, and served as the creative director of The PULSE On Tour with Brian Friedman.
Then Madonna called. "I was set to be a concert dance choreographer," Mia says. "Then this other world opened up: the commercial world." Mia was hired to choreograph Madonna's Drowned world tour, but she didn't enjoy the experience. "It was my first big job, and I was like, 'If this is what being on top is like, I don't want it,' " she says. "I was disheartened." But Mia's next job turned out to be her favorite: choreographing Celine Dion's A New Day show in Las Vegas. From there, her career took off: Nigel Lythgoe, executive producer of "SYTYCD," saw Dion's show and loved it so much he hired Mia. (She has since won three Emmy Awards for her work on "SYTYCD.")
Last year, Mia was both on the big screen (playing Olivia in Step Up Revolution) and working behind it (as choreographer for the film Rock of Ages). While Mia rocked her onscreen role, she was "terrified to read for the part," and says Tom Cruise and Adam Shankman—whom she worked with on Rock of Ages—"made me do it."
Now Mia is on faculty with JUMP, and her career is about to explode again. She's creating a TV show for choreographers, and she's working with the Joffrey Ballet School's summer intensive to host a Mia Michaels Summer Intensive in L.A. this year.
In the meantime, "I'm on a mission to create an empire," Mia says. She wants to direct and choreograph original Broadway musicals and feature films, and she wants to someday have a live touring stage show of a her own. "It's time," she says.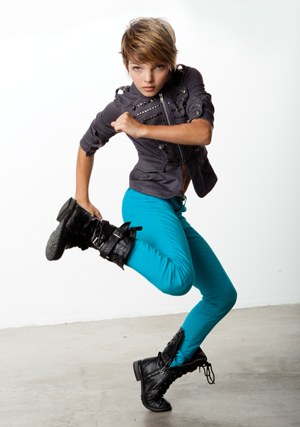 Camren Bicondova (by Michael Higgins)
Whether she's in class at L.A.'s Millennium Dance Complex, demonstrating at The PULSE On Tour or competing on "America's Best Dance Crew," it's easy to pick Camren Bicondova out of a crowd of dancers. She's probably the smallest, with the cutest pixie cut—and she probably has the most swagger. At just 13 years old, Camren has the cool-kid thing locked down. She's effortlessly stylish, and she's got the dance skills to match.
Though she makes it look easy, Camren has put in the work to master her hip-hop moves. She began dancing at age 6 after enduring years of seizures. Her mom put her in dance classes hoping they would help—and they did. Camren hasn't had a seizure since she took her first class. She enrolled in ballet and hip hop at a studio in her hometown of San Diego, CA, and began competing and attending conventions. But a few years later, her family moved to Hawaii when her dad, a Navy SEAL, was transferred there.
It was in Hawaii, dancing with the studio 24-VII Danceforce, that Camren truly learned to love dancing. "24-VII isn't competitive," she says. "We just danced our hearts out. That's the way it is there: You dance and let yourself feel good. That's when I got more serious about hip hop and jazz funk. I was like, 'This is nice. I can just be me.' "
Eventually, Camren made her way back to the convention scene, dancing at a PULSE event in L.A. It was there that a Clear Talent Group agent spotted and signed her. Camren's first professional job was a role on Disney's "Shake It Up." "I got to see how an actual job works," Camren says.
After "Shake It Up," Camren's professional life took off. She booked a role in the film Battlefield America and formed the 8 Flavahz crew— which took second place on "ABDC" Season 7—with a group of L.A.- and Hawaii-based dancers. But Camren's career highlight was becoming a PULSE Elite Protégé for the 2011–12 season, which allowed her to travel with the convention, assisting its big-name faculty. "I never thought of myself as a technical dancer," Camren says. "The teachers pushed me and told me I can be technical."
Now, her family has been transferred back to California, where Camren will make L.A. her home base. She takes classes every day and recently performed in this year's Macy's Glamorama show. And Camren has big future plans: "I want to be a dancer, of course," she says. "And an actress. And a model. And a choreographer."
FAST FACTS
Most-played on her iPod: "No Diggity" by Blackstreet featuring Dr. Dre and "Changes" by 2Pac featuring Talent
Must-see TV shows: "So You Think You Can Dance," "America's Next Top Model" and "Phineas and Ferb"
Favorite actress: Jessica Alba. "My favorite movie is Honey."
Who would play her in a movie: "The boy who played Porky in The Little Rascals!" [Zachary Mabry]
If she could be a superhero, her power would be: Reading people's minds.
Her live-by mantra: "Eat, sleep, dance, repeat."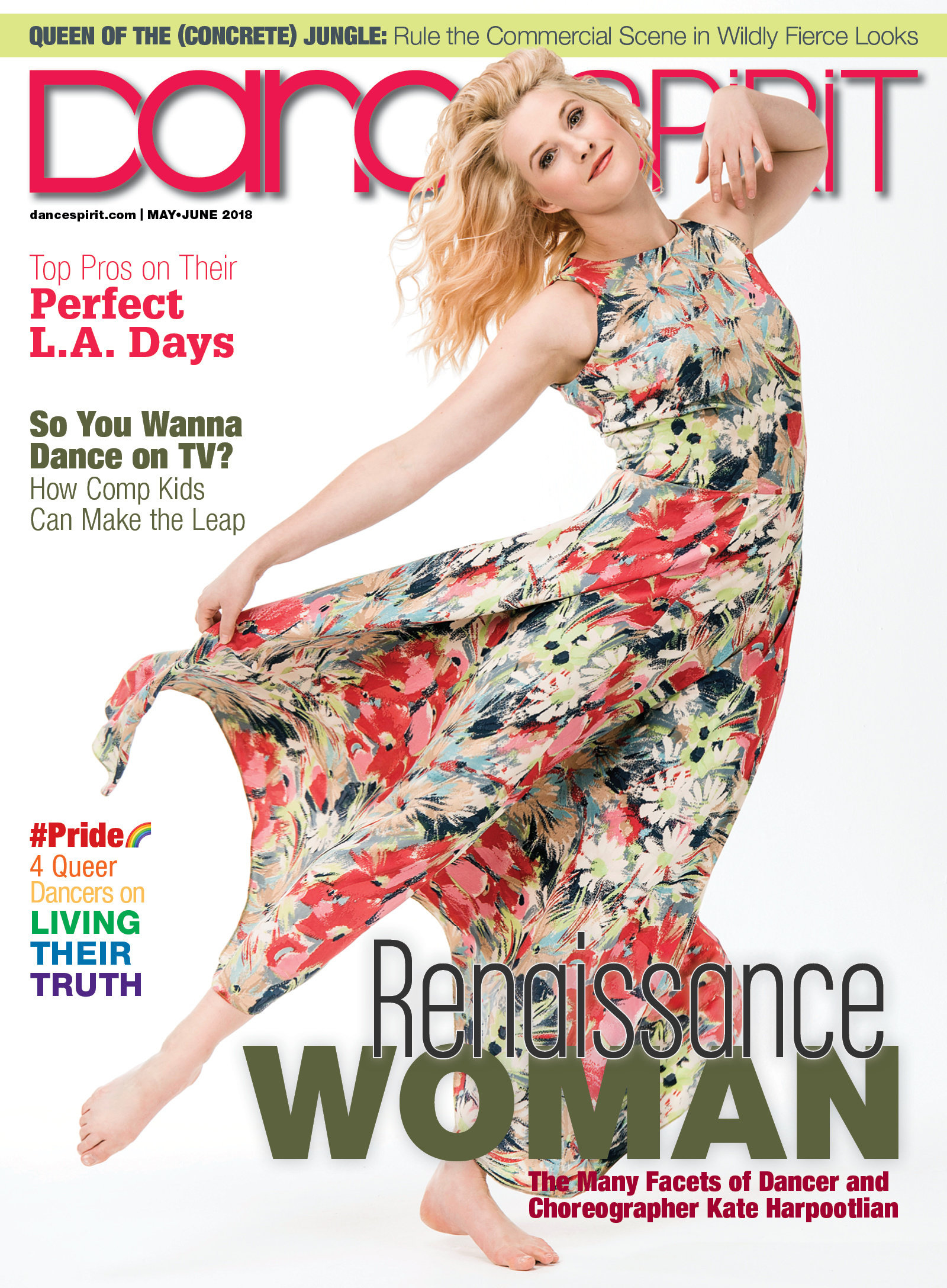 Get Dance Spirit in your inbox