via @phil_wright_ on Instagram
Well, this brings class videos to a whole new level! Choreographer Phil Wright and dancer Ashley Liai have been together eight-plus years, but she was still in total shock when he proposed to her mid-dance at Millennium Dance Complex earlier this week. Why? Well, the whole thing was unbelievably perfect.
Keep reading...
Show less
"Dancing with the Stars" pro Maksim Chmerkovskiy officially put a ring on it when he proposed to girlfriend and fellow "Dancing with the Stars" pro Peta Murgatroyd this past Saturday night—basically cementing the pair's cutest-couple-of-all-time status.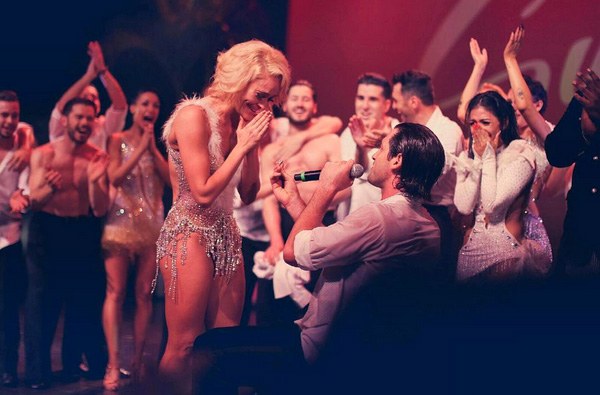 Audience members captured the magical moment, which Maks later posted on Instagram. (Photo by @maksimc)
The proposal story has us swooning, and, quite fittingly, took place on the dance floor. During a performance of Sway: A Dance Trilogy at the Olympia Theater in Miami, Chmerkovskiy surprised the audience and his cast mates by getting down on one knee and popping the question, telling his future bride "I'm in love with you, and I will be in love with you for the rest of my life." OMG.
The pair later posted more adorable love notes and photos of the moment on Instagram, Chmerkovskiy's captioned as "She said 'yes'" and Peta's with the caption "I said yes!!!!!! You have my heart forever my love. Love always wins."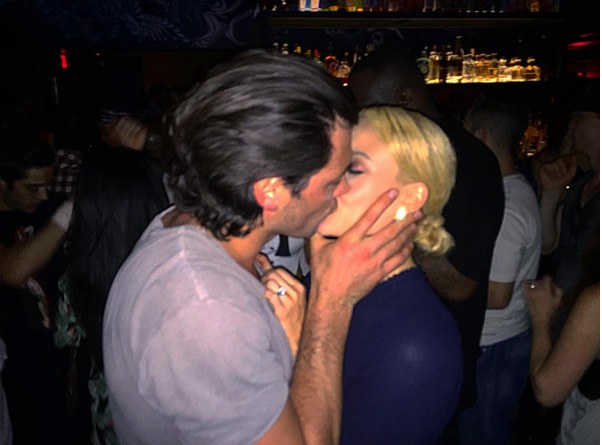 AWWWWWWW. (Photo by @petamurgatroyd)
Later that night, Peta was spotted flashing her new bling and posing with her future sis-in-law at the Sway Alfalit Gala.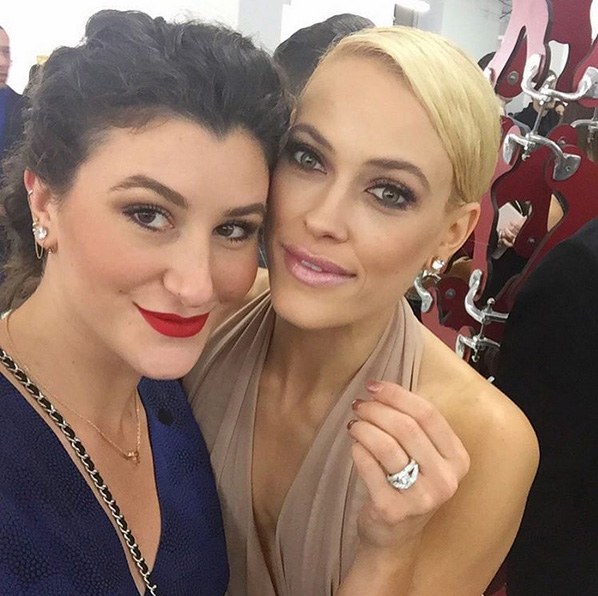 Just look at that rock!!! (Photo by @petamurgatroyd)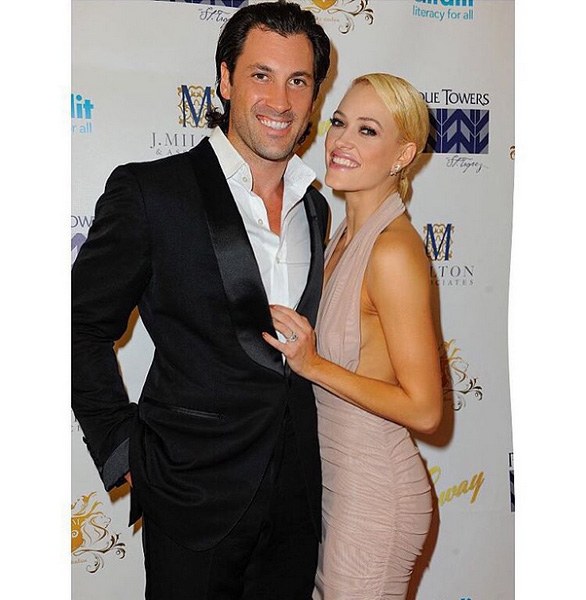 They're SO happy! (Photo by @petamurgatroyd)
Congrats you two lovebirds!!
P.S. We're gonna need wedding details, NOW!
I admit it: I'm a sucker for dance-tastic marriage proposals. And it turns out, the internet is, too. It's rare that a month goes by before a boyfriend interrupts his significant other's non-dancey day to bring on a flash mob rocking out to Bruno Mars' "Marry You."
But the latest proposal-gone-viral is actually the opposite. Ariana, a dancer on the Chicago Bulls' dance team, the Luvabulls, is mid-routine when her bf interrupts to pop the question. Of course, her fellow dance-teammates are totally in on the plan, and start doing choreography she's never learned.
The look on her face as she desperately tries to figure out what to do is priceless. (Ten points for not stopping when the music changes!) And when her man pops out of an inflatable Benny the Bull costume...I just can't handle the cuteness.
Happy Friday!
Today's the day: "So You Think You Can Dance" All-Stars Stephen "tWitch" Boss and Allison Holker are getting married! And in honor of their wedding, we are reliving their love story (aka bingeing on YouTube videos, articles, pictures and all things tWitch and Allison).
There's the moment tWitch proposed to Allison through dance (warning: it's basically impossible to get through this clip with dry eyes)...
...or that time Allison talked wedding plans (they're getting married in Nigel Lythgoe's vineyard--how cute is that?!)...
...and that time Dance Spirit got the scoop on their love story.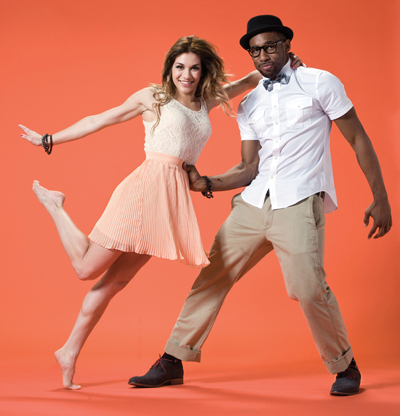 (Joe Toreno)
Makes you believe in true love, doesn't it? Anyway, Dance Spirit would like to wish tWitch and Allison a very happy wedding day and an even happier life with their new family. We love you guys!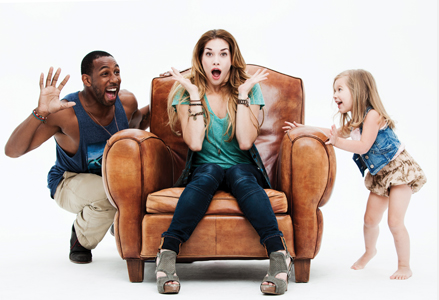 Allison, tWitch and Weslie (Allison's daughter) make the cutest family! (Lee Cherry)
Last year, flash mob marriage proposals were all the rage. Honestly, if you were proposed to last year and didn't get a flash mob, you should feel a little left out—or like you chose the wrong guy. I kid, I kid. But there were some pretty great ones. We even included the get-all-your-friends-to-dance-in-unison-before-popping-the-question trend in our list of the "Top 12 Dance Moments of 2012."
So when I saw another flash mob proposal video going viral this week, I was hesitant to click play. Boy, am I glad I did. This one may just be the cutest yet. Smack in the middle of the Home Depot lumber aisle, there was great choreography, there were grandparents showing their moves, there were cute kids doing cartwheels and, most importantly, there was an adorable couple who looked oh-so-happy together. And, yes, I may have teared up a little. Check it out:
Future husband, I'd like a flash mob proposal, please.
We've made our adoration (OK, and obsession) for the tWitch and Allison Holker love story quite evident.
We loved it when we found out they were dating.
But our excitement levels skyrocketed when we learned the two were engaged.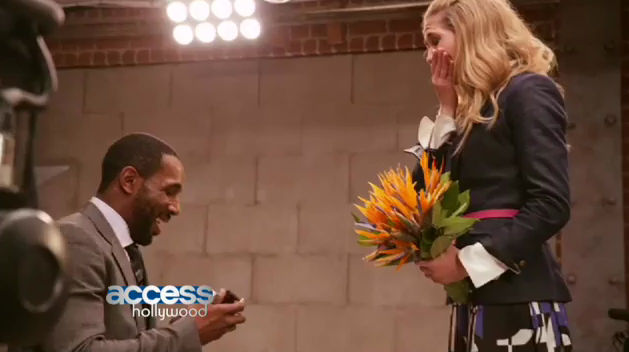 It would be weird if we framed this for our office, right? Right...
And, naturally, the proposal was caught on camera.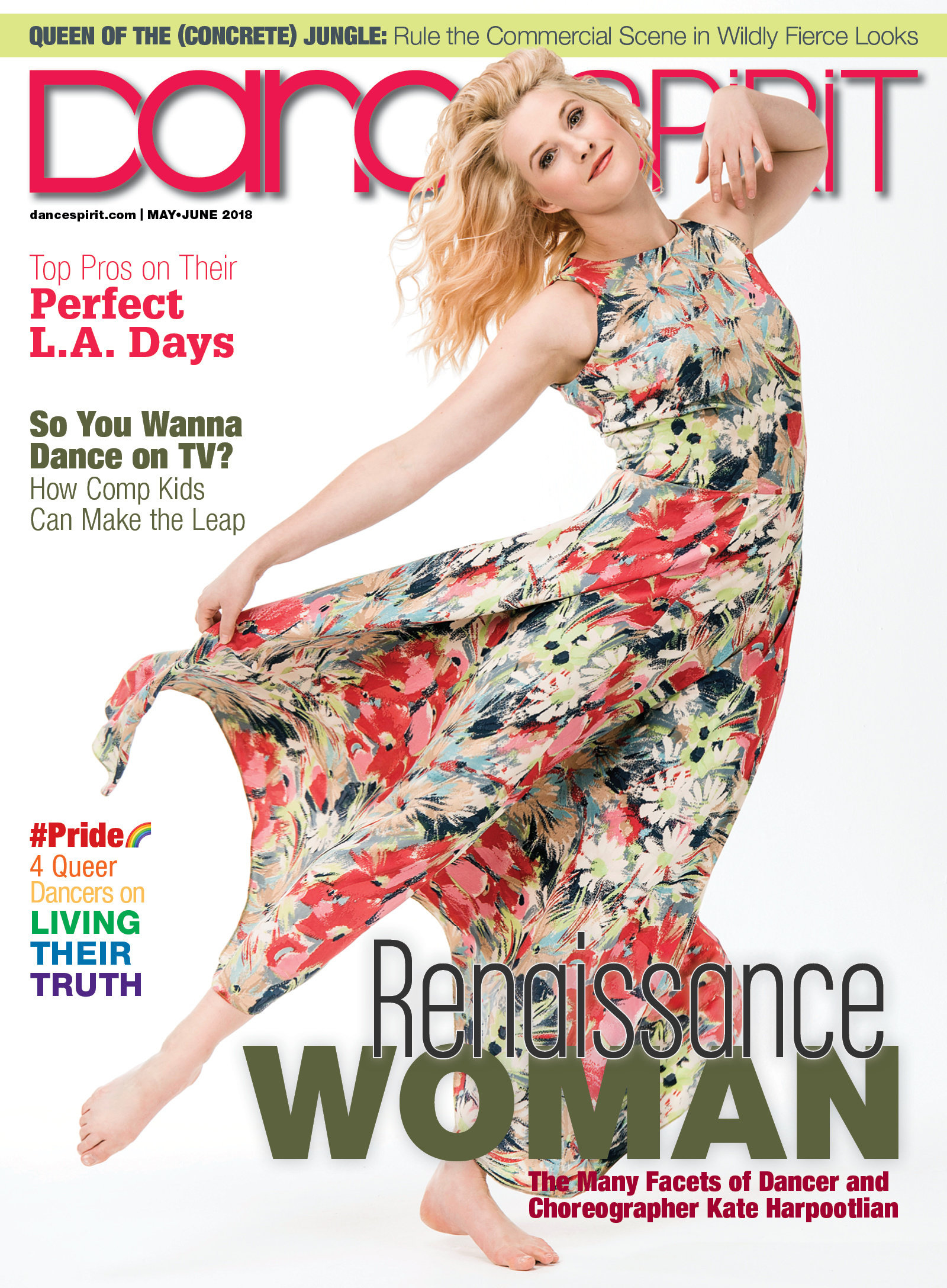 Get Dance Spirit in your inbox