Mar. 01, 2014 06:50PM EST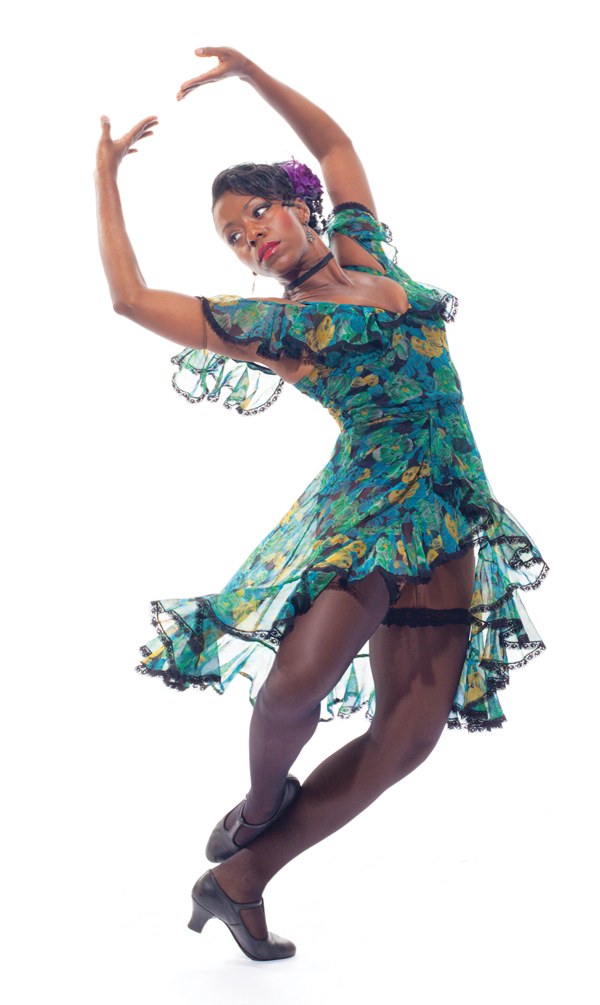 Fleet in Piazzolla Caldera (photo by Tom Caravaglia)
Michelle Fleet makes intricate choreography look as natural as breathing. A 12-year veteran of the Paul Taylor Dance Company, Fleet morphs to fit each work in Taylor's diverse repertory: She's sweetly innocent in the lyrical Esplanade, strong and sensual in the fiery Piazzolla Caldera. Born in the Bronx, NY, Fleet started her dance training at age 4. As a teen, she studied at Ballet Hispanico of New York and became a member of Ballet Hispanico's Junior Company. After earning her BFA in dance from Purchase College, she joined Taylor 2 in 1999 and PTDC in 2002. (She also earned her MBA in business management in 2006.) Catch Fleet onstage this month during PTDC's Lincoln Center season. —Margaret Fuhrer
Shell,
Girl, get ready for the ride, because it's going to be a great one. Don't freak out—it's just me/you here with some advice. It's like Back to the Future!
First of all, trust your gut and listen to your mom. Somehow you're both right. You'll be blessed with so many opportunities, and that's mainly due to Mom. You couldn't ask for a bigger fan. Cherish her!
Second, remember that every egg hatches at its own time. Always remain open to learning more, even when you think you already know it all. It's OK not to be just like the girl next to you. You were born to dance to your own tune.
Cry when you need to, but laugh at yourself, too. Laughter will get you through frustrating moments, and it helps build character. Speaking of character: You're not defined by where you take dance class, what high school you go to or who your friends are. It's your actions, your dedication, your passion and, of course, your God-given talent that define you.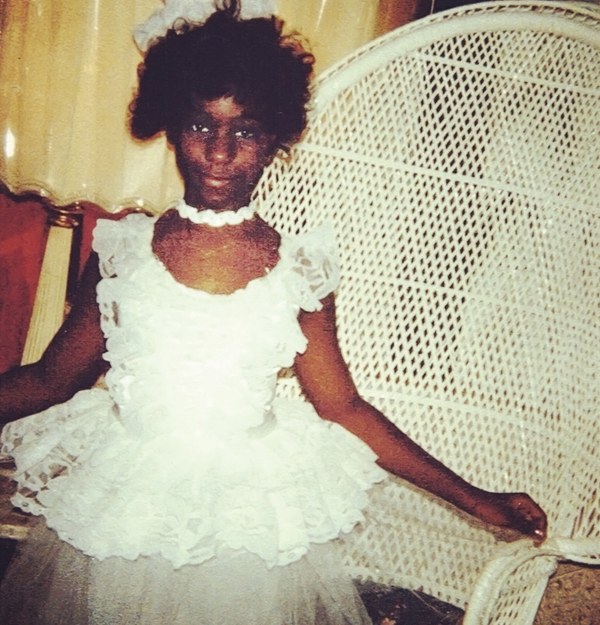 Fleet as a young student (courtesy Michelle Fleet)
Find those special moments in class and humbly push for excellence. Even though you hate it, standing front and center will help you get the job. Stop hiding! Your teachers will push you to the front anyway.
Dance is your first love, and it will always live in your soul. Dancing is your happy place, your place of pure peace. Everything you've experienced thus far is going to feed your artistry. What you have to offer this world is valid—it's going to move and inspire people. Giving up has never been an option and never will be. Dancers are warriors!
Loving you,
Shell
Students Storm 20th NHSDF
Miami may be a big destination for college students on spring break, but for one weekend this month, high school dancers will take over the city. More than 1,500 students from roughly 100 high schools across the country will participate in this year's National High School Dance Festival (NHSDF). The event, designed to give students the chance to showcase their talents and to learn from esteemed choreographers, will be held at Miami's New World School of the Arts March 18–21.
This year marks the 20th anniversary of the NHSDF, which gives 9th- through 12th-graders a chance to sample a range of styles from the festival's more than 120 classes. Participants will try everything from African to salsa and hip hop, plus a variety of non-dance classes including massage, stretch and nutrition.
Robert Battle is guest-teaching this year and his Battleworks Dance Company will perform at the opening gala. Students will also get to work with other notable teachers such as former Mark Morris Dance Group dancer Teri Weksler.
Beyond the classroom, the festival will feature six concerts, including a competitive student choreography showcase. There will also be scholarship opportunities for juniors and seniors. —Jenny Thompson
Purchase Honors Paul Taylor
This month, Purchase College is presenting Paul Taylor with a Nelson A. Rockefeller Award, which recognizes outstanding contributions to the arts (Merce Cunningham received the award in 2007).
The college has selected 79-year-old Taylor based on his lifetime of achievement in dance (his diverse body of work consists of 131 pieces, including the joyful favorite Esplanade), his ongoing relationship with the school and the way he has embraced other art forms. In addition to dance, Taylor also paints and has written an autobiography, Private Domain.
"Paul Taylor represents an ideal role model," says Carol K. Walker, professor, international coordinator and former dean of the State University of New York's Purchase School of the Arts. "He worked from the ground up, and through motivation, dedication and an incredible amount of talent, reached the pinnacle."
Taylor has collaborated with Purchase for more than 20 years. He has staged several of his works on the Purchase Dance Corps and has given the company permission to take his work on tour to Hong Kong, Thailand and France. In 1988, the school awarded him an honorary Doctor of Fine Arts degree. —Ashley Rivers
Wesleyan Hosts DanceMasters Weekend
Wesleyan University in Middletown, CT, is hosting its 11th annual DanceMasters Weekend March 6 and 7. Attendees will have the chance to take a variety of master classes and watch a performance by Taylor 2.
This year's teachers include Alvin Ailey's Troy Powell, Merce Cunningham's Andrea Weber and hip-hop dancer Moncell Durden, among others.
"The mission of DanceMasters is to introduce dance students to contemporary techniques with the hopes that they gain an understanding of the breadth and depth of what is out there in the dance world," says Pamela Tatge, director of Wesleyan's Center for the Arts.
The event, which has sold out for the past 10 years, is open to the public. Classes are $19 each ($17 if you take four or more). To register, visit wesleyan.edu/cfa/dancemasters. —Colleen Bohen
Free Money For Summer Study
This summer, don't let money keep you from dancing at your dream intensive. The Dance Council of North Texas is offering a total of more than $22,000 in summer-study scholarships for dancers ages 13 and up.
The committee will give at least 27 scholarships to dancers who specialize in ballet, modern, tap, Indian dance or musical theater. Scholarships consist of cash grants of $500 to $1,000, or tuition waivers (one valued at $4,000!) for specified programs. Dancers everywhere are invited to apply.
Applications are due on February 9, so don't delay! You'll need a letter of recommendation from a dance teacher, a headshot, a full-body dance shot, a video of you dancing and a copy of your recent report card (to show off your good grades!). For details, visit thedancecouncil.org. —Ashley Rivers
Looking for more dance cash? This month you can begin submitting your applications for the 2010 Harlequin Annual Dance Scholarship program. Past winners have taken home as much as $5,000! Visit harlequinfloors.com for details.
Hofstra Dance Celebrates 25 Years
Hofstra University recently invited four professional dancers, all alumni of its dance program, to perform at and create works for a concert celebrating the program's 25th anniversary. At the November show, the dancers hit the stage with their own companies and choreographed for current Hofstra dance students.
Returning alumni were:
Dina Denis (class of 2002), artistic director and president of Dance Into Light

Larry Keigwin (class of 1994), artistic director of Keigwin + Company [featured in "Hot in Modern Dance," p. 52]

Salvatore LaRussa (class of 2000), artistic director and choreographer of Salvatore LaRussa Dance Theatre

Makeda Thomas (class of 1999), dancer, choreographer and artistic director of Makeda Thomas/Roots & Wings Movement!
Keigwin tells DS he's happy to have had the chance to work with his alma mater's pupils. "I remember how impressed I was by visiting artists [when I was a student], and I can only hope I'm making a similarly positive impression," he says.
Dance became a major at Hofstra, located in Hempstead, NY, in 1984. While the program initially focused on modern dance, it has since evolved to incorporate ballet, jazz and choreography into the mix. In terms of students, the program has grown exponentially since its inception—it started with only four students but today features 75 dance majors and 78 dance minors.  —Colleen Bohen
Luca Veggetti Works With Purchase Dance Corps
Dancers at SUNY Purchase College will have the opportunity to embrace Japanese culture when they perform Luca Veggetti's Xenakis and Japan on February 28. Veggetti's work is set to "Oresteia," by the Greek composer Iannis Xenakis, and uses principles of Greek and Japanese Noh theater (a combination of acrobatics, dancing and singing). "I was lucky enough to see troupes of Japanese Noh, Kabuki and Bunraku theater [when I was] traveling though Europe at a young age," Veggetti says. "That led to a great curiosity about Japanese culture."
Lara Mummert, a senior, has been working with the world-renowned choreographer since October 2009. "Veggetti's choreography is like being in another world," she says. "It looks like the dancers are just floating through space, almost as if there's no struggle."
Veggetti has choreographed for the Kirov Ballet, New York City Ballet, Cedar Lake Contemporary Ballet and many others.  —Brianne Carlon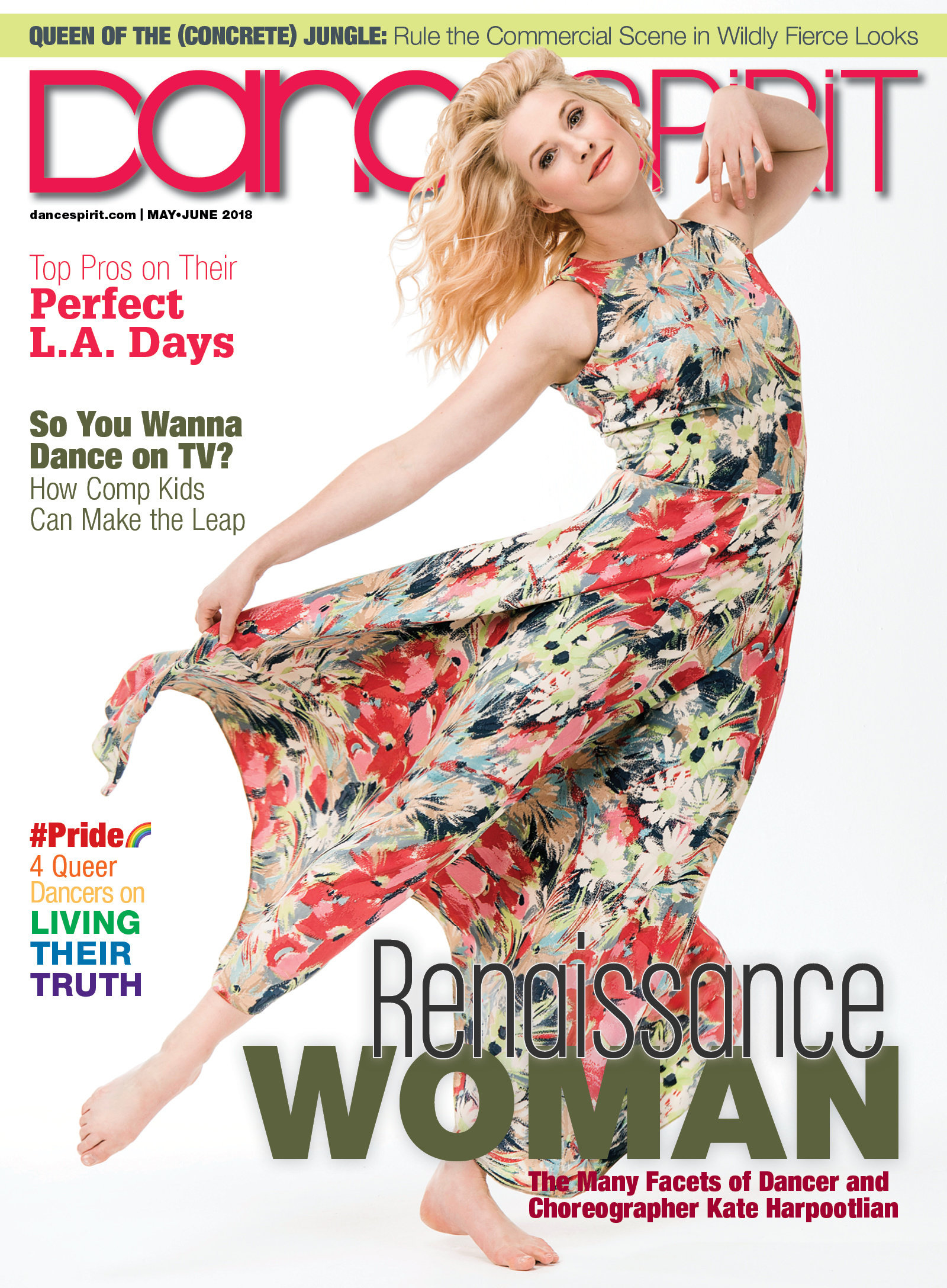 Get Dance Spirit in your inbox