Wanna be a Rockette? I know. We all do. But while sharing the Radio City Music Hall stage with a squad of fabulous high-kicking ladies may feel like a faraway dream (at least for the moment!), now you can learn some of the Rockettes' signature choreography right in your own living room, thanks to the Rockettes Dance Moves video series.
What's that? You've already obsessively watched every available YouTube snippet of the Rockettes, trying to absorb each chaîné turn and kick-ball-change? I know. We all have. But the Rockettes Dance Moves videos are different: They actually break down the minute details of the group's high-precision choreography, from fingertip to LaDuca-clad toe. It's a true insider's peek at the group's world-famous choreo.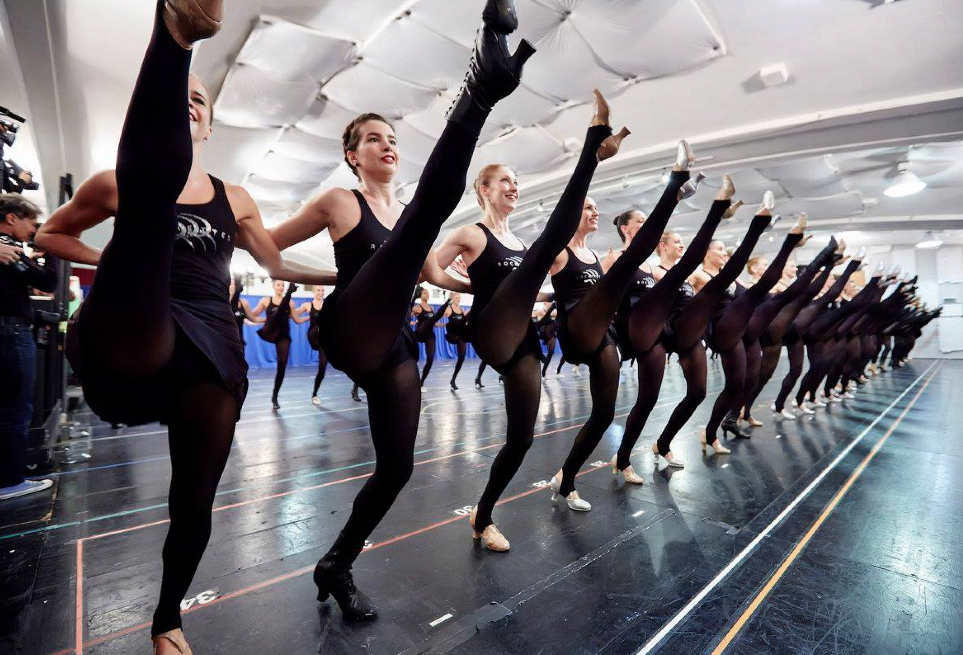 Basically, the videos take you here—inside the rehearsal studio with Rockettes. Neat. (photo via the Rockettes Facebook page)
The Rockettes are rolling out a new Rockettes Dance Moves video every couple of days. A grand total of eight will eventually grace the interwebs, so keep your eyes on the group's Facebook and Twitter accounts. But for the moment, please enjoy the first vid in the series, which breaks down the super-famous "Squad Revolve" from the "Parade of the Wooden Soldiers":
It's official! Not only are the Rockettes unveiling a brand new summer show this year—titled New York Spectacular Starring the Radio City Rockettes—but they've also tapped genius Mia Michaels to choreograph and direct.
That's right: Michaels will be given full creative reign. And after the awesome opening number she created for last year's Spring Spectacular, we're super excited to see the finished product. "The Rockettes are such a special group of women, and no other dance company in the world delivers the same kind of passion, femininity and power through dance. It is going to be an epic ride!" Michaels says in a Rockettes press release.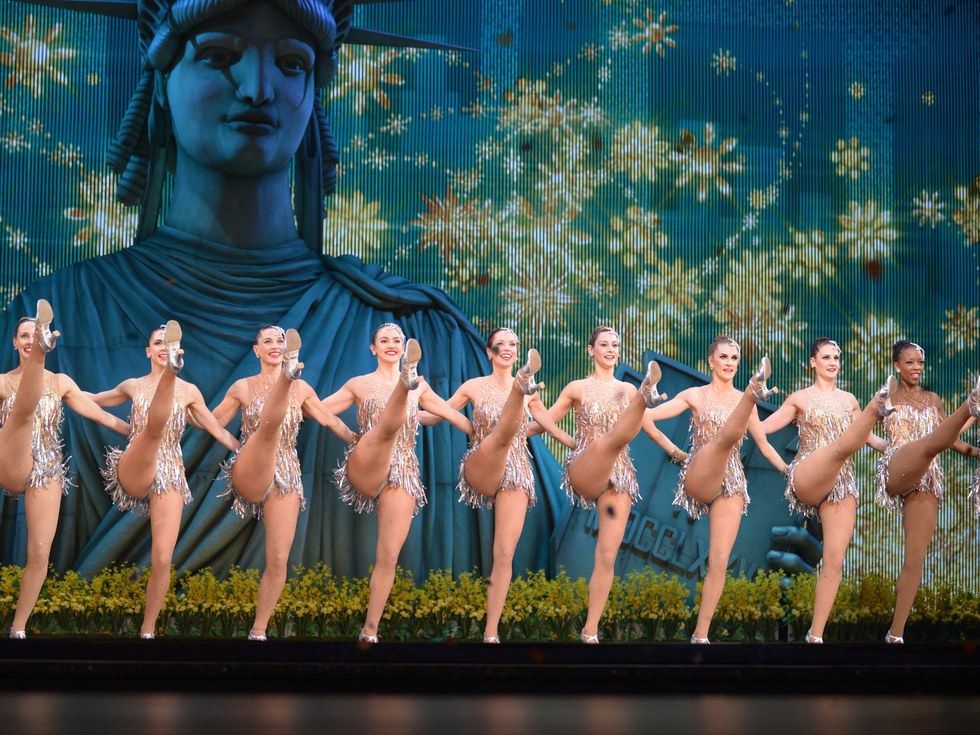 A classic kickline from last year's Spring Spectacular show (photo by Jason Allen via USA TODAY)
The show will pay tribute to NYC, following the adventures of a brother and sister who get separated from their parents during a trip to the city. The siblings will make their way through the Big Apple, receiving help from various landmarks come to life—from the Wall Street bull to the George M. Cohan statue in Times Square.
A few favorite elements from last year's spring show will make an appearance this year, too: The 26-foot Statue of Liberty puppet and the jaw-dropping tap number in real rainfall to "Singin' in the Rain" (sans Derek Hough, unfortunately) will return. What won't be included this time around? The Spring Spectacular's celeb cameos, either in person (à la DHough) or via voiceover. The leggy Rockette ladies will be the stars of the show, which we're more than OK with.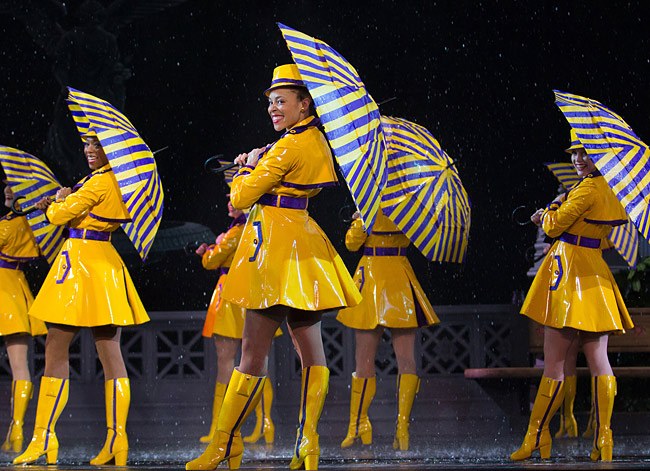 The epic "Singin' in the Rain" tap number from last year's Spring Spectacular (photo by Dan Niver via NewYork.com)
The New York Spectacular runs all summer (June 15–August 7) at Radio City Music Hall. Be sure to check it out when you're in town for Nationals or summer intensives!
When you add two awesome and successful things together, they're bound to create an even more awesome result. Such is the combination of the Radio City Rockettes' Spring Spectacular + Derek Hough. The ballroom superstar will cha cha across that giant stage when the show opens in NYC this March. (Okay, I don't actually know what kind of dance he'll be doing, but that's just how I imagine it.) Turns out, the Rockettes are gearing up for a Christmas Spectacular-level spring blowout: The show will also feature Whoopi Goldberg and choreography by Mia Michaels.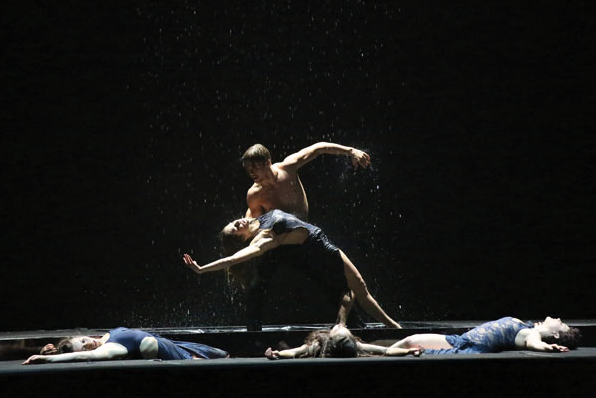 Hough partnering Allison Holker in Heart Cry on "Dancing with the Stars" (photo by Adam Taylor/ABC)
We're pretty excited, not only because Derek Hough has already displayed his diverse interests and talents in different dance styles (hip hop, and ballet, and ballroom, oh my!)—which makes us wonder what exactly he'll be doing onstage—but also because we're always happy to see our favorite leggy ladies get more stage time. No to mention, this means one more Rockette-themed show that you can potentially audition for, amirite?
So get those tickets now, because the show only runs from March 26 through May 12!
We don't pass up any opportunity to live vicariously through the fabulous Rockettes. We've taken you behind-the-scenes at their auditions, and have even gone backstage at Radio City Music Hall. Yep—we'll take any chance we can get to obsess over these amazing dancers.
Our favorite leggy ladies have FINALLY started their own YouTube channel to bring us makeup tricks, fitness tips and exclusive footage of their summer intensive. Plus, the Rockettes just had an audition, and there's a heartwarming video of hopefuls—from all over the world—talking about how being a Rockette is their calling. Gotta love that passion.
So maybe you're not a Rockette (yet!), and maybe we'll never be Rockettes (darn height requirements), but at least now we can learn how to look the part.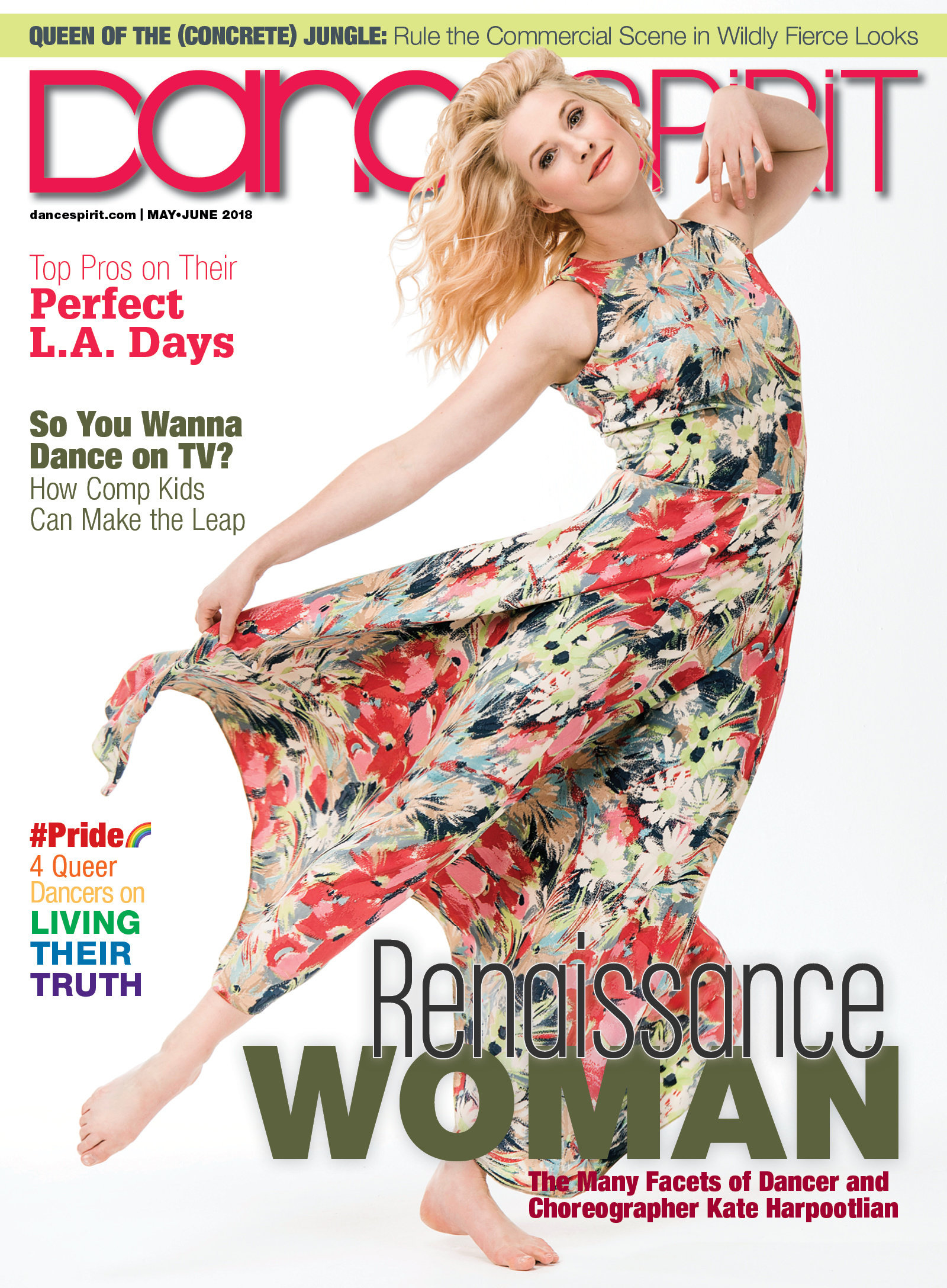 Get Dance Spirit in your inbox