Rachel Quiner performs Clara in the Christmas Spectacular (courtesy Rachel Quiner)
Think the Rockettes are the only stars of the Radio City Christmas Spectacular? Think again. Each year, a few lucky girls share the role of Clara, who appears during the Nutcracker portion of the show. Clara gets to do some real dancing, too, including solos and pas de deux. (Past Claras include Juliet Doherty and Tiler Peck!)
Dance Spirit sat down with this year's three Claras—Emerson Alexander, JoseBella Morton, and Rachel Quiner, all 12 years old—to find out what it takes to play Clara in the Spectacular, and the best parts of sharing the stage with the world's most iconic precision dance company.
Keep reading...
Show less
Courtesy MSG Entertainment
For some it's a holiday tradition, for others its an iconic spectacle, but no matter the reason, more than 1 million people will watch the Rockettes perform in the Radio City Christmas Spectacular each year. And though the production has been around since 1933, much of what goes on behind those velvety curtains and intricate sets remains a mystery. To curb our curiosity and find out what ensues when these leggy ladies aren't doling out their sky-high kicks, we got a backstage tour from the legends themselves.
From hair and makeup, to warm-up exercises, and costume quick changes (the fastest quick change in the show is a #mindblowing 75 seconds, by the way) we got a glimpse into the glamorous (and sometimes not so glamorous) world of the Rockettes.
Keep reading...
Show less
Courtesy MSG Entertainment
Watching the Radio City Rockettes perform a dazzling array of precision dance routines in their annual Christmas Spectacular show is a tradition many New Yorkers use to welcome the winter season. But how do these leggy ladies spend their off-season and what do they do to maintain their pristine technique, strength, and stamina when they're not on stage? We caught up with the Rockettes a few months before the opening night of the Christmas Spectacular to find out exactly what they do to keep those legendary leg kicks year round.
Keep reading...
Show less
It's official! Not only are the Rockettes unveiling a brand new summer show this year—titled New York Spectacular Starring the Radio City Rockettes—but they've also tapped genius Mia Michaels to choreograph and direct.
That's right: Michaels will be given full creative reign. And after the awesome opening number she created for last year's Spring Spectacular, we're super excited to see the finished product. "The Rockettes are such a special group of women, and no other dance company in the world delivers the same kind of passion, femininity and power through dance. It is going to be an epic ride!" Michaels says in a Rockettes press release.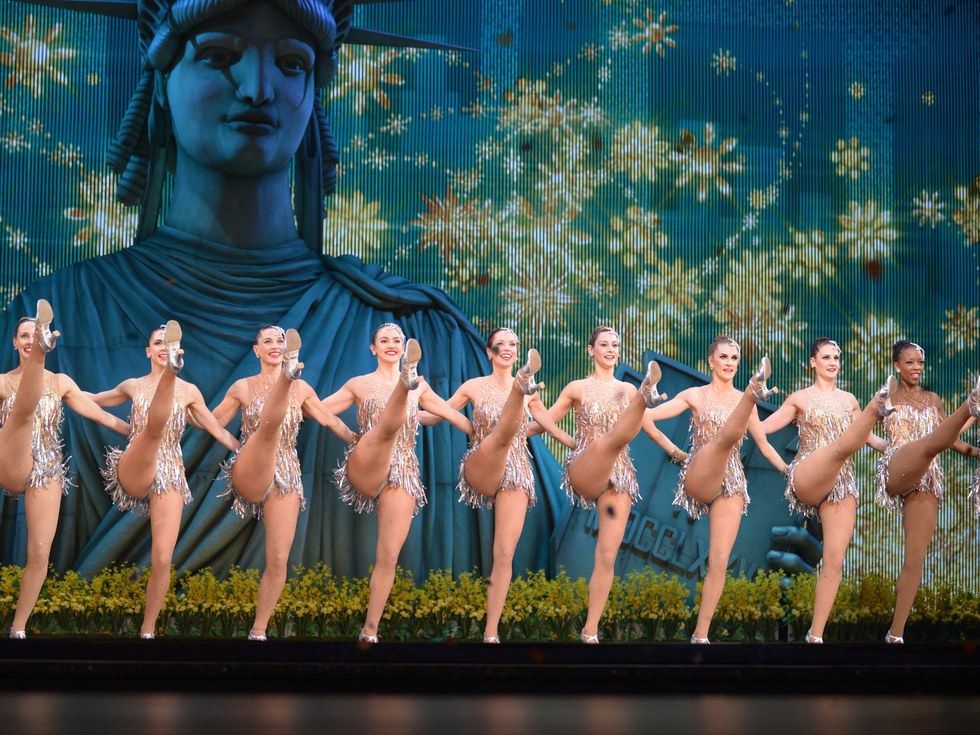 A classic kickline from last year's Spring Spectacular show (photo by Jason Allen via USA TODAY)
The show will pay tribute to NYC, following the adventures of a brother and sister who get separated from their parents during a trip to the city. The siblings will make their way through the Big Apple, receiving help from various landmarks come to life—from the Wall Street bull to the George M. Cohan statue in Times Square.
A few favorite elements from last year's spring show will make an appearance this year, too: The 26-foot Statue of Liberty puppet and the jaw-dropping tap number in real rainfall to "Singin' in the Rain" (sans Derek Hough, unfortunately) will return. What won't be included this time around? The Spring Spectacular's celeb cameos, either in person (à la DHough) or via voiceover. The leggy Rockette ladies will be the stars of the show, which we're more than OK with.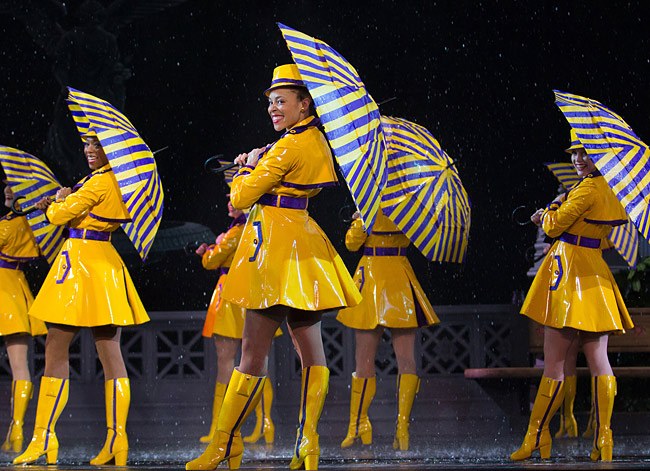 The epic "Singin' in the Rain" tap number from last year's Spring Spectacular (photo by Dan Niver via NewYork.com)
The New York Spectacular runs all summer (June 15–August 7) at Radio City Music Hall. Be sure to check it out when you're in town for Nationals or summer intensives!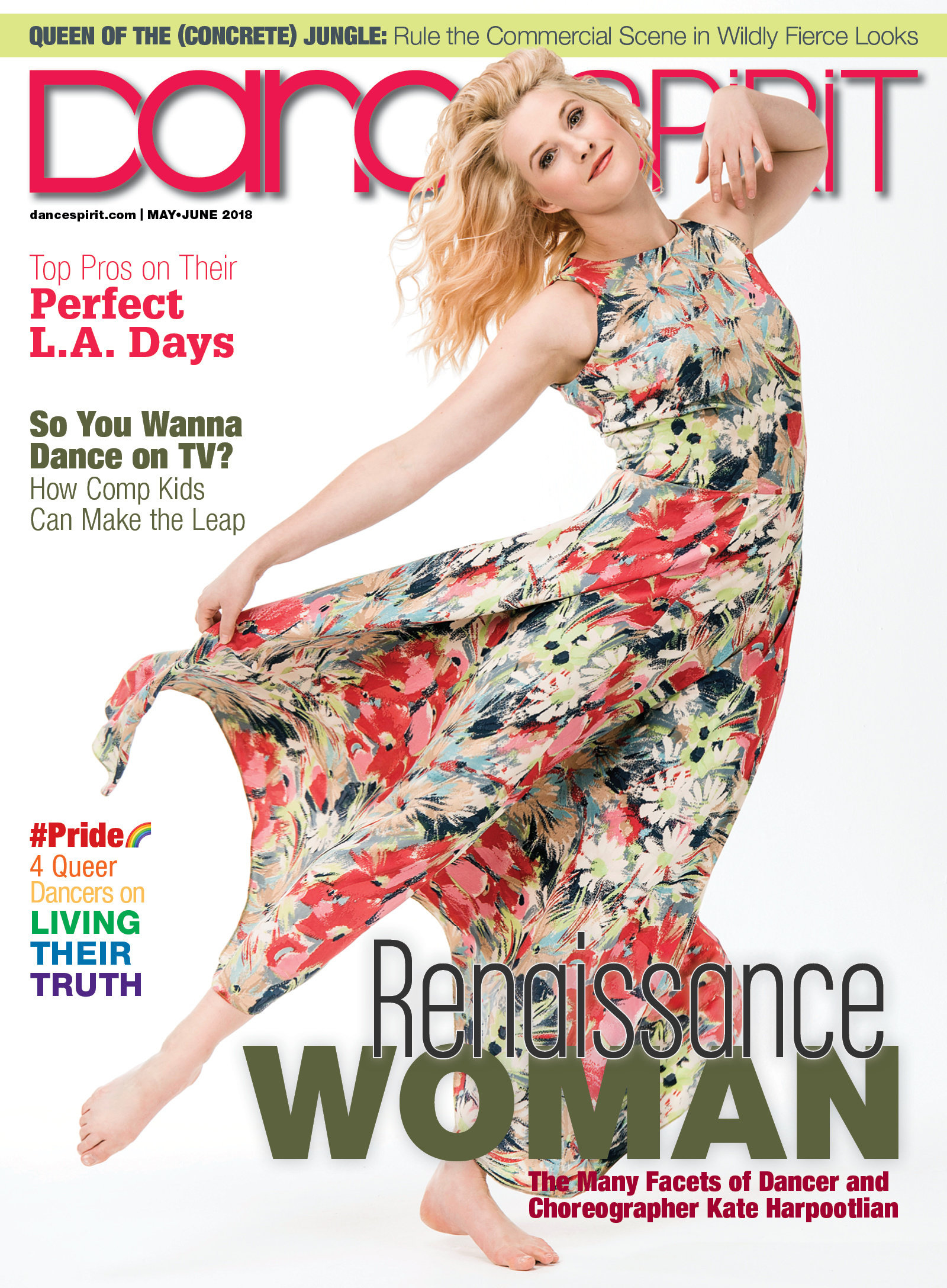 Get Dance Spirit in your inbox