The dance world is a high-drama place—and don't the creators of reality series like "Dance Moms" and "So You Think You Can Dance" (catch the Season 11 premiere tomorrow night!) know it. There's nothing like the pressure of competitive dance to generate anxiety and conflict, qualities that make for pretty compelling television.
Sometimes, though, the drama on these shows feels forced or even scripted, creating an uncomfortably blurry line between reality and "reality." Why not simplify things by putting together a full-on fictional dance-y show?
The creators of Hulu's new series "The Next Step" have done just that, constructing a show around the nonexistent Next Step Dance Studio. But they didn't do away with the reality show format entirely. Instead, they had the actors on "The Next Step" stage partly improvised scenes—complete with reality-style to-the-camera interviews. And that gives the whole package a bit of what's-going-to-happen-next snap.
The best part? Every member of the teenage cast is a legitimate dancer. (One is a freshman at Juilliard!) If the intrigue-filled storyline doesn't get you, their high-octane performances will.
"The Next Step" premieres tomorrow on Hulu. But we've got a few sneak peeks for you today—including one that's a Dance Spirit exclusive. Take a look!
Trailer
"Freestyling"
DS exclusive! "The New Routine"
May. 22, 2013 11:32AM EST
Heads-up, bunheads: "Breaking Pointe," the reality show following Utah's Ballet West, returns to The CW for its second season July 22. And thank goodness, right? It's one of the few mainstream portrayals of ballet that comes close to getting at the actual reality of the ballet world.
That said, because this is The CW we're talking about—you know, the network that brought you that soapiest of all non-actual-soap-operas, "Gossip Girl"—"Breaking Pointe" had plenty of drama last season, too. Did we love that side of the show, in theory? Not really. Could we stop watching it, in practice? Nope again.
The first trailer for "BP" round 2 just came out, and it's a drama-rama doozy. Ronnie is injured! There's a hot new dancer dude in town! Christiana might be feeling threatened by Beckanne! Allison and Rex are broken up...again!
On the plus side, there are hints of some pretty serious dancing going on, too. (Here's hoping season 2 includes quality footage of the company working on Balanchine's gorgeous Jewels, which they performed in April.)
Take a look!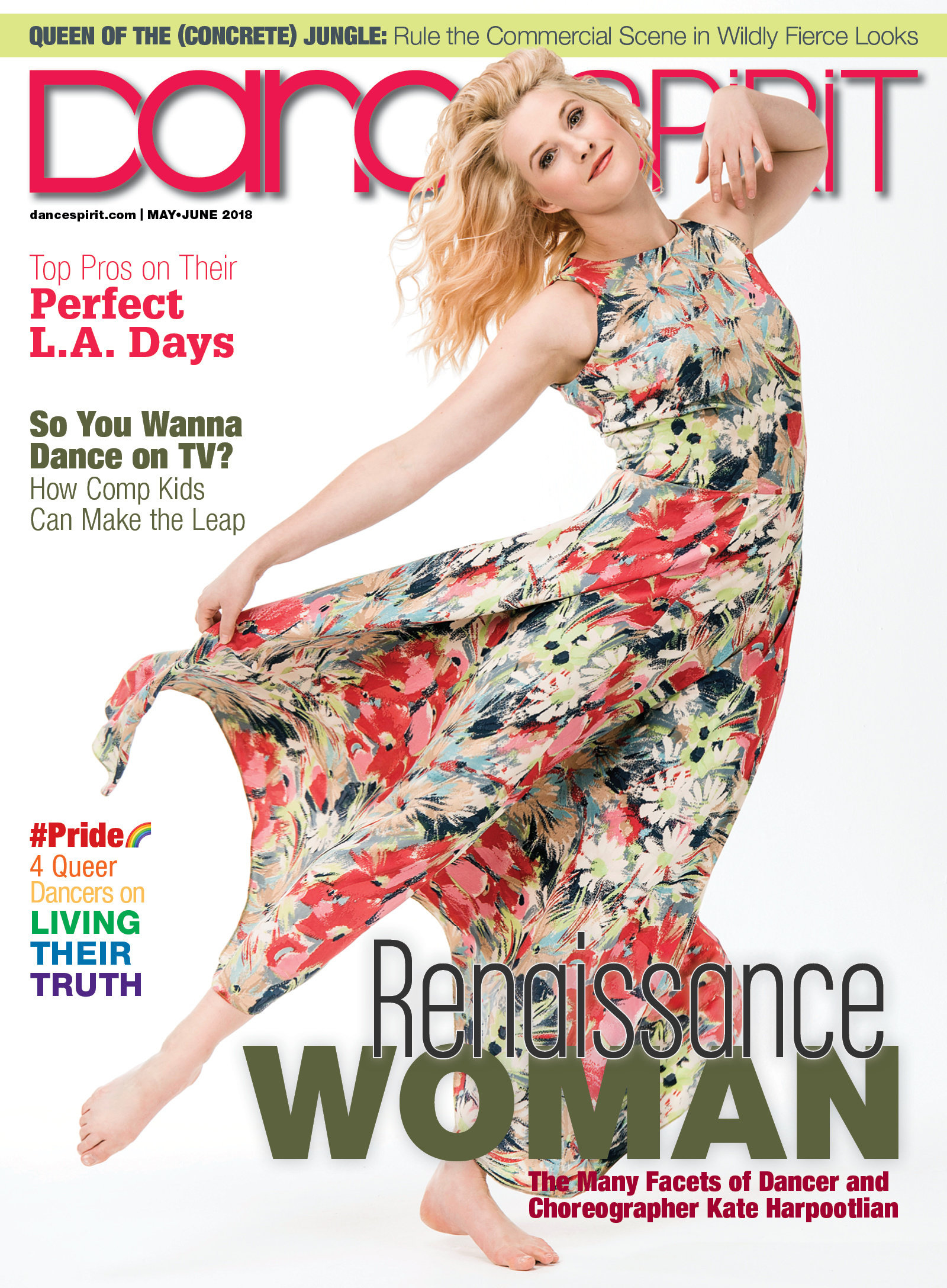 Get Dance Spirit in your inbox