The finalists await their results (Adam Rose/ABC)
What a week in the "Dancing with the Stars" universe, amirite? After we bid farewell to Drew Scott and Emma Slater on Monday (in a surprise to pretty much nobody, despite the duo's strong performance in a super-fun freestyle that evening), it was time, last night, for Season 25's Grand Finale. And goodness, I don't know if we've ever seen quite so many perfect scores thrown around the ballroom. The final three—Frankie Muniz and Witney Carson, Jordan Fisher and Lindsay Arnold, and Lindsey Stirling and Mark Ballas—performed a total of six routines on Tuesday, and five of them earned straight 10s. Yes, those scores were well-deserved; the finalists danced their bedazzled behinds off. But it also felt like the judges were channeling Oprah. YOU get a 10, and YOU get a 10, and YOUUUU get a 10!
Keep reading...
Show less
Frankie Muniz and Witney Carson perform a salsa routine on "Dancing with the Stars" (via @dancingABC on Twitter)
We're coming down to the wire on "Dancing with the Stars," and it's getting harder and harder to decide which of the remaining couples should hang up their dancing shoes. This week, the contestants were put to the test with two routines: one required the pros to choreograph a dance to a song that they felt best represented their partner; the other required them to redo an old "DWTS" routine that'd received a perfect score (talk about setting the bar high). The five celeb semifinalists didn't disappoint–but some had a better night than others.
Keep reading...
Show less
The Top 9 in a Chris Baldock routine (Adam Rose/FOX)
Before we get into this week's recap, let's all show some love for Travis Wall, who had a day yesterday. Just hours before "So You Think You Can Dance" was set to air, Wall was at Disneyland (with friend and "Modern Family" star and aspiring Shaping Sound member Jesse Tyler Ferguson, NBD), where he found himself at a bit of a standstill—literally. "Not gonna be able to make 'So You Think' tonight...because I'm stuck on Indiana Jones," Wall shared on Instagram yesterday afternoon.
But hooray! He eventually did get off the stalled ride, and was in the audience alongside Mandy Moore. We're glad you made it, Travis!
On to the show:
This week, the Top 9 performed solos and duets with their All Stars. You know the drill. As always, we'll skip the solos and get right to the good stuff. (Though the solos were, like last week, so good.) Here's how it all went down.
Keep reading...
Show less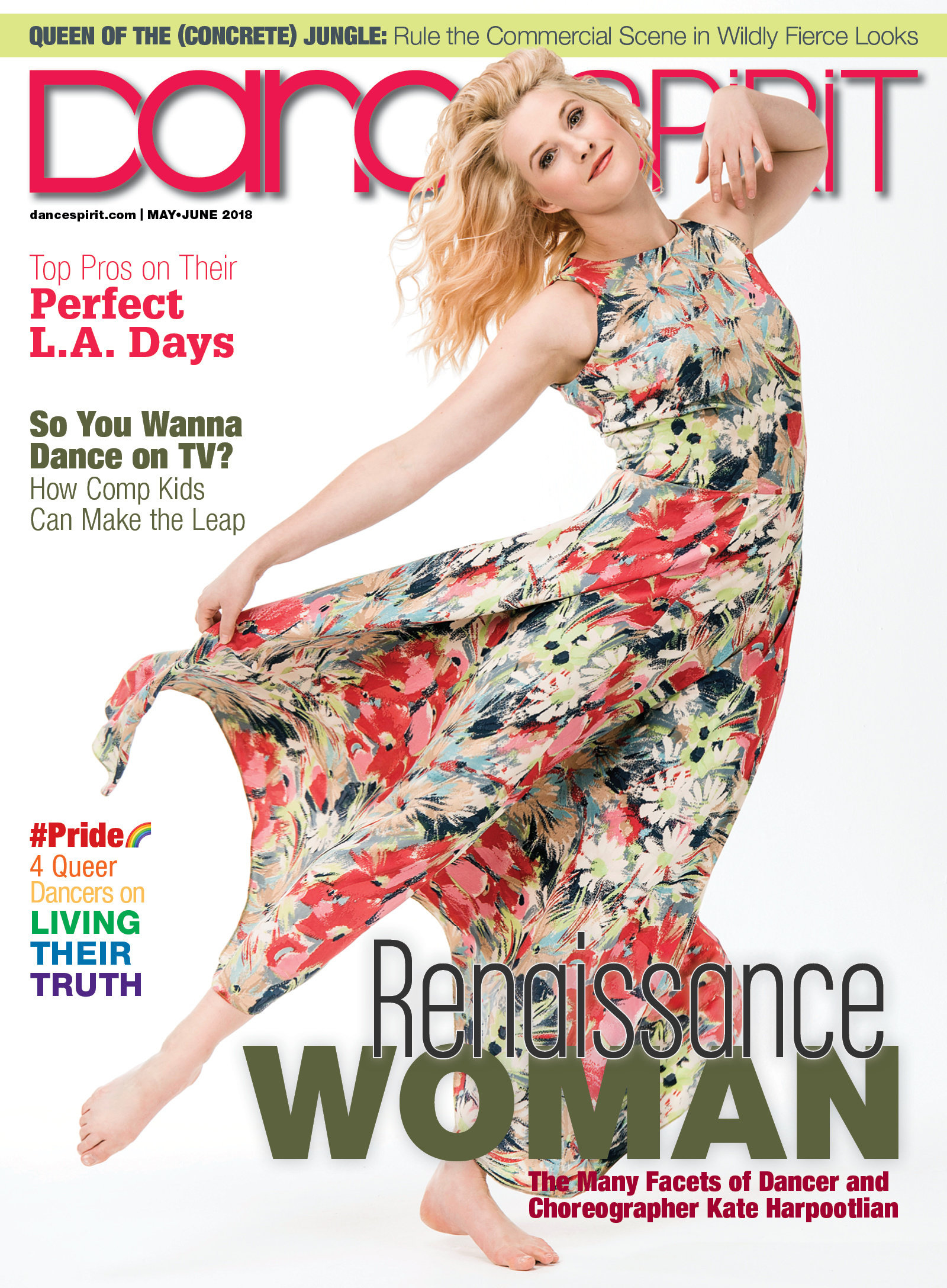 Get Dance Spirit in your inbox