A bajillion different Comic Cons have sprouted all over the country recently, attracting swarms of comic book fanatics eager to geek out over their favorite superheroes. But why should comic lovers have all the fun?
If there's any community to rival the comic nerds when it comes to obsessiveness, it's the musical theater crowd. And in a moment of genius, Broadway star Anthony Rapp—you know him as the original Mark Cohen in Rent—realized that a BroadwayCon could be epic.
Well, get excited, musical theater people: Rapp went ahead and did the darn thing. BroadwayCon is coming to the heart of NYC's theater district in January of 2016.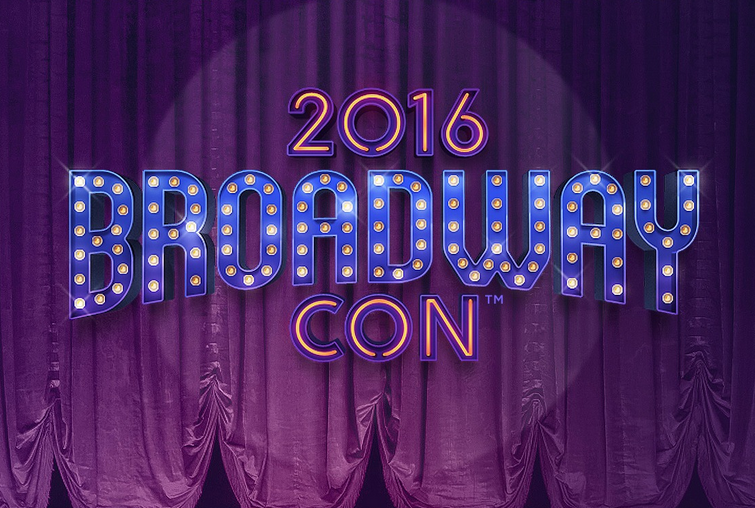 It has a pretty logo and everything!
Because we're nearly a year out, there haven't been any announcements yet about who will be appearing and/or performing. But since Rapp is at the helm of this ship, you can bet the list is going to include major shows and major celebs. (We're praying his Rent and If/Then co-star Idina Menzel will be involved!) Also, unlike pretty much every other fan convention, BroadwayCon won't make attendees pay for autographs and photo opportunities. So get those selfie sticks ready.
Tickets for BroadwayCon go on sale March 15. In the meantime, visit broadwaycon.com to learn more about the event.
Jun. 08, 2012 02:48PM EST
Happy Tony Awards weekend, everyone! You've probably already feasted your ears on the Ultimate Broadway Playlist. But if you're like us, you can never get enough of the Great White Way. So here are a few more song-and-dance treats: 9 standout moments from the Tony Awards themselves. In reverse chronological order:
1. Last year's fantastic opening number. Neil Patrick Harris, backed by Broadway's finest dancers, tossing off laugh-out-loud lyrics—yes please. ("If you've seen a show, then you already know how magical theater can be; it's a two-hour, live-action, barely affordable, un-lip-synched version of 'Glee.'" Amazing.)
2. Billy Elliot stars Trent Kowalk, David Alvarez and Kiril Kulish accepting their joint award for Best Actor at the 2009 Tonys. So talented—and so, so adorable.
3. Lin-Manuel Miranda and the cast of In the Heights in "96,000" at the 2008 Tonys. I will never tire of this guy's crazy, and crazy smart, way with words.
4. Spring Awakening's medley at the 2007 Tonys. Before they were Gleeks, Lea Michele and Jonathan Groff absolutely nailed it in this show.
5. Bebe Neuwirth and Ann Reinking in "Nowadays/Hot Honey Rag" from Chicago at the 1997 Tonys. Two Fosse legends sharing a stage—need I say more?
6. The original cast of RENT performing "Seasons of Love" at the 1996 Tonys. Not only is this song incredibly powerful, but just look at all the soon-to-be-famous faces in this group (starting with Taye Diggs and Idina Menzel!).
7. Patti LuPone in the title song from Anything Goes at the 1988 Tonys. Yes, I loved Sutton Foster in the recent revival of this show, but Patti LuPone is pretty hard to top. (And check out the sailor girls' outfits! Scandalous.)
8. "I Hope I Get It" from A Chorus Line, at the opening of the 1975 Tonys. Now such a legendary number—and again, the original cast is mind-blowing. (Sorry about the poor quality.)
9. The cast of Hair performing at the 1969 Tonys. Harry Belafonte's introduction is unforgettable: "Theater...almost a last refuge, must commit itself to being a center of hope, where we can see the truth...where we can see what the glory of man is and what he aspires to be."
What are your favorite Tony memories? Share them in the comments, and tune in on Sunday to see what this year's standout moment will be!
Jun. 23, 2011 10:52AM EST
When Rent opened on Broadway in 1996, it was an immediate hit. The gritty, provocative musical about a tight-knit group of NYC dwellers won the Tony Award for Best Musical and ran for 12 years. In 2005 the show was made into a feature film starring several members of the original Broadway cast, including Idina Menzel, Taye Diggs and Anthony Rapp. Now, Rent is back home in NYC, with an off-Broadway run opening this summer.
The show will be directed by Michael Greif, who directed the original production, but there's an exciting new member on the creative team: choreographer Larry Keigwin. DS chatted with Keigwin about how he plans to bring a fresh style to the rock operetta.
DS: How'd you get involved in the Rent revival?
Larry Keigwin: I have a little angel in my life, Jeffrey Seller. He's been a champion of my work for a long time, and he was one of the original producers for Rent. He was also one of the producers for The Wild Party, which I performed in about a decade ago. Since then he has followed my career, and he called me out of the blue a few months ago asking if I wanted to do Rent.
DS: How familiar were you with the show before you started working on it?
LK: I met with Jeffrey and [director] Michael Greif after that original phone call and they asked me if I had seen the show. They immediately said, "If you haven't seen it, don't worry, we want to do things a little differently this time. We'd love to have a different voice and vision." I had seen the show once before, though, when it was on Broadway several years ago. As soon as they offered me a contract I started gathering information about the show and playing around with ideas with my KEIGWIN + COMPANY dancers.
DS: How will this production be different from the Rent we all know and love?
LK: I'm trying to bring more physical energy into the show. I want the cast members traveling through space more. I love the idea of it being like a rock concert and treating the set as a jungle gym that everyone will interact with. It's going to be energetic and engaging.
Rent begins previews at NYC's New World Stages July 14.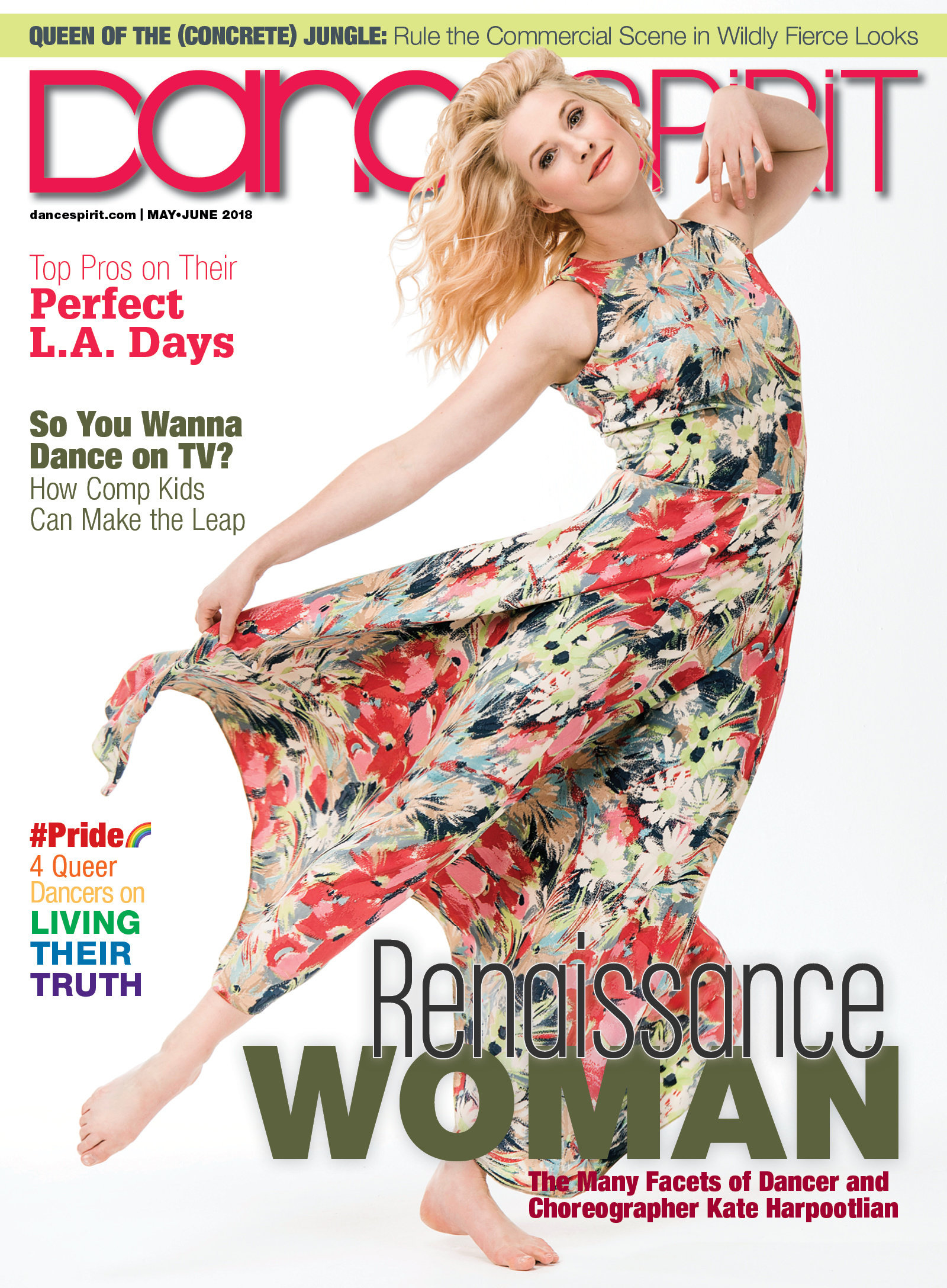 Get Dance Spirit in your inbox