Jun. 18, 2015 09:26AM EST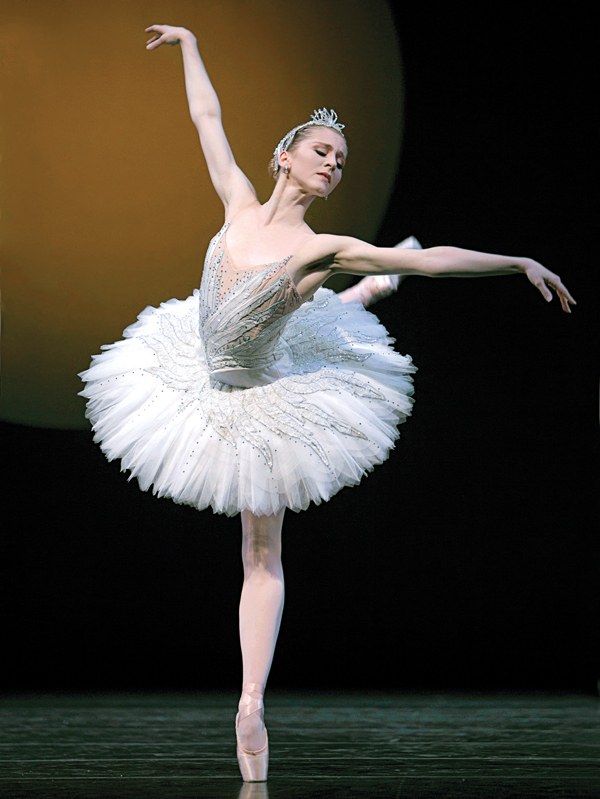 Körbes in Swan Lake (photo by Angela Sterling, courtesy Pacific Northwest Ballet)
Carla Körbes' Words of Wisdom
After an illustrious career at Pacific Northwest Ballet, ballerina Carla Körbes is leaving the company this June. But as sad as it is to say goodbye, the happy news is Körbes, who's been a PNB principal since 2006, isn't hanging up her pointe shoes yet. In fact, she'll be performing as the artist in residence at Colorado's Vail International Dance Festival next month.
Originally from Brazil, Körbes moved to the U.S. in the 1990s to study at the School of American Ballet in NYC. She became a New York City Ballet apprentice in 1999 and quickly joined the main company. Though she was promoted to soloist at NYCB in 2005, she moved across the country soon after to join PNB. Ten years later, on the eve of her retirement, Dance Spirit asked Körbes to reflect on what she wishes she'd known when she was starting out.
Taking time for self-praise makes you a better artist. Being self-critical perfectionists makes us better dancers. But if we only see ourselves in a negative way, our artistry will suffer. It's crucial to recognize your talents and how far you've come.
There's always more room for discovery. I grew up with very classical training, and until I was 14, I was only aware of story ballets. But at 15, when I moved to NYC and discovered Balanchine, my whole world turned upside-down. And once I joined PNB, my world got even larger as I was exposed to William Forsythe and Nacho Duato's work. Recently, I was blown away by a Crystal Pite piece. I've been a dancer my entire life, and I still feel there's so much to explore in the dance world.
Receiving criticism from teachers or ballet masters doesn't mean you're failing. Harsh words are sometimes meant as encouragement. But early in my career, I often took my director's critiques too personally. I went from getting a job and being on top of the world to feeling insecure and ashamed of any weakness. Learn to use criticism as a constructive tool—it'll help you stay positive and continue to work hard and improve. Otherwise, you'll end up shutting down and stunting your growth as an artist.
ABT Adieus
Three other ballerinas are also taking their final bows: American Ballet Theatre principals Paloma Herrera, Julie Kent and Xiomara Reyes are retiring at the end of this season, too.
Paloma Herrera, who joined ABT's corps de ballet in 1991, will give her final performance
as the title role in Giselle on May 27 (matinee).
Julie Kent, who joined ABT as an apprentice in 1985 and is the longest-standing ABT dancer in history, will give her farewell performance as Juliet in Romeo and Juliet on June 20.
Xiomara Reyes, who joined ABT as a soloist in 2001, will give her final performance on May 27 as Giselle.
Wouldn't it be great if our favorite dancers could just continue dancing forever? I mean, retirement, shmetirement—we can't bear to see the good ones go!
We're still reeling from New York City Ballet's announcement about Wendy Whelan a few months ago, and on Thursday, Pacific Northwest Ballet dropped this doozy: Beloved principal Carla Körbes will retire at the end of the 2014–2015 season. Körbes has had an illustrious career in both Seattle and New York. Born and raised in Brazil, she moved to NYC to study at the School of American Ballet as a teen, and became a NYCB apprentice in 1999. Körbes joined the main company soon after, and in 2005, she became a soloist. But later that year she had a change of heart, and decided to move across the country to join PNB as a soloist. A year later she was promoted to principal.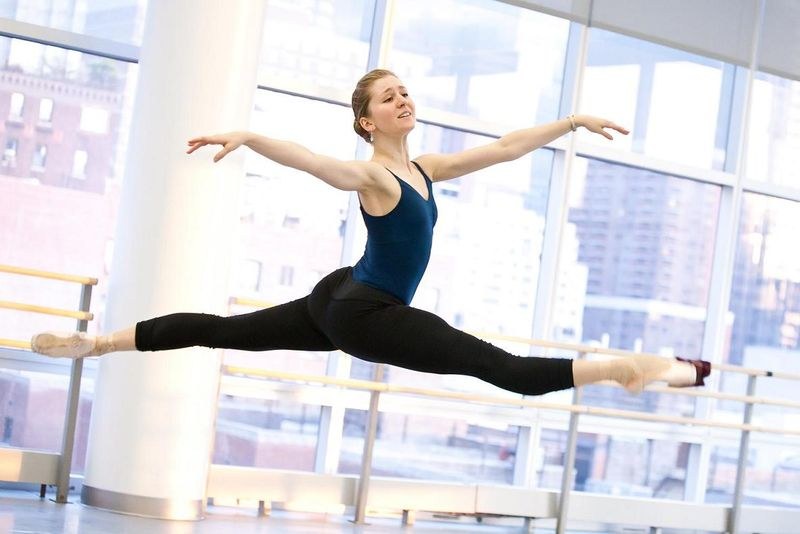 Leaping to new adventures
(photo by Matthew Murphy)
Luckily for PNB devotees, Körbes' last performance isn't until June 7, 2015, which means there are still plenty of opportunities to see her perform. She'll dance in George Balanchine's Jewels this September and October, Kent Stowell's Nutcracker in November and December, Don Quixote in January and Swan Lake in April. And if you're on the East Coast, you can catch her when the company comes to NYC's Joyce Theater in October.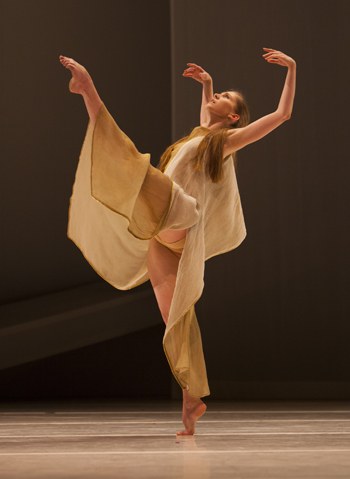 Körbes in Jean-Christophe Maillot's Roméo et Juliette
Photo © Angela Sterling
PNB also has a significant presence on YouTube, including enough videos of Körbes that you could spend a whole day watching her. (I recommend it.) This quick profile is a good way to start the mourning process:
So far, there's not much news about what Ms. Körbes will be up to next. In an interview with the New York Times, Körbes, who's only 33, mentioned that injuries have taken a toll on her body, and that she's "always compensating and just trying to get through a season." Körbes continued: "I don't want to 'get through' a season, so I need to change the way I'm making my art."
That last part makes it sound like she's still going to make art. I sure hope so.
Forget fall galas, forget back-to-school, forget television season premieres: The highlight—no!—the most important event of this fall will be Wendy Whelan's farewell performance with New York City Ballet. The longtime principal will bid adieu October 18, program TBA.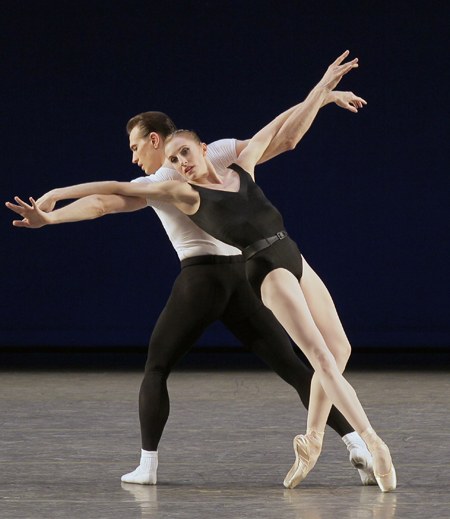 Whelan with former NYCB principal Sébastien Marcovici in George Balanchine's Agon. Photo by Paul Kolnik
Before you reach for your tissues, listen up: This may be a farewell, but it's certainly not a goodbye. She's not hanging up her slippers just yet. In fact, Whelan will tour her work, Restless Creature, to 12 U.S. cities January 2015 through May 2015. Then, she's headed to London to work with Royal Ballet principal Edward Watson (swoon) to create a series of new works which will premiere Spring 2016. So on behalf of dancers and Wendy-Whelan-diehards everywhere, I invite you to breathe a sigh of relief.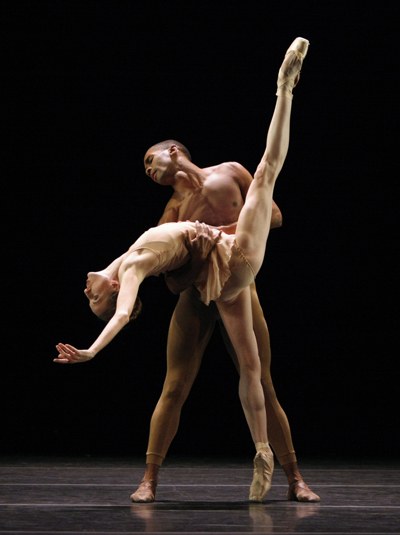 Whelan with Craig Hall in Christopher Wheeldon's Fools' Paradise.
Photo by Erin Baiano
Naturally, this calls for a video celebration. First, let's watch Whelan with Craig Hall in a short excerpt from Christopher Wheeldon's After the Rain. (OK, grab those tissues now.)
Next, let's watch another Wheeldon creation. This time it's Whelan with Tyler Angle in rehearsal for This Bitter Earth at Vail International Dance Festival. (You'll need another tissue.)
Interested in seeing Whelan's Restless Creature on tour? Get a preview in this video of a Guggenheim Museum "Works & Process" event, where Whelan spoke about the piece with its four choreographers Kyle Abraham, Joshua Beamish, Brian Brooks, and Alejandro Cerrudo. If you're short on time, skip to minute markers 18:12 and then 56:30 for excerpts of the actual work.
Last year, Whelan wrote a Letter to My Teenage Self for Dance Spirit's January issue. Around the same time, a local Kentucky television channel aired a half-hour special, Wendy Whelan: Moments of Grace, which is available online. (Whelan grew up in Louisville before heading to SAB as a young teen.) In addition to amazing dance footage, you'll hear family members, friends and colleagues pay tribute to the one and only, gorgeous, generous Wendy Whelan.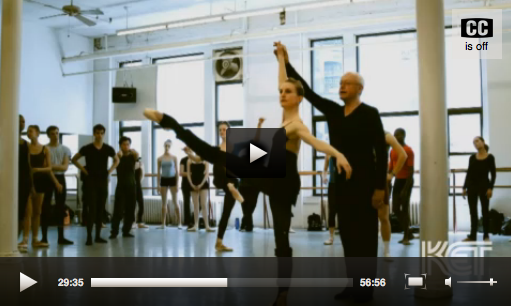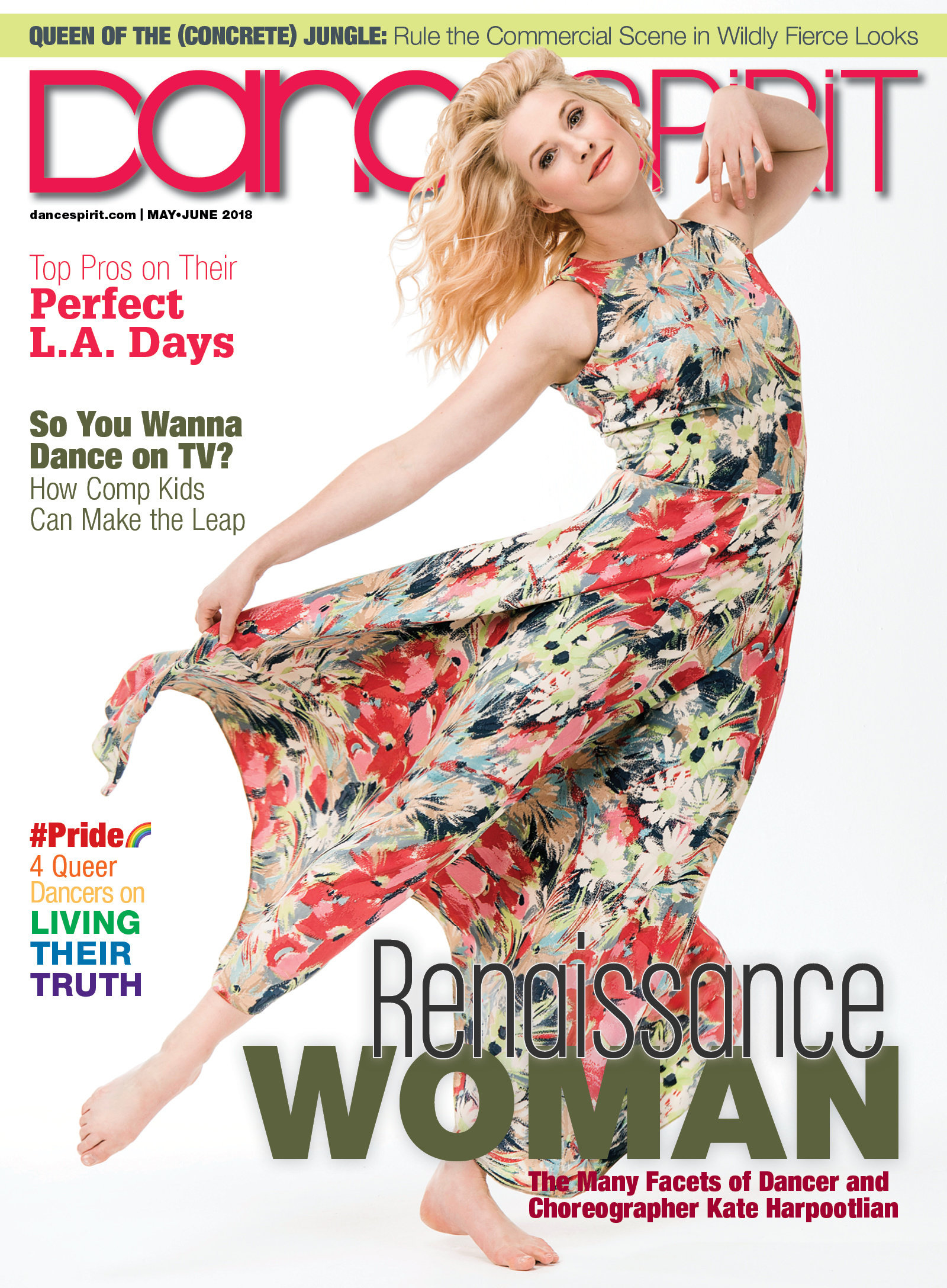 Get Dance Spirit in your inbox